When a Gift Is Really a Letter of Recommendation
The case for giving gifts you personally swear by—even when it's a humble stick of deodorant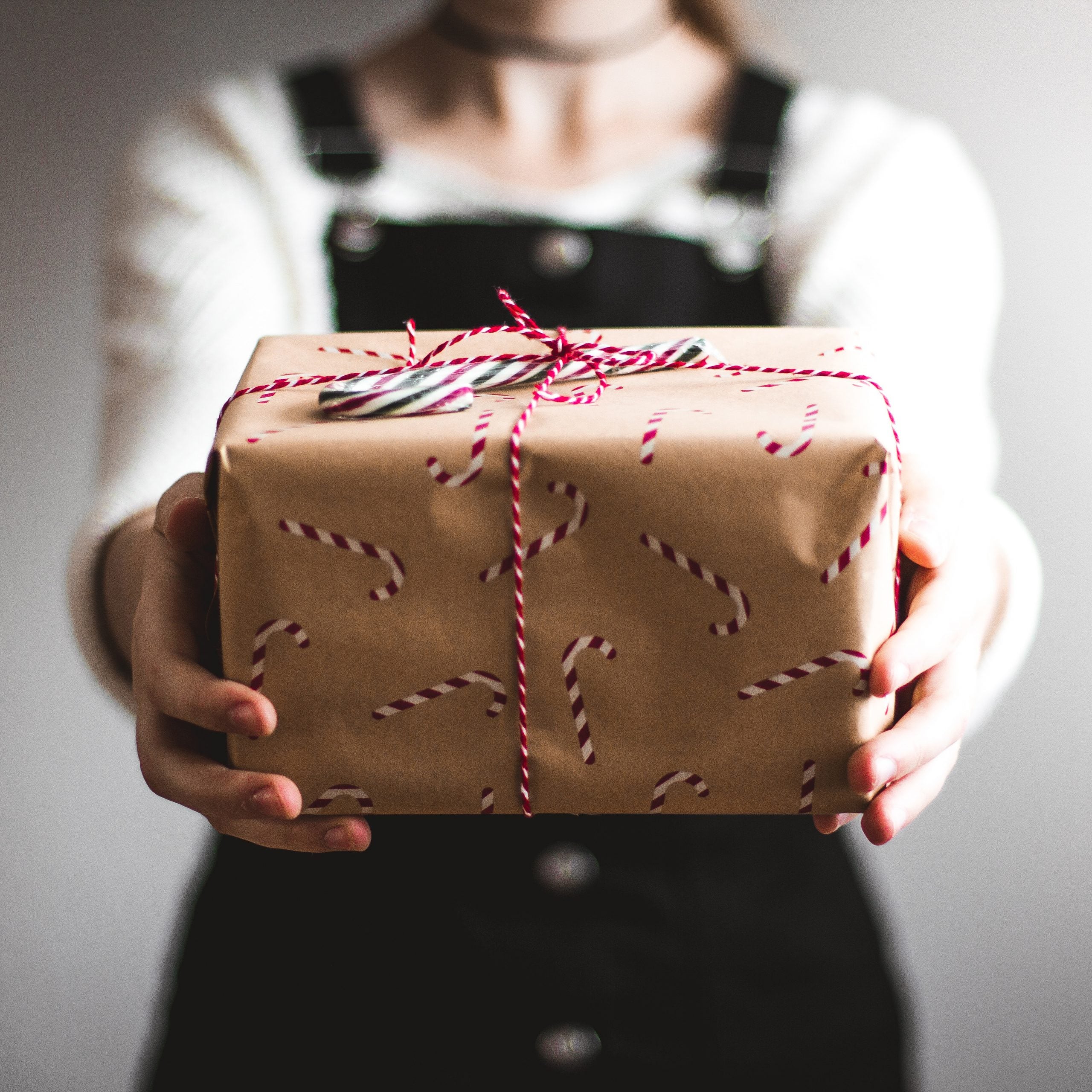 Heading out the door? Read this article on the new Outside+ app available now on iOS devices for members! Download the app.
My siblings and I have an unoriginal but beloved running joke: whenever we encounter a mysterious package, we channel Brad Pitt in Se7en and yell, "What's in the box? What's in the box?" Rom-coms, shopping catalogs, and history in general would have you believe that being presented with a gift should be this weighted with emotion. What's in the box? Altruism! The new you! Something kind of fancy, at least.
But I'm here to tell you that the best gift I've received in recent memory was a stick of deodorant.
It was Schmidt's bergamot and lime natural deodorant, specifically, gifted to me by my younger sister. Before I'd even ripped off the wrapping paper, she was dropping caveats: "It's weird! But there's a reason for it!" I followed the predictable steps of emotion that anyone would experience upon receiving deodorant as a gift. First, mildly offended bemusement (no one else got deodorant?). I showed off the gift to the rest of my family, who gently razzed my implied body odor. Then we gently teased my sister as she protested that it was the best deodorant and that I'd really like it. Our "so you think I'm stinky" bit sufficiently exhausted, I told my sister that I really believed it was a thoughtful gift and lifted the cap for an exaggerated sniff. Pleasant! 
Then I took it home and used it every single day. And ran out of it. And purchased a new one in a different scent. And started swearing by it, even at the climbing gym, where my once unstoppable adrenaline sweats now activate a soothing lavender-sage scent. That's how I discovered that my sister is a verified gifting genius, and she's only continued her track record with more perfect presents ever since. I'm planning to cop her technique this year, because I've finally cracked what makes it work: gifting doesn't have to mean guessing at your loved ones' wildest dreams or grandest consumerist wishes. Instead, consider the gift a more humble thing—your own personal letter of recommendation. This all but guarantees that your giftee will be charmed but confused until a year later, when they realize they've used your gift every single day.
Now I expect to be baffled when I open a package from my sister, and I expect to think, "Yes, I do need this in my life!" For my birthday, she gave me reusable produce bags, a puzzling choice that is of course wildly useful, not just for vegetables but for snacks and miscellaneous packing needs. And her gift of soft sweatpants last Christmas now seems eerily prescient to this freelance writer.
Each of these came into my life because my sister uses them herself. And that's what adds an endearing layer to the recommendation gift: built right into the item are the months or years of personal research that you did to confirm that these sweatpants are the softest, this book is an undiscovered masterpiece, this fanny pack will save you on long runs and looks kind of cool, OK? Trust me! And hey, now you can bond over how much you love that book, and you can wear your matching fanny packs all around town. Imitation is the best way to force your loved ones to spend more quality time with you (or at least keep you in their thoughts, while telling people about the time you gave them deodorant for Christmas).
Yes, this assumes that you have something in common with your giftee—a hard sell when it comes time to pick something for Great-Aunt Flora, whose only passion in life is taxidermy. I maintain that even in this worst-case scenario, we all have to eat and sleep, so figure something out that makes one of those things better! However, even if your recommendation gift strikes out, the gesture goes a long way. "I didn't just go to a store and pick out the first thing that fits my idea of your personality," a recommendation gift says. "I spent extra time thinking about both what you would use and what I think is an objectively good thing." 
But as Morgan Freeman apparently said in Se7en, "I'm hugely overrated." Don't just take my word for it. Marketing researchers who've studied gift-receiving behavior say that people are much happier to get, for example, a restaurant gift card for a just-OK place near their home than for an extravagant place farther away. The takeaway is that most of us overvalue fanciness when giving gifts, and we prefer receiving gifts that are just the opposite: unfussy and convenient.
That doesn't mean you have to start giving everyone the most practical socks you can find. The recommendation gift allows for all kinds of interpretation. Perhaps it's a weird accoutrement you discovered that made all your camping trips better. Or a coffee-making implement that made it easier to get out of bed in the morning. Or the best weekend trip you've ever pulled off that you can now recreate for your loved one.
All I'm trying to do is shift the emotional experience for the gift recipient. I no longer require right-out-of-the-box impact; I'm playing the long game and accepting that some of the best gifts are either unsexy or downright confounding upon first look. Don't waste your time wondering if your gift will make you look thoughtful (that often just means your gift is expensive or obscure). Ask yourself instead: Is this something they'd be using anyway? Something they may not have thought to upgrade in their own life? Something that I personally cannot live without? Then put down the caviar-infused lotion they'll feel bad about glopping on before taking the dog for a walk, and pick up that stick of sweet, sweet deodorant instead.