It's Fat Bear Week, Motherf*ckers
The best week of the year is back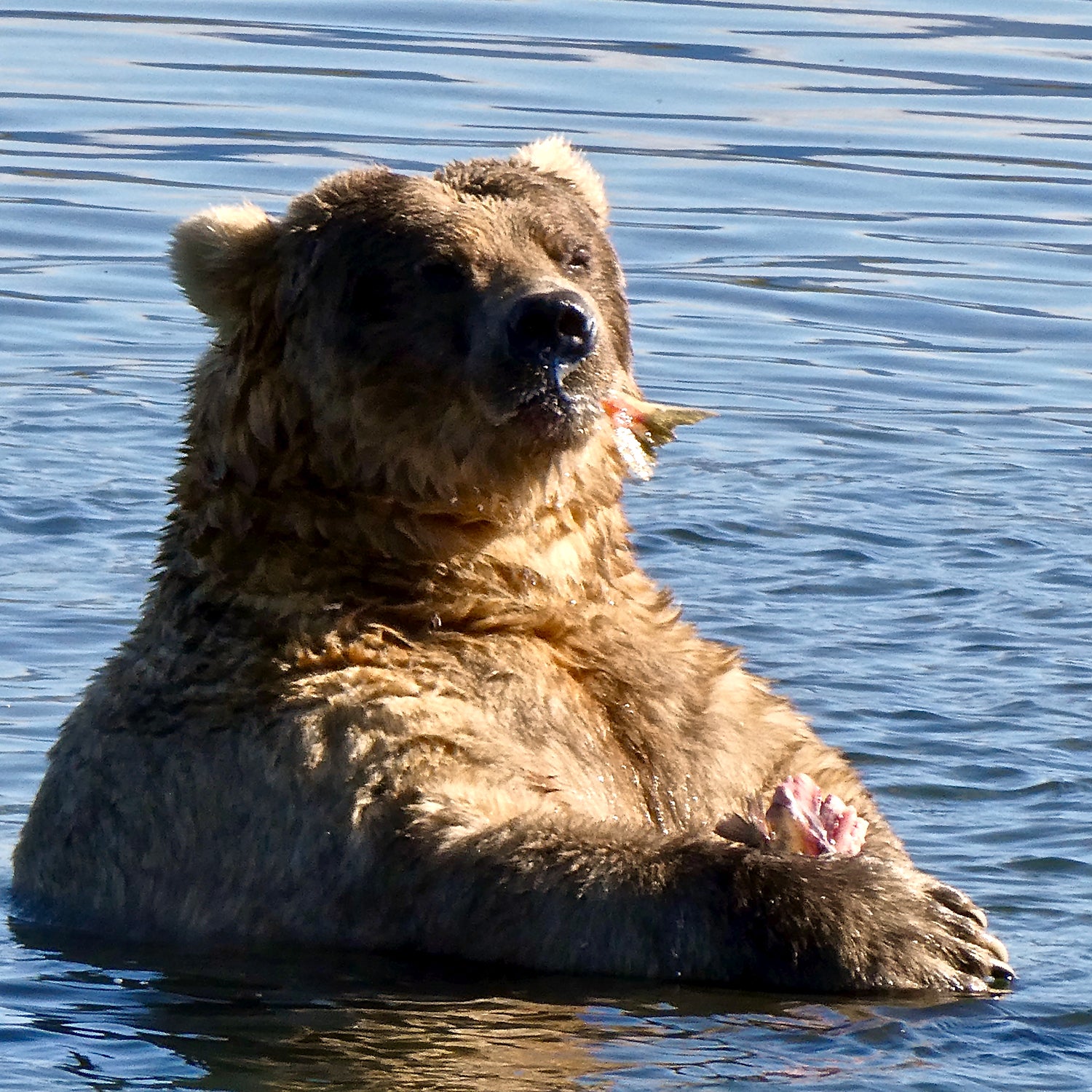 Heading out the door? Read this article on the new Outside+ app available now on iOS devices for members! Download the app.
Summer is now a distant memory and we feel a certain giddiness in the air that can only mean one thing: Fat Bear Week is nigh. There's nothing like the sweet, pure joy of watching apex predators plump up like healthy gourds, and many have been watching Katmai National Park's brown bears do so via the explore.org livestream since they first emerged from hibernation in the spring. From October 2 to 8, we will vote, bracket-style, to crown one dumpling of an ursus the most well-filled of them all.
The park released this year's official bracket on September 24, seeded with 12 bears chosen for some combination of popularity, objective fatness, camera appearances, and interesting backstory. It's partly a teaching moment, say Katmai Conservancy media rangers Naomi Boak and Brooklyn White, who created this year's bracket. "We try to be intentional of the age ranges and genders we're including," White says. Female bears caring for cubs, after all, have really fought for their fat, while chubby young bears should probably get credit for gaining the most weight, proportionally. But there are no bad choices: In general, "they're fatter this year," Boak says.
That's because Katmai saw a salmon run almost as big as last year's record-breaking one, and "the bears ate like mad," Boak says. Notably missing from the competition is last year's beautifully awkward winner, Beadnose, because she never showed up at Brooks Falls to mug for the webcams. "She may have decided to go somewhere else, injured herself… we just don't know," Boak says.
Still, regular Katmai bear cam watchers will likely recognize all 12 bears who did show up this year. And anyone who's ever watched Fat Bear Week will certainly recognize celebears like super-mom Holly, who has regularly chunked up despite having cubs to feed too. She and eternal big boy 747 ("He looked like he was ready to hibernate in July," Boak says) both got byes this year, but not aging champ and fan favorite Otis. "Otis is doing well—he's missing a lot of teeth, which slows him down, but he's still packing on the pounds," Boak says. "One difference I've noticed is he's turning into a grumpy old man, he growls at other bears." We suspect this will only further endear him to his solid fan base.
Facing off against Otis in the first round is 775 Lefty, so named due to a wonky left ear. Perhaps a bone thrown to Otis, an easy foe? No! "He's been such a crowd pleaser here at Brooks this year," Boak says of Lefty, who first became famous in 2015 for not knowing how to fish and instead belly-flopping off the lip of the falls. (He knows how to fish now, and it's showing.) Holly and Beadnose (pour one out!) are represented by their cubs this year, respectively 503 and 482 Yearling. And 854 Divot, who sometimes pesters other bears for salmon scraps, has fattened up through motherhood. Of course, these are just our highlights. As the big week rolls out, remember that informed voting is important: exhaustive biographies of all these bears appear in an annually updated Bears of Brooks River ebook from Katmai, and the park will post daily photos of each bear matchup on its Facebook page for voting.
As we like to say here at Outside, there is subcutaneous fat enough to go around; may all this year's competing bears proudly heft it for the camera.
Trending on Outside Online