Semi-Rad
7 Techniques to Never Have Lip Balm While Skiing
Number 4: Leave it in the car, preferably under the seat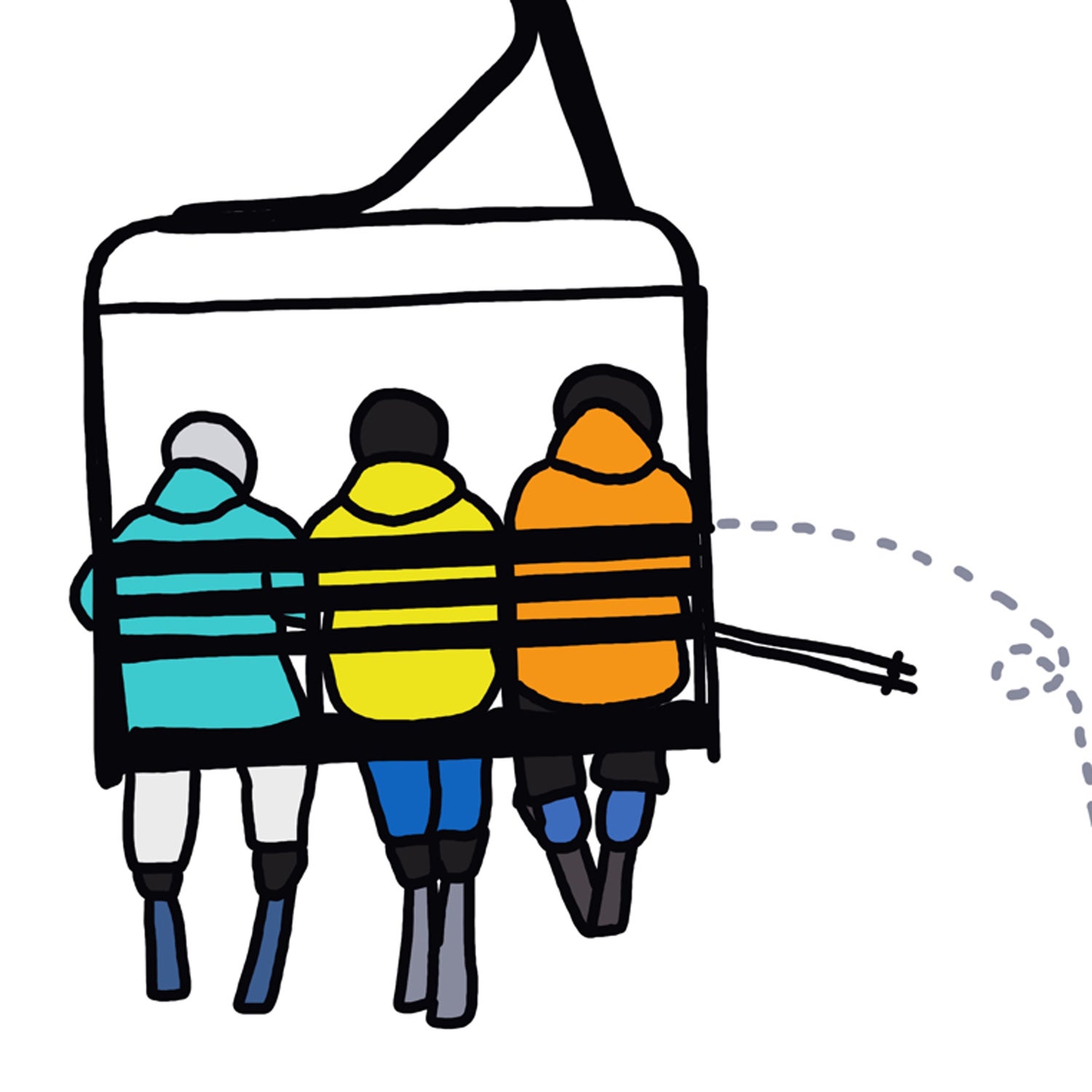 Brendan Leonard(Photo)
Heading out the door? Read this article on the new Outside+ app available now on iOS devices for members! Download the app.
Sure, lip balm is great for keeping your lips moisturized during the winter, especially when you're doing a lot of skiing. But what if you want authentically chapped lips, dried out, rough, with maybe some cracks and minor bleeding? Here are a few tips on how to achieve that.
1. Never buy any lip balm. This way, you will never own any lip balm, which makes it very hard to use lip balm at any time, including while skiing.
2. If you do slip up and buy lip balm, store it in places you're likely to forget it: in a jacket you only wear every so often, on your desk at work, in between your couch cushions, in the washing machine. Then, when you need it most, it won't be there.
3. When you're leaving to go skiing, make a mental checklist of everything you need: skis, boots, poles, helmet, goggles, coffee, wallet, lift ticket/pass, et cetera. Do not write this list down anywhere. Also do not put lip balm on this list.
4. When you arrive at your skiing destination for the day, get ready, and if you notice that you still have a tube of lip balm in one of your pockets, take it out and leave it in the car, preferably under the seat, where it will be impossibly lost for months or years next to the grocery store loyalty card you lost last year, three pennies, a dime with something growing on it, and a few crumbs with hair on them.
5. Alternately, just put it in an unzipped pants pocket where it can slip out the first time you sit down or squat to adjust your boots.
6. While you're skiing, you may notice a cold wind that could chap your lips. Would this be a good time to apply some lip balm? Sure, if you had some, which you don't. But if you do, wait until you're on a chairlift to apply it. Don't remove your gloves, pull your tube of lip balm out of your pocket, fumble it, and drop it in the snow 40 feet beneath the chairlift, where it will never be seen again.
7. If you manage to make it to lunch and still have a tube of lip balm in your pocket, get a tray of food, eat the food, and then leave the lip balm on the tray when you dispose of your food refuse. Not into ski resort food? Just walk up and throw your lip balm into the garbage at any time.
Brendan Leonard's new book, Bears Don't Care About Your Problems: More Funny Shit in the Woods from Semi-Rad.com, is out now.
Lead Photo: Brendan Leonard