Tough Love
Having a Baby Isn't the End of Your Adventures
Now is not the time to mourn the end of all-day playtime, especially if you're not the one giving birth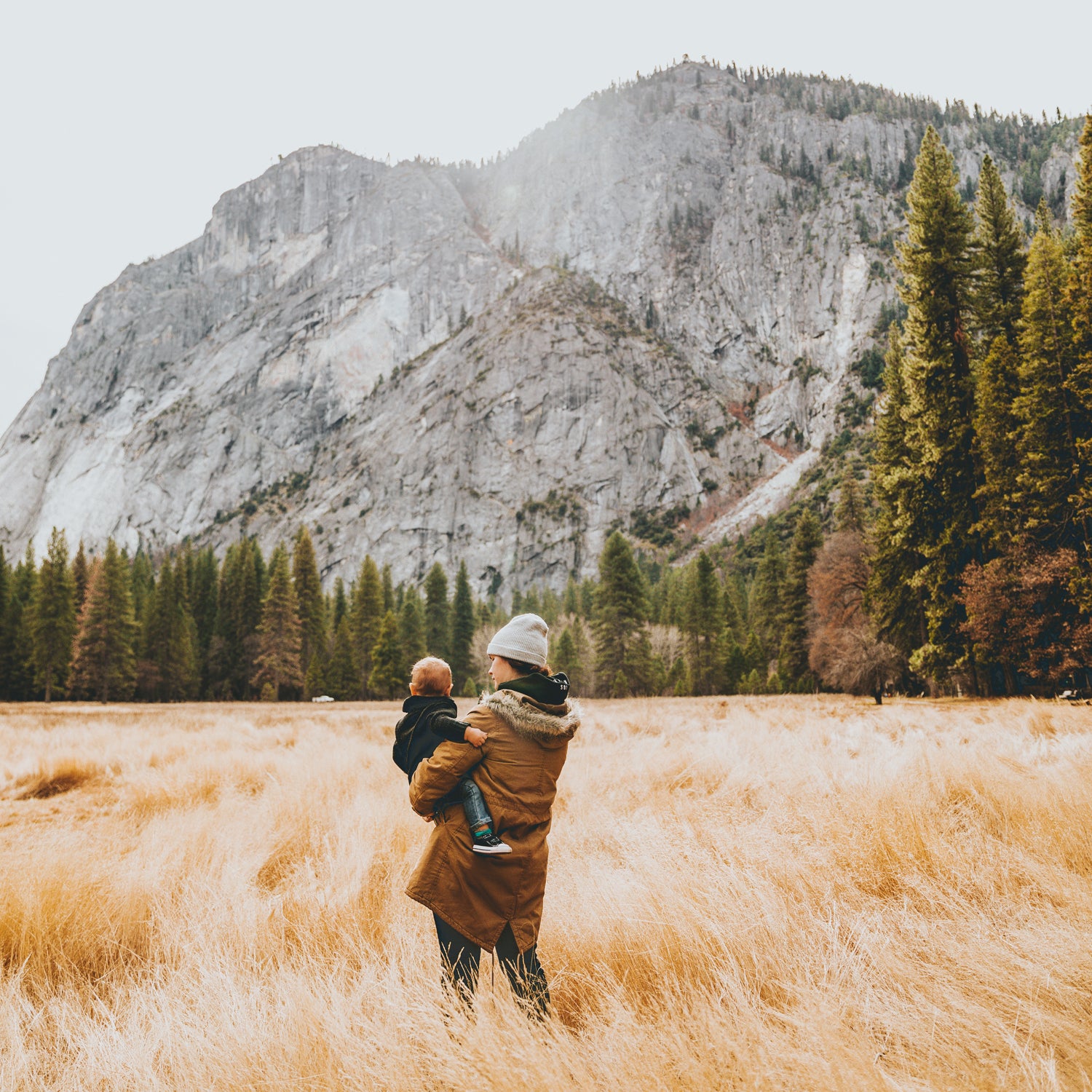 Nathan Dumlao(Photo)
Heading out the door? Read this article on the new Outside+ app available now on iOS devices for members! Download the app.
Welcome to Tough Love. Every other week, we're answering your questions about dating, breakups, and everything in between. Our advice giver is Blair Braverman, dogsled racer and author of Welcome to the Goddamn Ice Cube. Have a question of your own? Write to us at toughlove@outsidemag.com.
---
A positive pregnancy test for my partner couldn't positively be the end of our outdoor ambitions, could it? It wasn't planned, but we couldn't be more excited and in love. Plus, considering that it was our mutual passion for adventure that brought us together, I thought it was a given that a kid wouldn't slow us down that much. I know there will be sacrifices, and I'm more than happy to make them, but she doesn't seem to share my positive outlook. How do I talk to her about this without coming off as insensitive or naive?
Right now, your partner's body is infested with a parasite that is sucking up her nutrients and squashing her organs. Yes, pregnancy is a beautiful, sacred process that usually results in a tiny human. Yes, you are a witness to the miracle of mammalian life. But pregnancy is also, under the best of circumstances, uncomfortable. Every second of every day, your partner is feeling an alien grow inside her body, a body that has heretofore been hers alone. It's overwhelming. It can be terrifying, especially when unplanned. And while it's wonderful that you're with her and that you love each other, that love can never change the fact that the physical experience of growing a baby is intimately hers and hers alone.
Imagine you were in a car crash, and you're lying in the hospital bed with casts on your arms and legs. Lights flash and machines hum. Your family stands around you, and you're grateful for their presence but also feeling helpless and self-conscious. The doctors say you'll probably recover fully, but they won't know for sure until they see how your bones heal. Everything hurts. The room spins as if you had just stepped off a tilt-a-whirl. Then your partner's face appears above you. She smiles. She kisses your cheek. "Honey," she whispers anxiously, "you'll still come hiking with me, right? Right?"
Of course, odds are that once you're out of the hospital, you'll still love hiking. But, Jesus, babe! One thing at a time!
The point is that your partner is undergoing an intense physical process, and it's likely that the last thing she wants to think about right now is outdoor adventure. That doesn't mean your adventures are over, and it doesn't mean the values and joys that brought you together will fundamentally change. It just means that now is not the time for you to pressure her for reassurance. Massage her feet. Read books about pregnancy and parenting. Go to her prenatal checkups. Take on extra chores. Tell her every day how beautiful she is, how strong she is, and how lucky you are to be with her. Trust that your shared passion for the outdoors will not disappear, even if it's not always at the surface of your everyday life.
The time will come, down the line, to talk about outdoor adventures. But in the meantime, the best way to prepare for those future adventures is to show your partner that you are behind her 100 percent. Soon—sooner than you realize—you'll have the chance to share the outdoors with a whole new human, someone curious and brave and strong-minded who will bring a whole new perspective to even the smallest moments. Soon you'll be embarking on adventures together that you can hardly imagine, whether you're feeding ducks or summiting mountains. Congratulations, Dad, and godspeed. You're going to have the ride of your life.
Lead Photo: Nathan Dumlao
Trending on Outside Online