Semi-Rad
Procrastinate at a Fully Connected Writer's Retreat
Sometimes you've got to plug in to unplug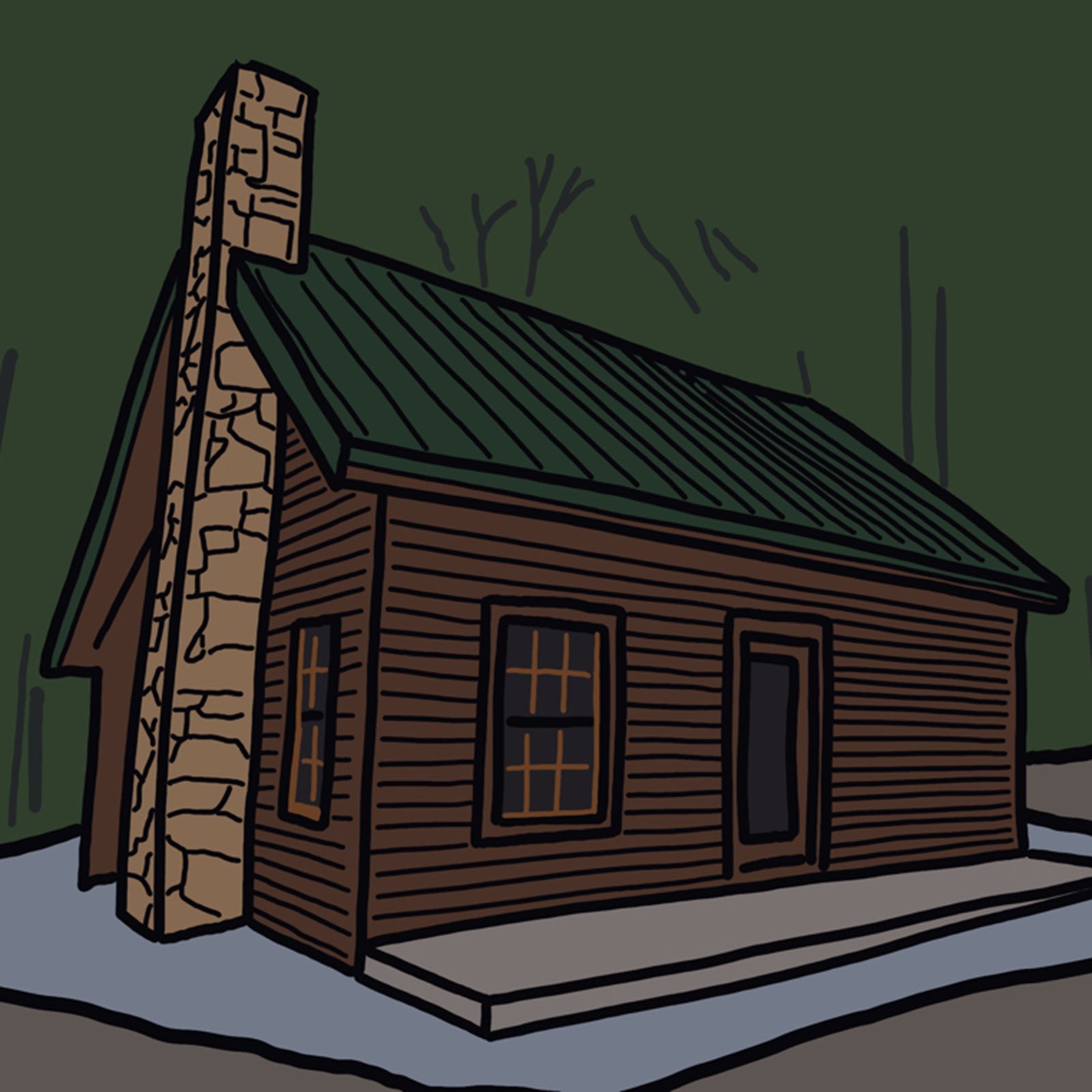 Brendan Leonard(Photo)
Heading out the door? Read this article on the new Outside+ app available now on iOS devices for members! Download the app.
Have you always fantasized about leaving it all behind for a few days or weeks so you can finally fully devote yourself to the novel, screenplay, or other creative project you've been meaning to make? Our secluded cabin in the woods feels far from the hustle and bustle of your regular life—but is also equipped with fast, reliable Wi-Fi to enable you to constantly distract yourself from any creative work and continue procrastinating that thing you've always wanted to do.
You'll be wowed with the woodwork and stonemasonry in our 160-year-old cabin, but you'll also be wowed by the lightning-fast 100 mbps internet, thanks to our local internet service provider and the Wi-Fi boosters we've placed throughout the cabin. We know that when you're trying to create, it's nice to take solace from the tough questions your work asks of you, and it's especially nice to do that in the bathroom, sitting on the toilet, scrolling on your phone until your feet fall asleep. We don't judge you; we actually enable you.
Sure, you don't want to be on your deathbed still wishing you'd taken the time to write that book, but thanks to the Wi-Fi at our cabin, you can still spend two to four hours of each day on Twitter being alternately disgusted and horrified by other people's hot takes, with intermittent breaks to laugh at the occasional Thoughts Of Dog tweet. Sure, you should really be getting to work, but let's be honest: if you see a tweet that's wrong (or that just differs from your opinion), you have to take action, or you'll just think about it for the rest of the day. And there are a lot of wrong people out there on Twitter who need to be put in their place with some pithy, well-composed tweets—we know. It's all part of the creative process.
Put off your self-actualizing work for later in the comforts of our cozy cabin, tucked away in the woods. But only partly tucked away, because it's still in the delivery area of Postmates, Grubhub, Doordash, and several pizza joints. So instead of typing 500 to 1,000 words of your opus, you can click around Yelp for an hour and a half before finally deciding what sounds best for dinner, and instead of writing while you're waiting for your food to be delivered, you can catch up on the news or your email. Because, let's be honest here: you wouldn't want to be in the middle of writing something great just to be interrupted when your food arrives.
Just out the back door of the cabin, a path winds around the property, circling through two wooded acres before returning back to the cabin—many guests here love to take a meditative stroll in the morning or the evening, and recharge the creative batteries. The entire property has a strong LTE signal, though, so don't worry about losing reception on your walk, just in case you want to post some photos of your creative process to keep your followers (and the Instagram algorithm) satisfied.
In the evening, after a long day of writing, relax in front of the stone fireplace next to a 55-inch 4K TV with Netflix, Hulu, and Roku, where you can binge-watch a full season of a new show every evening after dinner, staying up late into the night and all but guaranteeing you'll sleep through the entire next morning, sabotaging yourself from making any headway on the book you came here to write.
Before you know it, you'll be wishing you'd booked a few more days' stay at our cabin and you'll already be planning your next trip here, hoping you might actually make some progress on your creative project next time. Sometimes we like to joke that it's a "writer's retreat" because writers come here to retreat from their work! LOL, just a little joke we have here.
Brendan Leonard's new book, Bears Don't Care About Your Problems: More Funny Shit in the Woods from Semi-Rad.com, is out now.
Lead Photo: Brendan Leonard
Trending on Outside Online