How to Validate Yourself
A lot of people get recognition because they do groundbreaking, brilliant, and deserving work, work that rises to the top through merit alone. But there are other groundbreaking, brilliant people who don't always get recognition.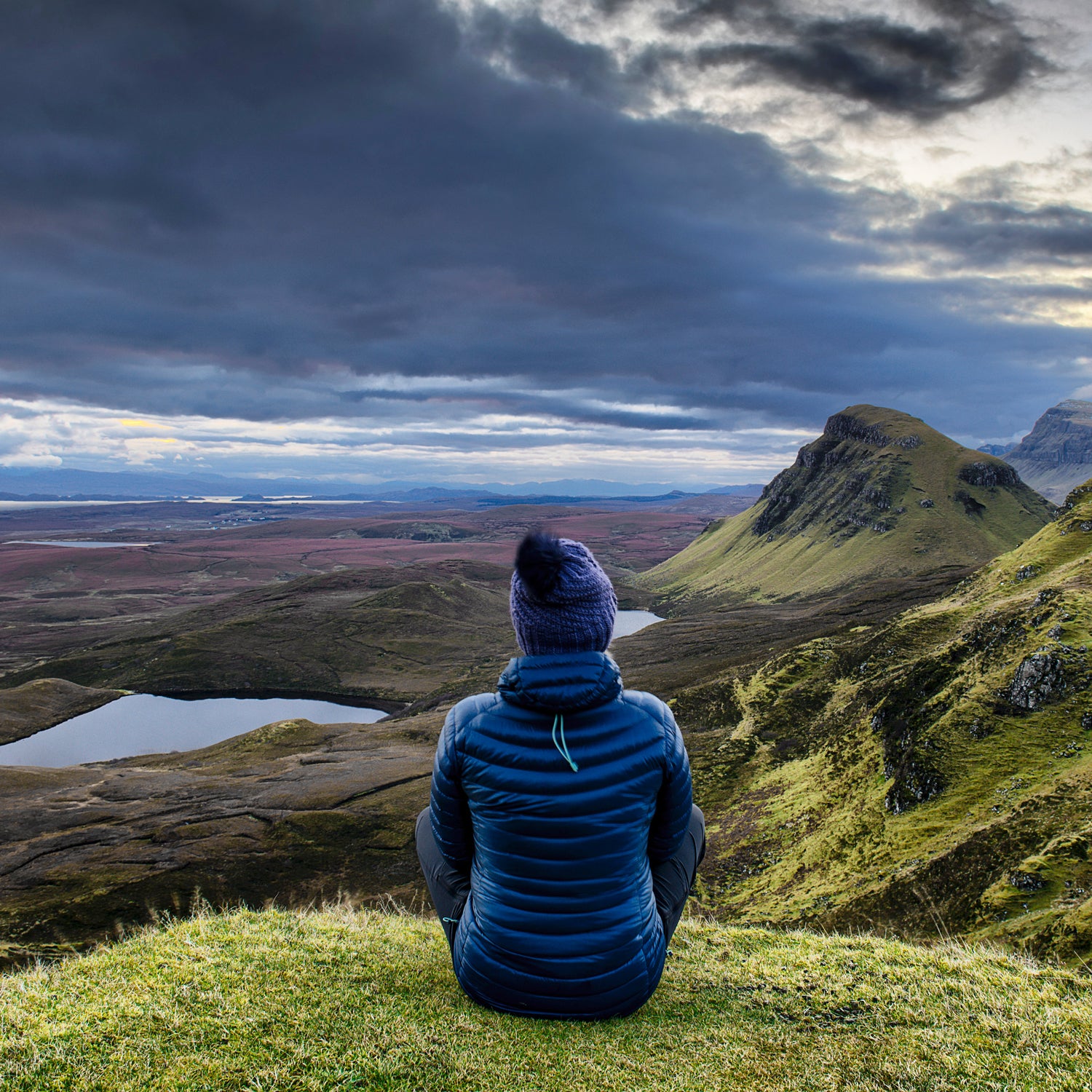 V2osk/Unsplash(Photo)
Heading out the door? Read this article on the new Outside+ app available now on iOS devices for members! Download the app.
Welcome to Tough Love. Every other week, we're answering your questions about dating, breakups, and everything in between. Our advice giver is Blair Braverman, dogsled racer and author of Welcome to the Goddamn Ice Cube. Have a question of your own? Write to us at toughlove@outsideim.com.
---
Recently, an outdoors organization I was very involved in throughout college voted on its senior award. I won't quote the award description for privacy, but the two key words are selfless and inspiration.
The award went to a person who did not value my thoughts during leadership meetings, who couldn't take private feedback about how he'd made me and other women feel unheard, who called me cold and heartless in front of an entire room full of people. But he's perceived as harmless, and he knows the academic vocabularies of sexism, racism, and oppression, and he's good at talking about those things—but just talking, not doing.
Meanwhile, I've led the conversation about race and gender inclusion in the group and also drafted our plan to improve it. I met with dozens of people in the organization to discuss future diversity in leadership, our weak point (we're majority women with a leaky pipeline). I took on community-building and planned a year's worth of social events, all on top of my typical duties as a leader. I'm not perfect, but I poured my heart into this and wanted to leave behind a more inclusive organization.
The fact that it was given to this person feels like such a slap in my face because of everything I've worked for and tried to stand for through concrete actions. My peers could have recognized literally any other person and I would be happy for them—many have acted selflessly, been an inspiration, and respected women's contributions. I should be focusing on the multitude of wonderful people who the outdoors has brought together, and feeling thankful. Instead, I'm feeling hurt and undermined. Am I being petty and taking this too personally? 
The other day I remembered that I'm going to be working in a male-dominated field soon and will probably deal with a lot more of this, feeling unrecognized while men who do hurtful things are thanked and elevated, and I just broke down and cried. I'm aware that I took on a thankless job, and I'm proud of being strong and gritty, but how can I find internal validation and move on?
Years ago, my friend was part of a writing contest. The judging panel consisted of a fiction writer, an essayist, and a poet, and they had to vote on a winner from each genre. 
The poet was most excited about a particular poetry submission, which he found groundbreaking. But the fiction writer and essayist judges didn't really get the work, so they outvoted him in favor of his second choice, a poet who—as all three judges could agree—was very good.
The same exact thing happened in the other two genres.
And so the winning writers, when they were announced, didn't represent the writing that any one judge was most passionate about, but the safer bets, the writers that everyone liked enough.
I don't tell this story to diminish prize-winners. A lot of people win prizes because they do groundbreaking, brilliant, and deserving work, work that rises to the top through merit alone. But there are other groundbreaking, brilliant people who don't win prizes, and that's not necessarily an accident, either. Judges and gatekeepers have biases—and because they've been successful under a particular system, they're often invested, consciously or not, in keeping that system the same. The more someone's work pushes boundaries, whether it's as an activist, an artist, a scientist, or otherwise, the more likely it is that that work challenges someone, and the harder it will be for any group of people to come to agreement on it.
This guy won an award you probably deserved, and also, it sounds like he sucks. In fact, he not only sucks, but he seems to represent the very opposite of the kind of inclusivity you've been working for. Maybe that's even part of why he won, why people voted for him. You'll probably never know for sure.
But you're wise to recognize that this is part of a pattern you're going to keep encountering. And you're even wiser to start making plans for how to keep your head up—and celebrate your accomplishments, which should be celebrated!—in the future.
If you're going to be a woman in a male-dominated field, if you're going to keep working for positive (but not always popular) cultural changes, you need to be intentional about determining your own measures of success. 
Think of everything you accomplished this year. You gained leadership skills and perspective, but more importantly, you've pointed your organization in the direction of being more inclusive. Maybe it already is now, in tangible ways, with new policies, new members spending time outdoors when they might not otherwise have felt welcome there. Or maybe the changes aren't visible yet, because cultural progress isn't linear, but you've planted seeds and started conversations that will continue long after you've moved on.
Now, I have two recommendations.
One: start a journal of things you're proud of. Write down two or three things a day. Not necessarily the big accomplishments, like graduating college or getting a new job, but the small choices you make on a daily basis that represent your efforts to become, to continue becoming, the brave and ethical person you will always fight to be. The things nobody else will ever recognize. I spoke up for myself in a meeting. I asked how I could help, and then I did it. I learned enough to change my mind. I changed someone else's mind.
Two: find the people who get you, who get what you're working toward, and build up your relationships with them. You know those peers you mentioned who could have won this award, and how you would have been happy for them? That's a great place to start. Write each of them a note saying what you appreciate about their contributions this year, what you've noticed, what you've learned from them, and what you're grateful for. They may be feeling hurt like you are, at least a little, and you can give them the same boost you're learning to give yourself. 
By reaching out like this, you'll be taking steps to build a network of people with similar values—a network that might start with classmates, but that you can continue to grow in your new field and beyond. We set the culture of our own friendships; by noticing your friends' efforts for change, helping them when you can, and being generous and exuberant in your praise and encouragement, you'll nurture a community that will do the same for you. And when they cheer you on, you'll know it's coming from the people who matter the most.
Lead Photo: V2osk/Unsplash