Tough Love
Only You Can Prevent Single-People Problems
The social dynamics of swiping, ex-forgetting, and crush-Instagramming are harder to navigate than the backcountry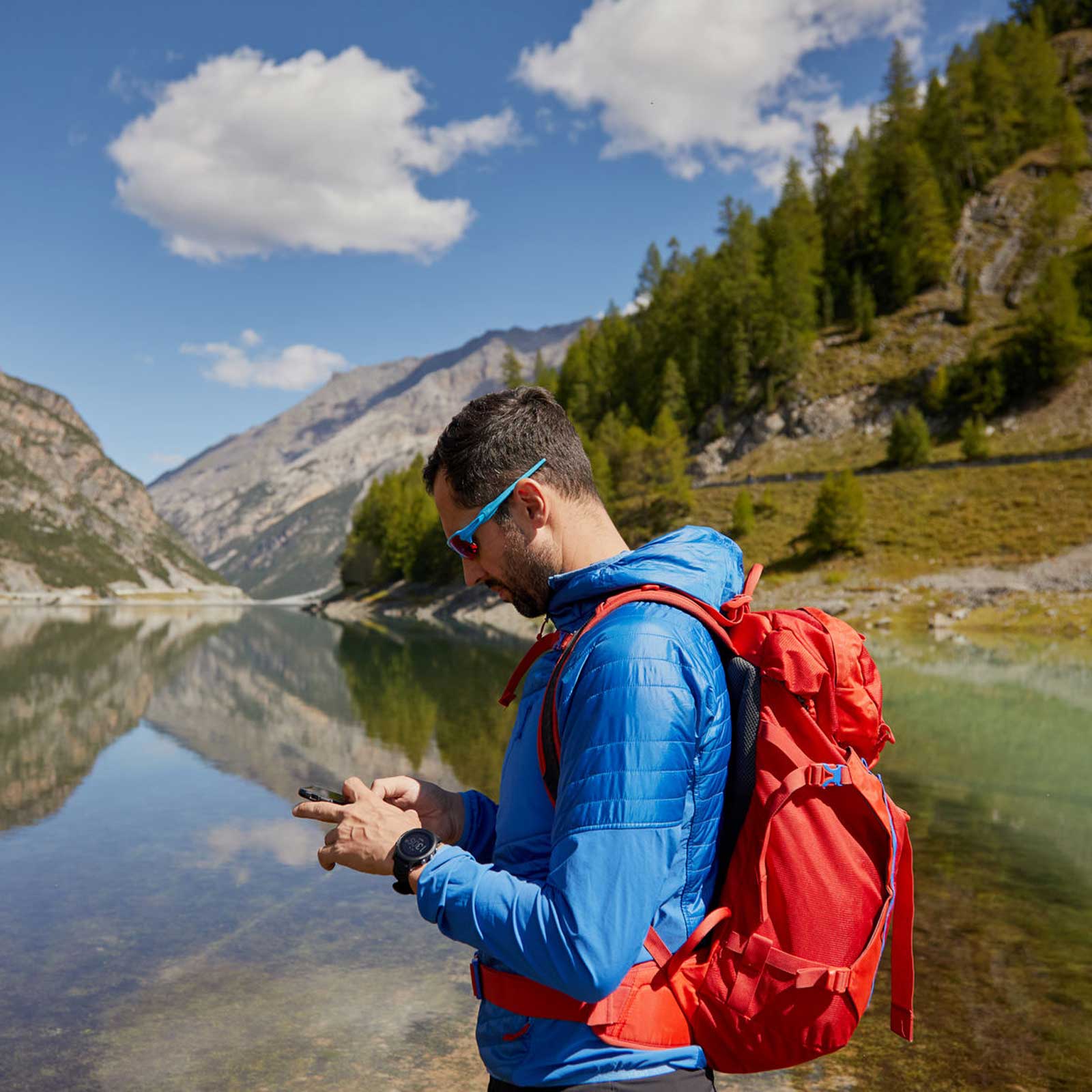 Heading out the door? Read this article on the new Outside+ app available now on iOS devices for members! Download the app.
Welcome to Tough Love. Every other week, we're answering your questions about dating, breakups, and everything in between. Our advice giver is Blair Braverman, dogsled racer and author of Welcome to the Goddamn Ice Cube. Have a question of your own? Write to us at toughlove@outsidemag.com.
---
This cute girl and I are playing the like game on Instagram. She's the kind of person who's always on an adventure, and I live in the middle of nowhere in Alaska. Sometimes we're in the same place, but mostly we just both like each other's posts. What can you do? At one point I called her, and she seemed really excited, and I thought it was awesome, and we talked for hours. It was a great conversation. But then it was "I might lose ya, bad signal here," and nothing after that. That was three weeks ago. Now we're back to liking. The last picture I posted, she liked immediately. I don't know how to do this modern crap mixed with this adventure crap. It's two subcultures smashed together. It seems like nature is more predictable than the human heart.
My hunch? This girl is into you, and she also has no idea if you're interested. An hours-long conversation doesn't happen without chemistry, but you haven't called her since, and Instagram likes are too impersonal to be a reliable mode of flirtation. Call her again, or start a text conversation. Heck, invite her to come on an adventure in Alaska. If she's interested, she'll find a way to make it happen—or at least she'll take the cue to bring your long-distance correspondence to a new level. If she's not, she'll politely decline, and you can go back to liking each other's posts with renewed clarity.
---
Here I am, a 26-year-old who was in a serious relationship until about two years ago. Since then my ex and I have gone back and forth four or five times, each time with him ending things for whatever reason he deemed OK. Why do I go back time and time again? Because he's exactly the kind of guy I want: he loves all outdoor activities, we laugh a lot, and the naked time is all-time number one. We broke up because a lot of things were going on and he couldn't take it, and he doesn't seem to be able to commit. I have tried to get over him. I've dated different guys, subjected myself to a barrage of Tinder meetings, spent time alone on solo trips, and even become part of outdoor groups. I live in a town where everyone seems to have found someone, and every "outdoorsman" I've met seems to think that the idea of doing stuff outside means just hiking in the foothills behind our city. I'm at my wit's end. Any suggestions on finding (and getting over) guys without moving to a new city?
Instead of focusing on finding a new guy, focus on being OK with being single. Give yourself a time period—say, three months—and pledge not to go on a single date. While you're at it, commit to quitting all contact with your ex, and ask friends to hold you accountable. If he's broken up with you five times, he'll do it again, and anyway, he's not the kind of person you want to spend your life with. Anyone can have a bit of on and off, but at this point he's being straight-up selfish: he wants you when he wants you, he doesn't when he doesn't, and he doesn't care about your feelings along the way.
For now take on projects that make you feel good, whether you're training for a wilderness trip, learning to play a musical instrument, whatever. Try a new sport. Bake pies. Binge-watch Buffy the Vampire Slayer. Volunteer at a program that gets youth outdoors. You know what you won't be doing? Waiting for your ex to call or dating new folks for the purpose of getting over him, which will doom any fledgling relationship from the start. Each time you feel sad or lonely, do something that might be harder to do with a boyfriend, like rewatching your favorite movie or planning a trip with friends. Your goal is to set up a new normal, in which your own joys and dreams come first.
At the end of three months, if you want, you can date again. This time though, you won't be looking for a guy who reminds you of your ex: funny, sexy, outdoorsy, whatever. You'll be looking for a relationship that's better than being single, better than being able to do exactly what you want, whenever you choose. After all, you already have a funny, sexy, outdoorsy person in your life—and she's not going anywhere.
---
I'm dating a guy who says my backpacking trips are "running away," but I don't feel like I'm running away from anything.
This dude is projecting. Time to run away from him.
Lead Photo: Branko Starcevic/Stocksy