The New Taylor Swift Album Is *Obviously* About Being a Skier. The Lyrics Prove It.
"Midnights" is about self-loathing, revenge, falling in love, and falling apart—all elements of the outdoor lifestyle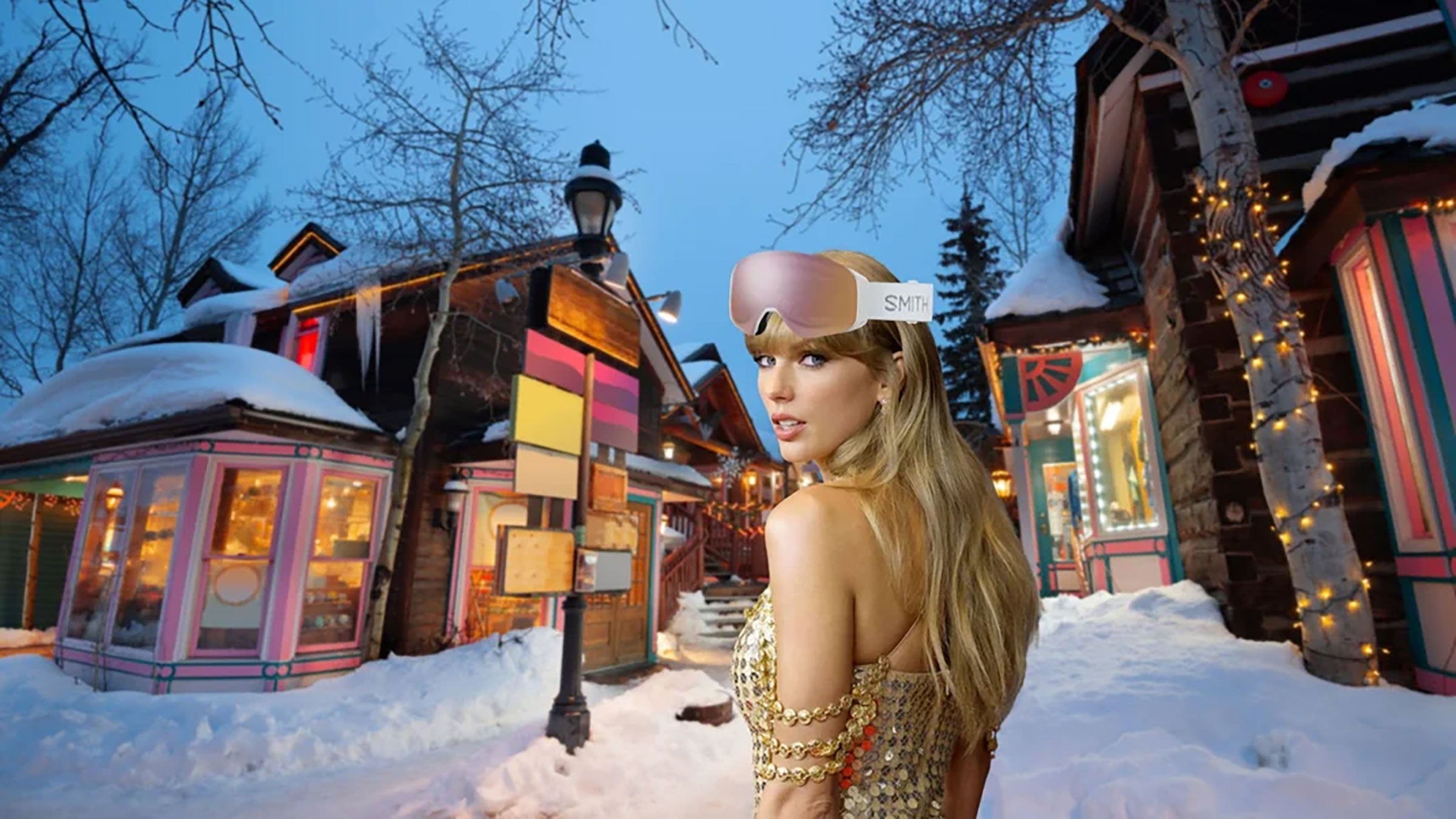 Heading out the door? Read this article on the new Outside+ app available now on iOS devices for members! Download the app.
Taylor Swift released her 13-track album, "Midnights," last week and the Internet was set ablaze with speculation about what (or whom) each song is about. But it seems clear to us that an album about self-loathing, revenge, falling in love, and falling apart is almost certainly inspired by life as a skier. The proof is right here. These are the most telling lyrics from the singer's tenth studio album. Ski you later, Tay.
1. Maroon
"How the hell did we lose sight of us again?
Sobbin' with your head in your hands
Ain't that the way shit always ends?"
These lyrics are clearly about being lost in the woods with the friend (read: the guy you're dating) who always says "it's just right over here" and refuses to use a map. You've hit your breaking point and you're on the verge of tears because this happens every time this person talks you into a Type-Two Fun outing. Hurts now, but feels good later.
2. Anti-Hero
"I have this thing where I get older but just never wiser
Midnights become my afternoons
When my depression works the graveyard shift
All of the people I've ghosted stand there in the room"
T Swift must have tried dating in a ski town to inspire this lyrical masterpiece. In the sordid world of ski-town dating, she's not your girlfriend, it's just your turn. So be kind to your exes, because you're absolutely going to see them in the lift line, at après, the grocery store, or on your roommate's arm. It's a cruel world, but some of us think it's worth it.
"It's me. Hi.
I'm the problem, it's me"
Everyone loves to bitch and moan about ski traffic, and that's fair to some extent because it's a real issue in places like Salt Lake City and Colorado's I-70 corridor. But let's keep one thing in mind: You're not IN traffic, you ARE traffic. So before you complain about the thousands of cars on the road, look around and ask yourself: Are you part of the solution or are you part of the problem?
3. Snow on the Beach
"I'm unglued, thanks to you
And it's like snow at the beach
Weird but it was beautiful"
As skiers, we tend to be obsessive about weather predictions. But in the face of the past few weird years, do the signs we've previously used even matter anymore? And what should we be looking at instead? Longtime SKI and Outside contributor Heather Hansman says more about the weird and wacky winters past and how they'll affect this ski season in the face of climate change. Snow on the beach? We'd prefer it on our slopes, thanks.
"This scene feels like what I once saw on a screen
I searched 'aurora borealis green'
I've never seen
Someone lit from within
Blurring out my periphery"
The best way to catch aurora borealis in all its lit-up beauty: go to the darkest places on earth, at just the right time, and hope for the best. Oh, and bring your skis. (I saw the Northern Lights for the first time on a trip to Alaska and I cried… very on brand.)
4. You're On Your Own, Kid
"I gave my blood, sweat, and tears for this" 
These are some of our favorite tales, from hilarious to horrifying, that offer a glimpse into what it's like to work ski patrol, arguably the most important job on the mountain. We salute you!
5. Midnight Rain
"My town was a wasteland
Full of cages, full of fences
Pageant queens and big pretenders
But for some, it was paradise"
In northwestern Montana, a once unheard-of little burg called Whitefish has become a symbol of the quality-of-life crisis confronting ski towns everywhere. It's paradise—but is it being loved to death?
6. Question…?
"Did you leave her house in the middle of the night? (Oh)"
 This song ain't about anything other than dawn patrol. The early bird gets the powder worm!
Lead Photo: Getty Images