8 Top Women Athletes on the Pay Gap in Action Sports
Women have come a long way since they were banned from running marathons and competing in ski jumping for fear of damaging their wombs. But pros are still fighting the pay gap on the slopes, trails, and surf breaks.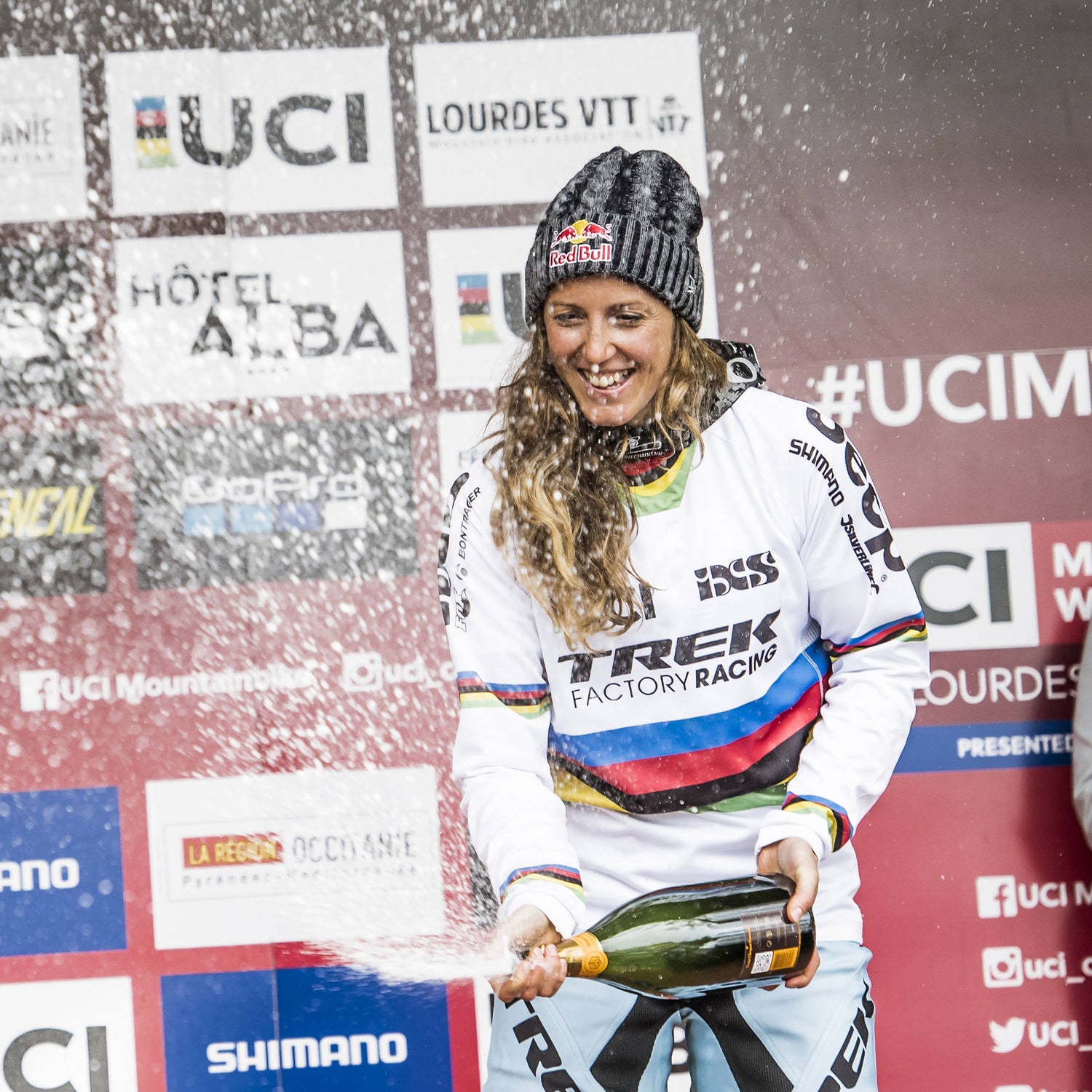 Bartek Wolinski/Red Bull Content(Photo)
Heading out the door? Read this article on the new Outside+ app available now on iOS devices for members! Download the app.
Making a full-time living as an outdoor athlete comes with serious perks—sweet trips, garages full of gear, free housing, and sometimes even new cars. But making it as a female pro is still typically harder and less lucrative than it is for men.
The UCI, for example, offers base salaries for male riders but not for women, and it often awards different prize money for races, with men winning nearly ten times as much as women in one-day stage events on the World Tour.
The gap in event purses has narrowed in the past few years: A BBC study in 2017 found that 83 percent of sports surveyed offered equitable winnings between the sexes, including alpine skiing, mountain biking, and triathlon. Where women athletes fall further behind is in scoring sponsorships. But that, too, is changing. "The advent of social media has given women the ability to promote ourselves, rather than waiting for a magazine or film crew to approach us," says downhill mountain biker and world champion Rachel Atherton. "It lets us develop a following that proves to companies hands down that, as women, we are just as valuable as men."
Now some savvy female pros in the outdoor industry are earning sponsorships from big companies like Adidas and Red Bull and supplementing their income with sponsored Instagram posts for mainstream brands like Delta and Land Rover. Still, making a living from the sport you love isn't simple, particularly if you have two X chromosomes.
So how do they do it? We asked eight top women athletes to reveal what it's like.
---
Sasha DiGiulian
​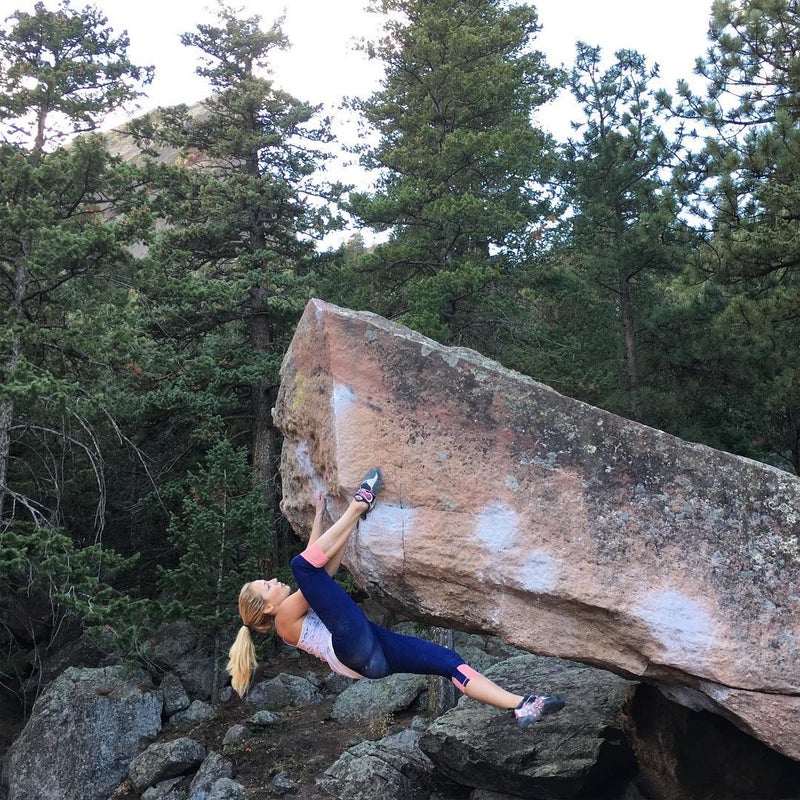 "I had my first sponsor at 12 and became financially independent at 17. I paid my full tuition at Columbia, which is over $50,000 each year, by the time I was 18 or 19. I was also able to afford my life in New York and live comfortably—all from climbing.
"With all my sponsors, I have salary contracts for three to five years. You get a certain amount of money per year, and then you have bonus incentives for performance and media. If you're on the cover of a magazine or you accomplish a hard route outside or do well in a competition, that can all affect your bonus structure.
"The main thing women need to be aware of—and also men—is you can't compare yourself with other people. You're marketing yourself as an individual brand, and if you can brand yourself apart from men and women, then you have a really valuable product to offer. I never started climbing because of the monetary aspect of it, but it's nice to know that climbers can make a comfortable living. If I were to win the lottery tomorrow, I wouldn't change a thing about the way I live my life."
The Pay Gap: "There are more professional male climbers than professional female climbers, but I think women climbers have the capacity to make as much as or more than men [by getting into the mainstream market with self-branding]. It's obviously on a case-by-case basis, but for me, I have really good support from my title sponsors, which include Adidas, Red Bull, GoPro, Petzl, La Sportiva, RPM, Pro-Tec, and Perky Jerky. It is important to connect with your core audience but also to relate a broader message about who you are and what climbing means. I've worked with Ford and Degree before—companies that aren't typically into climbing but are getting more interested in the outdoor world."
Estimated Salaries: "It goes from needing a side job to more than $500,000."
---
Rory Bosio
​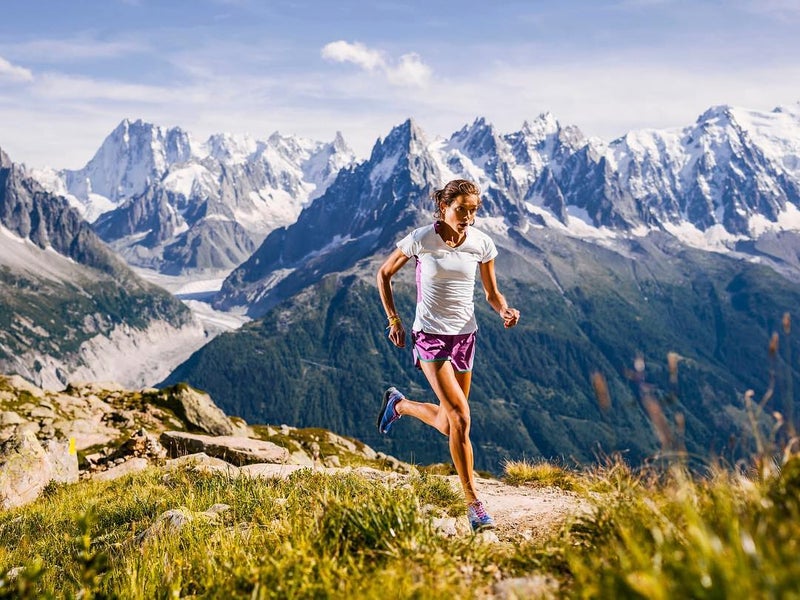 "The truth is I'm a part-time pediatric intensive care unit nurse, part-time runner. I definitely could not live off what I make from running. You really have to hustle for it, which isn't my style.
"I have never really thought out sponsorships, to be honest. At first, I was like, 'I'm spending a fortune on sunscreen. Maybe I can get some free product!' So I got some product. Then my sponsors started offering money.
"Now I get paid a set amount from The North Face every three or four months, and I have a certain number of athlete days I owe them per year where they can say, 'Hey, we need you to go do such-and-such an event.' Races can count as athlete days. And there are expectations about posting on social media. Sometimes in those contracts they'll give you bonus incentives for winning races. At this point, I don't live in a palace with a crown on my head, but I'm happy."
The Pay Gap: "This is just an educated guess, but the men tend to make more. Just looking around, the top men in the ultrarunning community don't have second jobs, while a lot of the women do—or at least some do. Maybe the men negotiate harder, or maybe it's just that they more often try to make a go of it and women are less comfortable with that."
Estimated Salaries: "$10,000 to $40,000, maybe $50,000 for the very top runners."
---
Coryn Rivera
​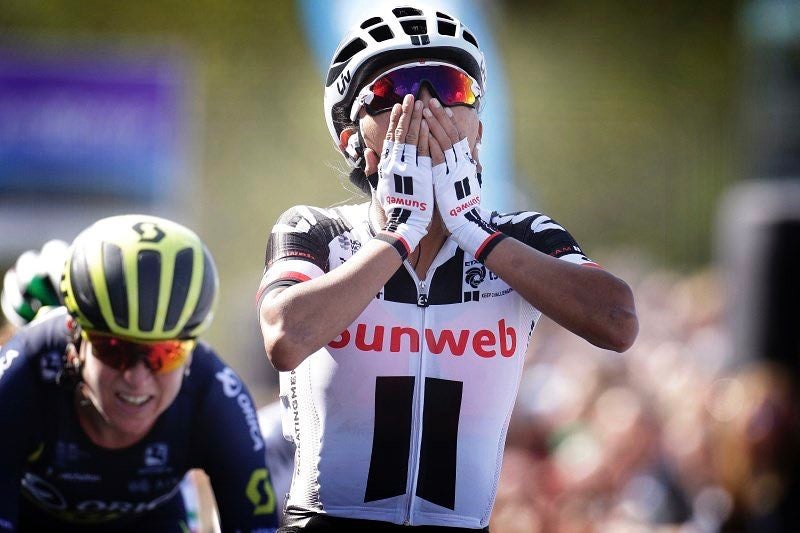 "I've been racing since I was 11. This is the first year that I feel comfortable with the money I'm making. In the past, it's been just enough. I was still in school while racing at the professional level. Luckily I had a scholarship and a paid internship. I sold old gear on eBay and taught a spin class at the university.
"In pro cycling, you're paid by your team. That's where your salary comes from. I also have a personal sponsor—Road ID—and my agent is working on finding more. I still have a small side job, but I don't do it for the money. I help Marian University, the university I went to, recruit.
"Not a lot of people in women's cycling have an agent. They think we don't make enough, but I find an agent helpful to bounce ideas off of and find more contacts. I want to be able to focus on my job, which is to race, and leave it up to my agent to find some things on the side and negotiate my contract at the end of the year. Now I'm exactly where I want to be. I love what I do, and I wouldn't want to change anything."
The Pay Gap: "I speak about it fairly openly just because I think the pay gap in professional cycling is pretty darn big. For example, the men's Tour de Flanders winner won over $22,000, and the women's winner won just over $1,200. There's the argument that the women's race is shorter than the men's, but then it's like, OK, at least have it equal by the kilometer. And salary-wise, we make fractions of what the men make, and it's unfortunate that there is no minimum salary. Professional road women race for the love of it. Why else would someone do something so hard?"
Estimated Salaries: "When I first started getting paid, it was $6,000 a year. Your best female pro cyclists in the world make probably $100,000 just from the team—more with personal endorsements and any race earnings. For the men, if you race for a UCI team, there's a minimum salary. I think it's about $34,000. Then, for some of the really high-level pro men, they're making millions."
---
Caroline Gleich
​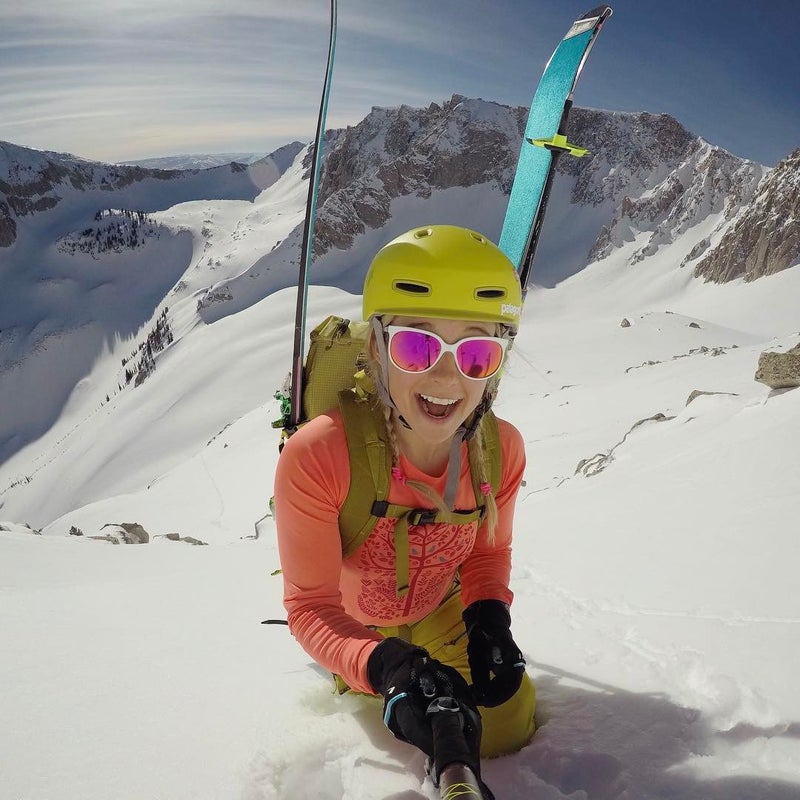 "I've been doing this for a long time, since 2004. It was a constant hustle, and I had to get really creative about getting food on the table. Without Clif Bar as a sponsor, I might've lost a lot of weight! I worked at REI, I was a coach, a ski nanny. I did some writing, worked at trade shows, and did some sales. I haven't done side jobs for probably the past four or five years.
"Every contract with a sponsor is different. Usually there's an exclusivity clause and a certain number of athlete days you have to do, then social media and photos. I do the negotiations myself. I had an agent for a little while, but I didn't do that well with him. A lot of my sponsors won't work with agents. They want to keep it family-style.
"What sponsors are most interested in is what value you can add to the brand. Now more than ever, there are more ways to tell your story, but you have to be willing to put yourself out there. Social media has created a lot more value for women in the outdoors, especially in snow sports. In the past, we had to wait for an interview in a magazine, and there were very few opportunities for women to gain visibility and attract sponsors. To be able to make a living as an athlete is the greatest. I'm so grateful."
The Pay Gap: "Talking about money with other athletes is kind of taboo, but from talking with a few pro male skiers, I know they often make more than we do. It's a lot easier for men. In the films, 10 percent of the time goes to women, and same in the magazines, so sponsors don't want to fund your video and give you the same kind of budget."
Estimated Salaries: "There are a few outliers at the top that make a ton more money than everyone else. Lindsey Vonn is probably making $10 million or $20 million a year. There's a trail of people in the six figures. Then there are probably a lot of people making five figures."
---
Paige Alms
​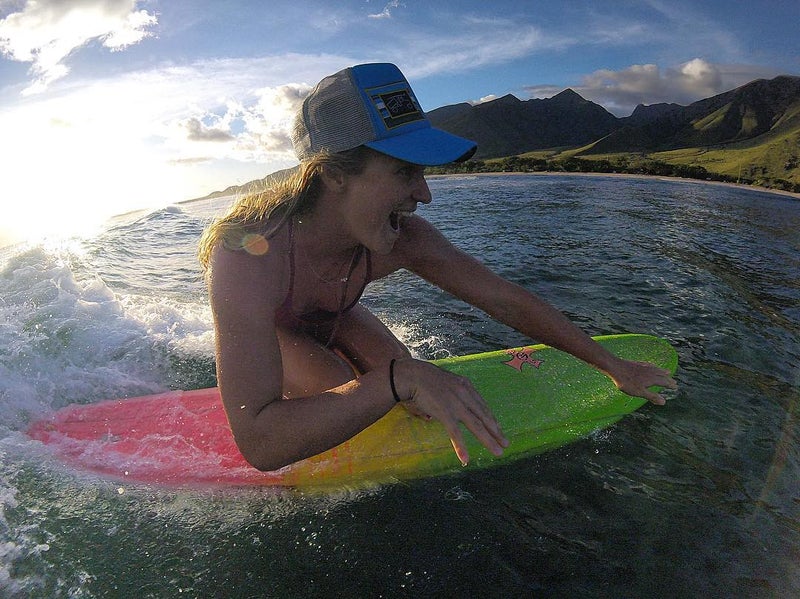 "I still don't do this full-time. I work in a restaurant called the Paia Fishmarket two nights a week. Then I help my boyfriend, who's a surfboard shaper, with invoicing, emails, website, and social media. I also fix surfboards. But just in the last year, with a little more help from my sponsors, I've been able to phase that out.
"Most of my sponsors have come to me, and I've had them for a long time. My bikini sponsor, Pakaloha, has been there for 12 years and, just recently, they're in a place with their business that they could help me more. My main focus right now is to try to find a main sponsor so I can just surf, just be an athlete. People have looked at women in big-wave surfing as kind of crazy, and I want it to be taken seriously. The next five to ten years, I want to accomplish as much as I can and leave a good footprint on women's surfing."
The Pay Gap: "If you were going to poll all the men and women surfers I know, I'd say that there are more opportunities for men. And I know more women who aren't getting paid. I see it in a lot of different sports, and it's a big issue—people still think women aren't as good as the men. On the other hand, the prize money is better than it has ever been. And the World Surf League has done a really good job of raising money and giving women better opportunities and conditions. It's not equal yet, but it's way better than it was."
Estimated Salaries: "The top male surfers, I'd say they're making $2 million or $3 million a year in sponsorships. There are no women making $2 million, that's for sure. I don't know what the top girls are making, at most maybe $500,000—but I could be off by a couple hundred grand."
---
Emily Harrington
​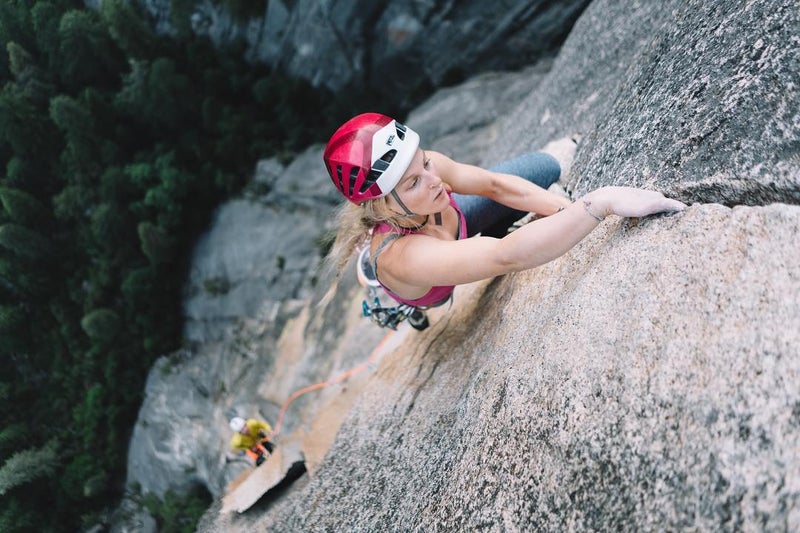 "I started getting paid from sponsors when I was 16 years old and doing competitions, but I was still being supported by my parents. I didn't become financially independent until I graduated college, when I was 20. Then I joined The North Face team, and that enabled me to make a full-time living.
"I survive solely off my sponsorships, and I think that's a pretty rare case for climbers, male or female. Now I work with a management company, RXR Sports. They've tied it all together the last few years and allowed me to not just scrape by, but to think more about the future.
"With most careers, you get better and better. With these types of sports, you age, you become not the best anymore and maybe not as valuable to your sponsors. The key is to get into more mainstream spaces and make a name for yourself as a representative of the sport. I've been in an iPad commercial for Apple. I did a Porsche commercial. But you have to do this in a way that makes you feel good. You have to be true to your core community."
The Pay Gap: "It's more equitable in our sport than in a lot of sports. A lot of climbers, male and female, look up to female climbers just as much as they look up to male climbers. I think a lot of brands recognize and understand that. Still, it's a hard way to make a living."
Estimated Salaries: "At the bottom, pro climbers make about $15,000 to $20,000 a year. That's not counting those that do side jobs to make ends meet. Then there are very few athletes making six figures. I bet you could count them on one hand."
---
Rachel Atherton
​
"Making a living as a cyclist has come relatively easy to me. I have been lucky enough to have two older brothers both in the sport. We decided very early on that we would work hard to create an Atherton brand. At the beginning, the boys would definitely have got more money if they had accepted individual contracts, but we held firm together."
"I think that results are a massive factor in 'making it' at the end of the day. If you are delivering results, then companies want you to promote their product. Sponsors have always sought us out to some degree, but there are also some great companies that we've wanted to use their products, and so we've approached them.
"Social media has really changed things for female athletes. The advent of social media has given us the ability to promote ourselves, rather than waiting for a magazine or film crew to approach us or fighting for space. Your number of followers is massively attractive to sponsors. It proves that people are interested in us women and that we are valuable marketing tools."
The Pay Gap: "As a youngster, it all felt very equal, and I wasn't aware of the gender gap. But as I got older and got results on the world stage, I started realizing that there was a difference, mainly in the media. Sponsors were pretty awesome about sponsoring a female and making it worth her while, but the media was still hugely biased towards the men and men's races. I have worked my whole career to provide a good media platform for myself as a woman, to showcase what women can and do offer sponsors."
---
Lynsey Dyer
​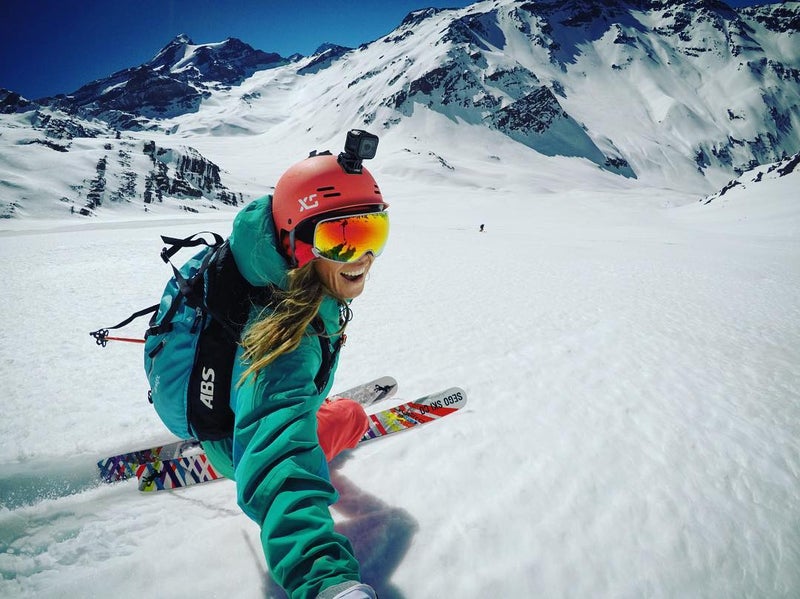 "I get this question all the time: How do you get to be a pro skier? I think fundamentally you're blowing it if you're setting out to make money in this. I really wanted to help inspire people in the mountains. I worked as a ski nanny, a coffee shop girl, in restaurants. I have a graphic design degree, so I was doing that and still do. It took me six years to make a full-time living skiing.
"With my sponsors, there's a base agreement that they can use my name and likeness in their marketing and that I will represent their brand to the best of my ability, which, you know, comes with a lot. The job never ends. That's why it's not a job—it better be who you really are. For my main sponsor, Eddie Bauer, I also design jackets and some of the highest-selling counter pieces. I've also started my own line of skis with Sego Ski Co.
"I'm not rich by any means, and there are a lot of trade-offs. I'm on the road a lot. I don't have a family or a dog. I still wouldn't call it a career, but as far as perks, well, my whole life is a perk. Every year I'm like, 'They're still going to let me do this again! Yes!'"
The Pay Gap: "I think it's equally difficult to be a pro whether you're a man or a woman, but in different ways. For both genders, personality seems to be getting noticed more than pure talent these days, but that's short-term. For women athletes, social media numbers matter in a lot of cases over talent. There are a million pretty girls on Instagram being paid to hashtag a new brand every week in front of a pretty background, but there are very few who actually rip. Sponsors know that, and they're willing to pay for it long-term.
"I'm trying to prove to young girls that, as a woman, you can let your skiing do the talking, and so far it's working. I don't have the following that a lot of influencers and models have built with sexy imagery, but luckily my sponsors find value in my message and my athletic abilities. The fact that I'm still doing this and making a good living is proof that some sponsors do value that talent and credibility. Bottom line: It's way easier to be a model, but the real athletes know the life-affirming feeling of skiing the line that they worked a lifetime to have the skill to achieve. I'd rather be the one participating in the sport than posing."
Estimated Salaries: "As far as the women go, there's only room for one girl on each team. So, The North Face girl, the Völkl girl, I would assume that they're making like $80,000 to $100,000 a year with all their sponsors combined."
Lead Photo: Bartek Wolinski/Red Bull Content