Indefinitely Wild
Don't Be Too Excited by Zinke's Potential Departure
Waiting in the wings is an even worse swamp monster—oil and gas lobbyist David Bernhardt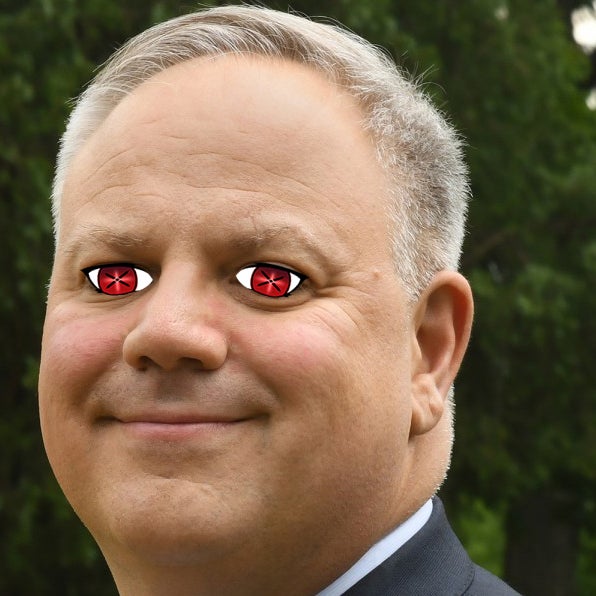 Heading out the door? Read this article on the new Outside+ app available now on iOS devices for members! Download the app.
What could be worse than a laughably incompetent Secretary of the Interior who's transparent in his desire to sell off our nation's public lands to extraction industries? Well, how about someone with the experience and expertise to actually pull that feat off? Meet David Bernhardt, Zinke's deputy and the man who will take over the Department of the Interior if Zinke is fired or resigns, as is rumored. 
If Zinke is a swamp monster, then Bernhardt is the bigger, meaner swamp monster who shows up just when the heroes of this bad movie thought they'd won. Before accepting his current job as Deputy Secretary of the Interior, Bernhardt worked as a lobbyist for the oil, gas, and agriculture industries—industries that he's now in a position to help regulate. Except he's big on putting a "de" in front of that word. 
Take his actions to benefit one former client, the Westlands Water District (WWD). In 2015, Bernhardt helped that organization reach a deal with the federal government that turned the WWD into the largest and most powerful agricultural water provider in the country. The deal guaranteed its access to California's fresh water resources in perpetuity. One of Bernhardt's first actions upon assuming office was to take the lead on an initiative to divert fresh water from northern California down into the Central Valley, in benefit of WWD. When California objected, Zinke and Bernhardt's agency threatened to sue. (This fracas may be what was behind President Trump's bizarre claim that California was pumping water that should be used for firefighting out to sea.) 
That this incredible conflict of interest was allowed to happen isn't actually the main concern here. It's Bernhardt's ability to pull off all of the above without making mainstream headlines and without his name becoming widely known to the public. I spoke to a Democratic Congressional staffer who asked to remain anonymous last month. They described Zinke's corruption as "penny grifting," but warned that Bernhardt could be a "puppet master." 
This isn't Bernhardt's first tour at the DOI. He first joined the agency as Deputy Chief of Staff in 2001, and was subsequently appointed Solicitor during George W Bush's second term. While there, he helped open up Yellowstone National Park to snowmobiles and the Arctic National Wildlife Refuge for oil and gas. 
And he has ambitions beyond just California's water rights. In August, he penned an op-ed for the Washington Post arguing to reduce protections provided by the Endangered Species Act. The scariest part of it is how well argued it is. You'd be forgiven for thinking Bernhardt has a point, until you realize his argument is drawn from talking points put together by the far-right, anti-public lands Heritage Foundation. Bernhardt wants to reduce the power of the Endangered Species Act in order to limit its burden on extraction industries. Heck, he gave a speech stating that to the Heritage Foundation in September. 
Bernhardt's links to industry have remained so strong during his tenure as Deputy Secretary that he's actually drawn complaints from ethics watchdogs that he's illegally continued his lobby activities while serving as a government official. According to a Campaign for Accountability complaint, he submitted a draft executive order about water rights in California to WWD for edits. The organization also alleges that he continued his work advising WWD well into 2017. 
The complaint concludes with a request for investigation: "Based on the available evidence, it appears that Mr. Bernhardt may have [violated ethics rules] by failing to maintain his lobbying registration as required by the LDA. As a result, Campaign for Accountability respectfully requests that your office promptly initiate an investigation into this matter." 
With Democrats taking control of the house, we're getting a new chairperson of the House Natural Resources Committee, Raul Grijalva, who is eager to exercise oversight of the DOI. It's easy to see scandal-plagued, gaff-prone Zinke being checked by that oversight. The concern with Bernhardt is that we're actually going to face a villain who know's what he's doing.