Bike Snob
When Drug Testing in Cycling Goes Too Far
At a certain point in life, it's not ethically possible to cheat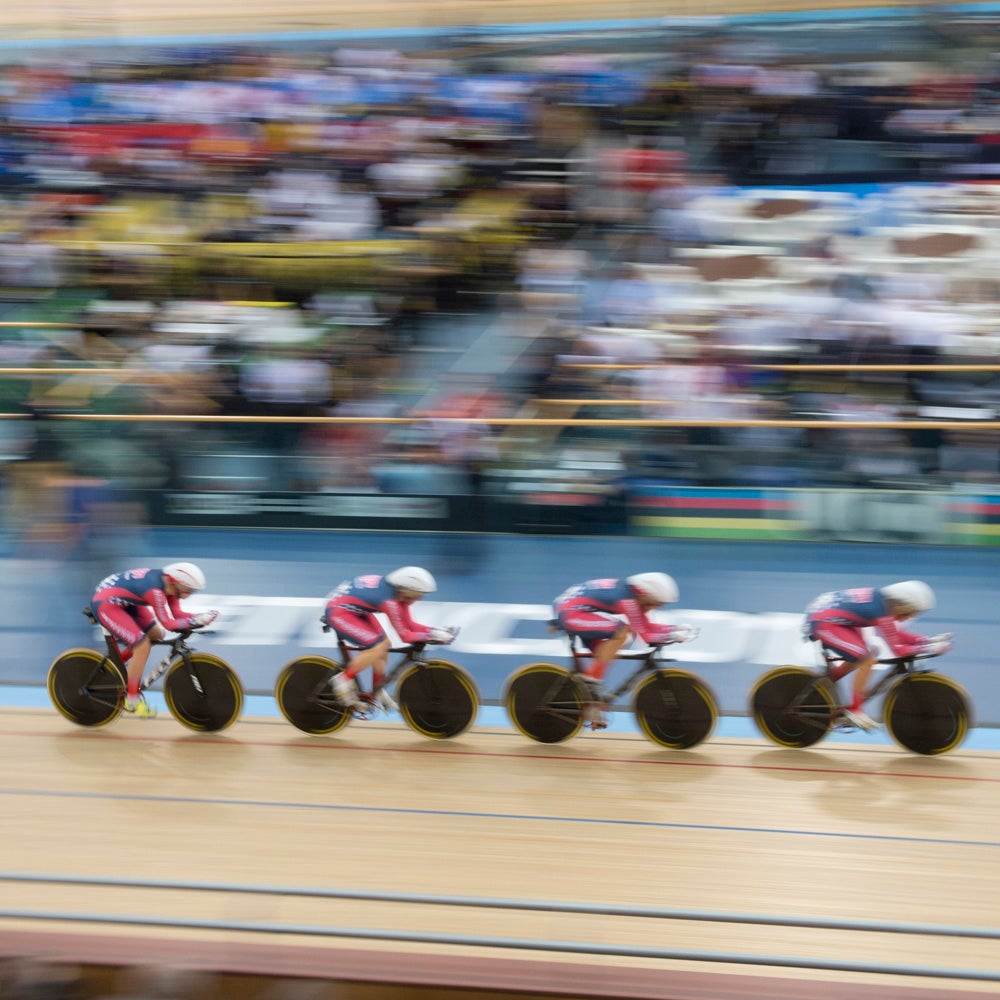 Heading out the door? Read this article on the new Outside+ app available now on iOS devices for members! Download the app.
When it comes to sports, most cycling-related news stories don't resonate beyond the insular world of people who wear Lycra—and when they do, they usually involve outrageous tales of cheating. Katie Compton can win her 15th stars-and-stripes jersey and the average schlub won't read a word about it, but when Femke Van den Driessche gets busted with a motor in her bike, it's everywhere from ESPN to the New York Times.
So it's no surprise that when a 90-year-old masters cyclist tested positive for an anabolic agent—after winning a race in which he was the only entrant—and lost both a national title and a world record, the story spread faster than norovirus in a preschool.
As it turned out, the real story was that this guy is a serious badass and the positive result was almost certainly due to the double helping of liver to which he decadently treated himself after setting the world record for a 90-year-old in the 500-meter time trial.
Consequently, USADA let him off with a public warning, but the damage was done. Not only did he suffer the indignity of forfeiting his titles, but through no fault of his own, he reaffirmed the average person's view of the sport as just one degree removed from professional wrestling. Cycling: It's the sport so dirty even the nonagenarians cheat.
You can't blame people for finding the idea of a 90-year-old doper irresistibly absurd (seriously, who's not gonna click on that headline?), but what's even more absurd is bothering to test a 90-year-old athlete in the first place. According to USADA, they conduct drug testing in national-level athletes for the following reasons:
Because performance enhancing drugs can be dangerous and they want to ensure "athletes' quality of life long after they leave the field of play;"
Because they don't want athletes to gain any "unfair advantage over their competitors, which undermines their competitors' hard work and threatens the credibility of their sport;"
Because "a performance enhancement arms race could ensue, which could be detrimental to the both the athletes who were willing to drug themselves to win and the clean athletes they competed against."
All valid reasons to be sure, but all completely and utterly obviated by the fact that the guy's fucking 90. Quality of life? Leveling the field of play? Undermining competitors? If you're still racing your bike at 90, then your quality of life is obviously fantastic for your age bracket, you don't have any competitors because the playing field has already been leveled by Father Time, and the only way you're leaving the field is in a box. A 90-year-old still driven to compete is everything that's great about cycling, and short of racing on an e-bike or turning out to be Johnny Knoxville in that Bad Grandpa suit, there's nothing he could have done to undermine the credibility of the sport.
Even Travis Tygart, the CEO of USADA, thinks it's ridiculous:
"Cases like this make us bang our head against the wall," said Travis Tygart, the agency's chief executive. "They're not right."

Tygart pointed out that Grove was tested only because he set a world record.

"No other reason," he said. "To ratify in cycling or track and field you have to be tested. Athletes are eager for us to test them because they want their world record to stand."
Perhaps most frustrating, increasingly sensitive drug tests in a world awash with chemical additives leads to sensational stories like this one. Yet when Chris Froome (riding for the deeply problematic Team Sky) turns in a urine sample showing he may have been hitting the asthma meds a little too hard, he's ultimately cleared of any wrongdoing, making it all seem kind of pointless.
Regardless, drug testing in cycling has become so pervasive that even I, a sub-mediocre 40-something Cat 3 with no loftier goal than to finish the local club race, must pay a $5 anti-doping surcharge when I renew my license in order to help fund the system. So who is all this testing catching, apart from really old guys with a taste for liver? Well, in 2018, USADA announced sanctions against 18 riders in the sport of cycling (not including "athlete support personnel," including one Johan Bruyneel). Here's how that breaks down:
18 riders sanctioned;
Of those 18, three were in their 20s, two were in their 30s, seven were in their 40s, and six were in their 50s;
Only one rider was female;
Three of the riders were busted at the Vuelta a Miami, making it the bike race that yielded the most sanctions last year, and in turn either the dirtiest or the most thoroughly screened, who the hell knows.
Granted, the numbers above do not take into account the total participation numbers for each age group, as well as other important factors, and I'm not about to claim I'm presenting a thorough, academic-level statistical analysis. Also, in fairness to the 40-something bracket, one of those riders did test positive for cannabinoids—and is from Portland, Oregon, no less, so I think we can all agree that this particular sanction is bullshit.
Nevertheless, on the surface of it, this data do appear to support what many of us have suspected all along: that there are few creatures on this earth less scrupulous or trustworthy than the middle-aged male roadie. Hey, sounds about right to me. In many years of amateur bike racing in New York City, I've clung desperately to the back of many fields that it later turned out contained riders who were doping.
When most people think of doping in cycling, they think of the young aspiring rider faced with a moral dilemma: cheat and taste success, or stay clean and take pride in having integrity, even if it means toiling away in poverty and obscurity. And while that certainly makes for a compelling narrative, in most cases the reality of doping is probably closer to a pathologically self-absorbed aging guy with disposable income who gets way too carried away with his expensive hobby. Is it gratifying to see someone like that get caught? Absolutely. Is nailing them worth all the fuss? Maybe, but then again maybe not.
Either way, it's safe to say that once you've transcended the ethical quandaries of the starry-eyed aspirant and the egotistical desperation of the middle-aged male with plunging testosterone—and then your 60s, and your 70s, and your 80s—and you decide you still want to race bikes, at 90 years old, even when you've got nobody else to compete against, then subjecting you to a drug test is completely stupid.
At that point, the only Therapeutic Use Exemption you should need is your birth certificate.
Lead Photo: Casey B. Gibson/Sipa USA