Indefinitely Wild
An Emotional Support Squirrel? Good by Us.
It's legal too, believe it or not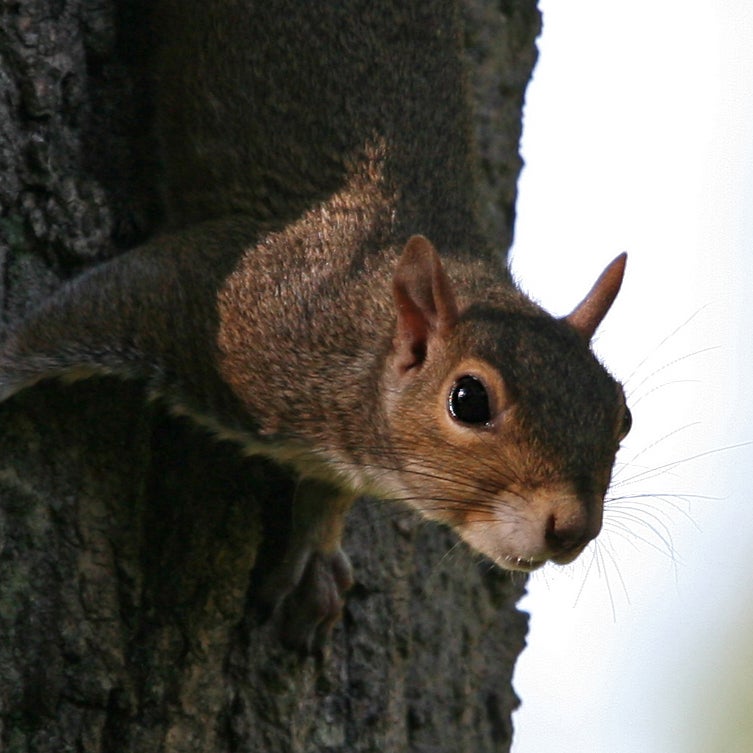 Heading out the door? Read this article on the new Outside+ app available now on iOS devices for members! Download the app.
Should a Florida man be allowed to keep his emotional support squirrel, despite objections by his condo association?
The law is clear: Yes.
I spent a good portion of August learning about the laws surrounding service dogs and emotional-support animals as I researched a piece we called "Stop Faking Service Dogs." The laws governing service dogs and ESAs are almost universally misunderstood, largely because they're written to be pretty vague in order to protect those with genuine disabilities. But there is one thing they're pretty clear on: neither public nor private housing providers may discriminate against residents based on their need for an ESA. And that title means what it says—while service dogs must be dogs (or in some cases, miniature horses), an Emotional Support Animal can be any animal that, well, provides emotional support. Even a squirrel.
Three federal laws govern service dogs and ESAs: the Americans With Disabilities Act (ADA); the Air Carrier Access Act (ACAA); and the Fair Housing Act (FHA). The ADA protects the rights of people with disabilities, and provides access for service dogs to public places, businesses, and government facilities. It specifically excludes emotional-support animals. The ACAA protects the rights of disabled people during air travel, and specifically allows ESAs on airplanes and in airports. If you have a letter from a medical or mental health professional, you can fly with your pet. The FHA protects the rights of people with disabilities in housing, and again specifically includes ESAs. If you have that letter, a housing provider must allow your pet.
That brings us to Ryan Boylan, of Clearwater Florida, who was diagnosed with PTSD. Last year, he rescued a squirrel following Hurricane Matthew, and brought it back to his condo building, whose policy specifically bars exotic or wild animals. When the condo association became aware of the squirrel, they told Boylan to get rid of it or face eviction. He responded with a letter from his doctor, stating his emotional disability and prescribing a pet to treat it. Believe it or not, that is all it takes. Boylan's squirrel, Brutus, is legally protected by one of the strongest federal laws in existence.
There are exceptions, of course. Should Brutus prove to be a danger to other residents (and that danger must be demonstrated, it can't simply be feared), then the condo association is permitted to ask her to leave. And should Brutus cause significant property damage (again, it must be demonstrated), the condo association can also ask her to leave. But those are the only circumstances that allow removal. 
You'll find full text of the FHA here, and a memo clarifying its position on service dogs and ESAs here.
Boylan could also legally take his squirrel on his next flight, provided he notifies the airline he's traveling with an emotional support animal, and that he provides this letter from his doctor. So long as Brutus isn't disruptive, and doesn't put her fellow passengers at risk, her presence on an airplane is legal. What Boylan and Brutus can't do is enter a business, or similar entity, as the ADA covers everything outside of his house and airplanes, and specifically excludes ESAs.
I wrote "Stop Faking Service Dogs," because I feel that people are taking advantage of laws written to protect those with disabilities in order to bring their pets to places where they're not welcome. And in so doing, are infringing on the rights and well being of disabled people. But is one man's much-loved squirrel really hurting anyone? As a fellow squirrel enthusiast, I simply don't believe that to be the case. And hey, at least it's not one more small, untrained dog.
Trending on Outside Online