Indefinitely Wild
The Boy Scouts Should Allow Girls (And Everyone Else, Too)
The BSA's latest policies are a step toward including other genders. Inclusiveness can't come soon enough.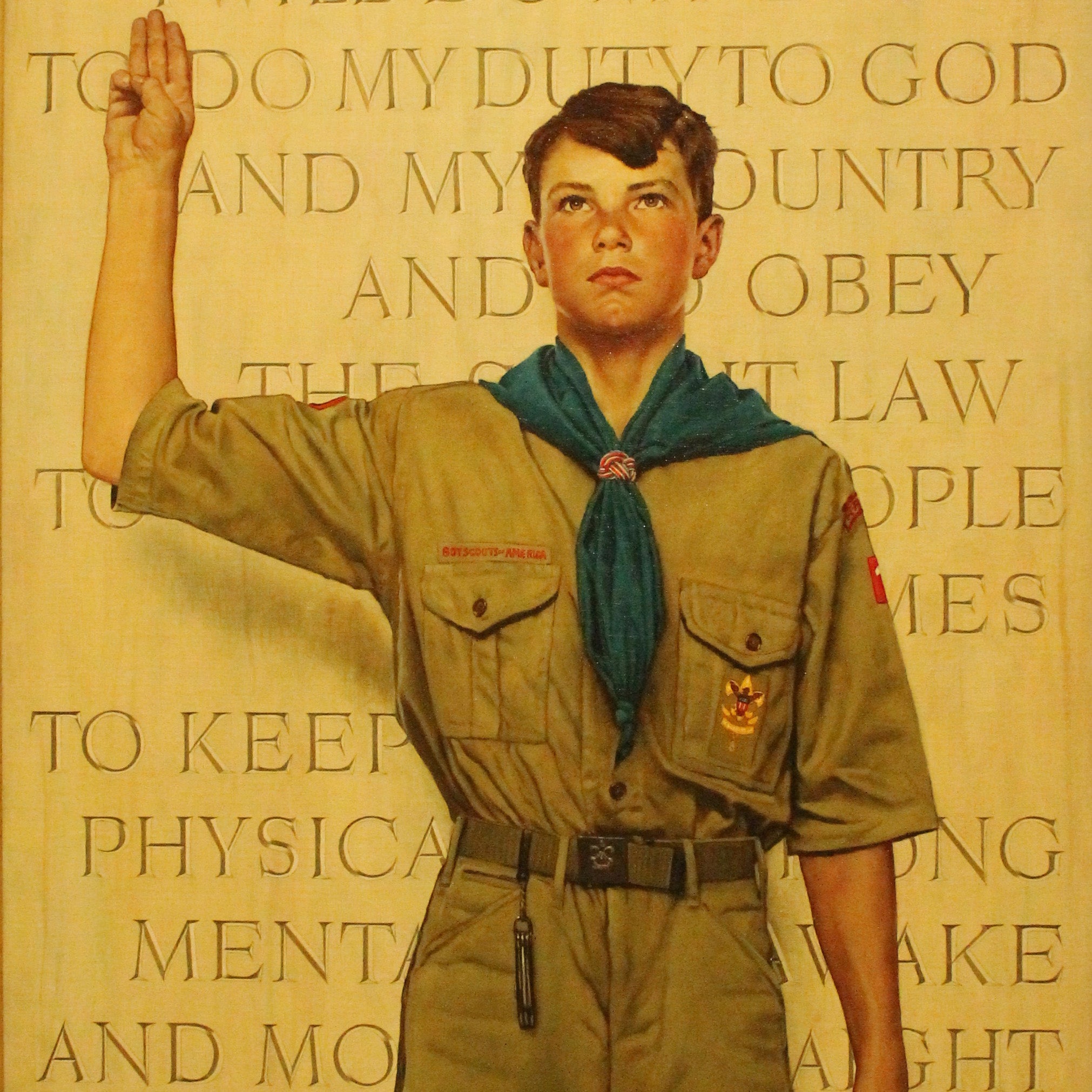 Heading out the door? Read this article on the new Outside+ app available now on iOS devices for members! Download the app.
I'm an Eagle Scout, a Brotherhood member of the Order of the Arrow, a former Assistant Scout Master, and an all-round proponent of one of the greatest outdoors leadership program the world has ever seen: the Boy Scouts of America. But, I'm also citizen of 2017, and someone who acts on the belief that the outdoors belong to everyone, regardless of which gender they're born with, who they're attracted to, how much money they have, or the color of their skin. Finally, the BSA is slowly coming to that belief, too.
What the BSA Is
Born a heternormative white male into an upper middle-class American family, I'm about as privileged as it gets. I didn't need Scouts to build a successful life, but it still benefited me immensely. It's largely the values instilled in me by Scouting that made me want to write this article and to advocate for wider inclusion by the organization. 
I've written about this at length before, but the BSA is largely responsible for making me the person I am today. It gave me confidence, it gave me ability, it gave me the outdoors, and it gave me purpose. Thanks to Scouts, an Army Ranger sniper taught me to shoot, an EMT taught me first aid, and a Native American taught me how to live in the woods, comfortably. 
The BSA currently serves 2.3 million youth, making it the largest such organization in the country. Boys join Cub Scouts in first grade, and progress to Boy Scouts when they turn 11. It's open to boys until they turn 18. Additionally, the BSA operates a program called Venturing, which is open to both boys and girls aged 14 to 20, and is more outdoor-activity focused than traditional scouting. It sets out to instill a solid base of values in its members. Scouts learn how to work together with other people, how to lead, and the importance of working to benefit your community. 
Neil Armstrong achieved the highest rank—Eagle Scout—as did Gerald Ford, Robert Gates, Steven Spielberg, Ross Perot, Mike Rowe, Donald Rumsfeld, Jeff Sessions, Rex Tillerson, Ryan Zinke, and even L. Ron Hubbard. I put the achievement on my resume to this day.
It's important to understand the BSA's de-centralized structure: a central leadership provides direction, but day-to-day operations are the responsibility of individual troops and their sponsoring organizations. Each troop is free to follow the basic tenants of scouting in the ways it sees fit. A troop in New York City, sponsored by a youth center, would be more likely to encounter, and more likely to accept non-traditional members than a troop sponsored by a religious organization in rural America. National direction is needed to make inclusion possible, but each individual troop would still operate in a way that best serves its unique community. 
Scouts and Gender
That cellular organization was initially enough to allow the BSA to partially adapt to changing times. I'm 36, and I remember both gay scouts and gay adult leaders from my time in the organization. Both were accepted by my local troop. We operated in a progressive part of the world, and the troop conformed to that place and time. There wasn't any official guidance from the BSA's national leadership on the issue.
But as gender politics entered mainstream discourse, the national organization was pressured to weigh in. People tested policy, advocated for change, and some invariably resisted it. In 2014, the BSA began (finally) officially allowing homosexual kids. In 2015, it began (finally) allowing homosexual adult leaders. This January, following a suit brought by the family of a transgender child in New Jersey, the BSA began accepting transgender youth, regardless of their biological gender at birth. 
Now a girl in New York is challenging the very idea that Boy Scouts need to be made up exclusively of boys at all. Sydney Ireland has been participating in her local troop's activities since she was four years old, and is now advocating for official inclusion in the program. She'd like the opportunity to become an Eagle Scout. A Change.org petition she started has garnered over 7,000 signatures (mine included) and calls for the BSA to drop its gender requirement entirely. 
"High-level Scouting creates opportunity, and with opportunity comes a chance at success," reads Sydney's petition. "Unfortunately for me and half the country's population, we are excluded from most of these amazing opportunities for no reason other than that we are female. That's why I'm calling on the BSA to end the discriminatory ban against young women and girls, and allow all children to participate in the Boy Scouts and earn the Eagle Rank."
Why Gender Doesn't Belong In Scouting
I recently had a conversation with Zach Wahls, who runs Scouts for Equality. Zach's a fellow Eagle Scout, and advocates for a more inclusive form of Scouting. "Scouts should include as many people as possible," he told me. If we're to believe in the organization as a powerful way to raise new leaders for our country, and we're to help the BSA continue to do that in a changing world, then we have to both believe in and advocate for a changing idea of who a Scout should be. 
"I cannot change my gender to fit the Boy Scouts' standards, but the Boy Scouts can change their standards to include me," writes Sydney. "I am determined to be an Eagle Scout." 
Her passion not only embodies the core values of Scouting, but defines a way forward for the organization. From a high of 4.9 million youth in 1999, enrollment has fallen by more than half in the subsequent 18 years. This is at a time when participation in outdoor recreation in the U.S., in general, is at a record high. 
Anecdotally, parents confide in me that the BSA's outmoded policies give them pause when they consider enrolling their kids. The organization excludes athiests, yet 22.8 percent of Americans now identify as unaffiliated with religion. One-third of American millennials identify their sexuality as "non-binary." 
Aside from the numbers, gender requirements also fly in the face of Scouting's core values. 
"The Boy Scouts of America provides the nation's foremost youth program of character development and values-based leadership training, which helps young people be prepared for life," reads the organization's mission statement. Does isolating youth from other genders adequately prepare them for adulthood? Could interaction with other sexes better prepare kids for today's world? Is discrimination a value we want to instill in our children? Increasingly, the world is no longer divided along racial, gender, or religious lines. Are we failing our children by not setting them up to succeed in such environments? 
Most other countries that offer scouting have already figured this out. The Boy Scouts were founded in England. Now simply called Scouts, it integrated girls and boys into a single program in 2007. Since the change, membership has surged to record numbers. At times, there have even been waiting lists of kids waiting to join. There are active scouting organizations in 215 other countries, serving 31 million kids. The ones that don't allow girls to be Scouts? Nigeria, Pakistan, Saudi Arabia, Sudan, and, of course, the United States.
The Way Forward
The BSA has begun to remove gender identity from its official messaging. Announcing the inclusion of transgender youth in the BSA in January, Chief Scout Executive Michael Surbaugh pointedly avoided any mention of gender, or any other sex-based identity, opting instead for the catch-all term "youth."
It's also worth noting that, while she might be unable to officially participate in Scouting in the U.S., where she lives, Sydney has already attained the highest honor for a Scout across the border in Canada. Her Chief Scout's Award there was accompanied by a letter from Prime Minister Justin Trudeau. 
The BSA isn't currently accepting requests for comment on the issue of gender inclusion. But, speaking last year, BSA National President and AT&T CEO Randall Stephenson stated, "We have one purpose—develop leaders by teaching them the Scout law. That's the end game. And I believe very strongly that we're going to have to change if we're going to succeed in that purpose."
Read that list of famous people who are Eagle Scouts again. While impressive, it's also homogenous. Do many people today want to become a Scout because Jeff Sessions was one? I'm going to guess the answer is no. In order to continue to grow as an organization, and in order to continue to best prepare young people to be leaders, the BSA needs to adapt. The time to open membership to everyone is now. 
Trending on Outside Online