The Outside Voting Guide
How to Vote for the Outdoors
Non-partisan midterm elections guidance from key environmental organizations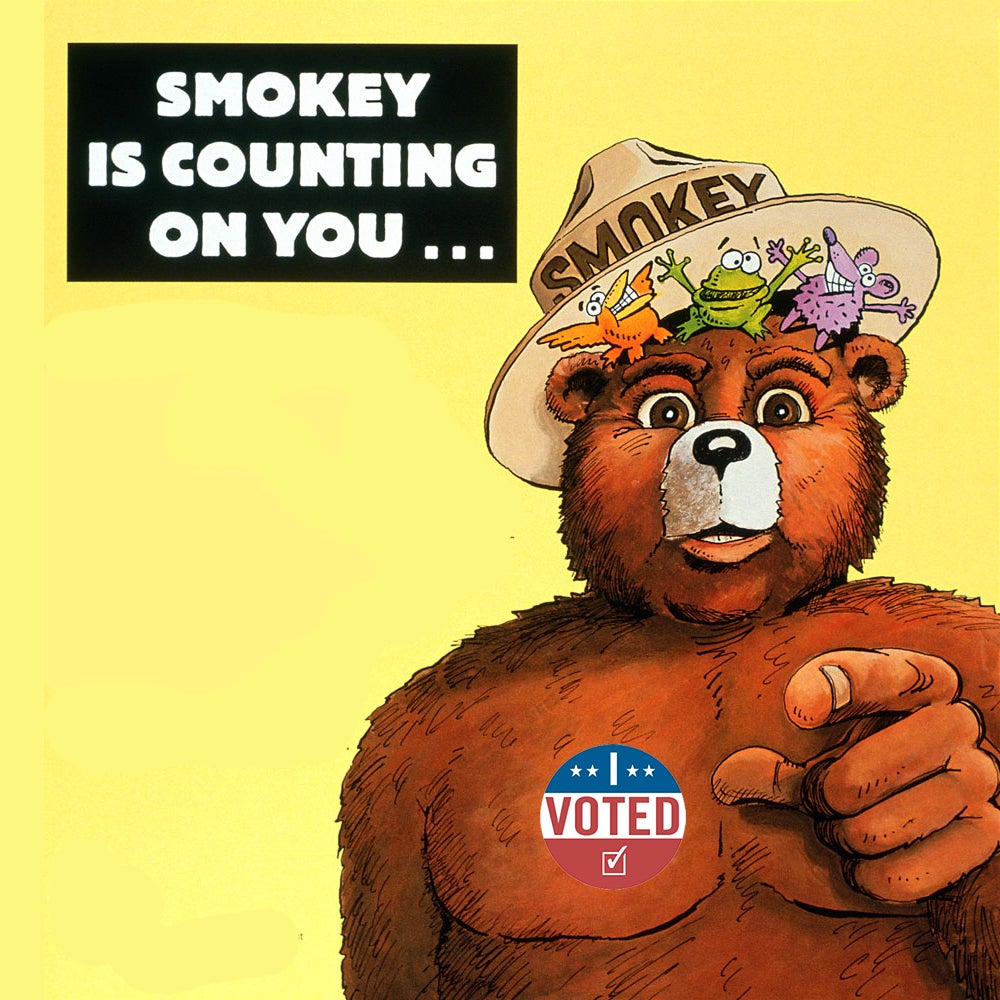 Heading out the door? Read this article on the new Outside+ app available now on iOS devices for members! Download the app.
Your vote this fall matters more than ever. But how should you cast it if you care about the outdoors? Here, we've assembled a handy state-by-state guide with recommendations from respected conservation, environmental, public lands, and outdoor-rec groups. They cover both individual candidates and ballot initiatives. 
But first, you need to register and find your polling station. That varies by state, but you'll find a comprehensive guide, covering everything you need to know to make sure your vote gets counted right here. 
The Environmentalists
Who: The League of Conservation Voters
What: The LCV "works to elect candidates who will support common-sense environmental policies."
How: LCV endorses candidates from both parties who support initiatives to address climate change, protect public lands, and provide clean air and water to all Americans. LCV also publishes "dirty dozen" lists for politicians from both parties who work against these interests. 
LCV provides detailed information on how each of the candidates it has endorsed have worked to protect the environment. 
The Outdoor Industry
Who: The Outdoor Industry Association
What: OIA represents the $887-billion outdoor recreation industry and the public lands necessary for that industry to do business. 
How: OIA endorses candidates from both parties who support outdoor recreation businesses in their districts, protect public lands, fight for public access to the outdoors, support balanced trade, and acknowledge the threat of climate change. 
OIA provides in-depth information on candidates' position state-by-state and even for individual congressional districts. 
The Locals
Who: The Trust for Public Land
What: TPL "helps local communities design and pass ballot measures that create new public funds for parks and land conservation."
How: TPL provides voters with details of local land conservation measures on state ballots. 
TPL highlights public land ballot measures state-by-state, provides an easy summary of them, and directs you to more information. 
The Conservationists
Who: Backcountry Hunters and Anglers
What: BHA represents conservation-minded hunters and fishermen, and advocates for public land protections, public access, and animal conservation. 
How: BHA is "releasing a series of state-based questionnaires that highlight the stances taken by candidates running for elected office on issues affecting our natural resources."
BHA polls individual candidates for their takes on broad ideas and individual laws. Its election guidance is still rolling out and will include more states and politicians in the coming days. 
Lead Photo: 1996-98 AccuSoft Inc., All right