A Mountaineer's Choice to Never Have Kids
The accomplished alpinist Lydia Bradey looks back at her life, 31 years after making the decision to get sterilized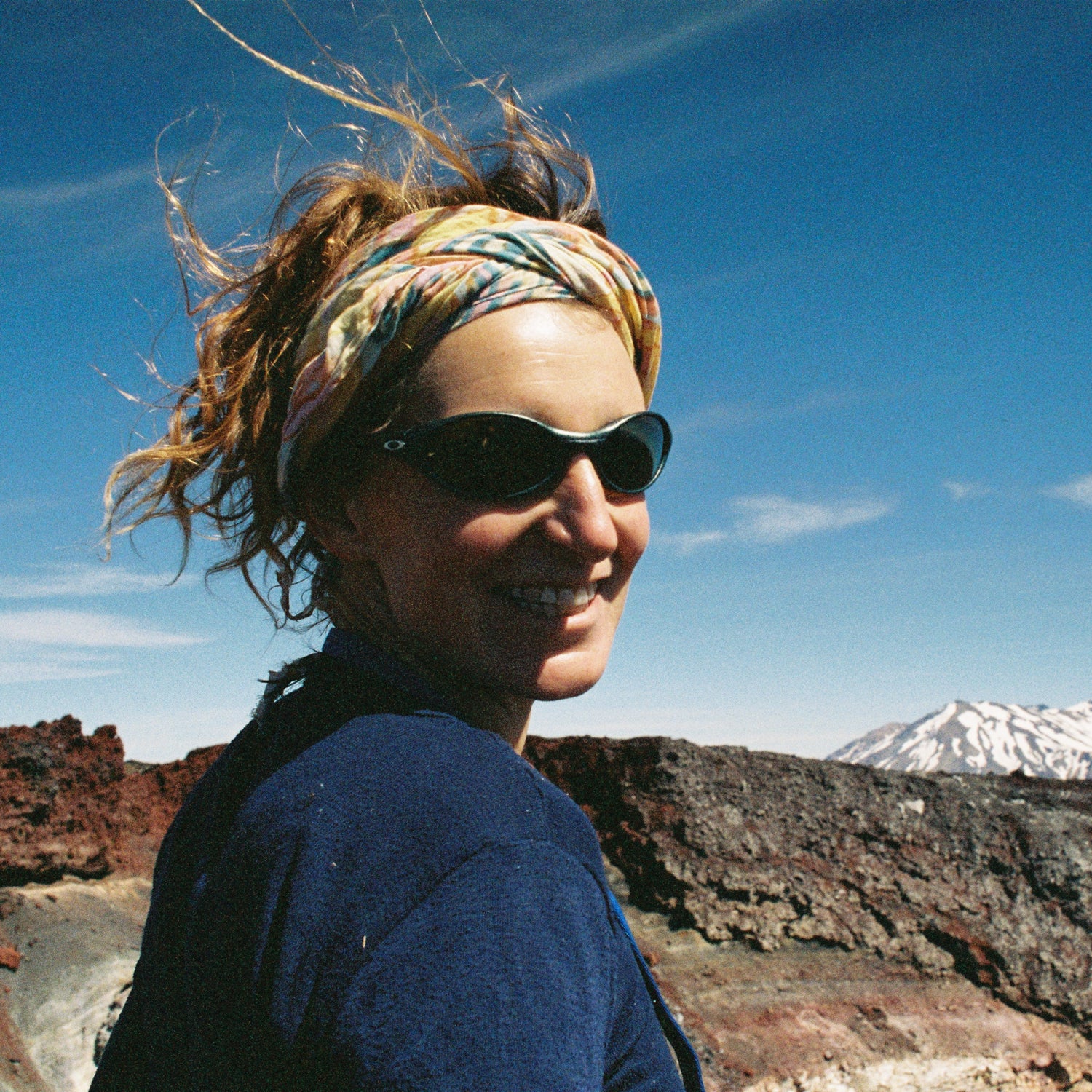 Guy Hamling(Photo)
Heading out the door? Read this article on the new Outside+ app available now on iOS devices for members! Download the app.
Lydia Bradey always knew she didn't want kids of her own. She knew that when she was 18, and had already summited both of New Zealand's most famous peaks, Mount Aspiring and Mount Cook. She didn't change her mind at 19, when she attempted the south face of Alaska's Denali, nor at 26, when she became the first woman to climb an 8,000-metre Himalayan peak, Gasherbrum II in the Karakorum range, alpine-style without oxygen. 
In 1986, after Gasherbrum, she made the decision to get sterilized. "I wanted to travel the world, be a mountaineer, and have adventures," Bradey, who is from New Zealand, recalls. "It was a pretty simple decision at the time." 
In 1987, she became the first woman to summit Everest without oxygen. 
Bradey grew up as the only child of a single mother. From a young age, she learned that being a good parent required an incredible amount of time and attention. With her climbing career gaining momentum each year, she didn't have those hours to give to a child. "I didn't want to risk doing something so very important badly," says Bradey, now 55. "And for me, there were other things in the world than having children."
When she raised the topic of the tubal ligation procedure—sterilization—with doctors in her early 20s, they advised her that she was too young to make such a decision. But in her mind, her chosen profession as an expedition mountaineer and the required months spent traveling should have been added justification for procedure. "I remember being frustrated because the doctors would never ask me what I was passionately interested in. I felt that had they understood, they would have reacted differently, along the lines of 'Oh, well if you want to be a mountaineer, now we understand—so yes, we'll give you a sterilization.'" 
Bradey's decision wasn't widely publicized. She mentioned it just once in her 2015 memoir Going Up Is Easy. When she had the sterilization procedure, most of her inner circle supported her. Many of her friends lived similar lifestyles, also undertaking big expeditions of their own. Comments of "Good on you" were the norm. 
"I wanted to travel the world, be a mountaineer, and have adventures," Bradey recalls. "It was a pretty simple decision at the time."
The topic of motherhood in mountaineering wouldn't ignite the public's attention until 1995, when British climber Alison Hargreaves died on K2 in a violent storm. Hargreaves was one of the best mountaineers of her generation, also summiting Everest without supplemental oxygen and soloing all six of the classic north faces of the Alps in a single season. But rather than being remembered for her skill, she was attacked after her death as irresponsible and selfish for being a mother of two who indulged in such a risky career. 
"When I started mountaineering, I would see men who were fathers pushing themselves and taking risks," Bradey writes in her memoir. "And it seemed to me that their wives and girlfriends back home were in the dark about what was going on. So men got away with what they were doing and it was only when women who were mothers started climbing that the spotlight fell on the subject."
While Bradey's trajectory is unique, the factors behind her decision are well-known to women who are big mountain professionals, including mountaineers, guides, avalanche forecasters, and pro skiers. Weighing whether or not to have children means considering how much time would be sacrificed that would be spent pursuing these endeavors, not to mention the time required to hone skills and achieve necessary physical fitness for these jobs. There are also expectations (both internal and external) of mitigating risk as a mother, which raises concerns of potentially limiting growth as an athlete. Often, it's literally weighing career against family—a weighty decision for any woman, even more so when a profession depends on high-consequence multi-day missions that require top physical fitness.
It's not that Bradey made the decision lightly, and she admits that over the years, her thoughts about having children began to evolve. "You begin to meet young people and you start to think about how having children would be rewarding," she says. "As you get older, you see that parenthood is a compromise." 
"Men got away with what they were doing and it was only when women who were mothers started climbing that the spotlight fell on the subject."
In her early 40s, Bradey began the process to adopt a child. "When I was very young, the concept of adoption came up a lot," she explains. "I'd decided when I was little that if I were to have children, I wanted to adopt." By that time, she had started a career as a physiotherapist and was guiding locally in New Zealand. She finally had the time she thought she needed to devote to a child. 
"I felt blessed in that I didn't go through the agonizing period of making the decision of whether I wanted children based on the pressure to do it before a certain age or to make sacrifices in my climbing," she says. "I was unencumbered with the grief, stress, and complication of such a choice, and instead it became a simple emotion to explore."
But as she came to the last step of the adoption process, she happened to go back to the Himalayas in 2004 to guide a high-altitude expedition. "I realized how much I loved big mountains. I wanted to be back there. So I pulled the pin on adoption," she says. 
On that expedtion, Bradey noted that only one woman on the team had children. "She had enough money to have a permanent full-time nanny who'd become part of the family, and she could afford to call her children on the satellite phone for a half hour every day," Bradey says. "I reckon if I could afford to have a permanent nanny and I could do full-time adventures, I would definitely have had children, and I'd have had no problem being a Himalayan guide."
Since 1988, Bradey has summited Everest three more times, claimed first ascents of Antarctic mountains, and is a sought-after high-altitude guide for missions all over the world. While she views the big-wall climbing she did in her early twenties and summiting Everest without oxygen as some of her finest achievements, she's most proud of her guiding career post-2004. 
"Being a mountain guide at altitude is a big accomplishment," she says. As she wrote in her memoir, "It enlarges my life."
Lead Photo: Guy Hamling