Patagonia Will Not Comment on the Finance Bro Vest
And really, who can blame them?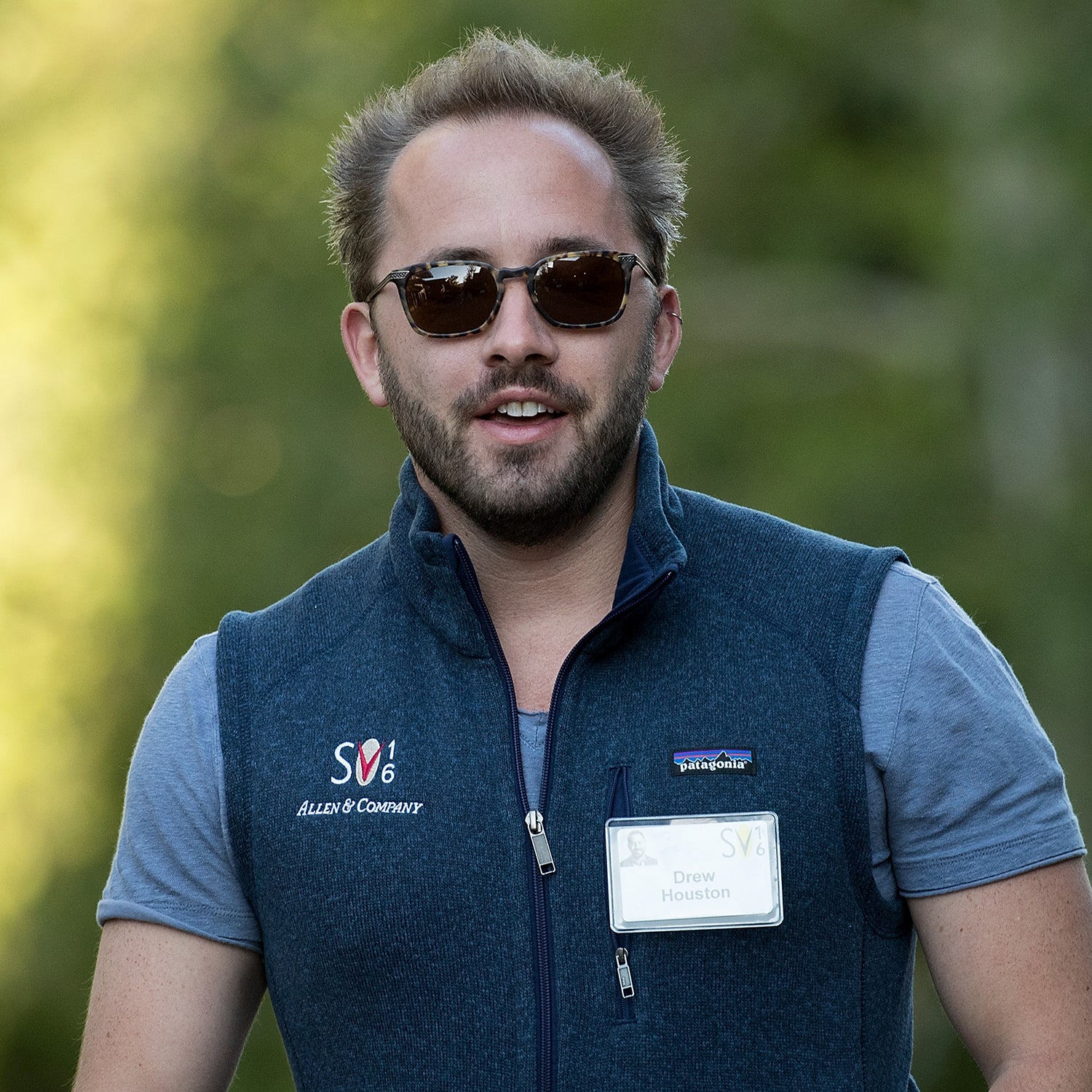 Drew Angerer/Getty(Photo)
Heading out the door? Read this article on the new Outside+ app available now on iOS devices for members! Download the app.
If you followed the story that sent shivers through the finance and tech worlds, then you know that moving forward, environmentally and socially conscious Patagonia only wants to begin new co-branded vest business with firms that share its commitment to One Percent for the Planet or certified B Corporations that play by the same rules it does. As the brand has done in the past, Patagonia is putting its business mores above the bottom line. No longer—I take it, since Patagonia declined to comment—will it do business with capitalists who write $50 checks to the Sierra Club at home but invest $50 million in BP at the office.
Patagonia is moving on. Good on 'em. Eat it, shady elements of the fintech world. Story over, right?
No, actually. Because I can't let this story go. Not the part about Patagonia refusing to share a bivy with bedfellows that sell out the Arctic or look the other way as bureaucrats purge EPA databases of science. (Who wants to eat dehydrated stroganoff and spoon with the likes of them?) That part should be applauded. My beef is with those who would contend that fleece vests are some sort of fashion play that emotes a core outdoorsy style. The New York Times (which once said that snowboarding would save the sport of skiing, so what does it know about this beat) even went so far as to say that fleece vests are "the basic garment of climber culture."
Hold on a second, you fintech casual-friday urbanites and glamorous-if-indoorsy fashion-desk types. I just did an image search for Alex Honnold of Free Solo fame and in not one image is he wearing a goddamn fleece vest. Like every outdoorsy person who dodged the Baby Boom, the dude favors T-shirts—well one T-shirt apparently, plus midweights and puffies. The fact is, fleece vests haven't been a legit outdoor look since 1998.
I know the date because it was imprinted on my brain in the winter of 1998–99, when I was running retail operations at Jay Peak ski area up in Vermont's Northeast Kingdom. One day the crew in the rental shop was burning time talking about who they would and wouldn't date, and a young woman said she wouldn't date me because I tucked my shirt into my pants. I was already married, but on account of human nature, I was taken aback. Looking down at my outfit, my shirt was indeed tucked into my pants. And over the shirt I was wearing a fleece vest. The same kind I'd been wearing since the early nineties when every skier suddenly had one and every company handed them out as swag. That was the moment I realized mountain-town casualwear had left the fleece vest behind. The next day, I did something so out of character for me, that I remember it to this day. I changed my look. By untucking my shirt and ditching the fleece vest, I was keeping myself current as we prepared for a new millennium.
Not everyone made the transition. I once watched as a bunch of editors gave a writer friend of mine a makeover from wearing a fleece vest over a tucked shirt. That was in 2004. Now when I see a guy in a mountain town wearing a fleece vest, two questions come to mind. Was he once a bro who never kept up with the times? Or is he a traveling salesman for Purdue Pharmaceutical pushing oxycontin at the local walk-in clinic?
Today the only vests I own are breathable puffy units (not fleece) that I wear on shoulder-season bike rides, while skate-skiing in cold temperatures, and as a core layering piece on the ski hill. To be clear, I wear them under shells. And I would never wear them casually. I'd be ashamed to.
So, the answer is no, Wall Street and Silicon Valley, a fleece vest over an oxford doesn't say you're outdoorsy. And I doubt that even The New York Times would say it's a good look. Please cease wearing them. I don't care that you're appropriating what was once outdoor culture. My only gripe is that by misappropriating outdoor culture you're giving the impression that we of the outdoors still dress like it's the nineties. My seventy-something parents wear fleece vests for cool-weather pole-walking excursions. They live in Florida. The rest of us don't.
I also have to ask, what's wrong with a nice suit? I haven't owned one in 20 years, but they're authentic to your culture and they look a lot sharper than whatever it is you're trying for with the power vest. Own it.
And when you're ready to divest yourself from soulless capitalism and build portfolios around companies that support conservation, sustainability, and the fight against climate change, maybe think about buying a T-shirt (one T-shirt) and making do with less. As Patagonia's founder Yvon Chouinard famously said: "The more you know, the less you need." And you don't need a power vest.
Lead Photo: Drew Angerer/Getty
Trending on Outside Online