Search and Rescue
Is Search and Rescue a Public Service? Not Exactly.
When you're stuck in the backcountry and need help, several states could bill you for the trouble of saving your life. It's worth knowing where you might be held liable.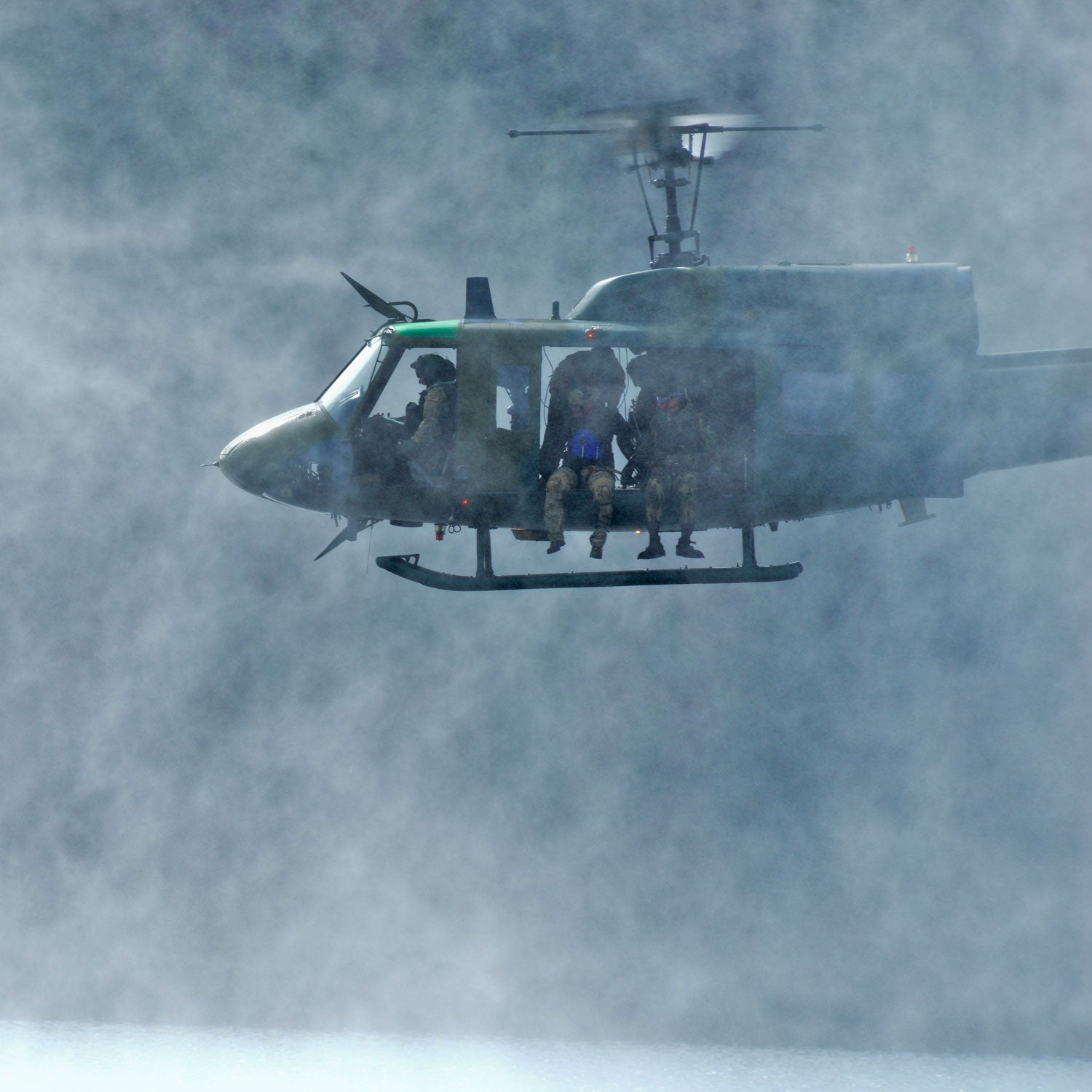 Heading out the door? Read this article on the new Outside+ app available now on iOS devices for members! Download the app.
In 2012, 59-year-old Ed Bacon attempted a solo hike through New Hampshire's White Mountains. While in the backcountry, on a windy, rain-drenched day, he tried to jump onto a rocky ledge, dislocated his artificial hip and found himself incapacitated in the wilderness. He was stuck, so he did what you're supposed to do: he called for help.
The New Hampshire Fish and Game Department, which runs search and rescue in the state, mobilized fast. It sent 50 people, mostly volunteers, to his aid. After a nighttime operation in rough weather, they delivered him to safety. He was unharmed, save for an injured hip and a bad scare.
That's where you might expect the story to end, but not in Bacon's case. Shortly after his ordeal, he received a bill for more than $9,300. The state said he owed big money for the mission that saved him.
Under a 2008 revision to New Hampshire law, any person who acts "negligently in requiring a search and rescue response" is liable to pay for it. The state deemed Bacon negligent because he went into the woods despite a history of hip problems and a high likelihood of bad weather. Bacon fought the department's decision all the way to the state Supreme Court, which ruled against him in April. 
New Hampshire is not the only state where hikers, climbers, and other outdoor enthusiasts can be hit with hefty bills for search and rescue (SAR) services that save their lives. At least six other states have controversial laws that enable officials to recover SAR costs. Some of those laws are broad, and just about anybody can be forced to pay. Others are narrow, and you've got to do something reckless to get a bill. In any case, many SAR providers across the U.S. believe the prospect of forcing individuals to pay out of pocket for help in times of crisis further threatens the lives of the people in danger.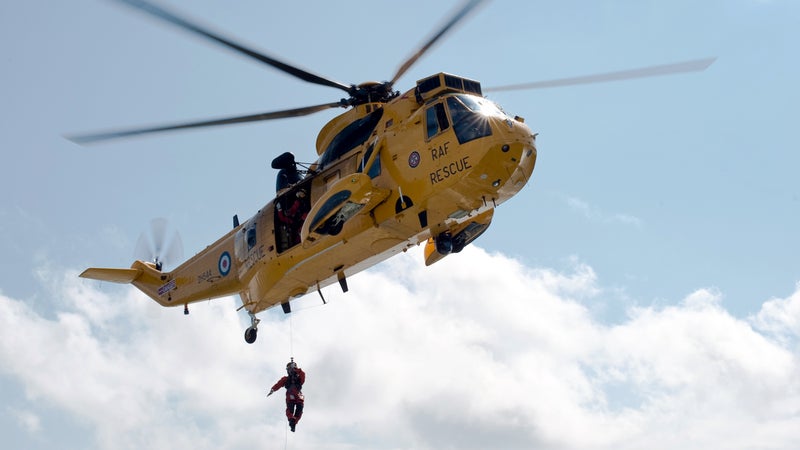 "When you have to make a decision in an emergency you don't want to be hamstrung with economics," says Ken Phillips, chief of search and rescue for the National Park Service. "You want to make the right decisions for the right reasons."  
Despite the opposition, cost recovery remains on the books in states scattered across the country. (Federal agencies don't generally charge for SAR.) Implicit in these policies is the message that public services like search and rescue are a financial transaction, and that risk-taking in the wilderness is only for those with backwoods savvy or a big bank account. If public lands are places to seek adventure and push oneself to new limits, laws like these could discourage the inexperienced, the young, and people without resources from venturing out. Search and rescue is a pure public service in most places, but veteran thrill seekers and greenhorn explorers alike ought to know where liability is lurking.
In addition to New Hampshire, Maine, Hawai'i, and Oregon have wide discretion to bill wayward adventurers for SAR. The idea is to discourage reckless adventuring, and the circumstances that led to each state passing financial recovery laws are pretty similar—people were acting recklessly and lawmakers were tired of footing the bill. But some states are more lenient than others when it comes to enforcement. Oregon and Hawai'i, for example, each perform several hundred rescues per year and have never pursued claims against a person rescued. SAR coordinators in those states interviewed for this article say they are morally opposed to charging people who receive help because it could dissuade victims from seeking aid in the future. For its part, Maine has charged only five people since its law was put on the books in 1997. (SAR coordinator Kevin Adams isn't sure how much money the state has recouped.)
Other states can charge for search and rescue under limited conditions. Colorado and Vermont can bill people who travel out of bounds at ski areas, and Idaho can charge hikers who venture into areas closed to the public. Sheriffs in California, meanwhile, can charge an individual's county of residence for a mission that costs more than $100.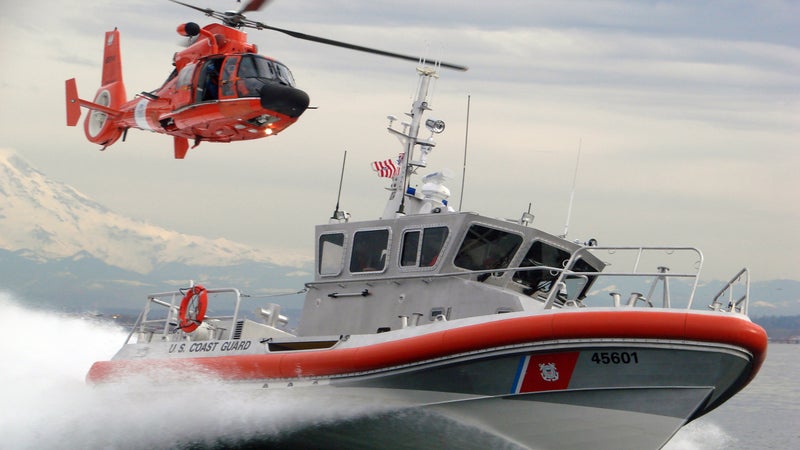 ​
Even some counties around the country have adopted compensation laws. These are places that draw tons of visitors and have small tax bases to cover the costs of rescues. Two Utah counties, Wayne and Grand, consistently charge for SAR. In Grand County, home to Moab, Arches National Park, Canyonlands National Park, and a lot more public land, the local SAR team claims to be the busiest in Utah, with around 100 cases a year. For a county of approximately 9,500 tax-paying residents, that's a big financial burden. County SAR commander Jim Webster says his team spends about $200,000 a year. "We had to start charging because it was so expensive to conduct these operations in our county," he says, noting that most people who need rescuing are not locals and that county residents don't get billed. Last year, the county billed for 37 out of 111 total missions and pulled in more than $15,000 in cost recovery fees.
New Hampshire is by far the most likely state to bill—it has collected fees from more than 60 SAR missions since 2008, for a total of $70,000—but there is a silver lining emerging. Recently (and mercifully) New Hampshire implemented a rescue coverage program called the $25 Hike Safe Card. (Several states have adopted similar "card" programs. More on that below.) People who buy the card will not have to pay for SAR costs, even if they act negligently. For many SAR providers, however, rescue benefits and other sorts of pseudo-insurance don't cut it. Search and rescue, they say, ought to be free. 
"We oppose charging for one predominate reason," says Howard Paul, a 30-year search and rescue veteran and a NASAR spokesman. "We know that when people have a perception that they will be billed for rescue, they may delay calling for help, they may choose not to call for help or they may refuse help when it arrives."
Paul points to a list the Colorado Search and Rescue Board put together of 15 real-life cases in which people have refused or delayed asking for search and rescue assistance because they were afraid of being billed. 
New Hampshire officials, for their part, say billing people hasn't resulted in negative outcomes like delayed calls for help. "We haven't seen it happen yet," says James Goss, the New Hampshire Fish and Game Department's SAR team leader. "In fact, our calls continue to climb."
SAR card programs
"Card" programs exist and are popping up around the country to spare hikers the same fate as Ed Bacon. The way they work is simple: You and your travel companions pay into them and, in exchange, you're alleviated from the dread of paying out of pocket for a rescue operation, should you need it. They're not insurance plans exactly—more like communally supported funds designed to offset the cost of SAR missions and protect the pocketbooks of people who need rescuing. While you're planning your summer adventures, here are a few programs to keep in mind: 
Colorado's CORSAR card costs only $3 per year per person, and you can buy it at more than 300 retailers around the state. The card doesn't explicitly prevent you from paying for SAR or indemnify you against claims from the state, but Colorado isn't inclined to charge people for rescues. Rather, the program is a way for people venturing outdoors in the state to help contribute to that status quo. Despite the nominal fee, the state fund has paid out more than $6 million to county SAR coordinators since its inception in 2002, according to a recent article from Sky-Hi Daily News.
In March, Utah moved to join the bandwagon as well. Its brand-new Search and Rescue Assistance Card program is set to take effect in July.
At the national level, too, there's a solid option. The century-old American Alpine Club offers its members a domestic rescue benefit that reimburses them up to $5,000 in the event that they are charged for SAR or similar services.
Lead Photo: US Air Force/Flickr