Indefinitely Wild
Truck Bros, Vandalism, and the Great Internet Mob
When a 4x4 influencer vandalized the state's magnificent desert landscape, it was really just the start of the problem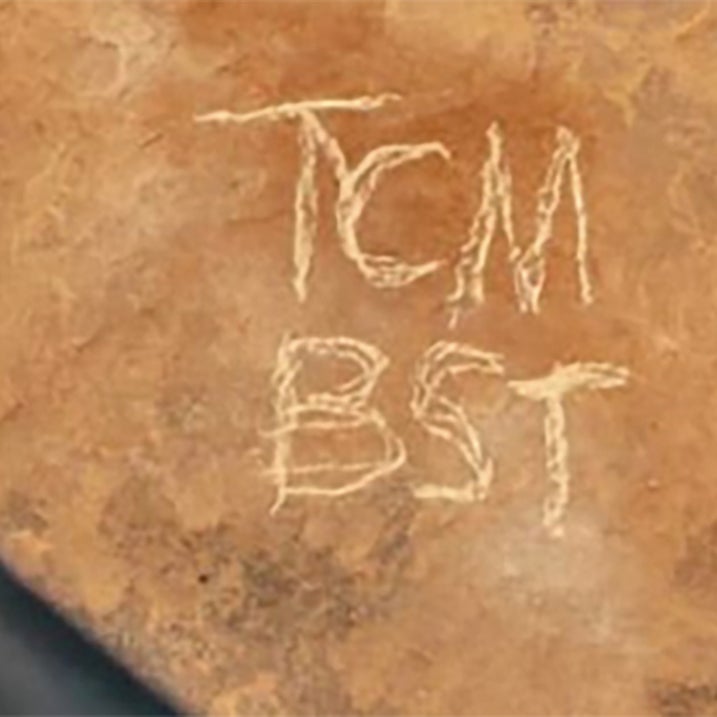 Heading out the door? Read this article on the new Outside+ app available now on iOS devices for members! Download the app.
Over the weekend, chaos descended on Instagram's flourishing community of Toyota Tacoma bros. First, the owners of the popular TacomaBeast account posted a video of their "TCMBST" hashtag scrawled on a rock in Utah. That caused almost immediate uproar, allegedly resulted in death threats, and then attention from local media outlets. The entire disaster is a textbook lesson in how not to behave on the Internet. 
The first problem is obviously the vandalism. Utah's deserts are unique and fragile environments in which damage like this could last for centuries. While one small hashtag scratched on rock may not seem like a huge deal, if a bunch of people follow suit with similar acts of degradation, then we have a serious threat. 
The next problem is the general behavior of people on the Internet. Separated by screens, we're all guilty of not treating other people like, well, people, when we interact over social media or through other online channels. In this case, there was an eruption across the Tacoma bro universe on Instagram, a massive thread on TacomaWorld totaling over 60 pages, and apparently a whole lot of very bad behavior from pretty much everyone involved. Rather than treat this as an opportunity to reach out to a member of their community who was apparently ignorant of Leave No Trace principles, then make it a learning opportunity, the conversation instead devolved into threats. 
This resulted in problems for brands that were apparently sponsoring the photoshoot that resulted the vandalism, forcing them to publicly disavow the group's actions. 
"If you want to get trails closed, this is how you do it," says Graeme MacPherson, one of the co-founders of Go Fast Campers. He watched the sordid affair unfold and is concerned about the impact it will have on the fragile image of the off-road enthusiast community. 
Off-roading is a largely responsible activity that's enjoyed by millions of Americans. Just like hiking or mountain-biking, it's a way participants choose to visit and interact with nature. Many passionate members of the community have organized groups that clean up and maintain trails, work to inform other off-roaders about responsible best practices, and otherwise help protect and preserve the places they like to visit. More people enjoying the outdoors equals more people who will vote to protect it. All this was the topic of an article I wrote last year. 
But that's not the image most people have of the off-roading community. People see big, lifted trucks getting abysmal fuel economy while driving through beautiful landscapes, and they think we're bad guys. "Reporting this to news media is going to do more damage than that was caused by the original vandalism," says MacPherson. He explains that much of the controversy that resulted was due to concern that popular trails around Moab, Utah, could be closed to off-roading, but its the negative attention the off-road community is drawing that could actually cause that to happen. 
Rather than devolving into threats and doxxing and media attention, wouldn't all this have gone better if members of the off-road community had simply treated this as an opportunity to educate TacomaBeast about Leave No Trace principles, then encouraged them to organize a trash cleanup event or something similar in order to make amends? If nothing else, maybe this can teach us all a lesson about what it means to actually be part of a community, online or off.