Yosemite Chief Resigns Amid Sexual-Misconduct Claims in Park
The reports of sexual harassment among NPS employees continue, with new revelations about Yosemite and Yellowstone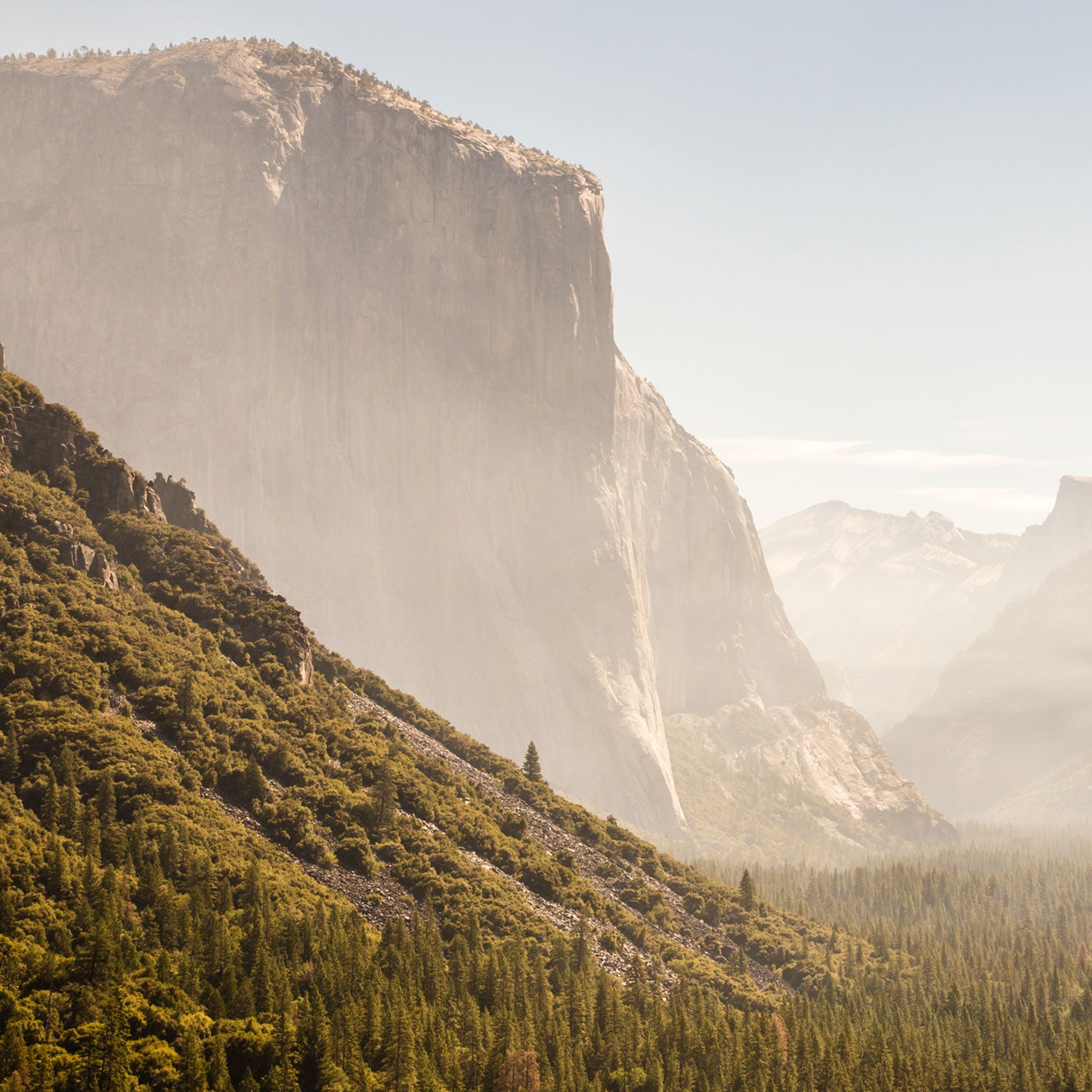 Calvin Kan/Unsplash(Photo)
Heading out the door? Read this article on the new Outside+ app available now on iOS devices for members! Download the app.
On Wednesday, Yosemite Superintendent Don Neubacher announced that he's stepping down from his post, effective immediately. His resignation comes after the federal government launched an investigation into sexual-misconduct allegations from female park employees at Yosemite and other parks across the country. 
"I regret leaving at this time, but want to do what's best for Yosemite National Park," Neubacher wrote in the statement to Laura Joss, the National Park Service Pacific West regional director, and his staff. "It is an iconic area that is world renowned and deserves special attention."
Neubacher agreed to resign "in order to preserve the integrity of the ongoing investigation into allegations of a hostile work environment at Yosemite," Pacific West regional spokesman Andrew Munoz wrote in an email to Outside. Neubacher was offered a position as senior advisor to NPS Deputy Director Michael Reynolds, but has opted to retire on October 31 instead. His 37-year career included stints at the Presidio of San Francisco, Point Reyes National Seashore, Glacier Bay National Park, and Yosemite.
In his statement, Neubacher said his staff had done "incredible work" over the past six years, referencing the approval of the Wild and Scenic River Plans for the Merced and Tuolumne rivers and the Mariposa Grove restoration project. NPS has hired Linda Mazzu, Yosemite's Chief, Division of Resource Management and Science, as the interim acting superintendent at Yosemite. Woody Smeck, superintendent of Sequoia and Kings Canyon national parks, will become acting superintendent at Yosemite starting October 16.
The shakeup comes one week after an Oversight and Government Reform committee hearing where lawmakers grilled park service officials about similar sexual-harassment allegations that have been made this year at other parks. Munoz says the Park Service is taking a "comprehensive approach to address and prevent sexual harassment and hostile work environments."
At the hearing, a full-time staffer at Yellowstone submitted a damning statement outlining a pattern of sexual harassment against female federal workers at the park, saying he has come to expect "non-accountability" and "failure" on the part of park administrators to impose consequences for misconduct. In his statement, engineering-equipment operator Robert Hester told the committee he witnessed a "men's only club" in which, among other indiscretions, a female employee "was kept drunk by our supervisor" while they were involved in a relationship. According to his statement, the woman was later fired.
"From the date I started to work at the park, I was shocked and amazed at what I saw and heard in regard to the talk and acceptance of sexual exploitation of female workers," Hester wrote.
On Tuesday, the Interior Department's Office of Inspector General sent investigators to Yellowstone to check Hester's claims. That probe comes months after similar allegations of rampant sexual misconduct at Grand Canyon and Yosemite national parks. In both cases, women were reportedly propositioned for sex and retaliated against when they reported incidents to supervisors.
Lead Photo: Calvin Kan/Unsplash