What You Think About Gear Makers Getting Political
When Patagonia, REI, and the North Face stood up to Trump's national-monument shrinkage, did they earn more goodwill than they lost? We reviewed social comments to hear what you had to say.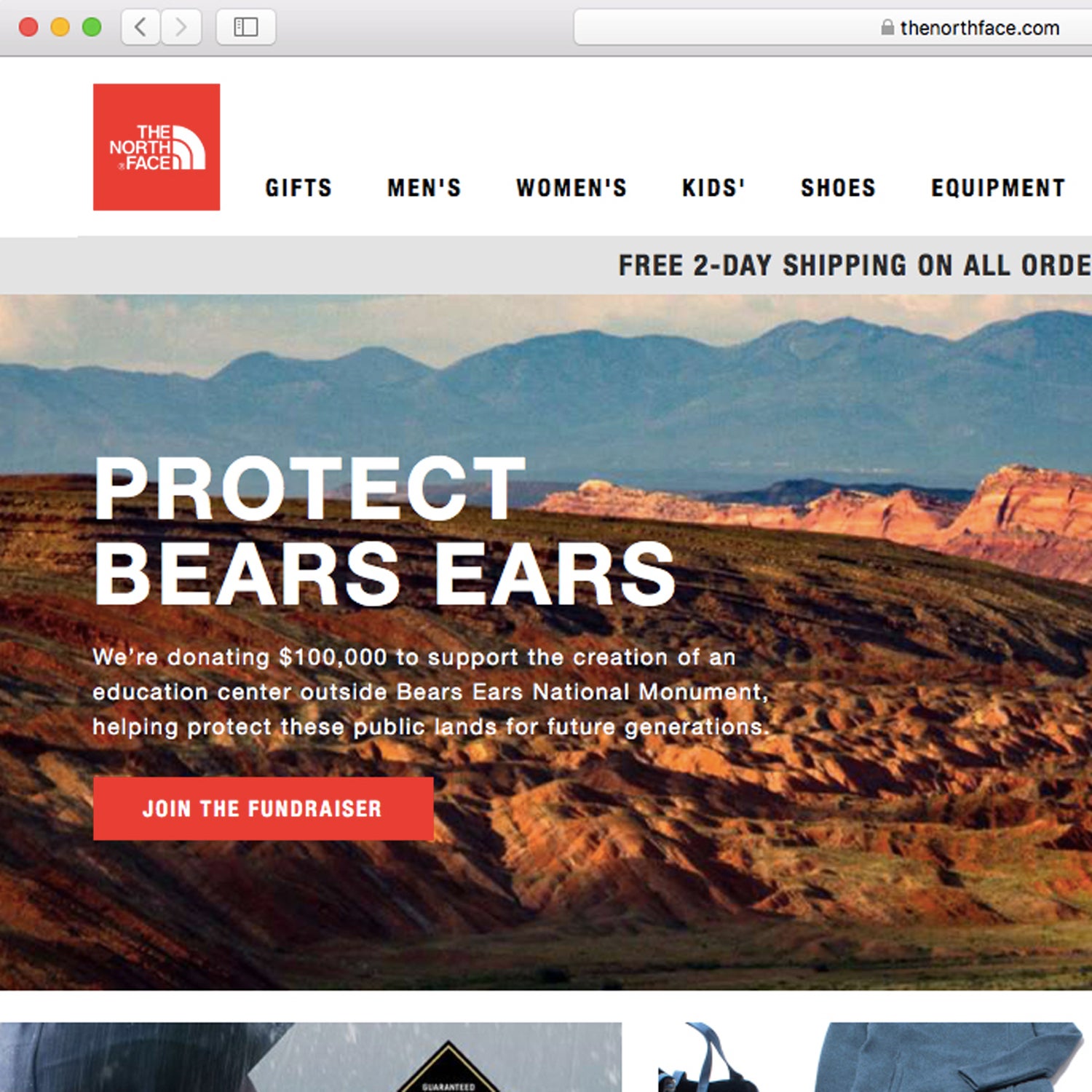 Heading out the door? Read this article on the new Outside+ app available now on iOS devices for members! Download the app.
On Monday, in response to the dismantling of Utah's Bears Ears and Grand-Staircase Escalante national monuments, Patagonia blacked out its homepage with the message "The President stole your land." REI and the North Face posted similar messages on their sites that day, directing readers to organizations that advocate for maintaining the land's protected status.   
"Will taking such a clear political stand in this era of hyper-divisive politics cost the brands a few sales? Almost certainly. But clearly, they believe that what they're fighting for is worth a little sacrifice," wrote Outside contributing editor Wes Siler in his story about the retailers' responses.  
Judging by the social comments in response to Wes's story, lots of you support the brands' message in support of public land. But many others think Patagonia, REI, and the North Face overstepped their bounds as gear makers.
Here's a sampling of what you had to say on Facebook: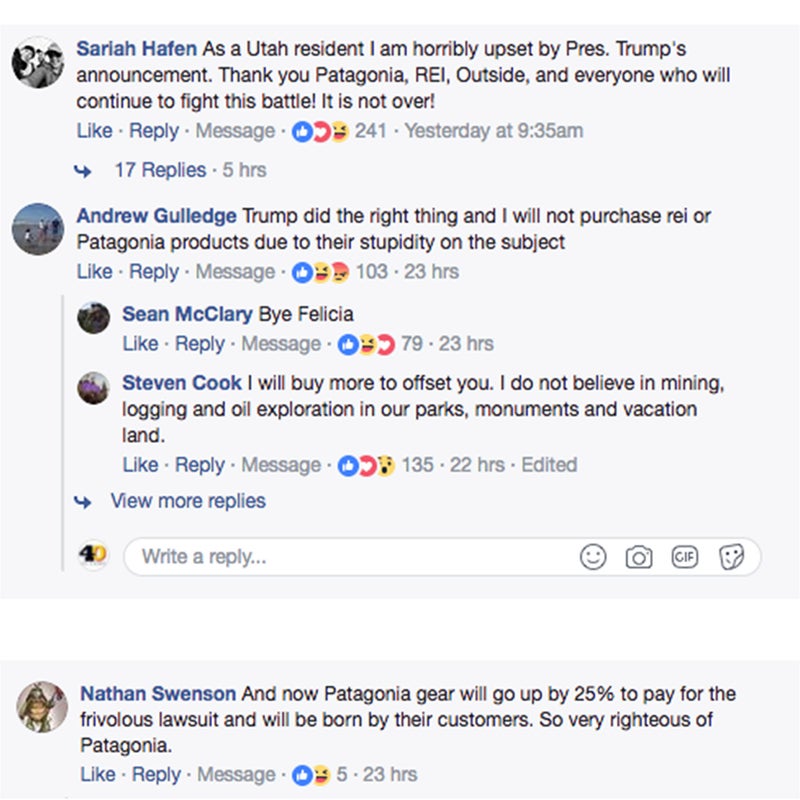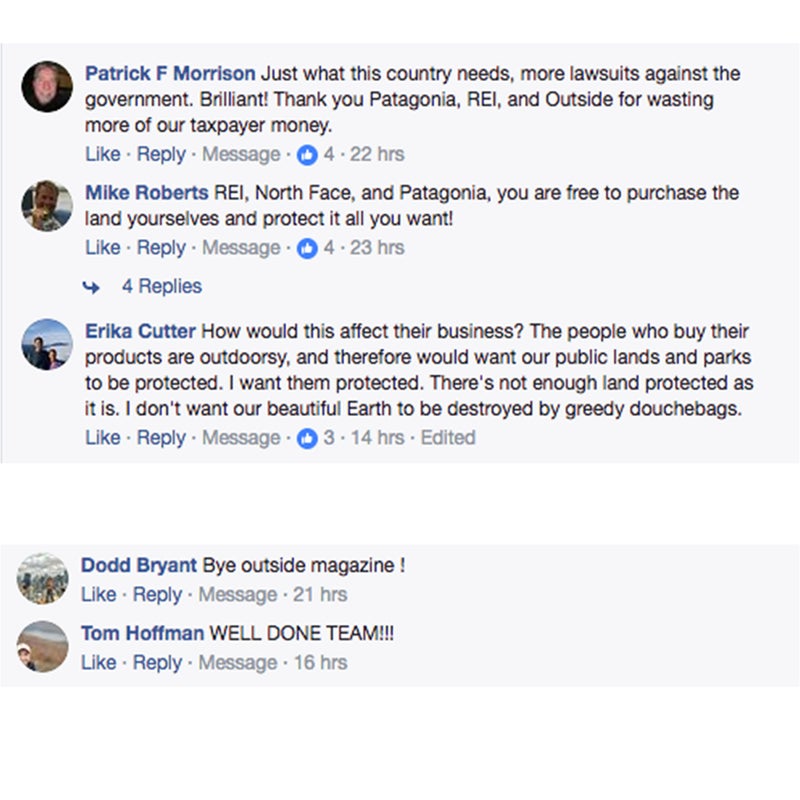 Here's how you responded to this this tweet on the same topic: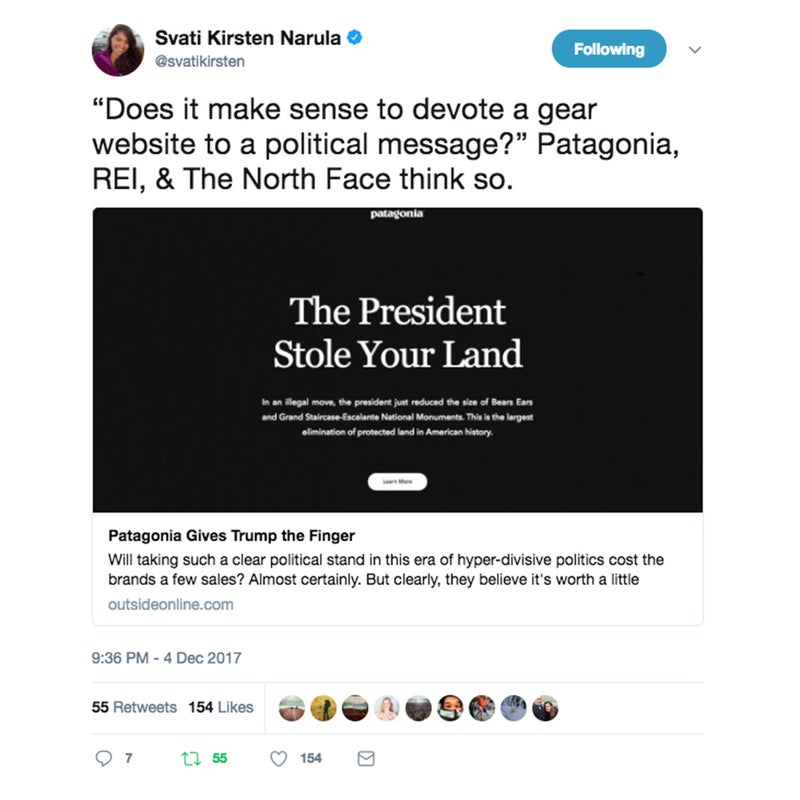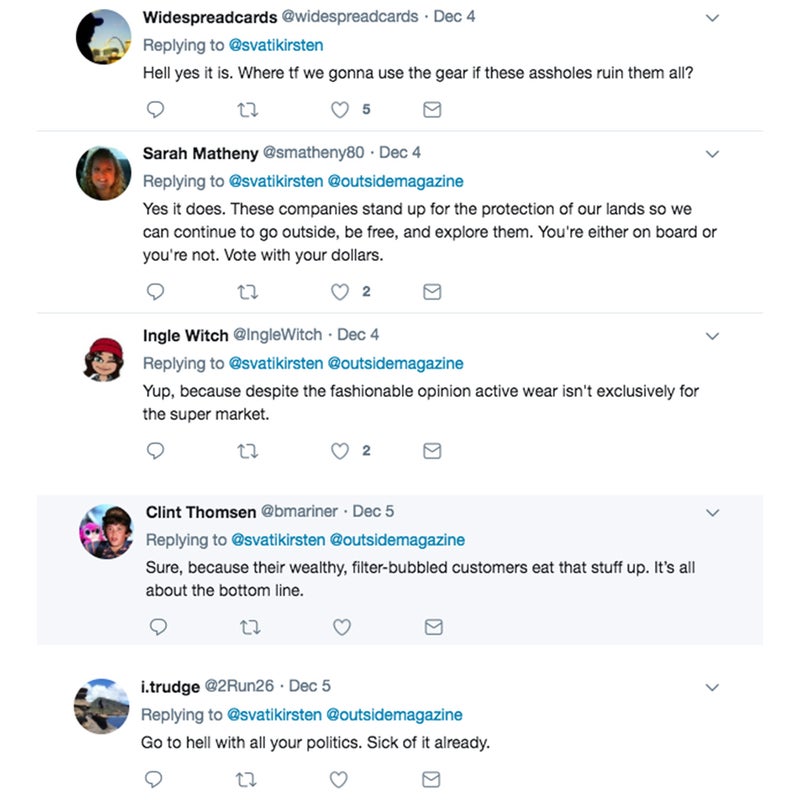 On Tuesday, we published another story about Patagonia's political advocacy, and whether brands can turn powerful marketing into actual policy. "The outdoor industry has until now proved effective at praising itself and raising money for feel-good causes. Whether it can organize its economic muscle into something more consequential remains to be seen," wrote Abe Streep, who's covered Patagonia extensively for Outside.
"Being woke and winning are different matters," wrote Abe, noting that Patagonia's splashy homepage message this week "was widely circulated, yet its 'Take Action' button did little more than allow visitors to fire off an indignant tweet."
Abe posted this article in the Outside Public Lands Forum (which has gained nearly 500 new members this week), provoking another round of reader comments, most of which commended the idea of the outdoor industry trying to boost its political might. (Lots of you also asked about Outside's public-lands stance; we're working on a longer response for that this week. In short, we agree with our writers Abe and Christopher Solomon—it's a topic that we plan to keep covering with rigor and intention.)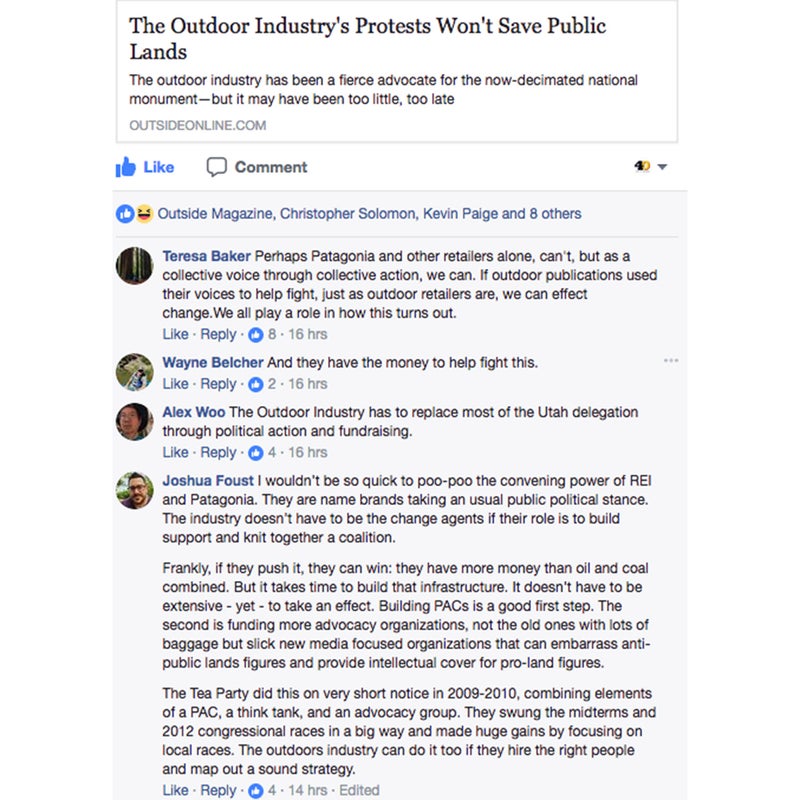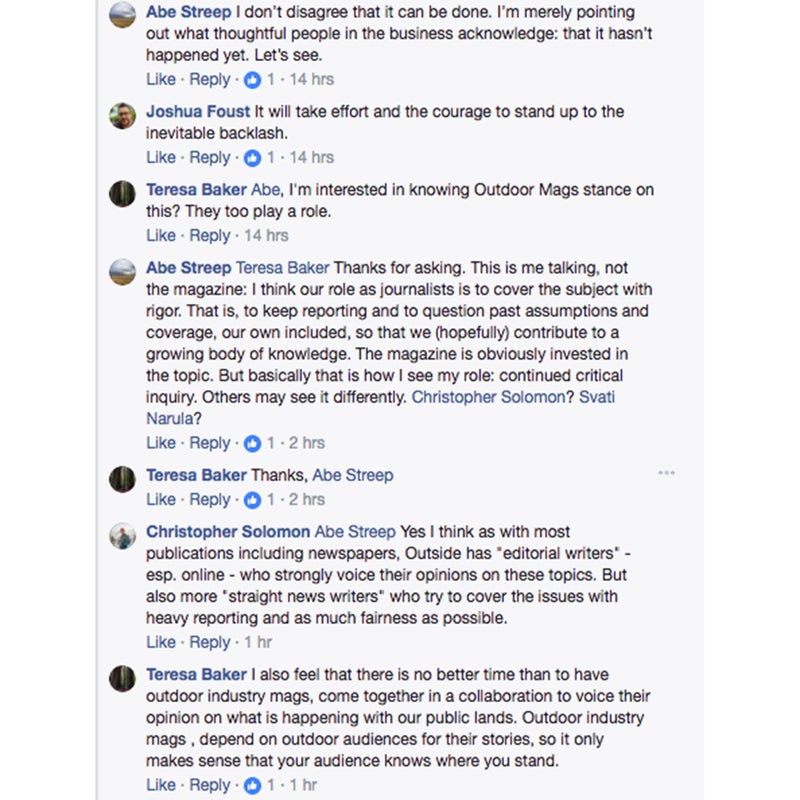 Trending on Outside Online