6 Ways to Upgrade Your Picnic
The way we see it, a picnic is basically speed camping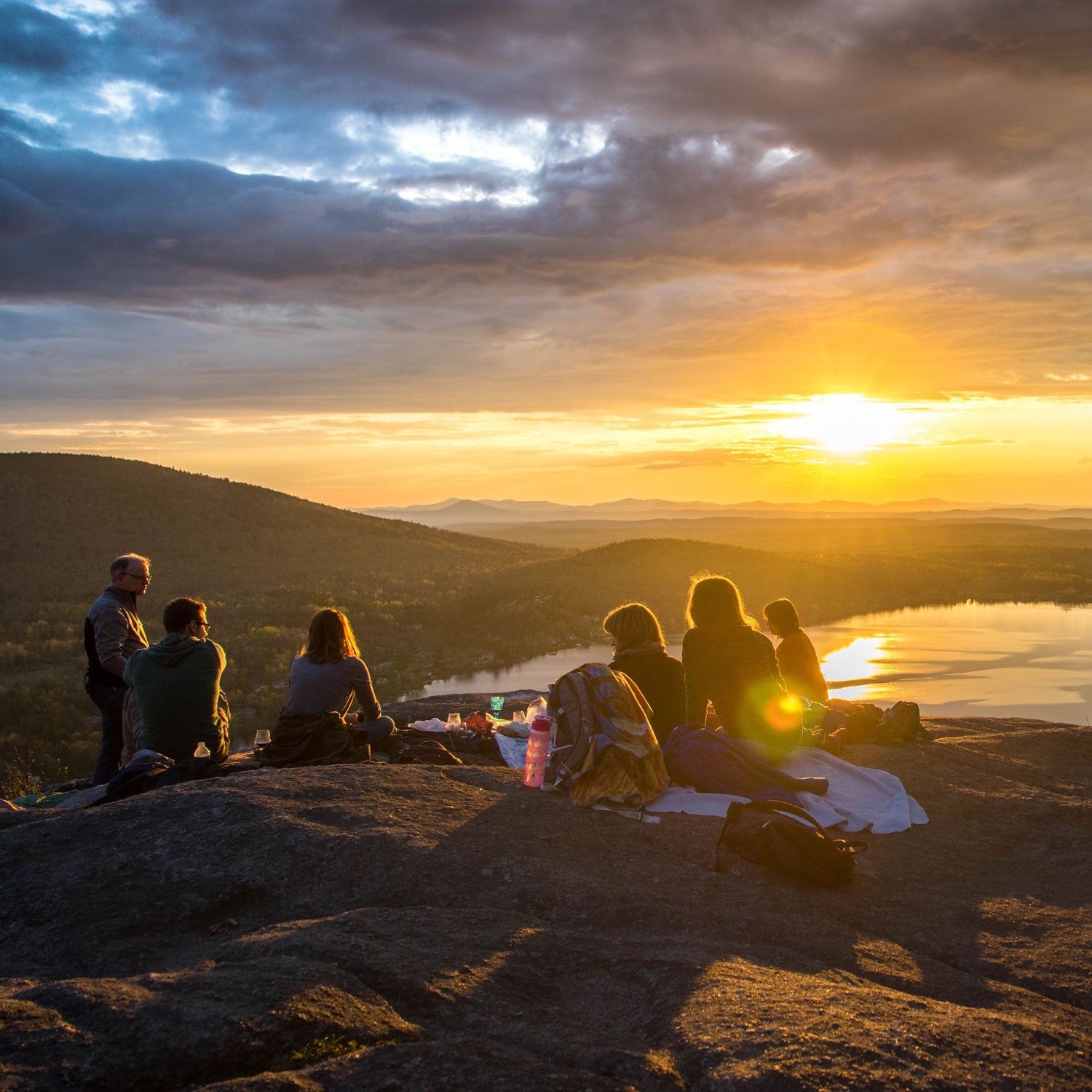 Heading out the door? Read this article on the new Outside+ app available now on iOS devices for members! Download the app.
Wicker baskets, checkered blankets, maybe a couple with matching sweaters tied around their shoulders—the humble picnic is easy to underestimate. But the way we see it, a picnic is basically speed camping. You're enjoying a civilized meal in the middle of the wilderness (or a city park), then heading back to work. Think of it as a micro-adventure; a way to recharge in the middle of the day, not unlike a lunch-time road ride—and here are six items to help you do it better. 
The Blanket: Nemo Victory ($79.95)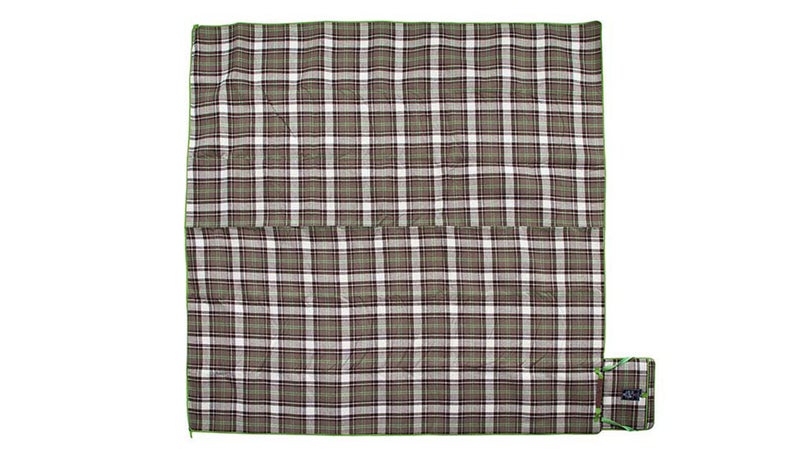 It looks like a heritage piece handed down from your grandfather, but Nemo's Victory blanket is full of thoughtful contemporary touches, like a waterproof backing that wipes clean, and integrated straps that allow you to roll the blanket for easy carrying. You can stake down the corners, and there's even a pocket to hold your keys (or phone, or flask). Choose from two sizes: two person or four person.  
---
The Basket: Evrgrn Coldcase Cooler ($54.50)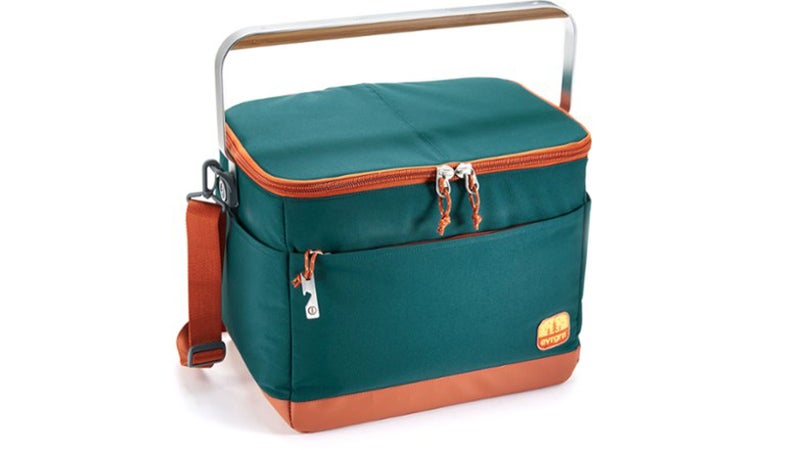 Forget your grandma's wicker basket. This retro cooler has that classic picnic aesthetic without making you look like a ravenous cartoon bear. It's big enough for a 12 pack and all the cucumber sandwiches and grapes you can manage, and we dig the bamboo handle and side stash pockets.
---
The Knife: Primus Campfire Cutting Set ($69.95)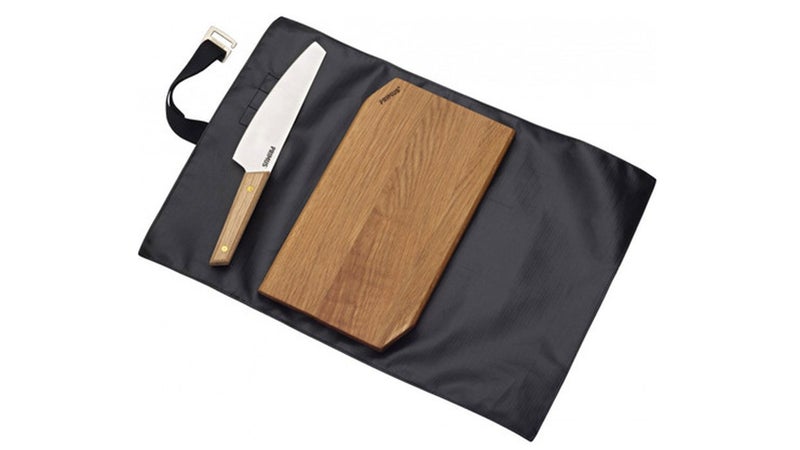 You could slice lemons for your picnic cocktails with your pocket knife, but why not use the right tool for the job: like this 15cm stainless steel chef knife with a slightly bendable blade. I'm not sure if it will cut through aluminum cans like the Ginsu Knives from the '70s, but it'll do a number on cheese and salami, particularly when paired with the oak cutting board. And it all rolls up in a handy carrying case. 
---
The Table: Snow Peak Single Action Low Table 9 ($139)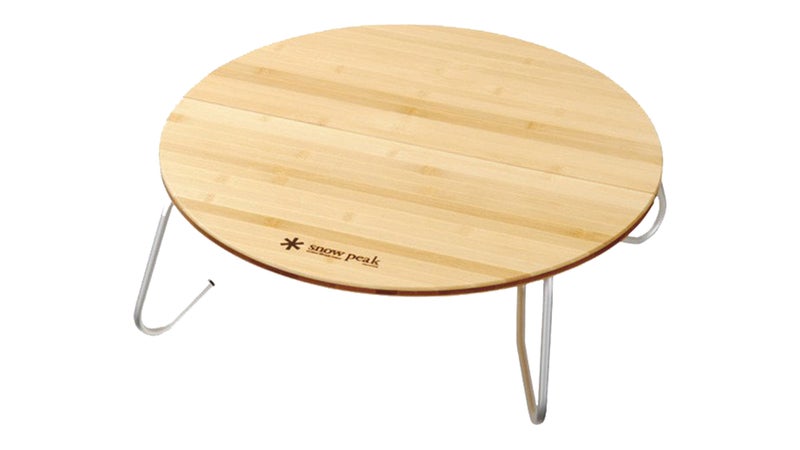 Do you need a table for a picnic? Absolutely not. But this Japanese-inspired bamboo table sits eight inches off the ground, giving your standard picnic an elegant vibe. Plus, eating on the ground sucks. A larger version is also available for bigger groups. 
---
The Plates: Light My Fire MealKit 2.0 (from $30)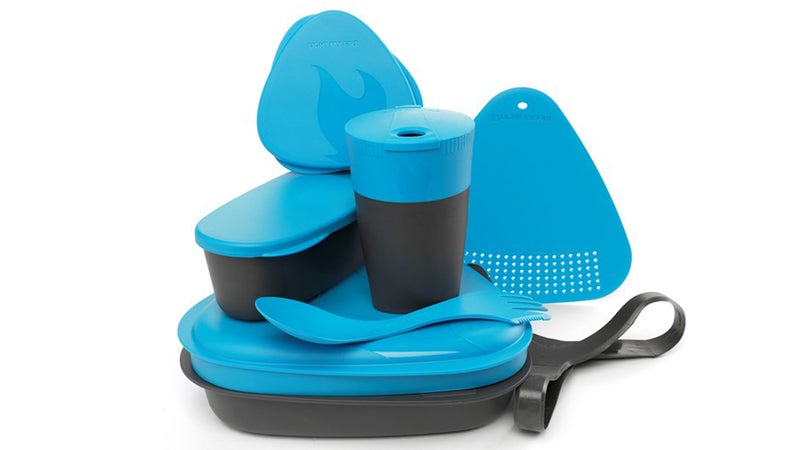 Part Tupperware, part dinnerware, the MealKit 2.0 combines storage and serving with its system of plates, bowls, cups and lids, making it easy to prep the meal at home and store it in a cooler on the way to the perfect picnic spot. They're a lot lighter than many other picnic dinnerware options, and fairly reasonable to boot. 
---
The Booze: GrowlerWerks UKeg 64 (from $139)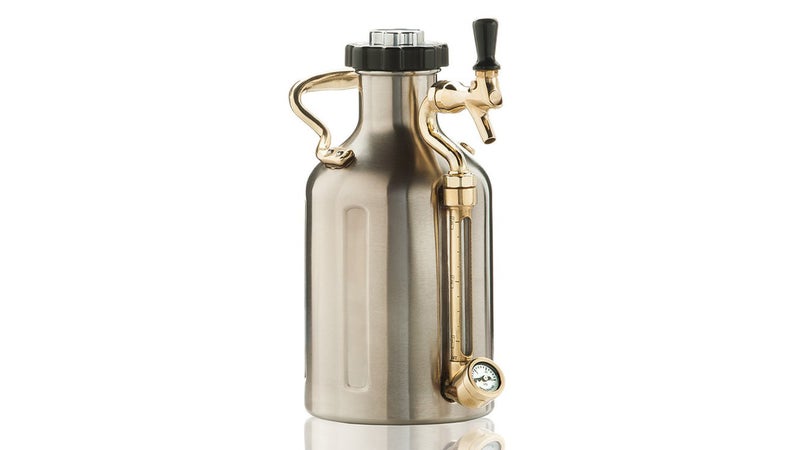 There are a dozen different growlers out there that can keep your beer cold for half a day. But how many of them have their own tap and CO2 system? The half-gallon UKeg is double-wall insulated stainless steel to keep your beer cold, and uses CO2 cartridges and a pressure gauge to regulate the carbonation. It's less a growler, more of a personal beer tap. 
Lead Photo: Arthur Poulin/Unsplash