'Alaska Proof' and the Unattainable Dream of Successful Booze TV
A few Alaskan outdoorsmen (and women) are trying to make distilling sexy enough for prime time. Have they figured out where everyone else has failed?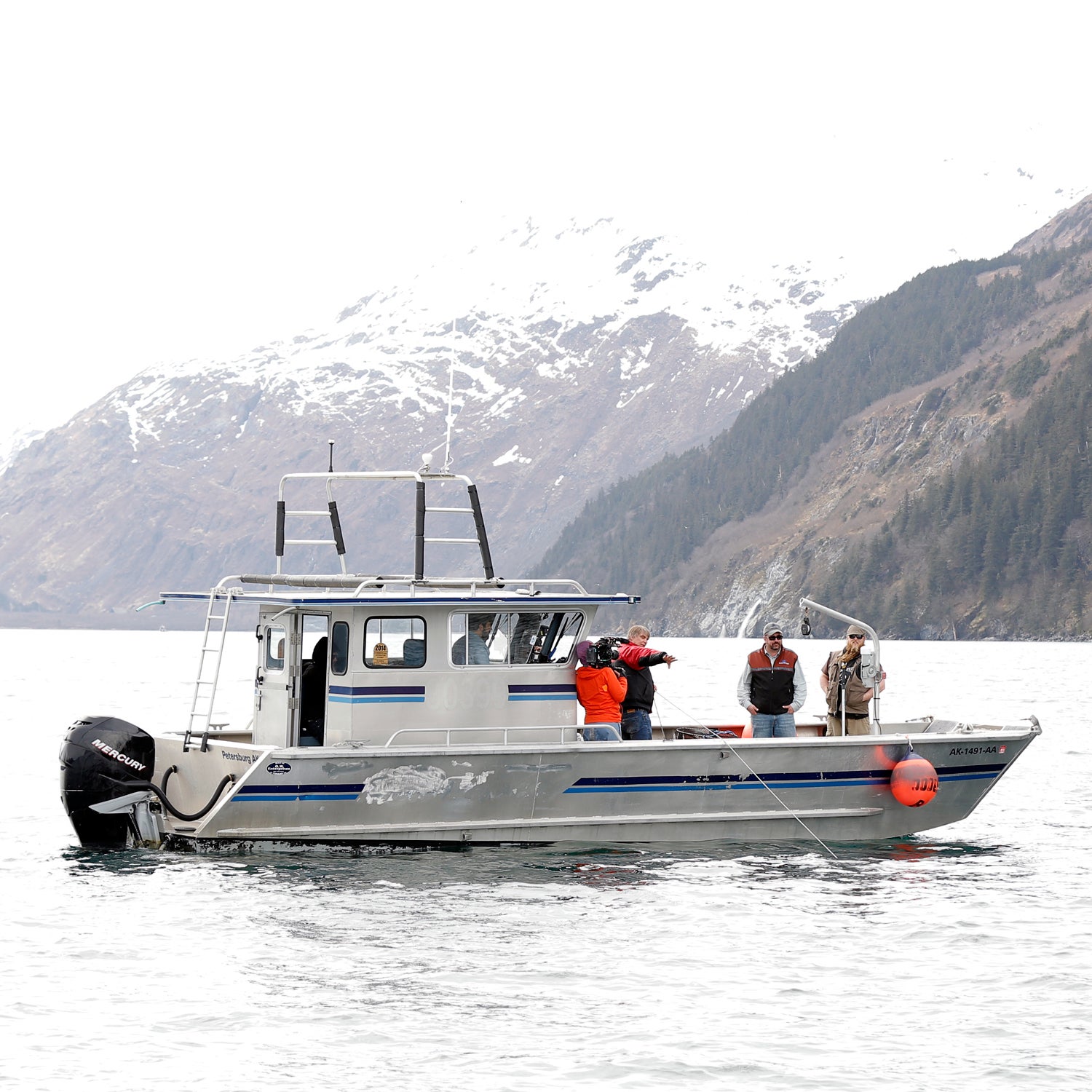 Heading out the door? Read this article on the new Outside+ app available now on iOS devices for members! Download the app.
In the yawning heap of lost hours that is modern reality TV, there is one industry that's rarely acknowledged: the craft beer and spirits scene. 
Considering that alcohol fuels a good deal of reality TV drama (and qualifies as entertainment for many people in real life), that's surprising. As longtime industry veteran Vinnie Potestivo explains it: "Ultimately, TV programmers see alcohol as an option between red or white, clear or dark, and hot or cold," meaning they think the nuance doesn't translate. "They feel it's not visual enough for television and that's where alcohol, as a reality TV category, falls short." 
Potestivo is the founder of VPE Entertainment and has worked on successful shows like The Real Housewives of New Jersey. But none of the booze shows he's pitched have been picked up. The last alcohol-based show to even make it onto the air was 2010's Brew Masters, featuring Dogfish Head Brewery, and it only lasted one month. 
Now, Animal Planet thinks it's found the missing ingredient for making booze work on TV, and it's almost too predictable: Alaska. The network's newest show, Alaska Proof, follows the adventures of Toby Foster, founder and CEO of Alaska Distillery, and his crew of outdoorsy employees as they turn Alaska's native ingredients into bottled-and-sold commodities. These guys aren't just making vodka, they're making smoked salmon vodka with fish they caught themselves. And they're doing it against the stunning backdrop of America's last real frontier. 
"It's like a mad science experiment each week to figure out how to use the ingredients: Should we boil it? Grate it? It's oddly satisfying to watch."
The starring character of Alaska Proof really is the landscape. Each episode includes some sort of wanderlust-inducing charge into the great white wilderness as the characters gather wild Alaskan chaga (a rare mushroom), fireweed, glacier ice, or any other number of only-in-Alaska ingredients.
"I've got some really cool stuff to work with here," says Foster, a former bush pilot who traded wings for a still after surviving a plane crash. "I was the first to make smoked salmon-flavored vodka, and the last one too. No one else has been brave—or stupid—enough," he jokes. 
It took Foster two years and 47 tries to get his smoked salmon vodka right. And the tinkering process is what drives the show. "It's kind of like a build show. It's like a mad science experiment each week to figure out how to use the ingredients: Should we boil it? Grate it? It's oddly satisfying to watch," says Keith Hoffman, the show's executive producer. Hoffman was nervous at first about the fact it was a booze show, but he signed on once he met the characters, whom he describes as "a little kooky."
If there's one thing American TV viewers currently want (at least, according to nearly every single TV producer), it's kooky characters that live in remote places—preferably the swamps of the south or the frozen tundra of the north. If we haven't hit peak Alaska-reality-TV yet, we're probably close. Scott Lindquist, the master distiller for Alaska Distillery, says he even got blowback from friends weary of the on-the-fringes frontiersmen trope that permeates shows about the state.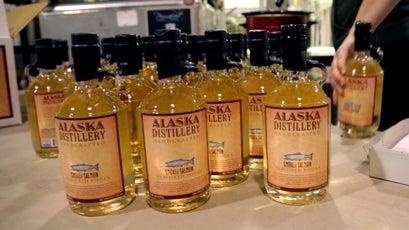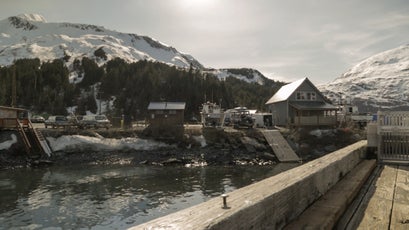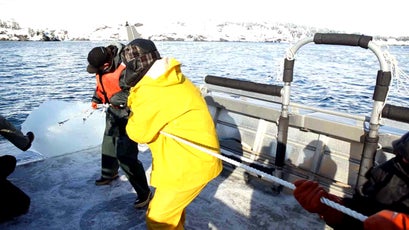 But now he's truly and indelibly part of it. On a recent episode, the crew is trying to make vodka underneath the northern lights. The top of the still bursts, and a tinfoil cap has to be stuffed into the hole. Lindquist says to the camera: "Usually no one gets to beat my still with any type of wood, but tonight I say beat it, and beat it hard." In that moment he's exactly the character Hoffman was looking for—kooky, a touch fringe-y, and exactly the guy his friends love to hate. 
Will all of this be enough to keep one of the few booze shows on the air? Since Alaska Proof has only aired a handful of episodes so far, only time will tell. Potestivo points out one other crucial problem with shows like this: "Big beer companies spend big bucks for TV ad time, so why would they support a program that ultimately competes with their product?" These shows, he says, are like 30-minute endorsements of big booze's small-but-mighty craft competitors. Potestivo has a point. Since the first episode of Alaska Proof aired, sales at the small distillery have jumped 10 percent and traffic to its website has gone through the roof. The company's website received more than 9 million hits since the first episode aired on January 14, 2016.
Like Potestivo predicted, what makes the show worth watching isn't seeing the still belch out a bottle of the good stuff. Instead, it's the visual aspects, like witnessing the work that goes into sourcing each bottle. It's watching the characters light up when they find the perfect mushroom or wildflower, and guiltily enjoying the mayhem when things go wrong. It's having Alaska delivered in high-definition to your living room—ideally enjoying it with a smoked salmon bloody mary in-hand. 
Alaska Proof airs Thursdays at 9 p.m. EST on Animal Planet.
Lead Photo: Animal Planet