The Art of Making Beer Syrup
It's possible to make a beer-flavored, non-alcoholic syrup with ingredients you already have in your kitchen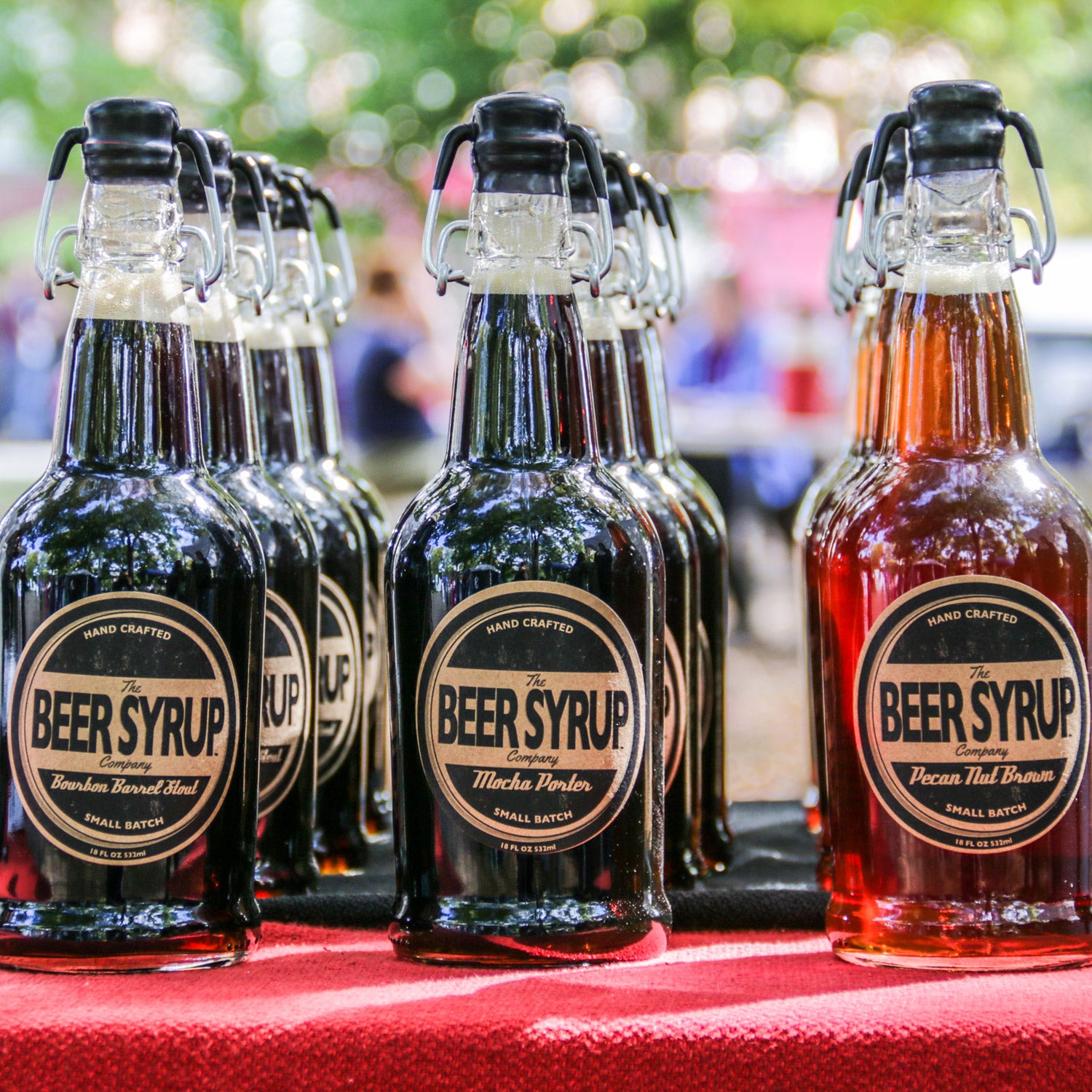 Heading out the door? Read this article on the new Outside+ app available now on iOS devices for members! Download the app.
You love craft beer. You love breakfast. But you don't love that your family stages an intervention every time you float your Cheerios in milk stout. 
Tell your family to chill: Thanks to beer syrup you can now douse your pancakes in malty, hoppy goodness and not get anything beyond a sugar buzz. 
Bartenders have been concocting beer syrups—which are essentially simple syrups with beer swapped in for water—for years. For example, Xtian MacDonald, Bar Manager at Scrub Island Resort in the British Virgin Islands, makes a syrup from Sierra Nevada's Torpedo IPA and pairs it with Tanqueray, lemon, and grapefruit juices and a touch of tangy marmalade. And at the Whiteface Lodge in Lake Placid, lead mixologist Zachary Blair almost always has some sort of beer-syrup infused cocktail on the menu.  
But Louisville bartender Russ Meredith is hoping to take the idea from sticky squeeze bottles on back bars to breakfast tables around the country. Last week he launched a Kickstarter campaign for The Beer Syrup Company. Already he's got mocha porter, pecan nut brown, and bourbon barrel stout flavors in production, with more on the way. 
"I originally started the company thinking I'd sell it for cocktails," says Meredith. "But a buddy was like, 'You're going to sell way more of this on store shelves than to bartenders.'" So far his friend has been completely right. Meredith's customers aren't mixologists, and they're using it for run-of-the-mill applications like smothering waffles, blending into milkshakes, and basting their chicken wings. 
Meredith's syrups contain less than 1 percent alcohol, so they're safe for pre-work consumption. "I mean, this isn't Super Troopers, so I know people aren't guzzling syrup, but when I was a kid I'd sometimes sneak the syrup bottle back to my room. If that happens with one of my syrups, I want to make sure it's okay," he says. 
Creating a low-alcohol product took a ton of trial and error. The old adage about ten minutes of boiling to eliminate alcohol is bunk. "It's simply not true," Meredith says. "I found that out very quickly by having all of my syrups tested in a lab." Plus, boiling suds at high heat often results in a bitter, burned-beer flavor. Meredith says he's perfected a proprietary cooking method that results in notes of hops, yeast, and malt.
Make Beer Syrup at Home
It's really just beer and sugar, but take heed, Meredith says: Certain types of beer work better than others. "IPAs are extremely hop driven and they're really popular, but when heated they turn rancid and it's just not palatable. Things that are malt driven—porters, stouts, nut browns—do really well." 
For best results, pour your favorite beer into a pan and slowly simmer over low heat until it reduces to two-thirds of its initial volume. Then add in an equal proportion of raw brown sugar and stir until the sugar dissolves completely. Pour liberally over your favorite breakfast food and wait for your insulin levels to spike.
Want to try beer syrup in a cocktail? Here's Russ Meredith's favorite recipe: 
The Beer Syrup Old Fashioned
2 ounces bourbon; Meredith suggests one with a bit more backbone and spice to it to counterbalance the syrup's sweetness. 
1 ounce Pecan Nut Brown Beer Syrup
A few dashes of bitters; Meredith recommends using peach bitters if you can find them. 
Slice of orange peel
Combine the first three ingredients and stir. Add ice if you wish and garnish with the orange peel. 
Lead Photo: Paul Perez