The Best Beer and Halloween Candy Pairings
Indulge your inner child with a delicious crop of new fall craft beer and the perfect candy to compliment it.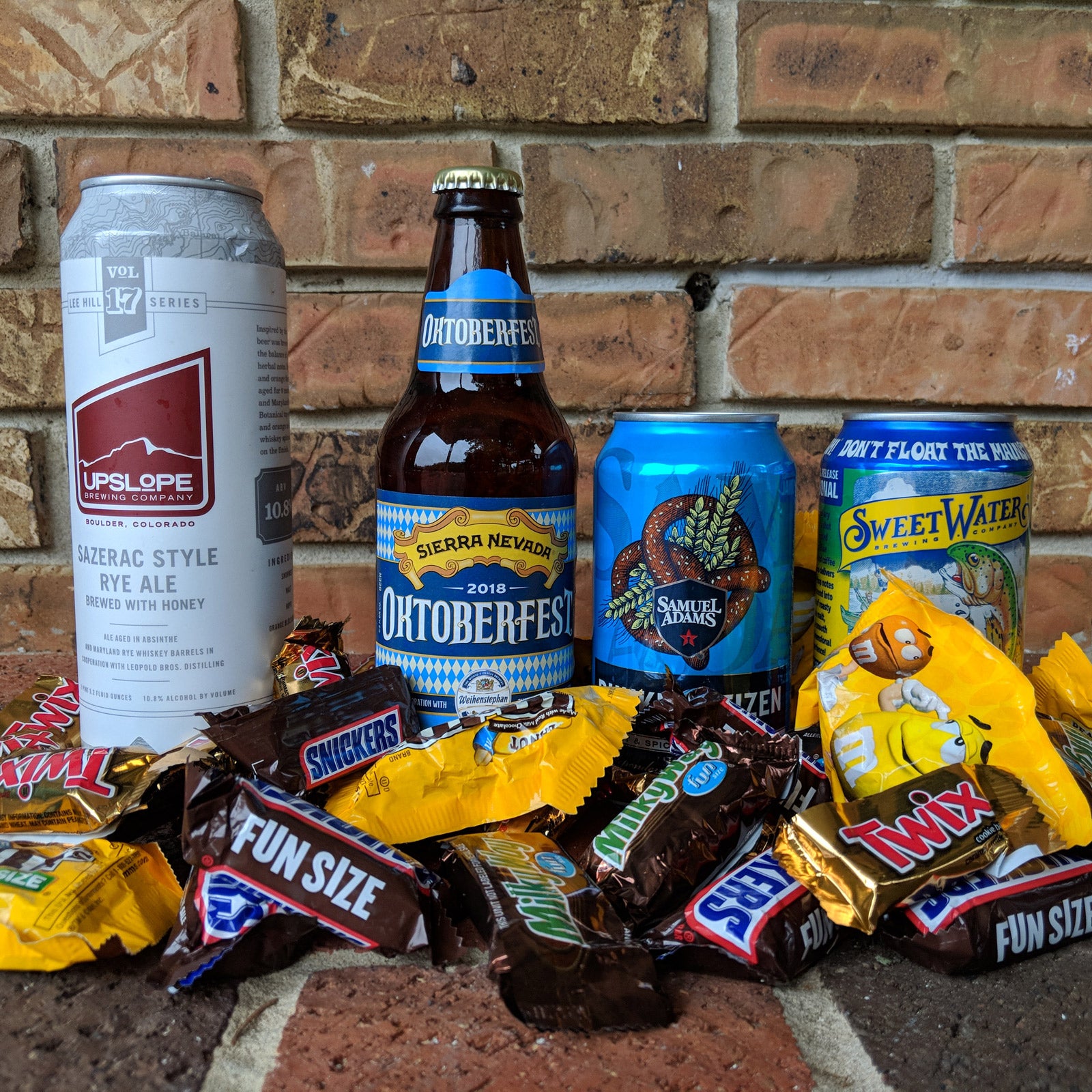 Heading out the door? Read this article on the new Outside+ app available now on iOS devices for members! Download the app.
Halloween hits right at the peak of fall beer season, a three-month-long extravaganza of fresh-hopped beers, nutty brown ales, and yes, a few not totally putrid pumpkin options.
Since you may not normally eat candy with your beer, we've come up with some spectacular options, with advice from pairing expert Drew McCormick, who oversees the coupling of 200 beers to pizzas at Pizza Paradiso in Washington, D.C.
Her rules are simple:
"Decide whether you want the beer to compliment or contrast with the food," McCormick says. The obvious example of complimenting would be drinking a chocolate stout with a Hershey's bar. A contrasting beer, on the other hand, will cleanse the palate and wash the food down. Think of following a handful of Red Hots with a swish of bitter IPA.
If something sounds like a gross combo to you, then don't try it.
McCormick gave us a few of her favorite beer and candy recommendations, and I came up with a few of my own. Here's what I'll be sipping and eating when trick-or-treaters come knocking.  
Founders Brewing Co.'s Canadian Breakfast Stout + Candy Corn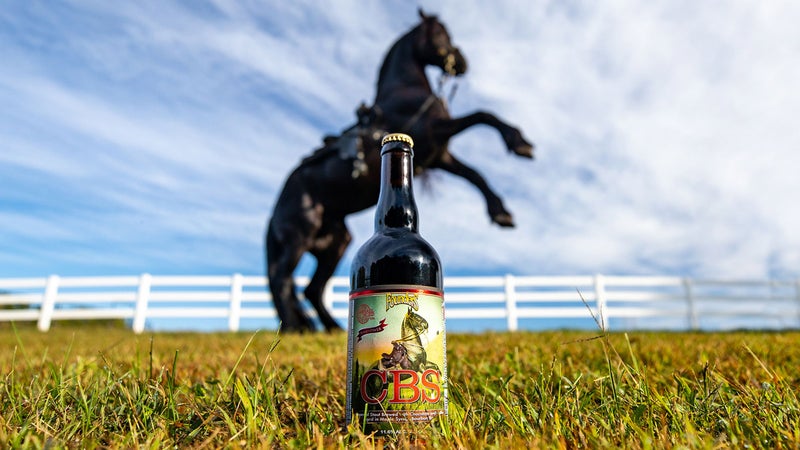 The first thing I wanted when I tried this imperial chocolate coffee stout, aged in bourbon maple barrels (bourbon barrels that formally housed maple syrup and now house beer), was a big scoop of vanilla ice cream. So rich in chocolate and malt, it seemed the perfect vessel for a float. But ice cream isn't a Halloween candy, so I took a second sip and noted some sweet caramel undertones. The next best option was caramelly sweet candy corns. I had zero regrets.
Dogfish Head's Siracusa Nera + Heath Bar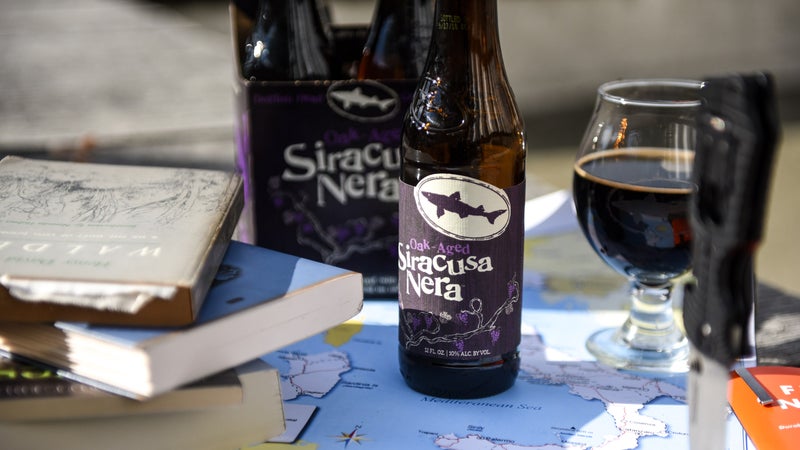 Yes, this beer is mixed with wine. Dogfish Head's imperial stout with syrah is everything you've ever wanted but didn't know you needed. It's more beer than wine, but the syrah gives it beautiful, jammy stone-fruit undertones. Sam Calagione, the brewer and owner of Dogfish Head, likes his Siracusa Nera with a Heath Bar. "The rich toffee filling of Heath Bars are a perfect companion. The sweet buttery finish of the Halloween classic compliments the slight lingering tannins and chocolaty, roasty malt on the palate," he says.
Bell's Best Brown Ale + Reese's Peanut Butter Pumpkins
Lots of toasty malt and just enough hops to taste like an honest-to-goodness-ale, this brown ale is a fall drinking staple in my house. Luckily, with its nutty notes, it pairs perfectly with my Halloween candy of choice, too: Reese's Peanut Butter Pumpkins. McCormick had another suggestion for this brew. "I'm from New England, and maybe this is just a New England thing, but this beer would go well with Necco Wafers," she says. The slightly chalky, slightly sweet candies offer a palate-cleansing contrast that McCormick loves.
Upslope's Sazerac-Style Rye Ale + Bit-O-Honey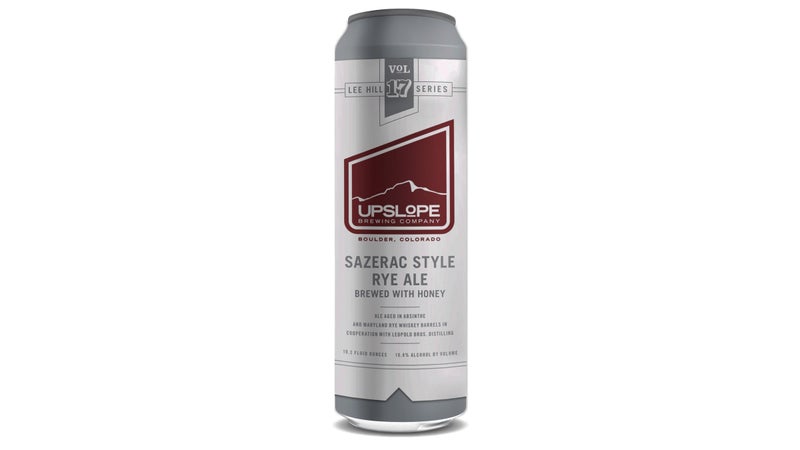 The bite of licorice and fennel that comes from aging this ale in absinthe and rye whiskey barrels is balanced perfectly by the almond and taffy sweetness of Bit-O-Honey. This beer has so much going on that candy that doesn't distract your taste buds too much.
Schlafly's Pumpkin Ale + Kit Kats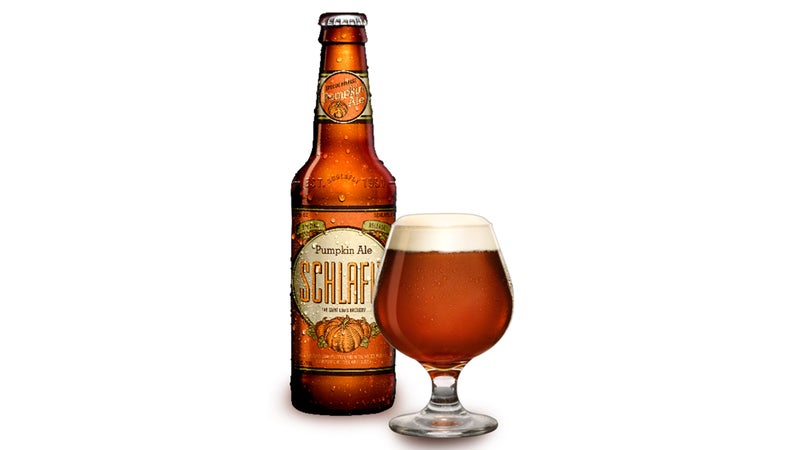 If you don't like pumpkin beer, this may be the one that finally changes your mind. The wort is fermented with fresh pumpkin flesh, which gives it a stunning orangey-amber hue. Then spices are added, and the whole shebang is pushed through a filter. "It's like pumpkin pie in a glass," says McCormick. Kit Kats, with their sweet wafers and milk-chocolate coating, go well with the cinnamon and clove aromas each sip delivers.
New Belgium's Oakspire Bourbon Barrel Ale + Milky Way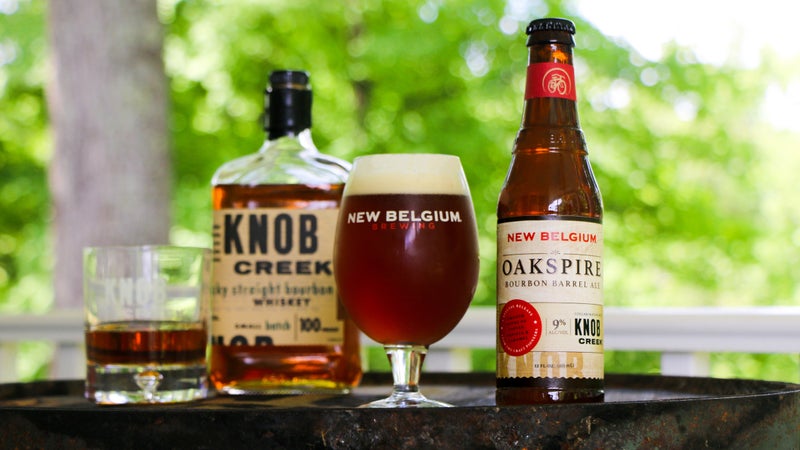 Look, I love caramel. And if a beer is going to sing to me in dulcet caramel and vanilla tones, I'm not going to fight the urge to add more caramel from a Milky Way into the choir. Aged with oak spirals and char from the inside of Knob Creek bourbon barrels, your only regret with this ale will be not stocking up before the special release is gone.
Sierra Nevada's Oktoberfest + Green-Apple Airheads
A partnership between Sierra Nevada and Weihenstephaner (which bills itself as the world's oldest brewery), this is a classic Oktoberfest brew. Crisp, with plenty of malt, it's made for all-day drinking (lederhosen optional). With its Germanic roots, a slice of apple strudel would be the perfect compliment. But since no one gives out baked goods on Halloween, green-apple-flavor Airheads work surprisingly well, too.
Samuel Adams's Dunkelweizen + Take Five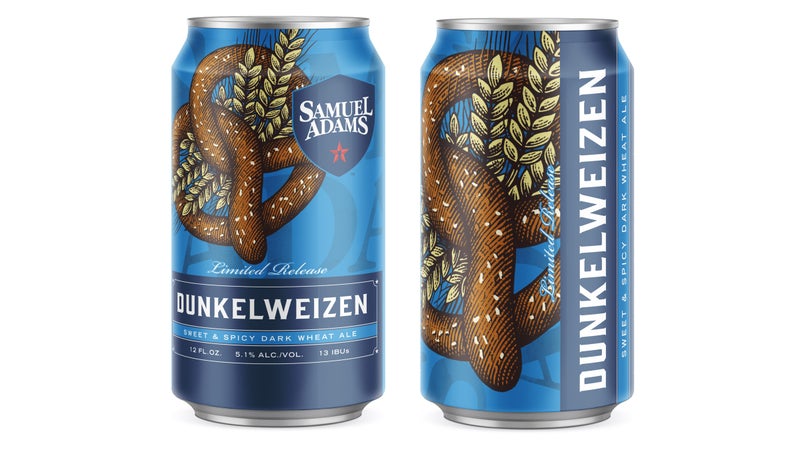 This is the fall iteration of your favorite summer hefeweizen. Like its summer cousin, the yeast notes shine through. However, this dunkelweizen has significantly more toasty malt flavors. It manages to be sweet, salty, and savory at the same time. Take Five bars, with a mix of pretzels, peanut butter, and chocolate, have that exact same sweet-salty heritage and are the perfect match.
Sweet Water Brewing Company's Jamaican Coffee Porter + Snickers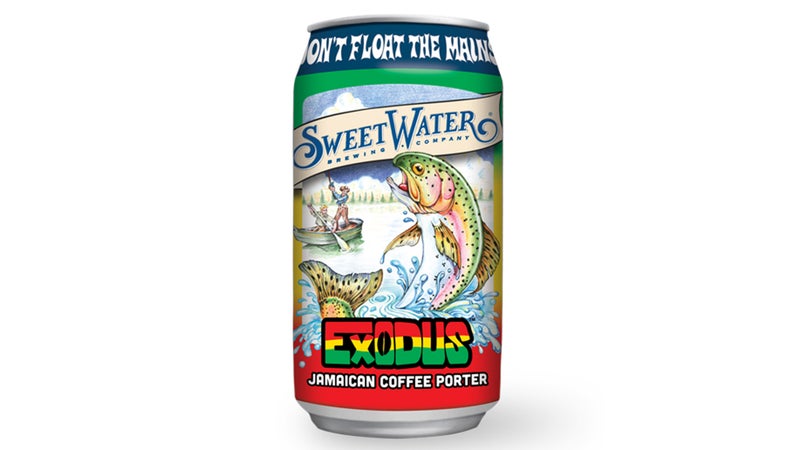 Chocolaty toasted malt and a shot of cold-pressed coffee make this beer almost a dessert on its own. But if you need something sweet to go with it (and let's be honest, your kids' candy isn't going to eat itself), you can't go wrong with the peanut-caramel-chocolate combo in a Snickers. The salty peanuts and sweet nougat mesh well with the beer's bitter coffee and chocolate aromas. 
Union Foxy Seasonal Fall IPA + Dots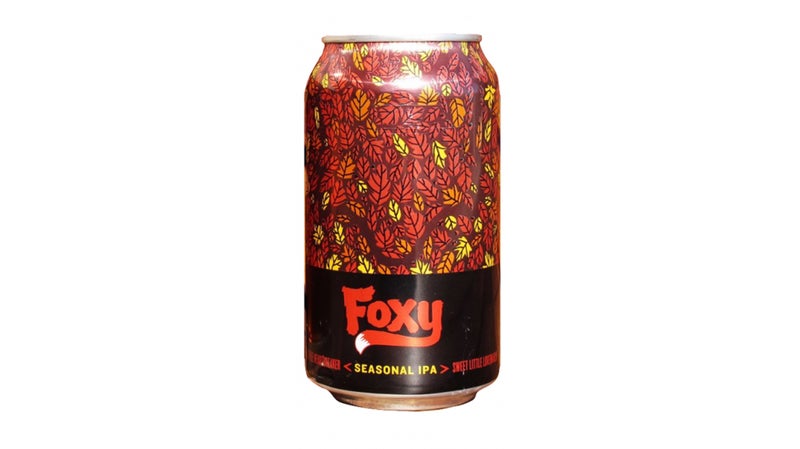 Centennial and Columbus hops bring lots of fresh fruit and pine to this bright but delightfully bitter beer. McCormick gets credit for suggesting Dots—especially the citrus flavors. I was skeptical, but the combo works. Both are juicy, fresh, and surprisingly refreshing.
Lead Photo: AC Shilton