The Best Canned Cocktails Available Now
Portable, ready to imbibe, and no contact required. What more could we ask for?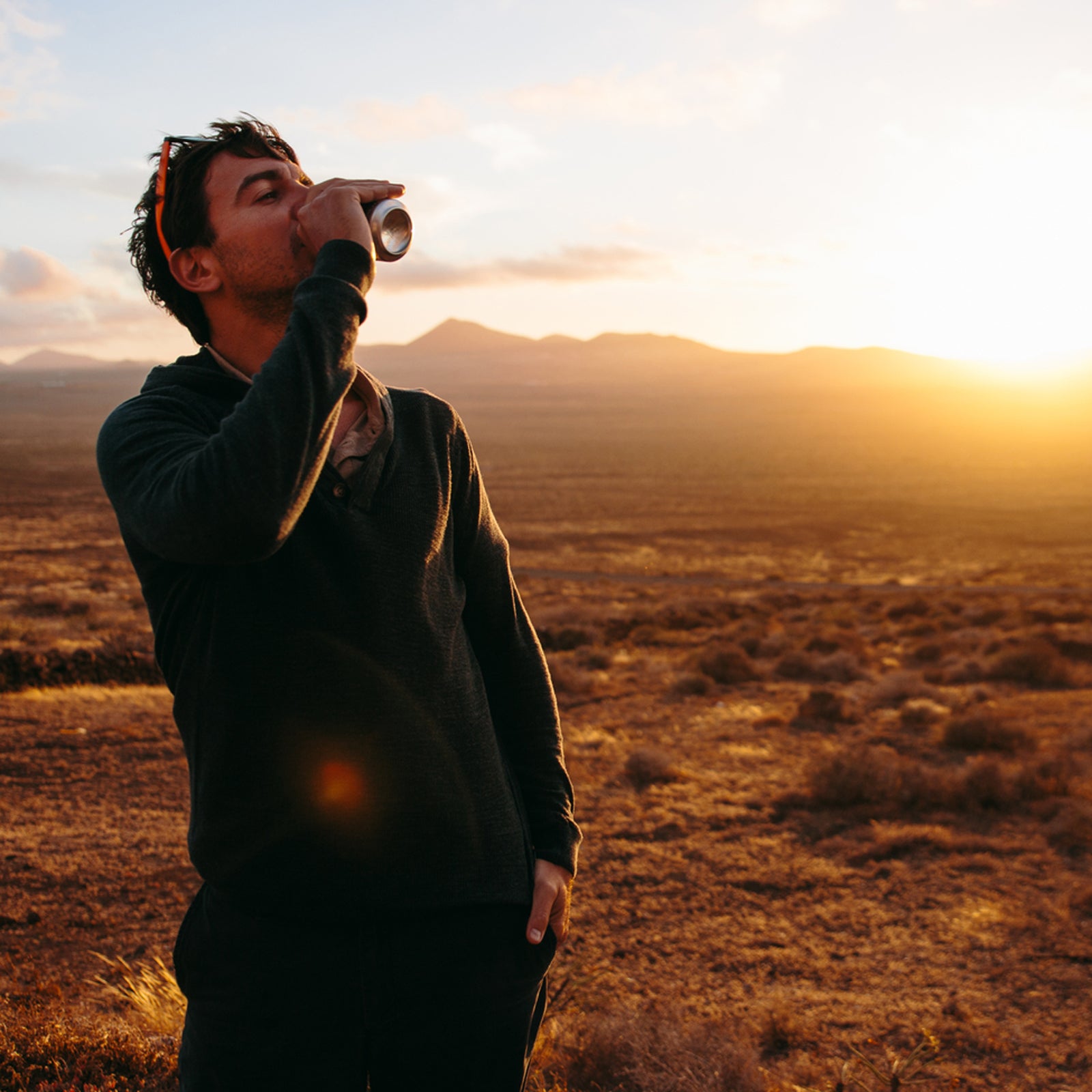 Alejandro Moreno De Carlos(Photo)
Heading out the door? Read this article on the new Outside+ app available now on iOS devices for members! Download the app.
In the weeks following New York City's shutdown orders this spring, Annie and Jess Goldfarb, part owners of Due West, a gastropub in Manhattan's West Village, were staring financial ruin in the face. Just a few months before, they'd been profitable. But with a prolonged shutdown likely, Annie says, "We knew the only way we'd survive was if we had things people could take to go."
Naturally, they thought first about the take-out staples, like burgers and fries. But Due West is known for its craft cocktails. Annie and Jess met bartending, and Jess has spent the past few years perfecting homemade syrups, bitters, and mixers. The couple wondered if canning their house cocktails might be an option. A few hours and some deep Googling later, they were the proud owners of a small tabletop canning machine. As soon as it arrived, they got to work.
In the midst of a global pandemic, you have to take your bright spots where you can get them. One of those is widely available canned cocktails. While this trend began before COVID-19—in the past few years, retail options have exploded—now your favorite local watering hole may be pivoting to cans, too. 
The option may or may not be a lasting perk—for one thing, the Goldfarbs aren't sure how long New York City will allow to-go cocktail sales. And fresh ingredients need special treatment to make them shelf-stable. Still, for places like Due West, canning has become a lifeline.
It's also lifeline for those of us who love meticulously made cocktails. Not only because we can enjoy that Paloma while avoiding crowded dining rooms, but because canned cocktails are endlessly portable. Throw a few in a pack, and head out to your favorite lookout for a summit happy hour. (Just make sure you have a driver for the trip home—these drinks can be potent.)
If you want to get your hands on a six-pack, first try to support a business in town: call your favorite cocktail bar, and ask if it offers a portable option (the answer will likely depend on local liquor laws). If it doesn't, pick up something from one of these brands, which are available at retail outlets in big swaths of the country.
Cocktail Squad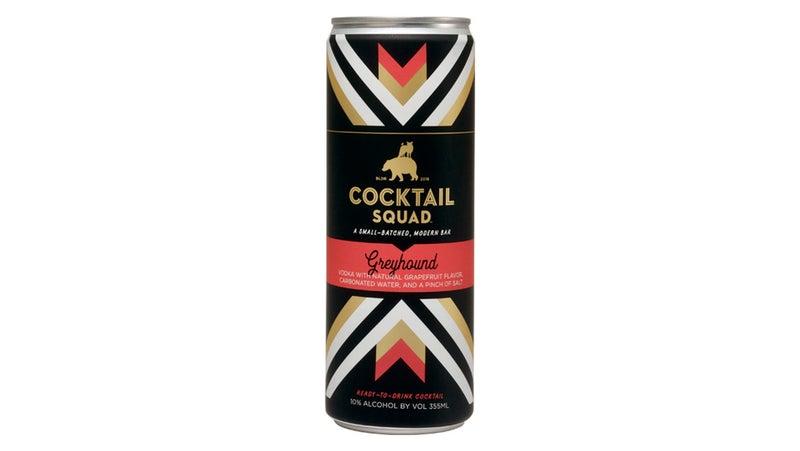 Based in Boulder, Colorado, this company is canning classics like gin and tonics and whiskey sours. Sure, you could pour your own G&T into a bottle and hike it up the trail, but by the time you get to the top, you might have a carbonated explosion in your pack. A sealed can keeps the cocktail just as fresh as if a mixologist made it trailside. A word to the wise: check the product's ABV before packing one of these in, because they're as hefty as a regular cocktail. For example, Cocktail Squad's gin and tonic is 10 percent ABV and comes in a 12-ounce can. That's like drinking a super high ABV beer, so you definitely won't want to slam a couple and then try to trek home. Our pick of Cocktail Squad's lineup is the Greyhound, preferably served over ice, with a salted rim.
Two Chicks Sparkling Cocktails 
The perfect place to drink a sparkling tequila and grapefruit Paloma is in an inner tube floating down a river, but to be honest, we'll drink these just about anywhere this summer. Perhaps the most refreshing of all the canned cocktails we tried, these offer the perfect trio of sweetness, booze, and sparkle. Grab the Sparkling Vodka CuTea, a 5 percent ABV blend of vodka, peach juice, cucumber tea, and thyme. Each of the brand's libations comes in a 12-ounce can, which is the perfect amount before you feel overserved. 
Cutwater Spirits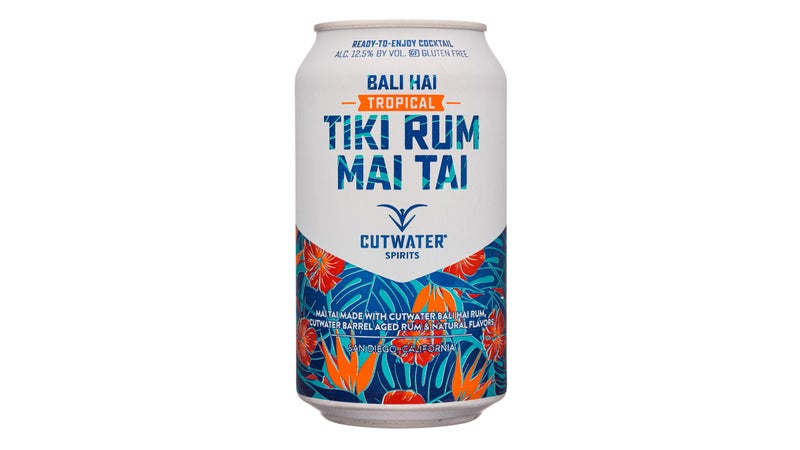 If there's a cocktail you want in a can, it's likely Cutwater makes it. The craft distillery's list of beverages is long and features unique varieties like an elderflower vodka spritz, cold brew spiked with horchata, and even a canned Bloody Mary (hard stuff included). Sometimes when brands try to do too much, the quality suffers—but not here. Every drink we tried tasted as good as if we were sitting at the bar in Cutwater's San Diego tasting room. The Tiki Rum Mai Tai (12.5 percent ABV in a 12-ounce can) stole our hearts, perhaps because it's as close as we're going to get to a Hawaiian vacation this year. The company's Lime Tequila Margarita (also 12.5 percent ABV in a 12-ounce can) was the best of the four we tried: not too sweet, with plenty of zesty lime and just the right amount of burn from the tequila. In terms of alcohol volume, a single can of these cocktails has the equivalent of approximately two servings with two-ounce liquor pours that you'd likely get in a bar, so consider sharing with a friend.
Troop Beverage Company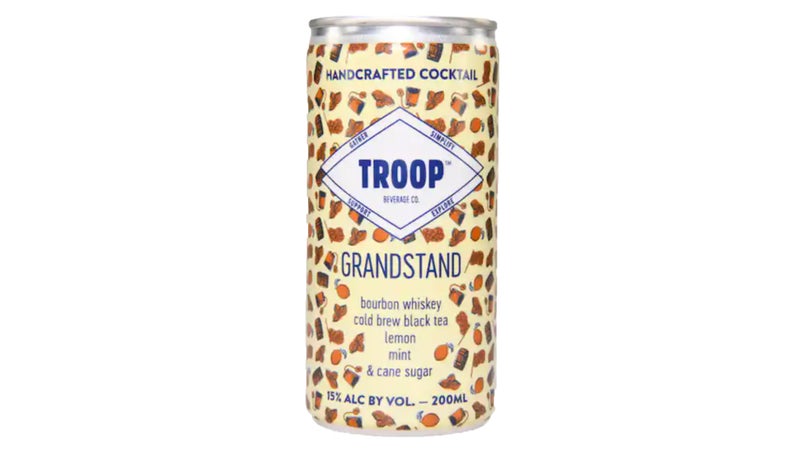 Occasionally, there's a fine line between a cocktail in a can and a wine cooler, but Troop Beverage Company is firmly in cocktail real estate. If you prefer herbaceous and potent to syrupy sweet, these are the canned libations for you. The Grandstand, a 15 percent ABV mix of black tea, lemon, mint, and whiskey served in a 6.75-ounce can, will remind you that while you may be taking sips between trips down a Slip 'N Slide, you are a damn adult and deserve a truly adult beverage.
Itz Spritz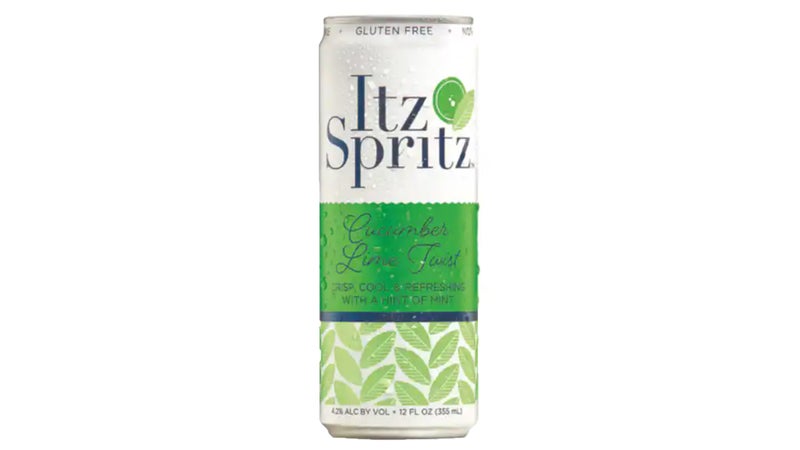 Let's be clear: there is nothing inherently wrong with wine coolers or sweet alcoholic drinks. Everyone should drink what they want. And what I want after a long, hot run is a cold can of Itz Spritz. Remember the Aperol spritz we were all obsessed with last year? Itz Spritz has reincarnated that into a variety of summery flavors, like cucumber and lime with mint, and elderflower with citrus. It's only slightly boozy, at 4.2 percent ABV, and in quarantine times, that practically qualifies it as a recovery beverage. Lately, I've spent the last three miles of my long runs thinking about the two chilled 12-ounce Itz Spritz cans I have stashed in my fridge.
New Holland
Back in 2007, New Holland branched out from beer to spirits, and then, since it was already canning beer, figured it should add canned cocktails to the mix in 2018. The newest addition to the New Holland family is a mule, and it's as good as everything else New Holland puts in a 12-ounce can. The drink is a mix of the company's Knickerbocker gin, plus zesty ginger beer and a squeeze of lime. You're going to want to pour this puppy over ice—or prepare yourself for a feisty mouth punch—because this 9 percent ABV mule kicks.
You and Yours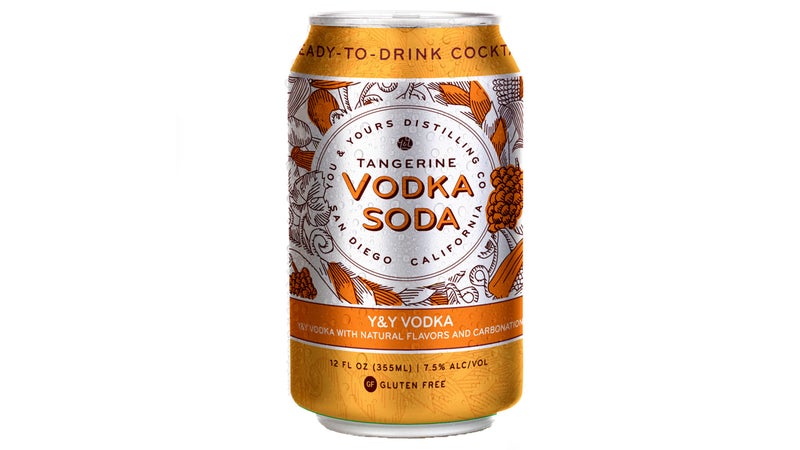 You can do so much better than White Claw, I promise. You and Yours is a San Diego distillery putting its house-made vodka plus a touch of tangerine juice into ready-to-drink vodka sodas. These go down really easily for 7.5 percent ABV, so don't pack the camping cooler with too many (or if you do, make sure you invite a bunch of friends). The company's blood orange gin and tonic is lovely, too; the piney botanicals in the gin pair well with the tangy citrus. 
TipTop Proper Cocktails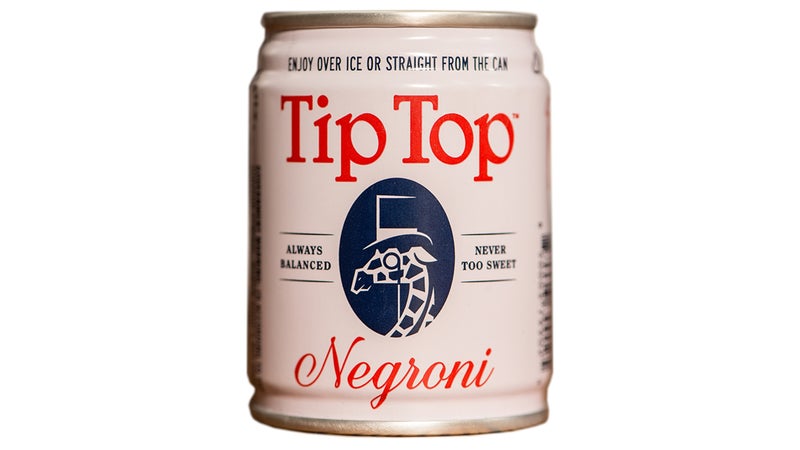 Sticklers for tradition will love these classic, no-nonsense mixes. If you always order an old-fashioned or a Negroni when you're out—no matter what else is on the fancy cocktail menu—TipTop has you covered. The cans are small, just 100 milliliters (3.38 ounces), because these cocktails are 26 percent ABV. But they absolutely hit the spot when you're craving a taste of the Before Times in this strange new pandemic world.
Ohza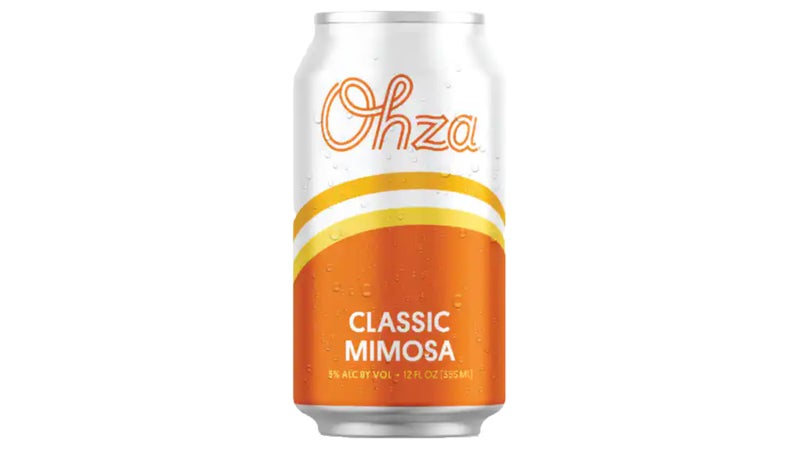 Some days you want to break down camp at dawn, and some days you want to have a lazy morning around the campfire, complete with brunch. For those days, there is Ohza, the mimosa-in-a-can. A six-pack of 12-ounce cans works out to the equivalent of nine champagne flutes, which is great for a group. But honestly, you'll just want a whole can to yourself. The sweetness of pure orange juice is tempered by dry sparkling wine from New York's Finger Lakes region. They're 5 percent ABV, so relatively harmless for mid-morning lounging around camp. 
Lead Photo: Alejandro Moreno De Carlos
Trending on Outside Online