Our 12 Favorite Beer Accessories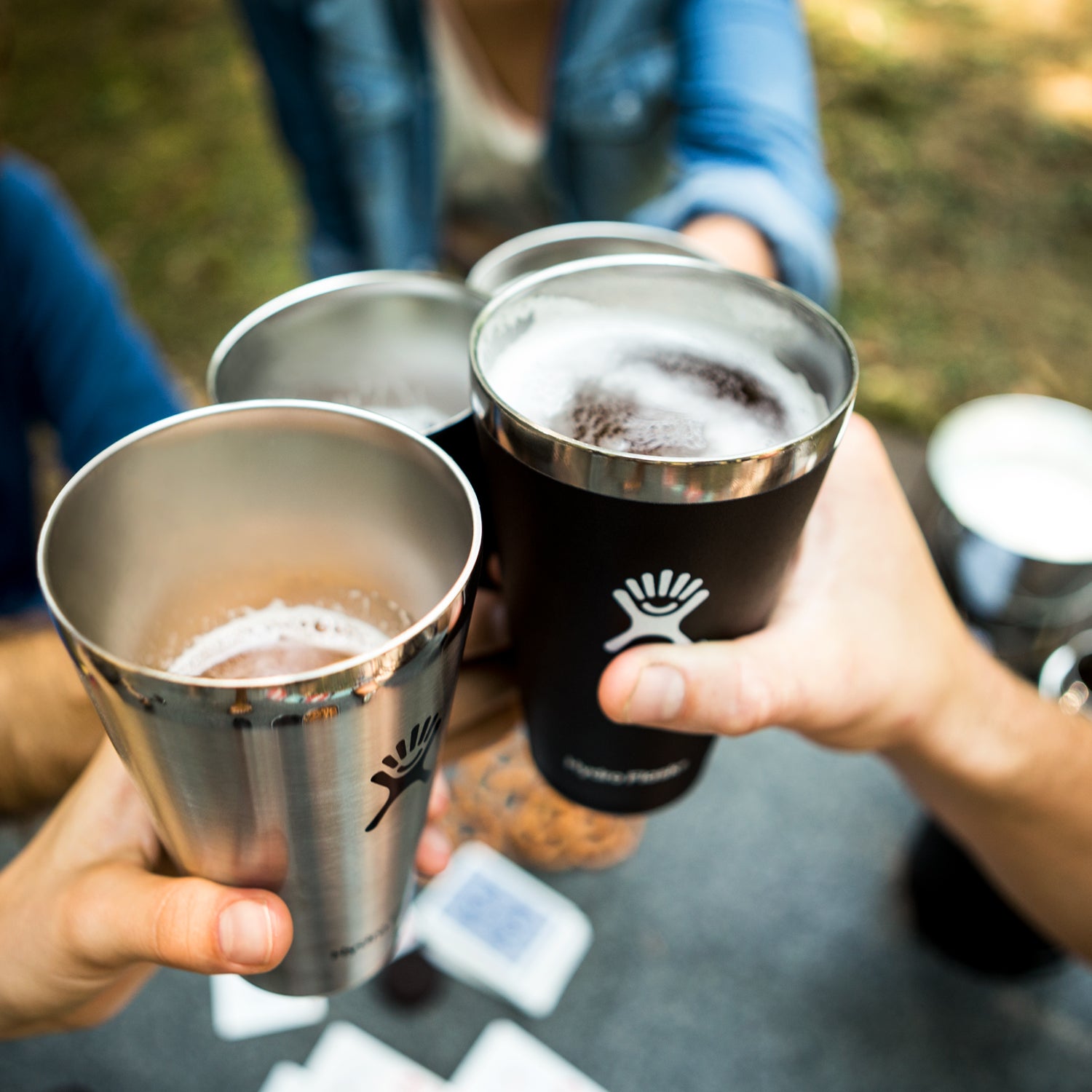 Courtesy Hydro Flask(Photo)
Heading out the door? Read this article on the new Outside+ app available now on iOS devices for members! Download the app.
It's never been easier to mix good beer with outdoor adventure. For proof, just look to the Rocky Mountain Flyathlon, a "triathlon" that involves trail running, fly-fishing and drinking craft beer. At the annual event in Saguache, Colorado, flyathletes run a 12.5-mile singletrack course, catch a trout in the Middle Creek along the way, and then drink a craft beer. Best time wins. (Times are adjusted for the size and species of fish caught). 
"It was just something I used to do," says Flyathlon founder Andrew Todd, an environmental engineer for the EPA. "I travel a lot, and there's always a trail leading to good fishing. I'm also prone to having craft beer with me at all times. It just made sense to combine it all."  
People seem to agree with Todd's philosophy. The race sells out in seven minutes each year, prompting him to create multiple events throughout the year and start a 501(c)(3) that's raised $60,000 for stream projects. "I really like the idea of pairing fish and beer—trying to land a rare native trout and then drinking a rare local beer," Todd says. "You can actually do that now, because there's a brewery in every watershed and a fish that's native to that same watershed." 
We encourage you to enter a Flyathon, but if fishing and drinking isn't your jam, there are still plenty of other ways to pair beer and outdoor activities. Here's a list of gear that will help.
---
Yeti Rambler Colster ($30)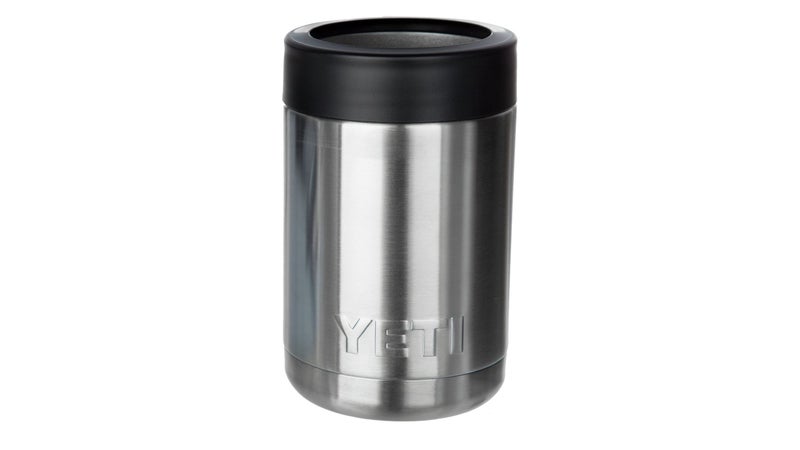 If horseshoes is more your speed, check out the Yeti Colster, which is a koozie on steroids. A full metal wrap keeps cold air in for much longer while you toss metal. 
---
​IceMule Backpack ($100)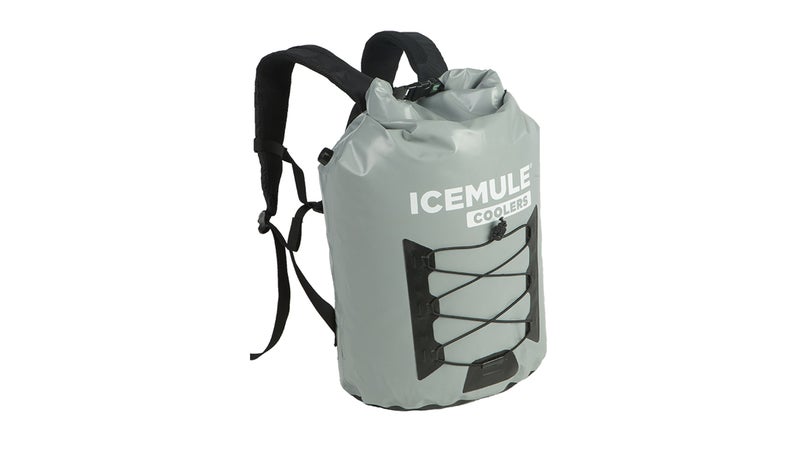 This heavy-duty 20-liter backpack cooler has a roll-top closure and sidewalls that use both foam and air insulation to keep beer cold for a full day. You can easily stuff it with a 12-pack and ice, then carry it deep into the backcountry. 
---
Six Pack Cinch ($20)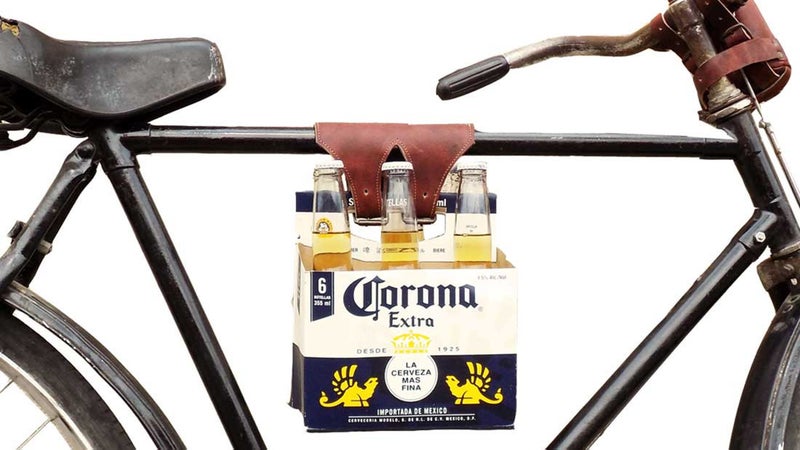 This smart, well-made "belt" attaches the handle of a six-pack to the top tube of your bicycle, because even professional cyclists and eco-warriors get thirsty. 
---
Wise Cracker Bottle Opener ($20)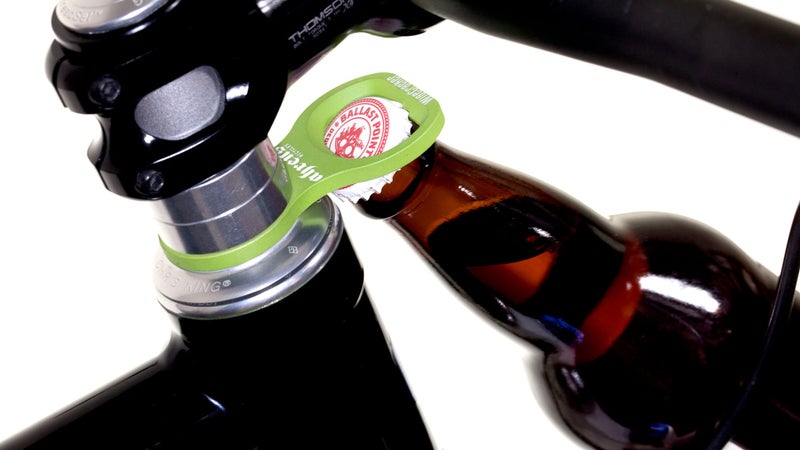 When you're done carrying your beer with the Cinch, use this bottle opener that slips over your headset to pop the tops.
---
​Brauler Growler System ($135)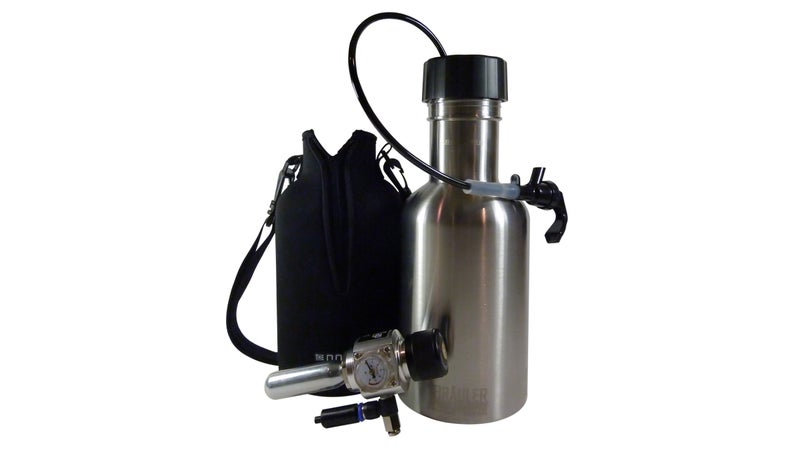 There are less-expensive growlers, but this 64-ounce stainless-steel growler kit is fully modular and comes with a CO2 charger to help keep your beer fresh after opening. Or you can slap on the included PicnicTap, a mini tap system that turns the Brauler into a miniature keg for backroad hoedowns.
---
​Silipint Pint Glass ($10)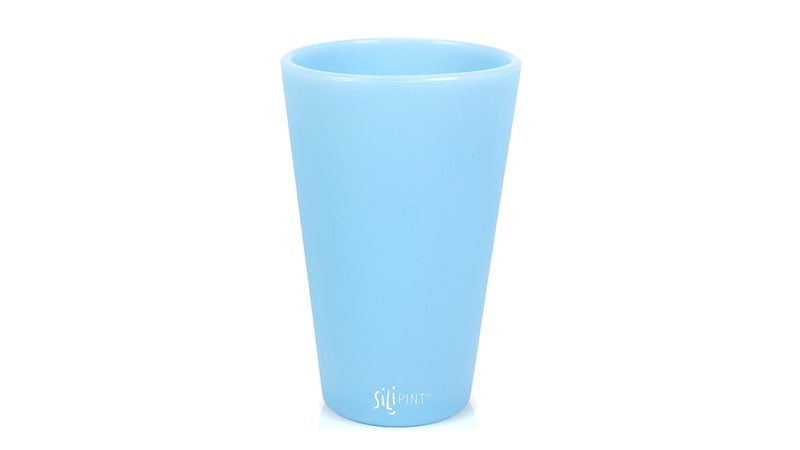 Made from 100-percent food-grade, BPA-free silicone, these pint glasses are practically indestructible and perfect for camping of backpacking. Choose from camo, tie-dye, or a variety of plain colors. 
---
​Growlerwerks Ukeg ($150)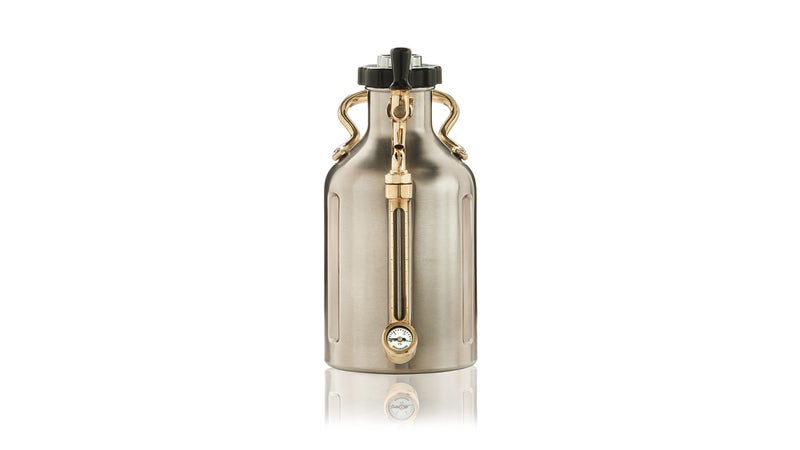 Take your standard 64-ounce stainless-steel, vacuum-insulated growler, add a built-in CO2 system with a variable pressure-regulation cap, and you've got a personal beer tap that keeps your beverage perfectly carbonated. We love it because it looks like some contraption out of a steampunk novel.
---
Hydro Flask True Pint ($25)
All the Outside beer drinkers use these simple but bomber 16-ounce pints that have double-wall insulation to keep things cold. 
---
North Drinkware California Pint Glass ($45)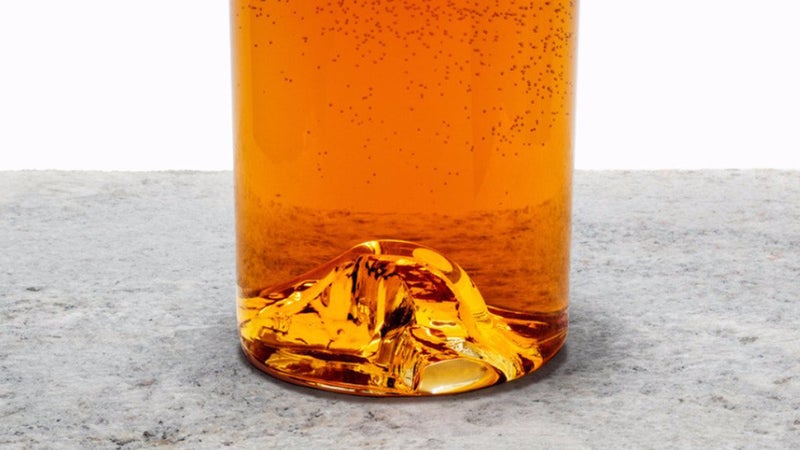 If you'd prefer to drink beer inside but still be inspired, check out these hand-blown glass pint glasses with iconic mountains etched into the bottom. We're particularly partial to the California Pint with Half Dome peeking from the bottom.
---
Stanley Classic Vacuum Stein ($35)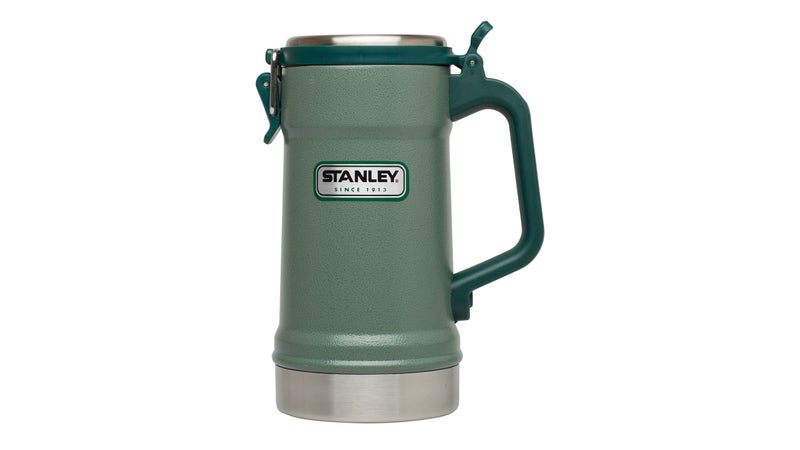 Sometimes a pint isn't enough. This 24-ounce burly vessel has vacuum-insulated walls with a latching lid that will help keep your beer cold and carbonated between sips. 
---
Orion Cooler ($500)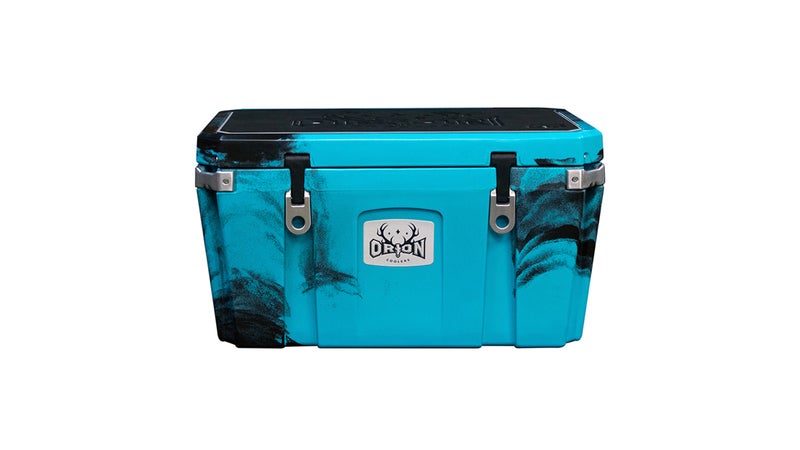 The Orion will keep ice cold for up to a week, thanks to the two-inch insulated walls, and sets itself apart from the competition with its smart finishes, like the Yakattack Track, which allows you to mount a variety of accessories, like a rod holder or tray with cup holders. We like the 65-quart version, which holds enough beer for a weeklong camping trip. 
---
Stanley Adventure Small Ice Chest ($40)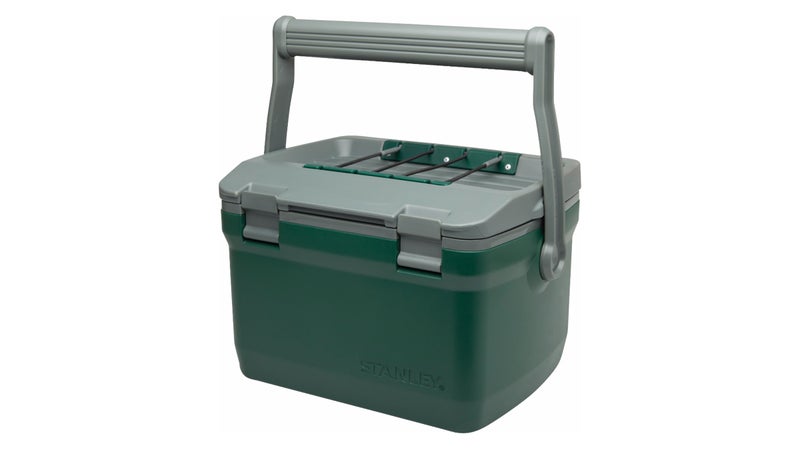 Sometimes you just need to keep a six-pack cold in your truck while you hit the trails. The seven-quart Adventure is your go-to "lunch box" cooler, with double-wall foam insulation and an easy-carry handle.
Lead Photo: Courtesy Hydro Flask
Trending on Outside Online