The 12 Best Summer Beers of 2019
From fruity sours to lagers that don't bore you to tears, we've got your must-drink list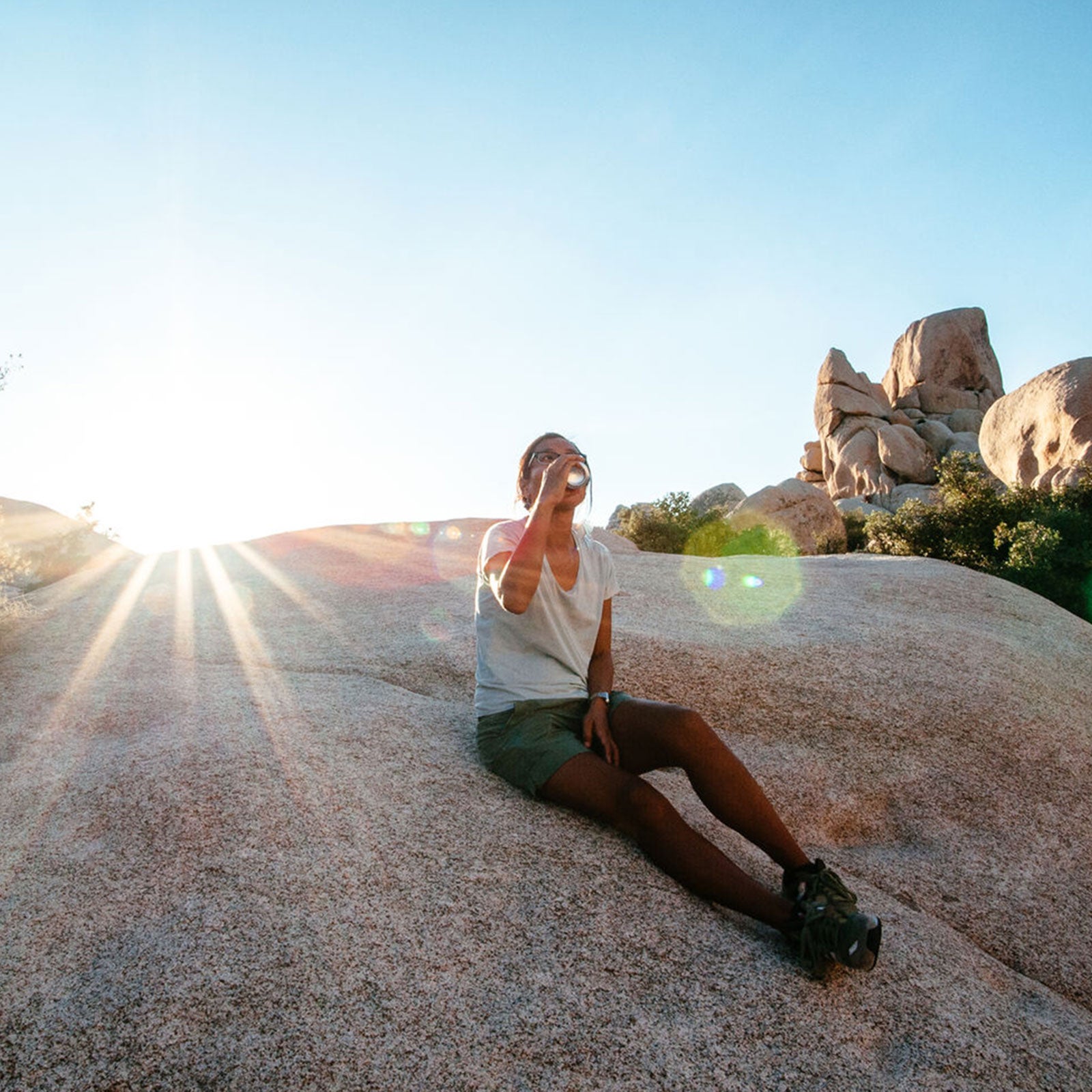 Heading out the door? Read this article on the new Outside+ app available now on iOS devices for members! Download the app.
Sometimes it feels like humans just aren't made for summertime. We sunburn. Mosquitos make us itch. And for some reason, when we run in the heat, our butt cheeks chafe. (We'd like to talk to a manager about that one.)
Humans may not have been optimized for summertime, but beer is. And nothing takes the sting out of chafed cheeks like gulping down 12 superchilled ounces of malty, hoppy goodness. It's like salve for your innards.
The summer beer class of 2019 is an especially good one. Ren Navarro, a beer-industry consultant based in Ontario, Canada, and an advocate for diversity in brewing, says she's excited for all the fruity sours she's seeing on menus. Lagers are back, too, and we're excited because, when done right, they're interesting and easy to drink. Additionally, there are lots of great old-school wheat beers in the mix, says Navarro. In fact, the only summer beer trend Navarro isn't on board with is folks refrigerating their glassware. "It messes with the flavor," she warns. If you want something frosty, get a snow cone.
Of course, you can drink whatever you like—it's your summer. But our suggestions are below.
Hi Hoaloha, AleSmith Brewing Company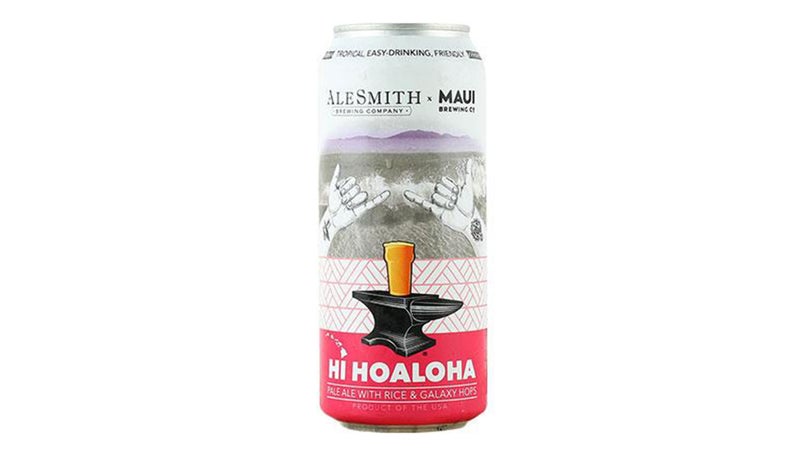 The folks on Maui know a thing or two about summer beers, which is why AleSmith tapped Maui Brewing to help with this collaboration. Hi Hoaloha (which means "friends" in Hawaiian) is a pale ale with 5.3 percent ABV that's spiked with galaxy hops and brewed with Koshihikari rice, a short-grain Japanese rice. This rice makes for a very light, smooth brew, perfect for beach drinking—with your friends or by yourself. We won't judge. 
Beehave, Greenpoint Harbor Brewery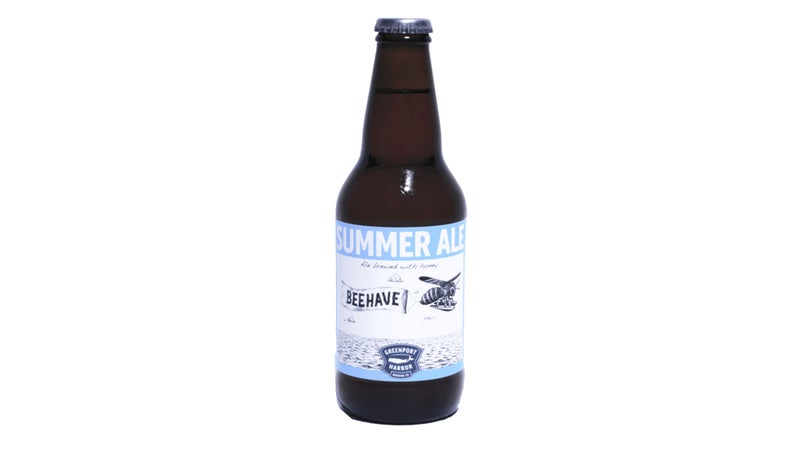 "I always hype Greenport Harbor's Beehave as a good summer beer," says Arch Bernard, a New York City–based bartender and beer expert. Mildly hopped and finished with just a touch of orange blossom honey and 5.3 percent ABV, it's refreshing yet interesting, which can be a hard combo to nail.
Rosalie, Firestone Walker Brewing Company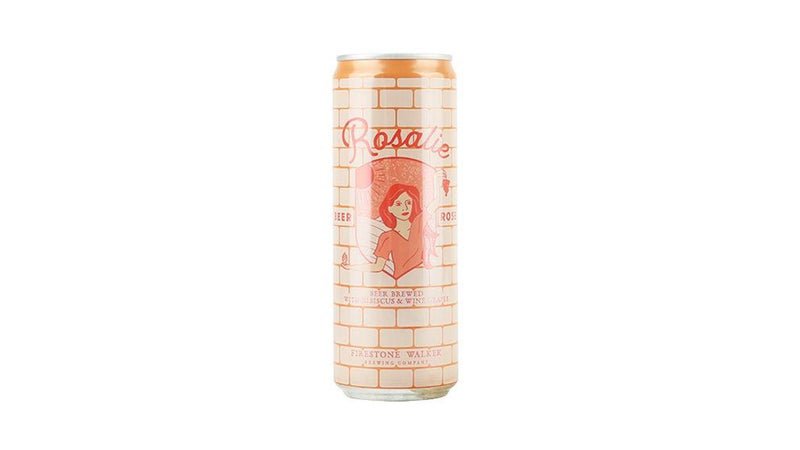 When your beer making began on the family winery, as was the case for Adam Firestone at Firestone Walker, it's inevitable that some grapes are eventually going to end up in your fermentation tank. For Rosalie, brewmaster Matt Brynildson cofermented pilsner and white wheat malt with chardonnay grapes. The rosy color comes from hibiscus leaves. At 5 percent ABV, it's bright, fruity, and floral—but definitely still beer, not wine. 
Lagur, Lagunitas Brewing Company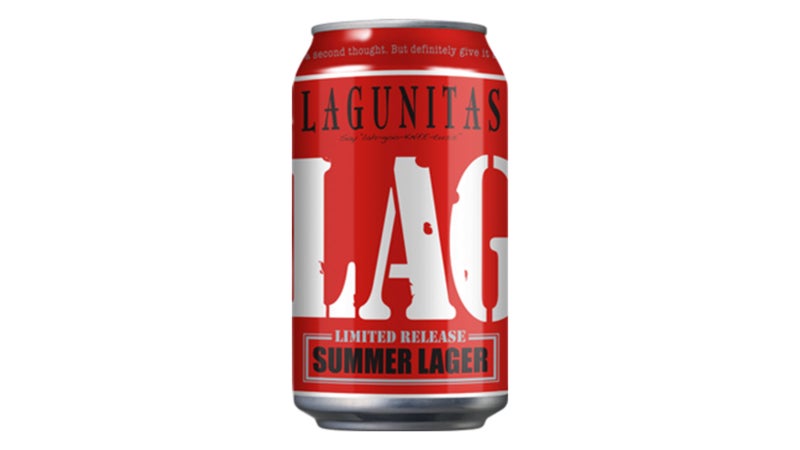 When we mentioned lagers being back in a big way, this was the lager we had in mind. It's just good. Using a new yeast from Denmark plus a floral hop variety called Laurel, Lagur (5 percent ABV) is the kind of beer you sip, think about a bit, then take another sip. It won't punch you in the face like a double IPA or supersour gose, but sometimes your face doesn't want to be punched.
420 Strain Mango Kush, Sweetwater Brewing Company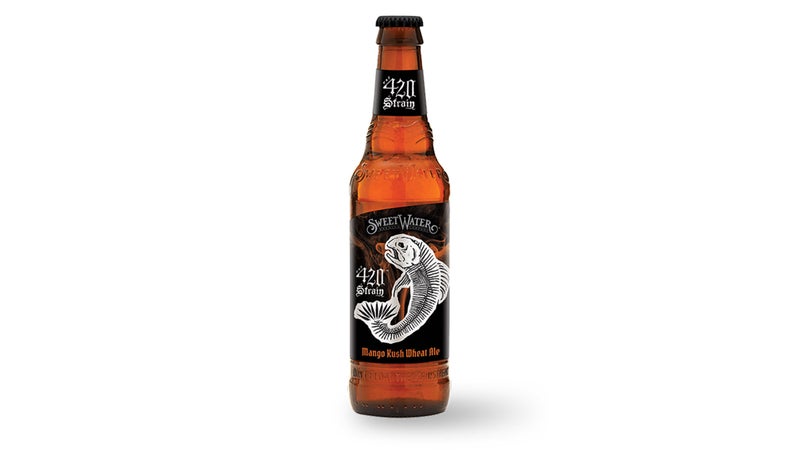 Sweetwater launched its first iteration of the 420 Strain line last year, with an ode to the superpowered G13 cannabis strain of urban legends. This one pays homage to mango kush, an indica-dominant variety. To be clear, there's no cannabis in this 5 percent ABV beer. Instead the brewers focused on finding hops with terpenes (aromatic oils) that match those found in mango kush. You don't have to be a cannabis connoisseur to like this brew. The hazy golden ale is a touch fruity and just a bit dank—but in a good way. 
Wheat, Side Launch Brewing Company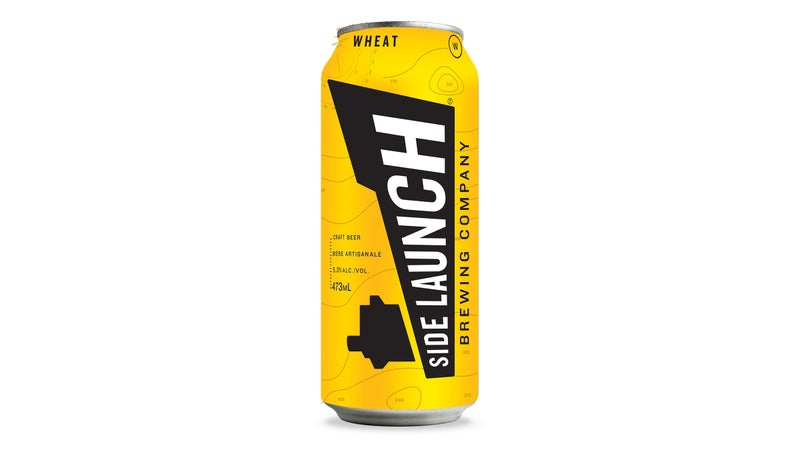 This is one of Navarro's summer favorites. For her, a good wheat has those traditional banana esters (fruity aromas generated by the yeast), hints of clove, and "that perfect cloudiness." This wheat beer, with 5.3 percent ABV, nails it. Yes, you'll have to go to Canada to get it (Side Launch is based in Collingwood, Ontario), but who doesn't love a summer road trip? 
Wheels Gose Round, Left Hand Brewing Company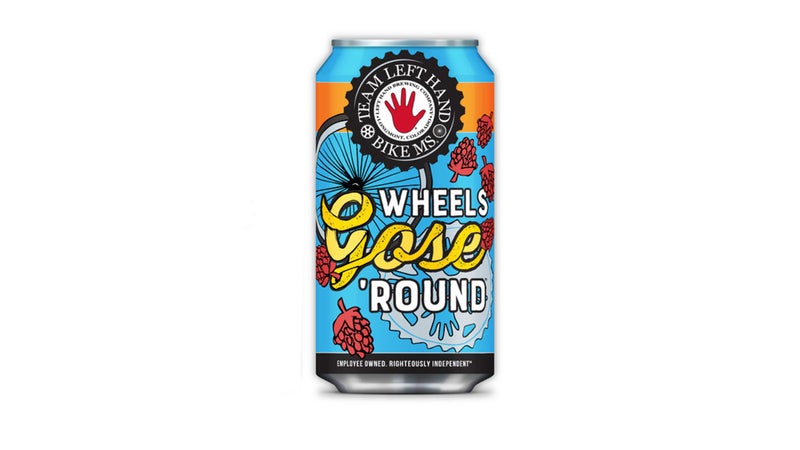 If you're not sure you're a gose fan, this is a good one to change your mind. It's fruit forward and not that sour, but it definitely has a bit of tang. Continuing on the low ABV trend, this is just 4.4 percent, so feel free to have two—especially since proceeds from the beer benefit the National Multiple Sclerosis Society. 
Mural Agua Fresca Cerveza, New Belgium Brewing/Cervezeria Primus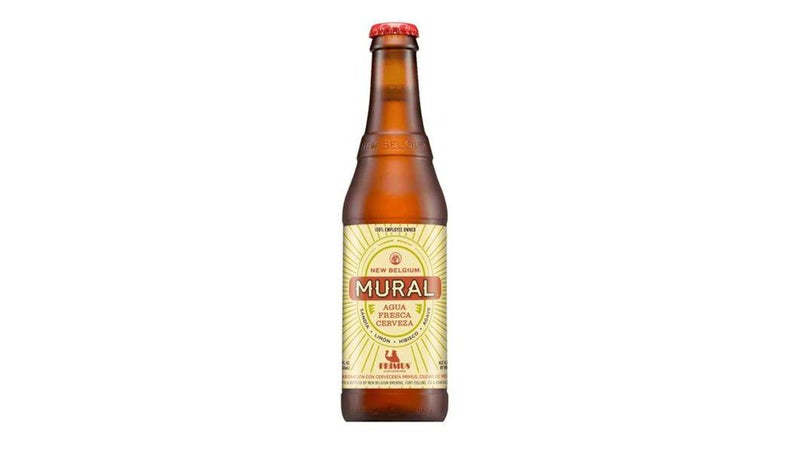 We're stoked to see beer collaborations starting to go global, and this one between Mexico City's Cervezeria Primus and New Belgium, based in Fort Collins, Colorado, is a perfect example of why. Inspired by the refreshing mix of water, fruit, and flowers that often make up traditional agua fresca, it's brewed with a light touch. Nugget hops and ale yeast combine with watermelon, lime, and hibiscus for a final product that's somehow both beer and agua fresca. At just 4 percent ABV, you'll definitely find yourself reaching for another, so keep your fridge stocked.  
Hell or High Watermelon, 21st Amendment Brewery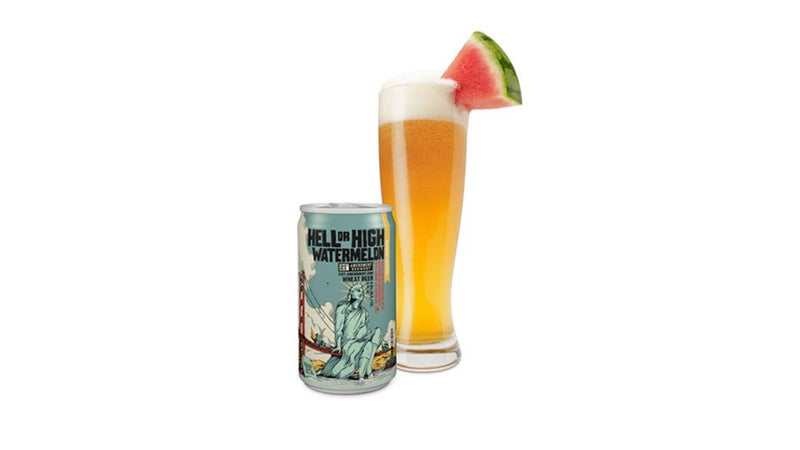 Fruity sours are our jam, but there's no reason fruit can't make it into other types of beer, too. This hazy wheat beer is another of Bernard's summer go-tos. The watermelon is subtle—you'll get just a hint at the finish, which is perfect since you ordered beer, not juice. It's only 4.9 percent ABV and more yeasty than bitter, making it perfect for drinking by the pool.
Run Wild IPA, Athletic Brewing Company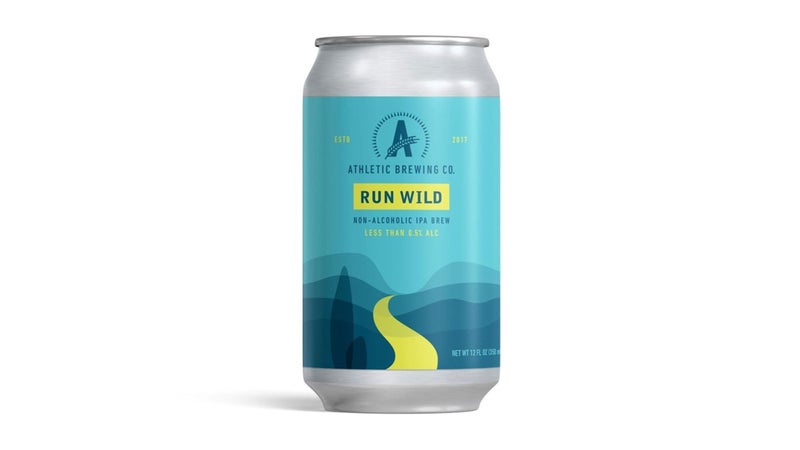 We love the nonalcoholic-craft-beer trend. With an ABV of less than 0.5 percent, this IPA tastes remarkably like a real IPA, says Bernard, who is in the process of opening an all-nonalcoholic beer bar in New York City. The Citra and Mosaic hops give it plenty of bitterness, while organic malt adds interest and balance. 
Juicifer IPA, New Belgium Brewing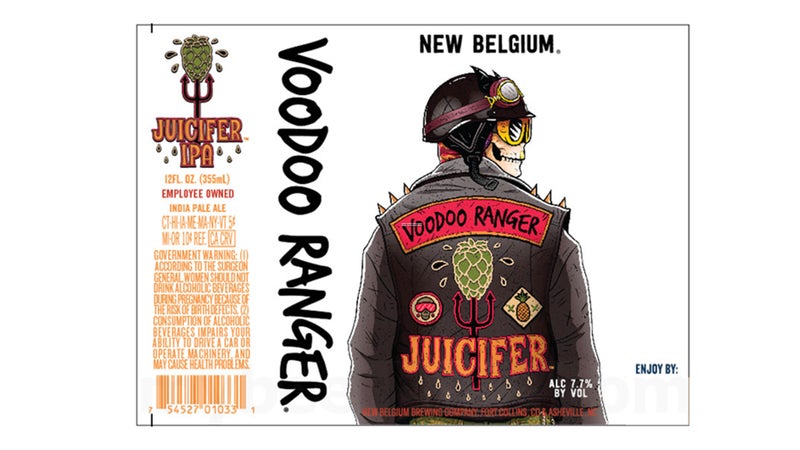 As a general rule, I won't put two beers from the same brewery in one story, but I can't help myself. I have ridden the IPA roller coaster like the rest of us (from More hops! to Oooh, that's a little much) and finally the roller coaster has dropped me off at the space I want to occupy: this 7.7 percent ABV offering. It's definitely an IPA. If you don't like those good old alpha acids, you won't like this. However, the Citra hops—with their tart-orange taste—change the whole tenor of the beer. It's like the difference between hearing a good story about a breakup versus going through it: the first is a juicy delight, the other is full-on bitterness. This beer nails the first.
Victory Wheat, Well Being Brewing Company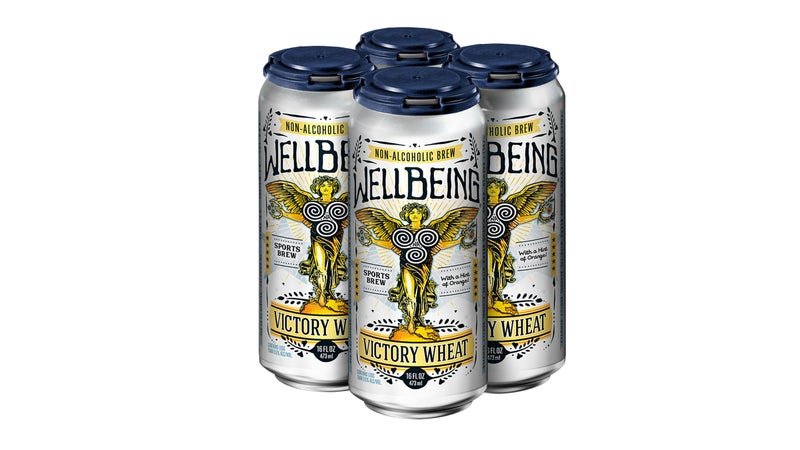 Is this really the healthiest beer in the world, as Well Being proclaims? Who knows and who cares? What really matters is that this crisp wheat ale is a perfect antidote to sweating your ass off while mowing the lawn. Well Being is another craft nonalcoholic beer company, and the only thing this brew is spiked with is orange peel. The "healthiest beer in the world" claim comes from added electrolytes, B vitamins, and protein (three grams). 
Lead Photo: Shann Diego/Stocksy