A Campfire Cookbook for Real Outdoorspeople
Ditch pre-packed camping food with this cookbook for the backcountry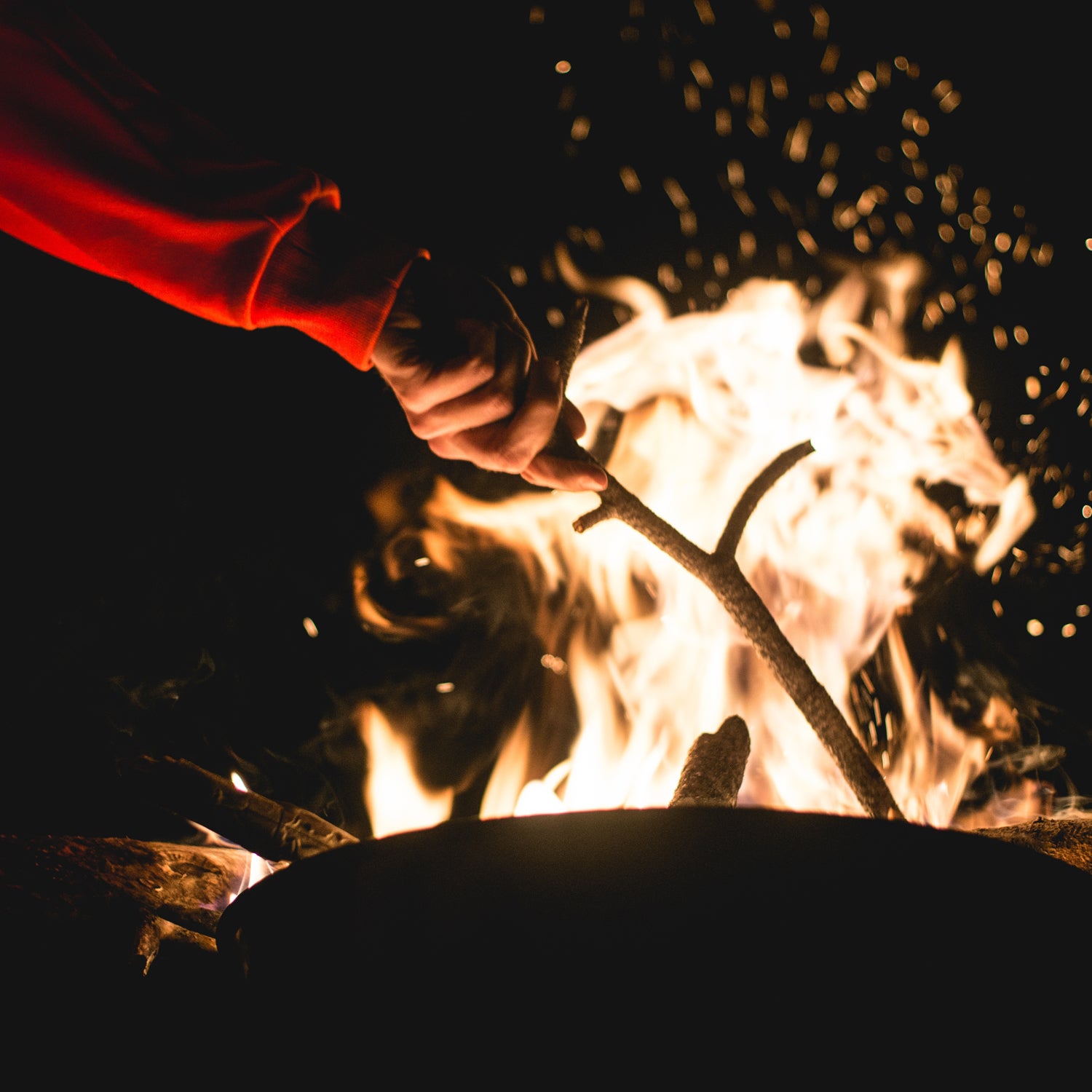 Heading out the door? Read this article on the new Outside+ app available now on iOS devices for members! Download the app.
Just-add-water stroganoff is a convenient and light dinner option when you're backpacking, but that's where the "pros" list ends. Cons, on the other hand, range from "mushy" to "tasteless" to "can this legally be called stroganoff?" You can do better. In fact, you deserve better. And a new book promises that with a few key techniques and recipes, you'll never give freeze-dried food a second glance.
Author Nikki Fotheringham is a longtime adventurer and travel writer. She grew up in South Africa, where outdoor cooking over built-in fireplaces is the norm. She says that no one there cooks with gas when barbequing; cooking over fire is a proud South African tradition that she's happy to pass on to readers. 
When a friend complained about the quality of a campfire cookbook, Fotheringham figured she could write a better one. "So many campfire cookbooks are really aimed for the car camper or someone in an RV," she says. Few have recipes you could actually make in the backcountry, either requiring an abundance of perishable ingredients or requiring cookware that no self-respecting backpacker would be caught dead hauling in their pack. So she took her years of traveling the globe and eating in remote places and turned them into The Flaming Marshmallow's Guide To Campfire Cooking. The 50-plus recipe cookbook includes everything from packing and shopping lists to scary stories for telling 'round the campfire. 
"So many campfire cookbooks are really aimed for the car camper or someone in an RV," Nikki Fotheringham says.
Fotheringham says that she wanted even a beginner cook to be able to plan, pack, and prepare every single meal in the book. The whole thing is packaged in a 7.7-ounce volume—light enough even for weight weenies—and the cooking utensils are kept to a minimum. A portable grilling grate, a plate, a knife and a fork should get you through, though some recipes do require a pan too. 
It's not just a bunch of non-perishables cooked in different configurations either. "You'll be amazed at how long things keep, although we do want people to be safe," she says. Cured meats, cheeses, some dairy and fruits and veggies star in recipes like fresh-caught fish battered in salt and vinegar chips, barbeque pie made in tin camping cups, and a peach cobbler that cooks over an open flame. And Fotheringham gives tips for keeping things edible for multiple days. For example, she suggests packing frozen blocks of cheese wrapped within your clothes for extra insulation. She also helps you plan for a multi-day trip, "so maybe the meal on the first night uses butter but on the fifth night you'd use oil," she says.   
Fotheringham tested every recipe in the backcountry, both during travels in the Yukon and in the woods near her Ontario home. Her husband, Ian Fotheringham—a photography enthusiast who perfected his art for this book—shot all the photos. She was adamant about sharing the food with friends around the campfire, not coating it with hairspray to ensure that perfect shot. (They consumed every meal right after taking the photos.) "It was a lot of fun, I have a lot of memories from working on this book," she says.
And memories are what she hopes readers will get out of the book too. "There's something about cooking around a campfire that just resonates with people. It's that warm, fuzzy, comfortable feeling." The exact opposite feeling, in fact, than what you get as you plow through a package of instant stew-ish slop.  
Navajo Fry Bread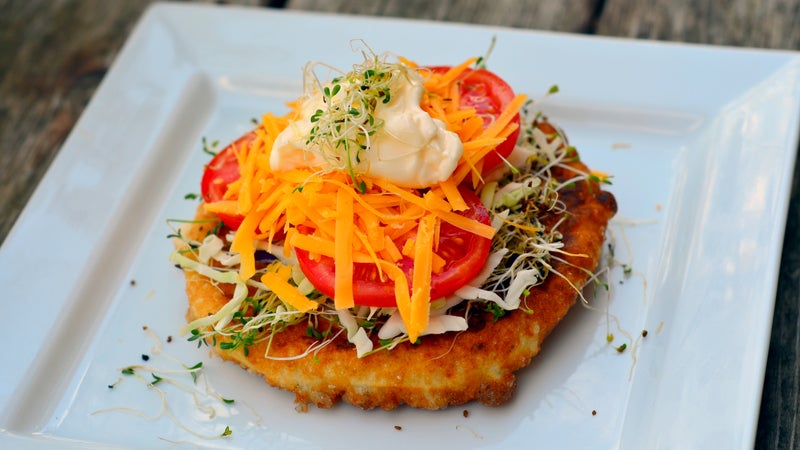 Fotheringham says she particularly loves cooking meat and bread over an open flame. Here's one of her standby recipes. She suggests filling the bread with any sort of leftovers, or using them as vehicles for breakfast tacos. You can even sprinkle the fry bread with sugar and cinnamon and call it dessert. "Make your life easier by mixing the dry ingredients and keep them in a sealable bag. Just add the oil and water when you are ready and get your feast on."
Ingredients (Makes enough for six):
4 cups flour
2 tsp. baking powder
2 tsp. salt
3 tbsp. oil
1 cup warm water
Oil for frying
Preparation:
Mix dry ingredients. Add oil and enough water to form a firm dough that doesn't stick to the hands. Leave to rest for 30 minutes.
Divide into six portions and flatten with the palm of your hand to form discs. Poke a hole in the center to allow the oil to bubble through.
Heat the oil in a frying pan over a medium fire. Drop the fry bread in and cook for 2 minutes or until the edges turn brown. Turn over and fry for another two minutes.
The Flaming Marshmallow's Guide To Campfire Cooking is available on Amazon, and an e-book version is due out in the next few weeks. 
Lead Photo: Dominik Lange