Cooking With Beer Will Change the Way You Eat
'The Craft Beer Bites Cookbook' is proof you should add brews to your recipes more often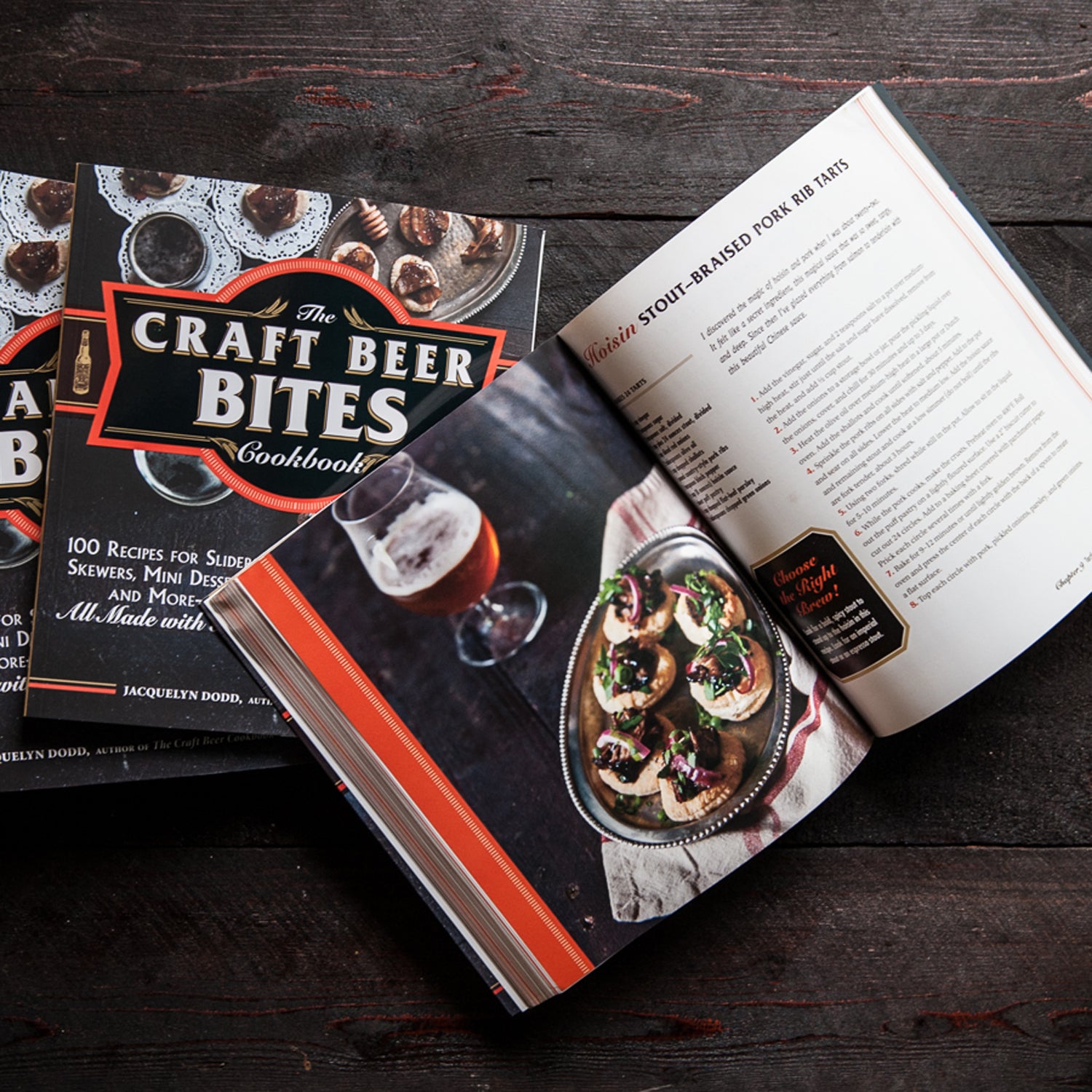 Courtesy of Jacquelyn Dodd(Photo)
Heading out the door? Read this article on the new Outside+ app available now on iOS devices for members! Download the app.
Jacquelyn Dodd didn't always spend her days adding beer to every dish she concocted. The chef and food writer began her career 11 years ago as a social worker in Los Angeles, working with gang members and Holocaust survivors, but the job was taxing and she could feel herself burning out. She'd always wanted to be a food writer, so she created the Beeroness Blog, a website devoted to cooking with suds, as an outlet in 2011. "I've always really loved beer. I traveled to Ireland after college and when I came home I started exploring the California beer scene," says Dodd. "People cook with wine all the time, but I couldn't really find recipes using beer." 
Apparently, she wasn't the only one wanting beer recipes. Dodd got some love on beer blogs and her traffic quickly spiked in the first year. Within six months she had her first cookbook deal. She's now releasing her second, The Craft Beer Bites Cookbook—a collection of 100 snacks, sliders, and tart recipes, all of which use beer in some sort of integral way.  
This time, the recipes are focused specifically on dishes for sharing. "Craft beer is such a community. We love having people over," says Dodd, adding that party recipes were always among the most-requested on her website. 
"Beer is especially good for brining white meats. The alcohol will break down the meat protein so it's softer. You can grill the crap out of it and it's still tender."
While so many food bloggers write in the same super-cutesy voice, Dodd definitely knows her audience, and it shows in her prose: straightforward and focused on the process of making great food. In fact, Beer Bites doesn't feel like a cookbook written by a blogger, it feels like a cookbook written by an authority on cooking with beer. She says that she tests each recipe at least two times, though some recipes are more problematic and take a handful of revisions. It turns out that cooking with beer is more complex than cooking while drinking beer.  
"Hops especially can be complicated," says Dodd. The more you cook hops, the more bitter they become, which can make a dish absolutely unpalatable—even for total hop heads. In fact, the beer you use when cooking matters a lot. In the book Dodd gives clear instructions for what type of beer to use (not brands but suggestions regarding variety and flavor profile). She says that she didn't originally do this. In the beginning of her recipe-writing career she just assumed people would know not to use a smoked porter in a lime sorbet. Turns out, people didn't. "Now I try and really be clear with my instructions." 
Dodd says that she's actually become hooked on cooking with beer—there are few things that beer doesn't improve. "Beer is especially good for brining white meats. The alcohol will break down the meat protein so it's softer. You can grill the crap out of it and it's still tender," she says. Likewise, she is a big proponent of using beer in breads and donuts even, where it acts a bit like a leavening agent and "gives things almost a creamy quality." "Over the summer I got really into making mini-donuts and I was going to make a batch but—and this is rare for me—I was out of beer. The end result was so different. I was really disappointed." 
And that's maybe the only flaw of the book—that between eating and drinking you're liable to run out of beer twice as fast as before. But it's a price we're willing to pay to have smoky porter molasses chicken skewers and chicken beer cheese pretzel empanadas in our life. 
The Craft Beer Bites Cookbook is available online at amazon.com and on Barnes & Noble. 
Lead Photo: Courtesy of Jacquelyn Dodd
Trending on Outside Online