Presenting Our Very Prestigious, Totally Subjective Beer Awards
Crack open one of our favorites this Friday—otherwise known as National Beer Day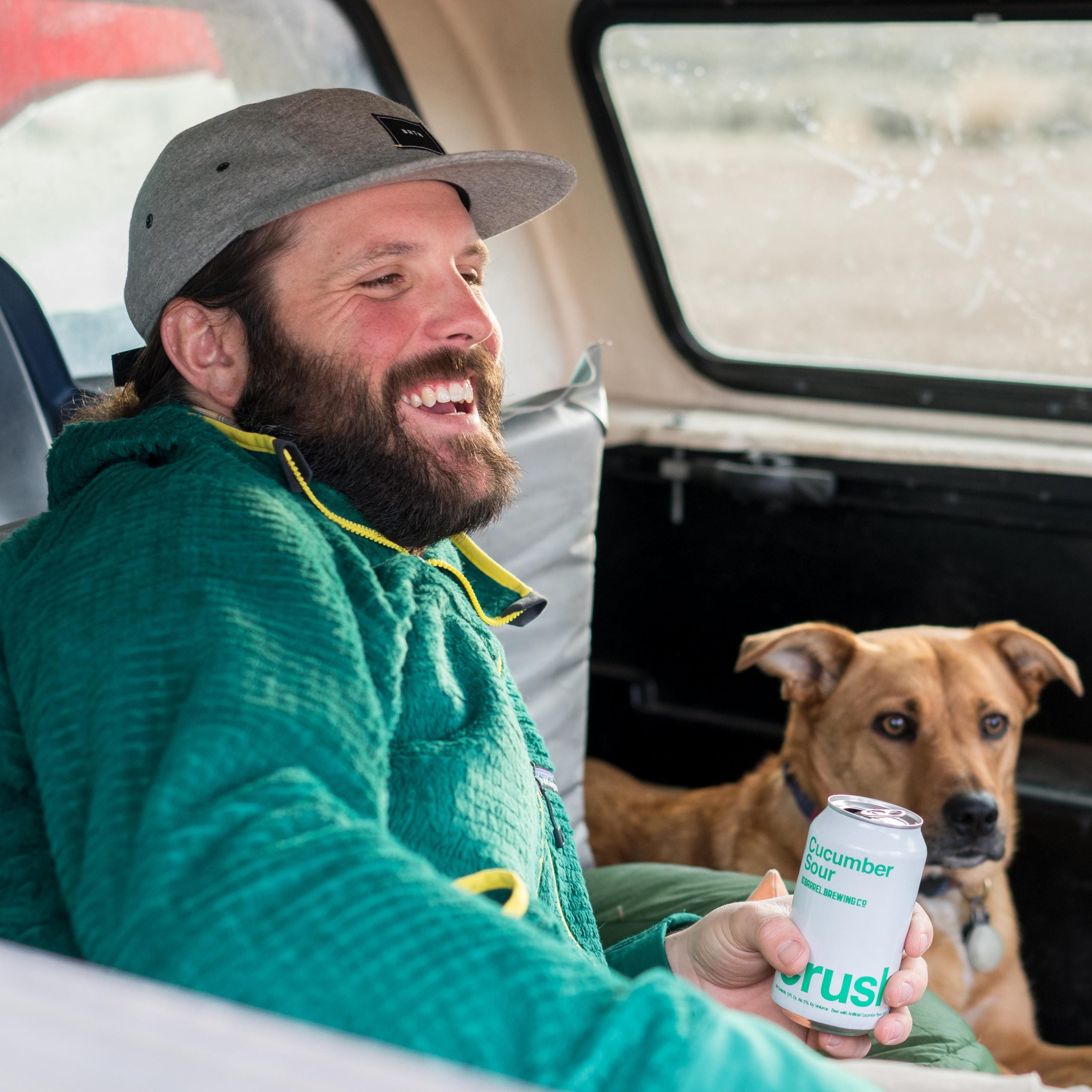 Heading out the door? Read this article on the new Outside+ app available now on iOS devices for members! Download the app.
In our book, you never really need a reason to crack a cold one. But in case you do, April 7 is National Beer Day, which practically makes it your patriotic duty to pick up a six-pack on your way home from work.
It actually marks the day when Franklin D. Roosevelt abolished Prohibition in 1933, signing the Cullen–Harrison Act, which allowed states to sell beer containing up to 3.2 percent alcohol. The beer world has changed a bit since then. We thought it was time to sift through our modern choices and honor those that have found a permanent place in our coolers.
Best Dirtbag Beer
Criteria: Cheap, easy to drink in large quantities, and packable in your ratty-ass backpack. In a pinch, it doubles as shampoo or cologne.
Winner: La Playa. A lot of beer snobs hate the bottom-shelf beers sold at Trader Joe's. For those of us who feel that not everything we sip needs to be a masterpiece of Belgian craftsmanship, there's La Playa. The first reason to love it? At just 69 cents a can, it's cheaper than water. Sure, it's basically Corona 2.0, but if you drink it cold and fast, La Playa is still surprisingly refreshing. If you're more of a lager person, Simpler Times, which you'll find on the same shelf at Trader Joe's, is an equally cheap but serviceable option.
Best Shower Beer
Criteria: The best time to enjoy a shower beer is after a five-hour bike ride, but you can also treat yourself after a particularly grueling day at the office. Hence, your drink should be refreshing but a little indulgent—after all, you didn't just burn 3,000 calories to drink Miller Lite. Don't fall for the shower-specific beers that double as hair conditioner—the most important thing is to pick one that tastes strong enough to break through the steamy, shampoo-scented sensory cleaning experience.
Winner: Tank 7 Farmhouse Ale, Boulevard Brewing Company, in Kansas City, Missouri. Yeasty, fruity, and a bit sour, this is a big beer that's perfect for celebrating a big effort. It's complex but not befuddling, and the grapefruit finish is satisfying after a hot, hard workout. Heads up: Tank 7 is 8.5 percent ABV, which is high even for a farmhouse ale.
Best Summit Beer
Criteria: If you're hauling beer to the top of a mountain, it better be damn good stuff. It also better be highly portable (read: canned) and super satisfying.
Winner: Leo v. Ursus, Firestone Walker Brewing Company. We like just about everything coming out of the tanks at Paso Robles, California–based Firestone Walker, but this new project is especially exciting. The company built a special small-batch brewery just for innovative new projects. So far, the results are fabulous. Leo v. Ursus beers will change quarterly, but what they'll all have in common is bold flavor. The first release is a juicy, hoppy wonder. You will not regret hauling this IPA up to 14,000 feet.
Best Novelty Flavor
Criteria: If you're going to add fruit or cocoa nibs or pumpkin, it better improve the final product and not make it taste like some weird frat-party fruit punch.
Winner: Crush Cucumber Sour, 10 Barrel Brewing Co. A Great American Beer Fest Gold Medal winner, this Berliner Weiss meets underappreciated salad vegetable is the mashup we never knew we needed. This creation from the Bend, Oregon–based brewery is just slightly sour, so it's a good intro for those who haven't yet discovered the joys of this genre.
Best "Sat in a Hot Car but Still Good" Beer
Criteria: When you get back to your car after three days in the backcountry only to realize you forgot to put the beer in the cooler before you left, this is a beer that you'll still crack—even if it is the temperature of warm tea.
Winner: Wookie Down Imperial Red Ale, SweetWater Brewing Company. Part of the Atlanta, Georgia–based brewing company's Dank Tank series, this fuerte mix of hops and roasted malts is perfect for when your technical tank is also a little on the dank side. Wookie Down has generous helpings of Simcoe, Mosaic, and Waimea hops, but the addition of chocolate and chocolate rye malts keeps things from getting too bitter.
Desert Island Beer
Criteria: Spelling out HELP in coconuts is hard work and best done with a beer in hand. If we were stranded, this is what we'd want to be stranded with.
Winner: Heady Topper, the Alchemist. This American double IPA is about as close to perfection as you can get in the beer world. If you can find one—the cult following for Heady Topper is fierce, and it can be tricky to find even in its hometown of Stowe, Vermont.
If your desert island doesn't come stocked with Heady Topper, reach for Two Hearted Ale from Bell's Brewery in Kalamazoo, Michigan. In an era when sometimes the most complicated beers seem to get the most press, Two Hearted is delightfully simple—and perfect. It uses only Centennial hops, plus high-quality yeast and barley. The final product is a 7 percent ABV that is floral, piney, and unforgettably good.