The Best Camping Food and Beer Pairings
These expert-approved combos make any backcountry meal a special occasion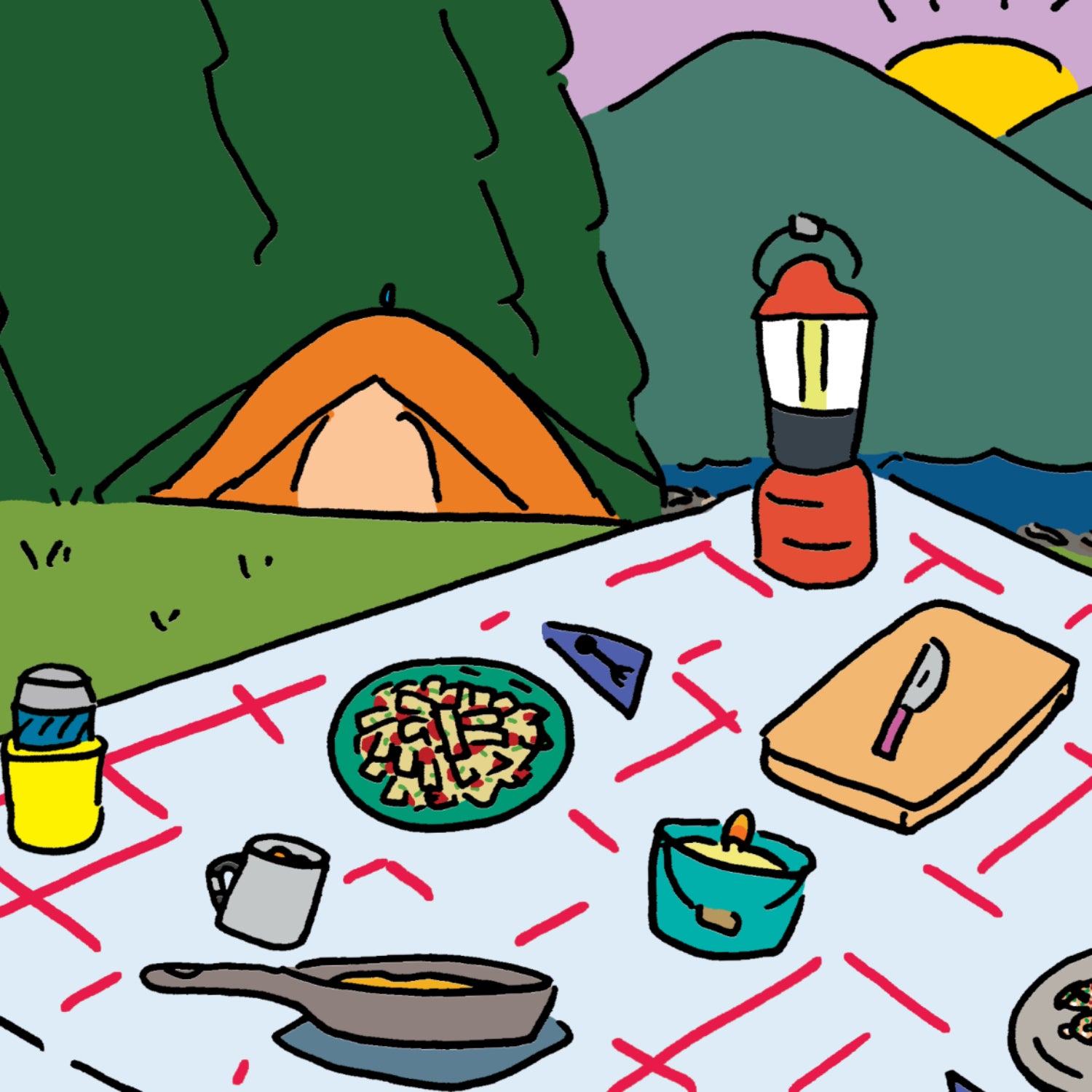 Em Sauter
Heading out the door? Read this article on the new Outside+ app available now on iOS devices for members! Download the app.
The crack of a beer might not be the first sound you expect on a backcountry stay. But, after a day of adventure, we've found that it's well worth the effort to pack a craft beer to complement your dinner—whether that dinner is freeze-dried out of a bag or carefully cooked over an open flame.
Here, we've rounded up some Cicerone-approved beer and food pairings to enjoy around the campfire.
Pilsner and Spicy Peanut Pad Thai
The mix of light lemon and herbal flavors in a German-style pilsner pairs perfectly with the spicy tang of Pad Thai peanut noodles. If you're looking for light and simple, Backpackers Pantry makes a mean, Outside editor-approved freeze-dried dish that's made with real peanut butter and dry roasted peanuts. You can't go wrong with a no-frills and affordable Bitburger Premium Pils—or swing by a brewery near the trailhead and pick up a six-pack of local pilsner. Get extra fancy and pack a fresh lemon to top off your beer and noodles.
Porter and Homemade Veggie Chili
This beer's hints of cocoa nib, dark stone fruit, and lightly toasted malt complement the rich acidity of tomato-based veggie chili, whether you bring yours from home or get it out of a can. Porters make great cold-weather beers because of their heavy body and dark roasted malt flavors; we personally love Bell's Brewery Porter, but you can't go wrong with a locally-brewed pumpkin porter around the fall. They're best enjoyed at a warmer temperature (around 45 to 50°F), so no need for a clunky cooler full of ice.
Gose and Cilantro Lime Chicken Tacos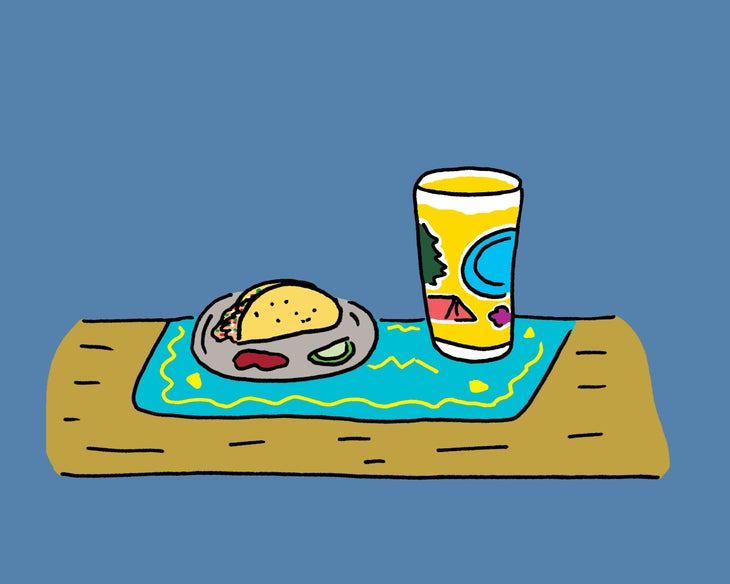 While more complex to prep and cook than a dehydrated meal, this dinner is a crowd pleaser when car camping or setting up basecamp at a shorter-distance walk-in site. Gose beers are known for their sourness and saltiness, and, when paired with a fire-charred chicken taco, their tartness will cut through the dish's savory meat flavor and complement its herbal cilantro notes. We love Avery Brewing's El Gose, which the company calls the "love child of a Mexican Lager and a German Gose." Just don't forget to top your beer and tacos off with a fresh lime wedge before you dig in.
Pale Ale and Sun-Dried Tomato Pesto Pasta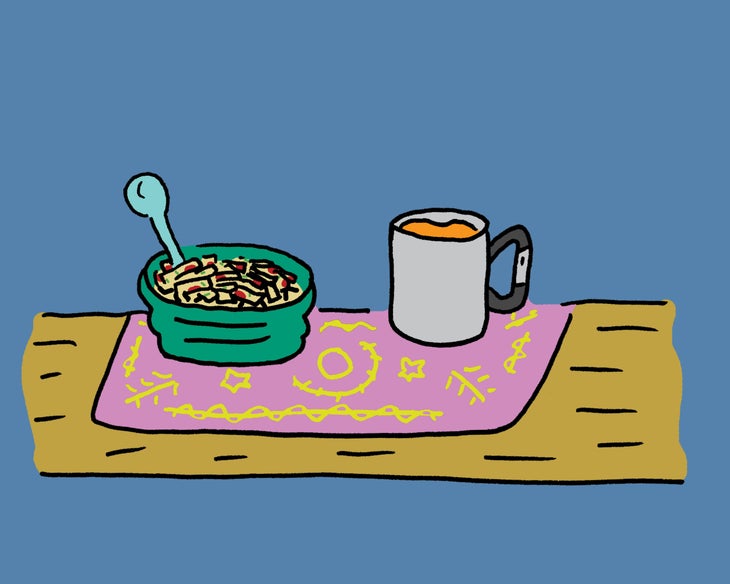 Fend off flavorless camp meals with this mouthwatering combo: The tangy, acidic, and nutty flavors of a made-from-scratch (or store-bought, we're not here to judge) sun-dried tomato pesto pasta pair well with a classic pale ale that packs a punch with its citrus, dank, and pine-forward flavors. Pale ales also won't knock you out after a can or two like IPAs, which are much hoppier and have a higher alcohol by volume. Sierra Nevada Pale Ale is a fan favorite, but we're also partial to sipping on Bent Paddle Brewing's Kanu Session Pale Ale.
Lead Illustration: Em Sauter