Sponsor Content: Cutty Sark
How to Launch a Memorable Trip
Infuse more adventure into your life with excursions that mix the most interesting elements of land and sea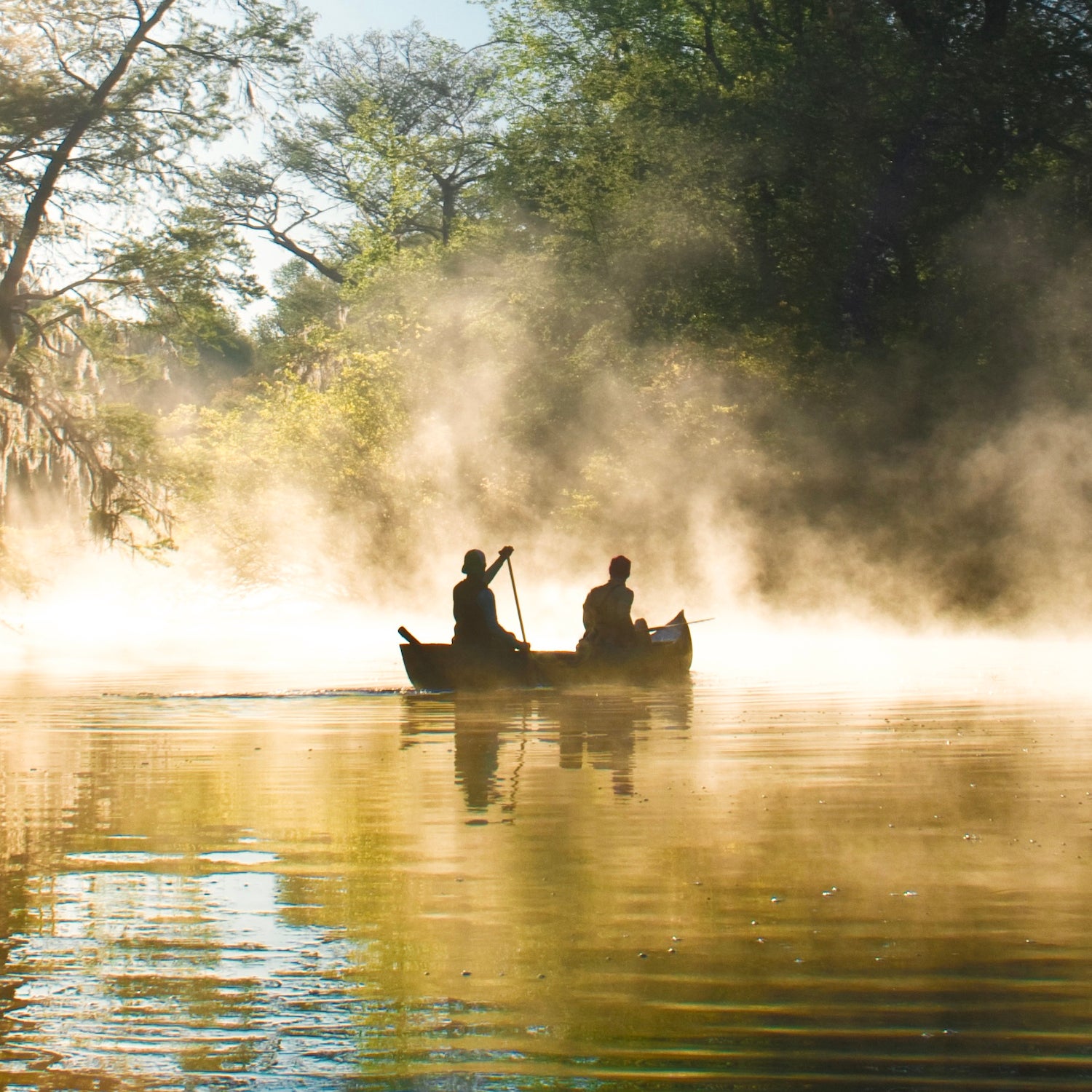 Getty
If you're looking for ways to live the spirit of adventure, having the right information and inspiration matters. Start with the following mini-guides to excursions that mix the most interesting elements of land and sea. Take the advice to kick off your summer with a memorable trip. And then find out how to upgrade your outings and make every day count with tips and recipes, from campfire chili to the best cocktail to complement these added adventures. There's also a chance to win a sailing adventure in the Caribbean, join this summer's U.S. Cutty Sark Tour, plus learn the storied history of Cutty Sark Blended Scotch Whisky.
Paddle the Everglades
From Miami, head two hours south to Flamingo. Grab your canoe or kayak of choice from the marina and launch into Everglades National Park (pictured above). Its 1.5 million acres are best explored by water, where its main attractions abound: mangrove tunnels, marshes, bays, rivers, manatees, alligators and crocs. There are a number of backcountry paddling routes and rangers can help map one out based on your experience and comfort level, but consider it mandatory to overnight on a chickee hut. (Target the Shark Point Chickee Hut for its expansive views and a prime location for both sunrises and sunsets.) These over-water platforms can hold a tent and are indisputably the ideal spot for watching the sun go down (and come back up again). Reserve yours three months ahead of time online, or grab one on a first-come, first-served basis upon arrival. The best part about paddling in your camp gear? There's always room (especially in a canoe) for overnight luxuries like a cooler stocked with your favorite food and a dry bag for drinks (a little Cutty Sark Blended Scotch Whisky, anyone?). 
Sleep: Shark Point Chickee Hut 
Do: Backcountry paddling trip  
Pro Tip: 8 miles a day on the water usually feels about right
Sea Kayak the San Juans
Explore both land and sea on this chain of islands, rocks, and pinnacles on the Washington coast. Take an early ferry from Anacortes to Orcas for a full day. Start by hiking a 6.7-mile loop to the top of Mount Constitution (the island's highest point). Refuel on artisan, wood-fired pizzas at Hogstone, then head to West Beach for a two-hour guided sea kayak tour with Outer Island Excursions. Finish at The Barnacle, a cozy watering hole with creative cocktails and small plates. Extend your stay at the magical enclave that is The Doe Bay Resort and Retreat, with soaking tubs, a sauna, spa, yoga studio, and an organic cafe spread across 38 waterfront acres (pick from cabins, yurts, or a pitched tent at the campground). Cap off your trip with a wildlife boat tour to spot orcas, whales, seals, herons, and bald eagles.   
Eat: Hogstone 
Sleep: Doe Bay Resort & Retreat
Do x Water: Sea kayak at sunset
Do x Land: Hike Mount Constitution
Fun Fact: The San Juan Islands get about 247 days of sun per year
Happy Hour Tip: Pack a flask of Cutty Sark Blended Scotch Whisky and your favorite cocktail fixings for a quick and easy post-paddle sunset beverage at West Beach.
Snorkel to Shipwrecks in Michigan
Michigan's 4,300-square-mile Thunder Bay National Marine Sanctuary is the place to see well-preserved shipwrecks. How'd they get there? Unpredictable weather and rocky shoals made it a treacherous place to pass through the Great Lakes, claiming over 100 ships like the wooden steam barge Monohansett, which sank in 1907 just off Thunder Bay Island. The easy access and shallow waters (just 18 feet) regularly draw snorkelers and swimmers to see the ship's boiler and steep propeller.
If you don't want to dive deep, explore the shallow shipwrecks, lighthouses, and islands via standup paddleboard, canoe, kayak, or even glass-bottom boat tours—the lake's clear, blue water provides high enough visibility to see the shipwreck action from the surface. Road-trip lovers can't miss the 200-mile U.S.-23 Heritage Route, which hugs the coast of Lake Huron with easy stops at beaches, parks, and worthy stops for dining or grabbing a Cutty Sark Blended Scotch Whisky cocktail. 
Happy Hour: Warm up after a day on, or under, the water at the bay-side pubs in Alpena.
Sleep: Churchill Pointe Inn
Do: Snorkel to the shipwrecks
Pro Tip: Drive the U.S. Highway 23 Heritage Route
---
As an original and inimitable whisky launched at the heart of the Prohibition era, Cutty Sark was deliberately created to defy conventions. With its smooth, mellow taste profile and its unique maritime and historical heritage, Cutty Sark will make you go on an adventure.
Lead Photo: Getty