The FDA Is Coming for Your Cheese
New regulations stink more than Camembert de Normandy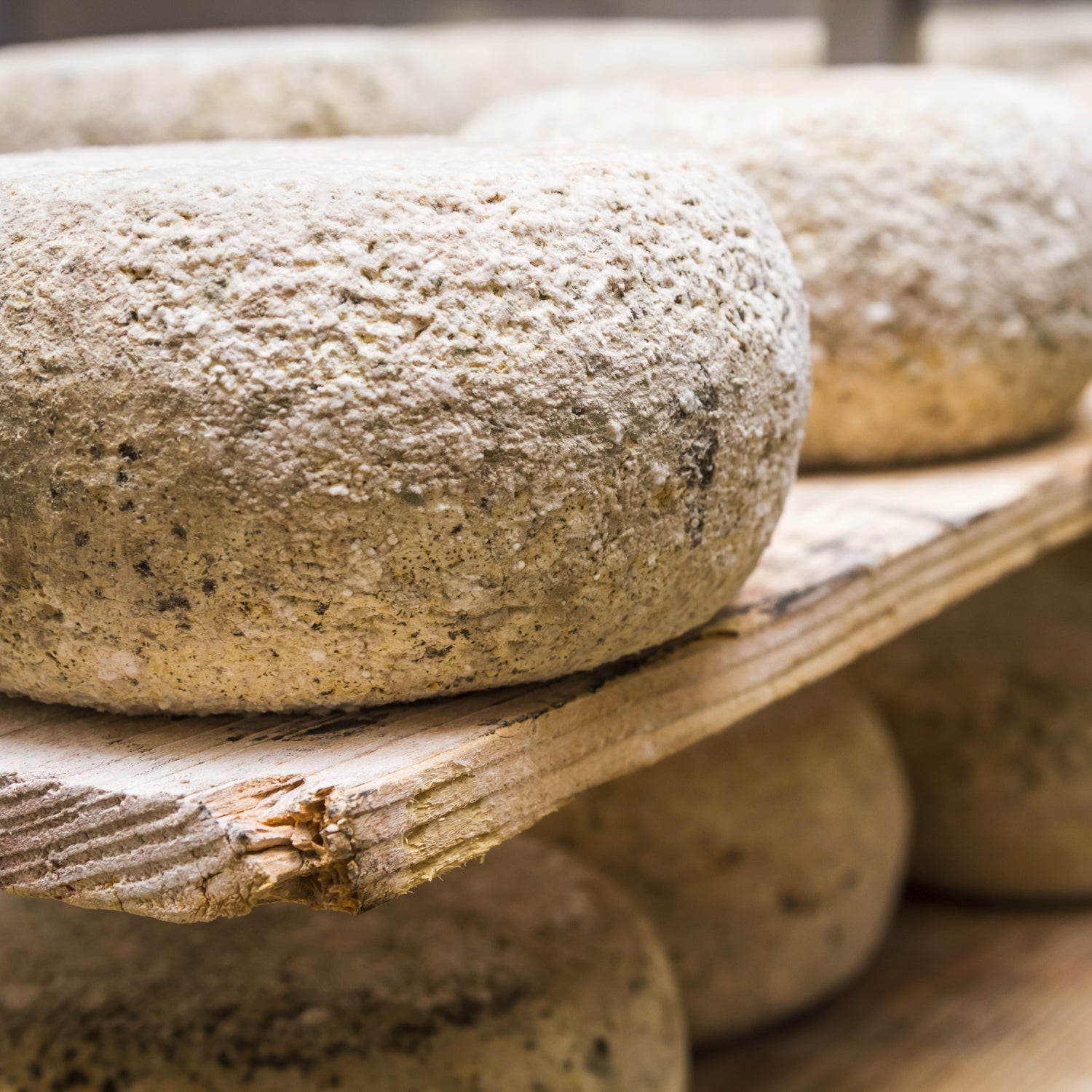 Heading out the door? Read this article on the new Outside+ app available now on iOS devices for members! Download the app.
As Americans, we're used to certain infringements on our liberty, like having the NSA creep on our phone records and the TSA examine our shoes. But there's a limit to our patience. When the government comes for our cheese, people get pissed.
Earlier this summer, FDA inspectors in New York cited a cheese manufacturer for using wooden boards during the aging process—a common practice among artisanal cheesemakers. Because the New York Department of Agriculture allows cheese to be aged on wood, it contacted the FDA for clarification. In response, it got a terse statement from Monica Metz, the branch chief for the FDA Center for Food Safety and Applied Nutrition's Dairy and Egg Branch: 
The use of wooden shelves, rough or otherwise, for cheese ripening does not conform to GMP [good management practice] requirements, which require that "all plant equipment and utensils shall be so designed and of such material and workmanship as to be adequately cleanable, and shall be properly maintained." 21 CFR 110.40(a). Wooden shelves or boards cannot be adequately cleaned and sanitized.
Wooden shelves have been used for hundreds of years—pretty much every shard of Parmigiano-Reggiano (not including that from-a-tube stuff) was aged on a wooden board. To enforce this rule would change the way most U.S. artisanal cheese is made—and it would stop the import of many European varieties. 
When the news broke, people got angry. 
A mob of cheesemakers and cheese enthusiasts took to social media to lambaste the federal agency. Vermont congressman Peter Welch (Dem.) led the fight on Twitter, posting, "We will not back down ‪#SaveOurCheese‬‬‬."
Surprisingly, it worked. Just days after #SaveOurCheese became a thing on Twitter, the FDA backpedaled on the rule and agreed to meet with members of the American Cheese Society (the lobby group for artisanal cheesemakers) at the agency's annual conference in late July.
But we may need to raise our fondue forks once more. Producers and importers of our favorite varieties are again feeling cornered by the FDA, and many are wondering if making raw-milk cheese is worth the risk.
To understand the problem, we have to go back to 2010. At the urging of the American Dairy Products Institute (the dairy lobby group, which did not respond to my interview request), the raw-milk cheese standard was eliminated. This meant all cheese—regardless of its pasteurization status—has to meet the same "health" benchmark. Where raw-milk cheeses could once have up to 100 mpn of nontoxigenic E. coli, now it could have only 10 mpn per gram.
The biggest problem with the rule is that nontoxigenic E. coli are exactly that—not toxic. Of all the things that could kill you in this world, nontoxigenic E. coli is not on the list. It's not even on the list of the things that could make you barf. But the FDA uses nontoxigenic E. coli as an indicator organism. It assumes that if these microorganisms are there, then more sinister pathogens are also lurking within the food.
In 2013, the FDA began sampling 1,600 varieties of raw-milk cheese. The FDA said this random sampling was simply the agency's effort to comply with the law. But to cheese producers, it felt personal. Considering there had been no widespread foodborne illnesses related to cheese in the past year (unlike melons and nut butters), many wondered why the FDA was singling out a relatively small industry.
The sampling isn't completed yet, but the effects are already being felt. With the more stringent standards for nontoxigenic E. coli, many cheesemakers and cheese importers are worried that the risks of having their products deemed "unsafe" outweigh the benefits of producing raw-milk cheeses.
Right about now you're probably wondering why producers don't just give up and start boiling the crap out of everything, right?
The answer: microorganisms are delicious. "Microbes are actually responsible for a lot of the flavor production in raw-milk cheeses—not just nontoxigenic E. coli but a whole host of other microbes as well," says Mateo Kehler, owner and cheesemaker at the Cellars at Jasper Hill in Vermont.
Cathy Strange, the global cheese buyer for Whole Foods Market and a woman whose job I covet, adds, "The reality is these types of bacteria give the cheese its distinctive flavors." You're probably eating way more raw-milk cheese than you realize. Gruyere, Maytag blue, Asiago, manchego, Roquefort, and many other high-quality cheeses are traditionally made from raw milk.
Unlike pasteurized milk, raw milk is always going to contain microorganisms.  "Any nontoxigenic E. coli found in a pasteurized cheese indicates post-pasteurization contamination, whether from unsanitary production facilities or handling," explained Nora Weiser, the executive director of the American Cheese Society, in an email. "Extrapolated to traditionally made raw-milk cheeses, however, the logic falls apart."
Your chances of getting sick from a raw-milk cheese are very low. The CDC reported 122 incidents of dairy-related foodborne illness from 1993 to 2006. Of the 122 incidents, only 27 involved raw-milk cheese (there were 38 incidents involving pasteurized cheese). Most cheesemakers test their products at every single manufacturing stage, knowing that a single salmonella or listeria outbreak would end their business. Cheese is not a risky food.
Unfortunately, even if we want to consume these cheeses, there may come a day when we can't—not because they're illegal, but because regulators have made the standards so difficult to meet that producers have given up trying to make the product, explains Dennis D'Amico, an assistant professor in the Department of Animal Science at the University of Connecticut.
Cathy Strange has seen this effect already. Several of the importers Whole Foods Market purchases Roquefort from recently stopped importing the cheese because shipments were regularly being held up for testing. A few months ago, Uplands Cheese, a three-time "Best in Show" award winner at the American Cheese Society's competition, announced it wouldn't make its fall raw-milk cheese because of the increased scrutiny. "And that's an award-winning cheese. It's one of the best," says Strange.
It's possible the FDA will change its stance. In a statement, an FDA spokesperson said, "We have met with and welcome dialogue with the artisanal cheesemaking community and other food producers about FDA regulations and policy that may affect their industry."
But if it doesn't, get ready to stockpile your favorite varieties—or plan a trip to France.
Lead Photo: Shaiith/ThinkStock