5 Snacks to Celebrate 4/20
Strange but ridiculously tasty food combinations to eat while high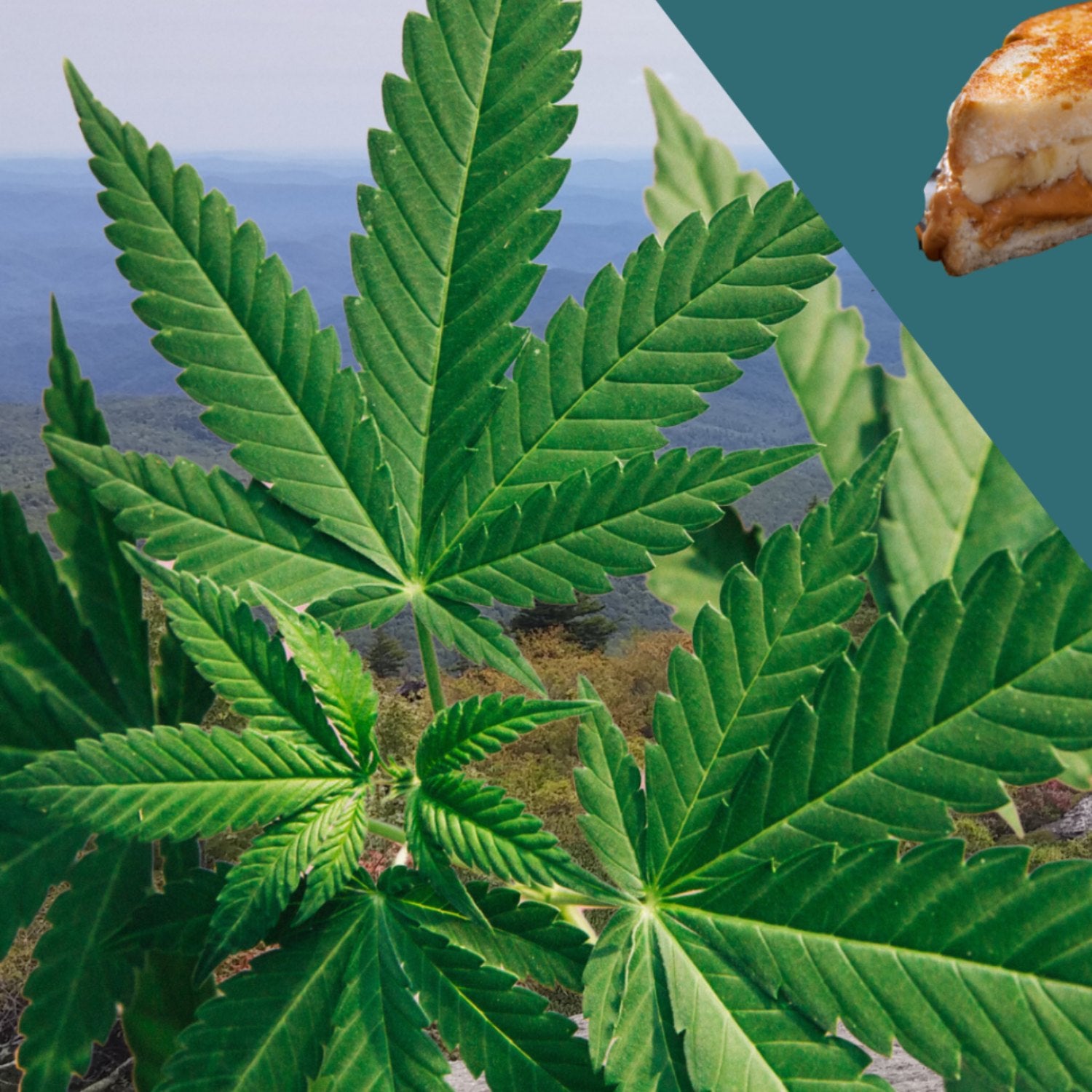 Heading out the door? Read this article on the new Outside+ app available now on iOS devices for members! Download the app.
You may or may not have glanced at your calendar earlier and recognized that it's the 20th day of April. You know what that means! Celebratory 4/20 social media posts and cheerful, "Happy 4/20!" remarks throughout the day.
Known as the holiday for smoking weed — kief, Mary Jane, zaza, bud, ganja, bhang — 4/20's origination isn't totally concrete in our history books, though there are theories. Or maybe there was at one point, but the cannabis made us forget (kidding.) Potentially most popular is the story of a group of teens from Northern California's San Rafael High School who called themselves the Waldos in the 1970s. Legend has it these teens gathered at 4:20 p.m. each afternoon to smoke together after school.
Regardless of how it began, 4/20 continues to be recognized and indulged, especially as weed becomes legalized across the country. Currently, recreational use of marijuana is legal in 20 states.
And there is no greater trio than weed, sitting in the great outdoors, and munching a good stoner snack. In case you didn't know, cannabis contains Tetrahydrocannabinol (THC), which stimulates the part of your brain that controls eating behaviors. This can increase your appetite and can literally make food more flavorful (not that anyone is eating bland munchies in the first place!) For this reason, cannabis has been studied for its anti-nausea benefits, allowing those who suffer from gastrointestinal pain and lack of appetite relief. A study conducted by The University of New Mexico reported that 96 percent of participants who used cannabis to treat nausea experienced some relief.
But for those who use weed for recreational rather than medicinal purposes, here's a list of some of the popular munchies to enjoy. Whether or not you participate in cannabis, these snacks will surely make you want to "joint" the 4/20 celebration.
Takis Taco Salad
Takis is a Mexican brand that makes rolled tortilla chips dusted with chili powder, powdered cayenne pepper, and garlic powder. Takis chips range from spicy to very spicy. Takis are hard to resist, but you can take the snack up a notch by pouring a bowl of takis and topping them with shredded cheddar cheese, ground beef, and sour cream. If you're in the mood, toss in a few bits of shredded lettuce.
Honey French Fries
If you get Doordash-happy after a long and succesful 4/20 and order fast food French fries, try this famous snack that should be entered in the fictitious  "munchies hall of fame." Melt a tablespoon of butter and pour over the fries. Then drizzle a helping of honey on top. Gooey, salty, and, if we're honest, ridiculous.
Elvis Presely's Fried Peanut Butter Sandwich
Known as the King of Rock 'n' Roll's favorite snack, this sandwich is iconic. Heat a skillet to medium-high and add two tablespoons of butter. Slather two tablespoons of peanut butter and one mashed banana on two pieces of wheat bread. Sandwich the slices and place in the skillet, browning each side for two minutes.
Mac & Cheese With Hot Sauce
Rihanna swears by it. And it's so easy. Whip up any boxed mac and cheese and drizzle with ketchup, mustard, and hot sauce. You can also add bell peppers, scallions, Colby jack cheese, and scallions if you're feeling extra fancy.
Sour Apples
For true sour heads. Slice an apple in half (any variety is fine, but be prepared to pucker if you opt for a Granny Smith!) and squeeze lemon juice on each half to taste. Often described as nature's sour candy, this snack will jolt you alert if you're feeling a little slow post-cannabis.
Lead Photo: Getty Images/ Jena Ardell, Lauri Patterson, Yevgen Romanenko