A Saucy Mystery: 500 Pounds of Pasta Dumped in New Jersey Woods
Who is responsible? Without any real leads or suspects, the pastabilites are endless.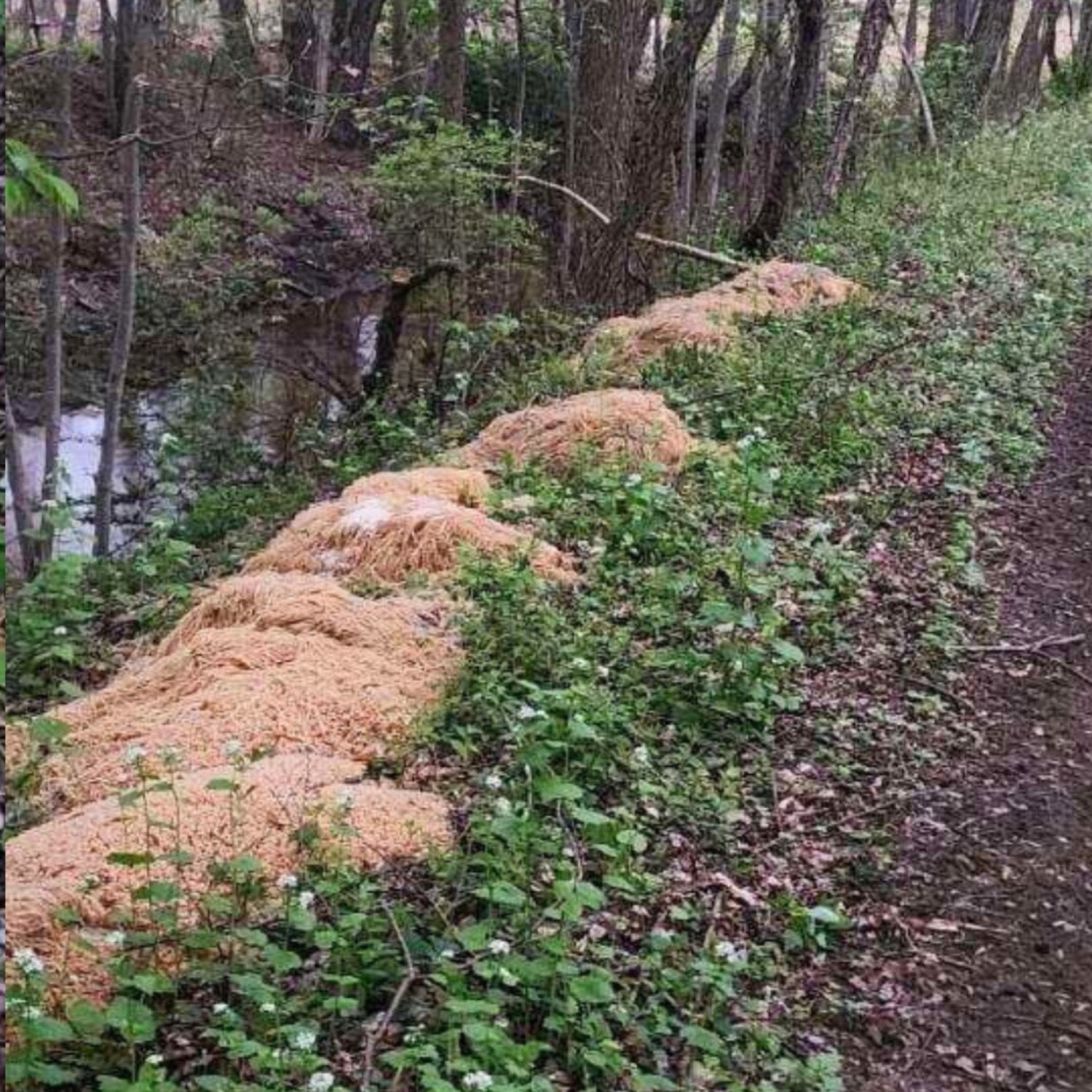 Nina Jochnowitz, Old Bridge Facebook
Heading out the door? Read this article on the new Outside+ app available now on iOS devices for members! Download the app.
"On toppp of spaghettiiiii, allll covered with cheeeese, I fouunnd 500 pounds of pastaaaa, among all the treeeeees!"
A strange, albeit delicious, incident occurred in New Jersey last week, leaving us scratching our noodles.
Hundreds of pounds of cooked pasta was found piled up high by a stream near Veterans Park in Old Bridge Township. What we have dubbed "Mt. Penne" – a potential eighth wonder of the world – was a tragic waste of precious angel hair, elbow macaroni, ziti, and other delicious pasta varieties.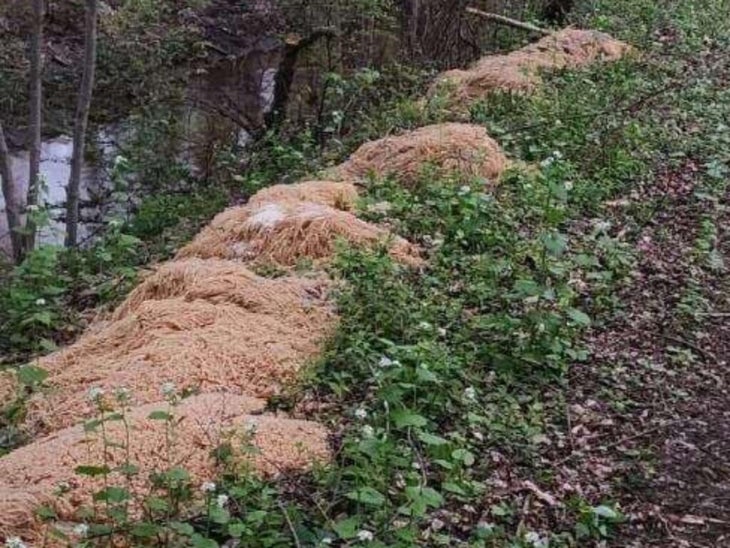 This pre-pasta-ous transgression was discovered by Old Bridge resident and former council candidate, Nina Jochnowitz, who posted photos of what she found on Facebook. Almost immediately, the township responded by doing a rapid ravioli river cleanup. Thanks to the quick work of volunteers and Public Works, there's no need to be alfredo of the mess.
Jochnowitz was not only appalled by the utter lack of regard for food waste reduction, but pointed out the disposal had the potential to be destructive to the environment. She told the Philadelphia Inquirer that the pasta has a pH level that could negatively impact the stream nearby.
Linda Norris-Waldt, deputy director of the US Composting Council, agrees that the oddball event could have been potentially damaging to the area in Veterans Park.
"The biggest harm would be to neighbors from animals attracted to eat the material, and to stream pollution, depending on what is in the pasta," Norris-Waldt says. "It would disintegrate naturally into soil over time, but it's a lost opportunity to compost a compostable material."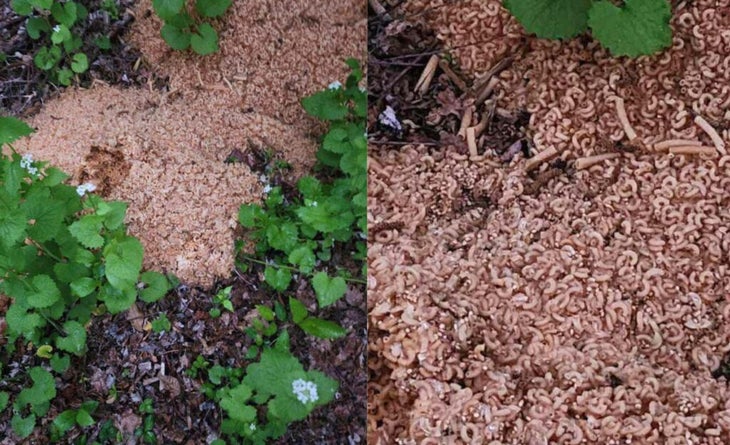 She adds that she hopes the pasta dumpers don't repeat the act and use the woods as their own personal landfill.
To date, the pasta perpetrators have not been identified. Our list of potential suspects include Chef Boyardee, Strega Nona, and  Lady and the Tramp. If the dumpers are caught, it's likely they would face fines. Ironically, around the same time in 2020, New Jersey Governor Murphy signed a law that requires supermarkets and restaurants to recycle food waste rather than put it in landfills.
This law, however, applies to large food waste generators and not individual citizens. If the act was done by a person or persons, the fine is estimated to be up to $500 under the New Jersey penalties for littering code.
Regardless, it's been a weird pasta couple of days for residents of Old Bridge. While locals remain baffled, authorities are fettuccine afraid-o the spaghetti spillers will never be found.
Lead Photo: Nina Jochnowitz, Old Bridge Facebook