How to Grill Anything From Veggie Burgers to Rib Eye Steaks
These days, meat lovers and vegans alike have seriously delicious grillout options. We asked experts on both sides how to do it right.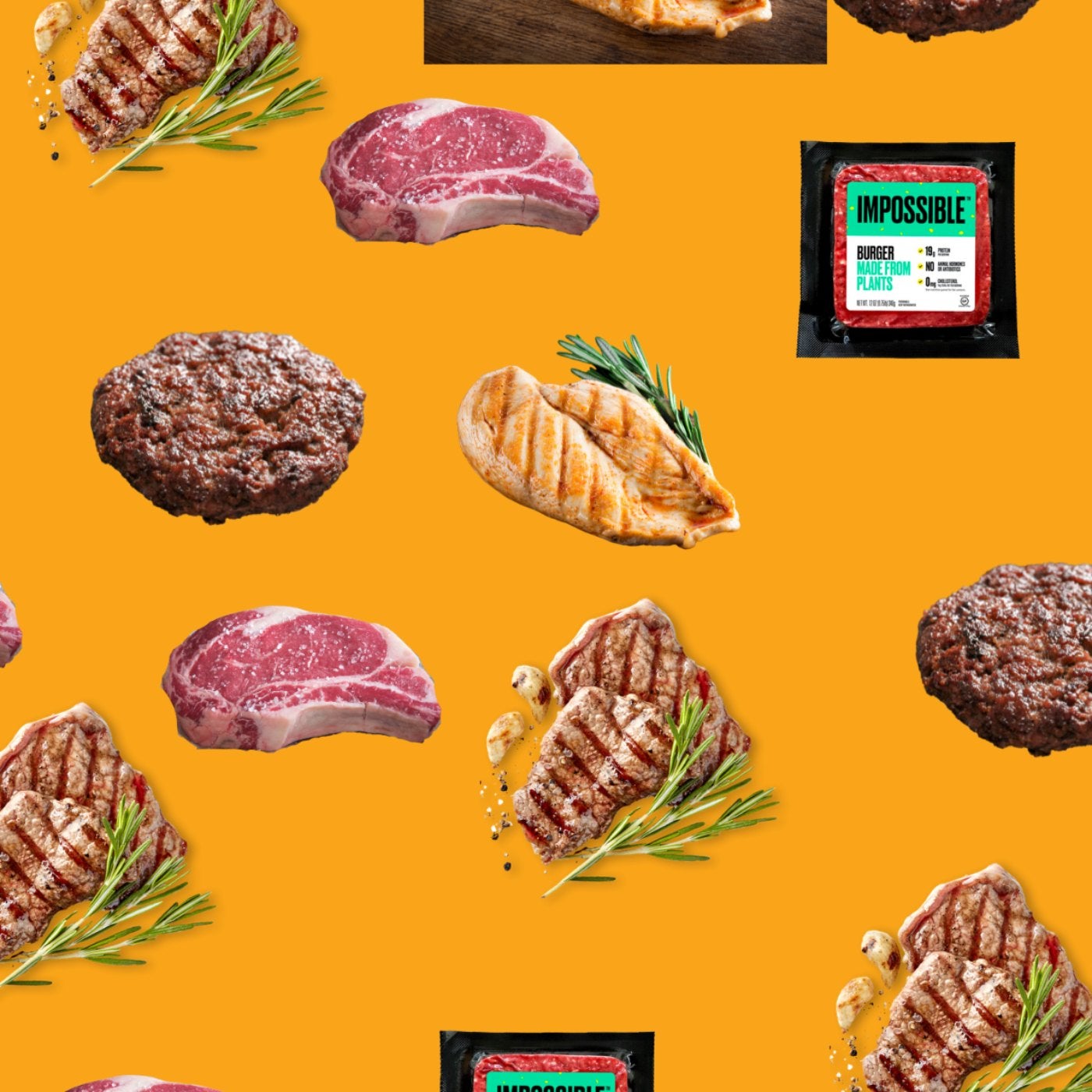 anna1311, hoccungdin, pixelshot, ahirao_photo, Getty, Impossible
Heading out the door? Read this article on the new Outside+ app available now on iOS devices for members! Download the app.
No matter the kind of protein—steaks, chops, plant-based burgers—there's an art to the magic of creating the perfect, juicy, well-cooked (but not well-done!) piece of meat (or "meat"). We asked two very different grill masters to break down the perfect technique.
Ethan Brown is the CEO and founder of Beyond Meat, the first plant-based meat company to land itself in the same aisle as the poultry, beef, and pork at Whole Foods. Brown's newest burger, The Beyond Burger, is being hailed as a holy grail for the plant-based industry.
Chef Tim Love is the highly acclaimed chef at the helm of Texas-based restaurants like Woodshed Smokehouse and White Elephant Saloon. He also hosts CNBC's Restaurant Startup alongside Joe Bastianich.
Together, their intel will bring grill glory to meat lovers and vegans alike.
For Burgers, Go with Many Meats (or No Meat)
Some of the best burgers in the country use a custom blend often incorporating chuck, brisket, sirloin, or short rib. If you go custom, remember your fat content: You want 20 percent fat. If you go plant-based, know you're in good, next-level science hands. The folks at Beyond Meat just launched the Beyond Burger, which is similar to red meat down to the way it "bleeds" (beet juice) and smells beefy when it hits the grill.
For Steaks, Pick the Right Cut
Don't buy a cut that you would usually stew or roast (like short ribs or brisket). Stick with the tenderloins, flatirons, rib eye steaks, and strip steaks. When picking the meat, look for as much marbling as possible and a nice, deep red color. If it's a lighter color, then it's been sitting out and has oxidized.
Take the Heat
Grillers often err on the side of caution and set their temperature too low. With red meat and plant-based products alike, you want high heat. But not too high! You want two temperature zones: one with a high heat to achieve that crispy sear and the other no-so-high to wrap up the cooking. On gas grills, this means one side is low and the other's high.
Take Your Time
Make sure the meat is very cold to form that great textural crust on the burger without overcooking it. And make this your mantra: Don't pat the meat down, don't touch it before the flip, and flip the burger only once. The more you move the meat, the drier it becomes.
Follow the 2×2 Rule
If you're cooking over charcoal and aren't sure when it's ready, hover your hand two inches above the coals. If you can handle the heat for two seconds (exactly two seconds!), then you're ready.
Get Creative to Enhance Flavor
When cooking up steaks, Love uses peanut oil to really deepen the roasted flavor. It has a higher smoke point than other oils, so if you're grilling at high temperatures (and you should be), the oil won't burn and taste bitter. For an extra-smoky flavor on steaks, grill them directly on the coals. This is especially good for thinner steaks like skirt or flank steak where a great sear is all you need, or for steak fish like tuna. Also, if you're using a gas grill, use real wood chips. Try soaking them in your favorite spirit or wine for extra flavor.
Don't Underestimate the Cool Accoutrements of Summer
Fire-proof gloves are an often-overlooked tool, especially for those who work with open fires regularly. You can pick up hot coals and grill racks, or reach over the grill to turn the meat in the back. Plus, they last forever. Another worthwhile investment is a charcoal chimney—ten times better than lighter fluid and you don't get that gas flavor in your food.
Pack Extra Salt and Pepper
You want juicy meat? Salt is your friend. It helps cells retain water and produces a juicier, tastier meat. Generously salt your steaks once or twice before they hit the grill, then again as you slice it for extra flavor. Pepper will only expand on the spice elements of the steak or burger. Don't be afraid to mash some peppercorns to create some texture.
Keep Your Toppings Simple
You've already got a quality cut (or mash-up of plant proteins). You don't need to gussy it up with inch-wide heirloom tomato slices and over-the-top sauces. Maybe put some bacon on top for an extra crunch, but otherwise, keep it simple. On the sauces front, if you really crave that tangy pink-hued spice, get your own canned chipotle peppers to cut down to a paste and mix it with mayo.
Lead Photo: anna1311, hoccungdin, pixelshot, ahirao_photo, Getty, Impossible