Rodney Scott's Barbecue Sauce Gospel
Firing up the barbecue? This is the only sauce you'll ever need.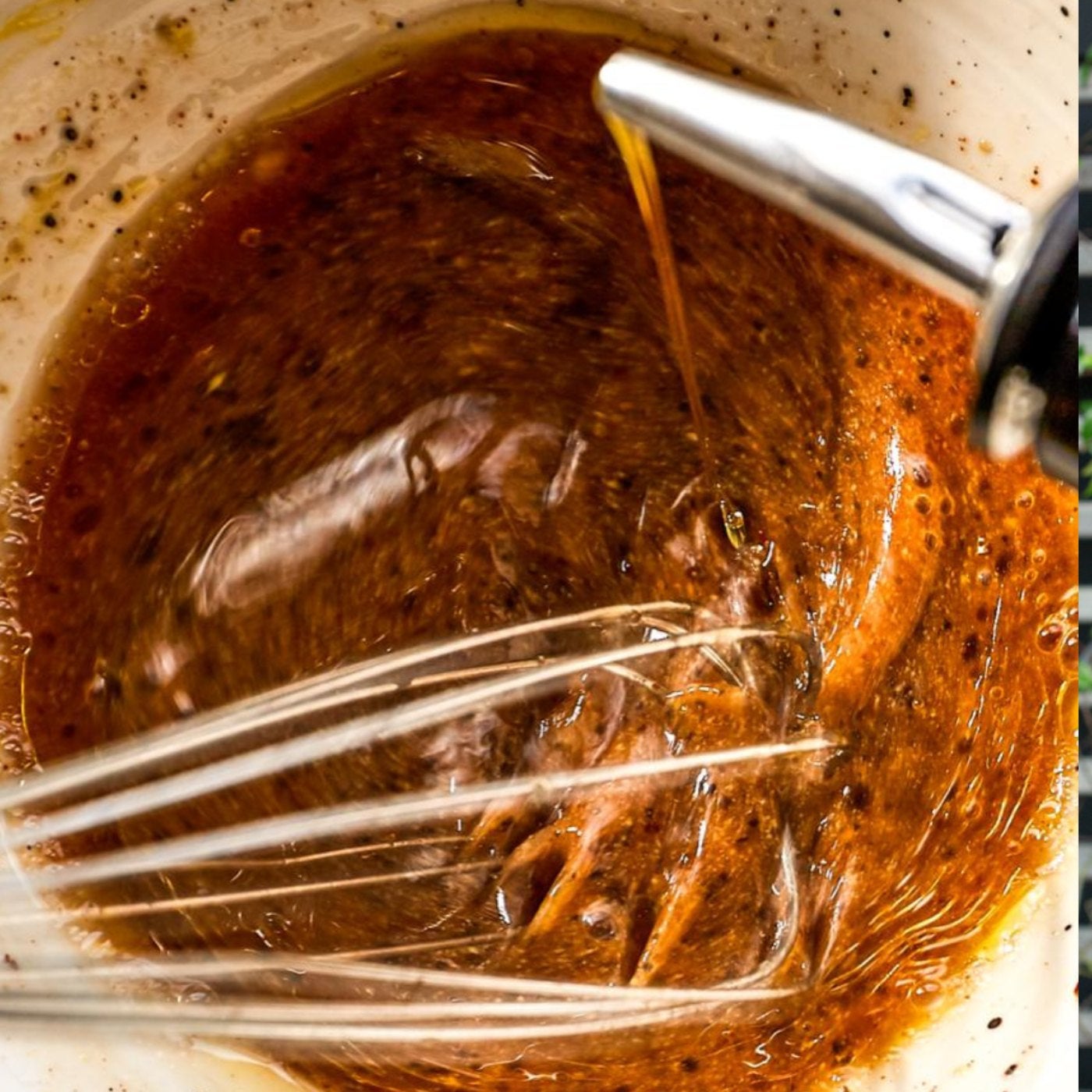 Angie Mosier
Heading out the door? Read this article on the new Outside+ app available now on iOS devices for members! Download the app.
In the barbecue world, sauce preference is as divided as the epic pork vs. beef debate. . And in South Carolina, where Rodney Scott first opened Rodney Scott's Whole Hog BBQ in Charleston in 2017, sauce preference is practically a declaration. As Scott writes in his book, Rodney Scott's World of Barbecue ($29.99, Clarkson Potter, 2021), "Just look up a map of South Carolina barbecue sauces. You'll see that the regions are divided by sauces. Some are mustard-based, some have a lot of ketchup, some have a little ketchup with vinegar and peppers, and some are like mine, mostly vinegar and pepper."
When Scott first opened his barbecue spot in 2017, he drew a line in the sand: His family's vinegar and pepper sauce was the only sauce he served. "It's universal to everything," he explains. "It's my go-to or my game changer if I screw up or something needs a little pop." There were times when customers pushed back, Scott recounts a time when a family from Kansas City ordered, took a look at the vinegar sauce, and went across the street to buy a bottle of KC-style BBQ sauce from the grocery store. They put it on the table and merrily made their way through the meal. "I stood there and stared at it, and said 'we're gonna fix this someday,'" he says. Now several years in, and with six locations spanning South Carolina, Alabama, and soon to be Tennessee, Scott serves four sauces, but none are more precious to him than the original.
As simple as the recipe sounds—white vinegar, lemon, black pepper, cayenne, red pepper flakes, and sugar cooked over heat—the mixture acts like an elixir in the sense that it both seasons and aids the cooking process. "We take the vinegar sauce—we call it Rodney's Sauce—and baste [the whole hog] and let it cook through. If you want more of it, it's on the table," he says. "The goal is to have the vinegar cook all the way through. It's tenderizing and doing its magic while cooking."
Scott, who cooked his first hog at the age of 11, grew up making this sauce at his family's store in Hemingway, South Carolina. "I was the sauce stirrer," he laughs. "My dad or mom would add the pepper while I was stirring and I'll tell you what, if you didn't stir, that burner would scorch. You had to keep that spoon or whisk going around to make sure that pepper was always moving. If not, there was gonna be trouble." The Scotts made the sauce in a massive stockpot right next to the barbecue pit, but you can make it in a saucepan on the stovetop.
A word to the wise: Depending on how much heat you like, you can adjust Rodney's Sauce to your liking. Cook it per the recipe, let it cool completely, and then store in jars. Then, Scott says, "If you let it settle and skim off the top, it'll be milder, or you can shake it and get all the heat."
For the recipe for Rodney's Sauce, click here.
For Rodney's grilling rules, click here.
Lead Photo: Angie Mosier