These Outside Cover Stars Wrote a Cookbook. We're Big Fans.
In 'The Woks of Life,' Bill, Judy, Sarah, and Kaitlin Leung pay homage to the diverse Chinese American experience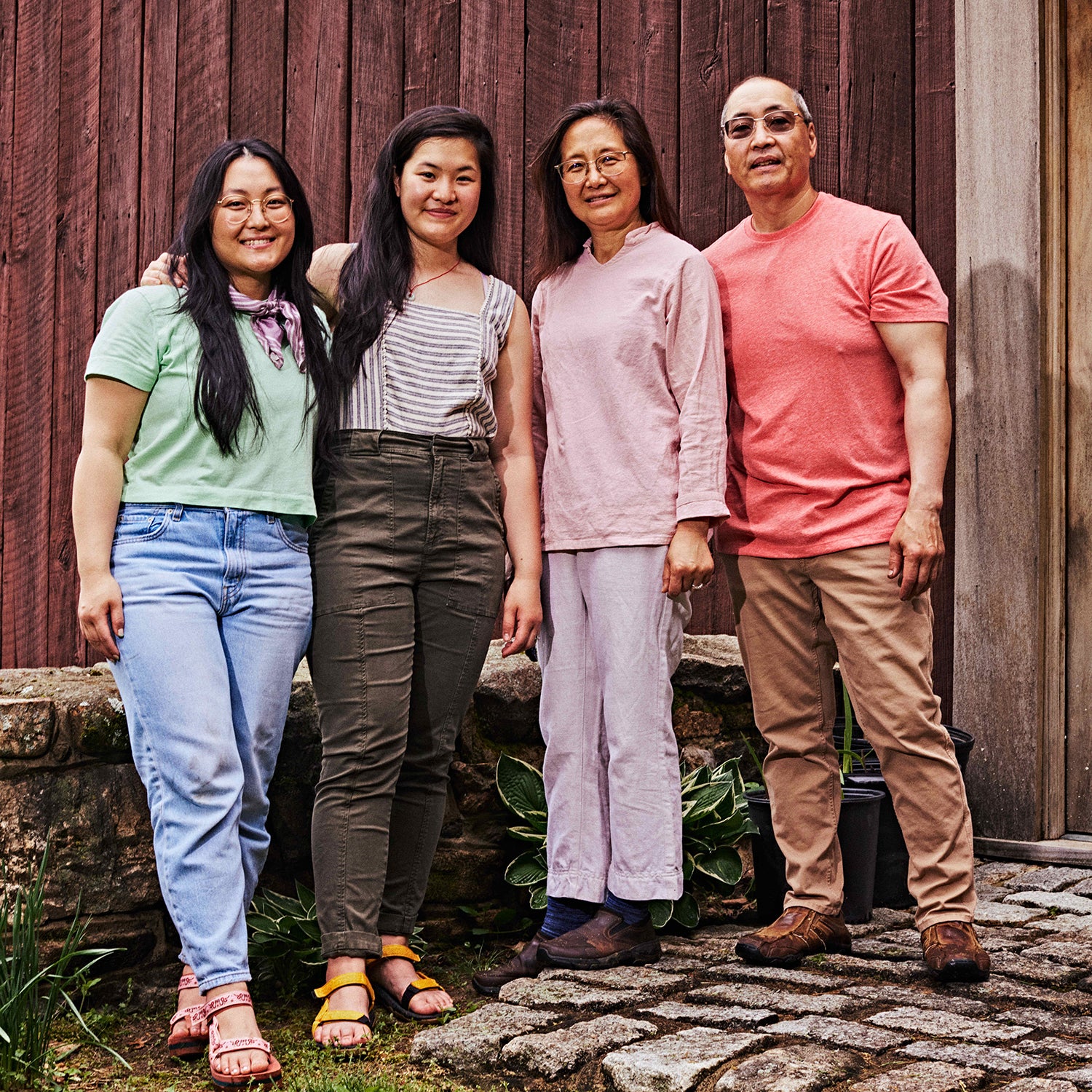 Heading out the door? Read this article on the new Outside+ app available now on iOS devices for members! Download the app.
Whenever I go on a long road trip, whether that's traversing expansive roads in the Southwest or snowy thoroughfares in New England, I always stop by a Chinese restaurant. This could be a humble Taos strip mall eatery or a simple-but-elegant mom-and-pop spot in Bar Harbor, Maine—always, I'm greeted by familiar aromas of garlic and ginger and warm chatter between the waitstaff in Cantonese or Mandarin. I'm at home as I dig into Mongolian beef slicked with soy glaze or a silky egg drop soup. In the U.S., there are more Chinese restaurants than McDonald's and Starbucks combined. Their ubiquity is a testament to immigrant families' resilience and documents the evolution of a thoroughly American cuisine.
The new cookbook The Woks of Life offers a glimpse into one such Chinese American family: Bill, Judy, Sarah, and Kaitlin Leung. Bill was born in Liberty, New York, while Judy lived in Hubei and Shanghai before immigrating to Monticello, New York, in 1983. "For both Bill and me, food was a life raft that connected our families to where they came from," Judy writes in the book. A love letter to the experiences of the Chinese diaspora, The Woks of Life features 100 recipes inspired by food from the Leungs' travels to Taiwan and China, as well as dishes from their home and family's restaurant.
Bill learned to cook from his parents, while Judy brought the tastes of her hometowns to her new American home—together, they imparted their food heritage and epicurean wanderlust to their daughters, Sarah and Kaitlin, who are 32 and 30 years old. "Our family cares a lot about food," Sarah writes. "Like, a weird amount." When the then-college-bound Leung sisters started to make their favorite home-cooked meals, they struggled to understand their parents' vague "a little of this, a little of that" instructions, often communicated over long-distance phone calls. That's when Sarah and Kaitlin started documenting their family recipes, launching The Woks of Life blog in 2013. It quickly acquired a loyal fanbase; was awarded Best Special Interest Blog in 2015 by Saveur; and was featured on PBS, NPR, and in Outside magazine.
Part family memoir, part cookbook, The Woks of Life expands on the website, inviting readers into the Leungs' kitchens and recounting treasured memories, like Billy and Judy's early dating years and family camping trips. Each member—and their culinary talents—is represented equally: Judy recreates the Scallion Pancakes of her childhood, Bill shares his family's restaurant's signature Garlic Fried Chicken Wings, Kaitlin details her Shortcut Dan Dan Noodles, and Sarah reinvents the Chinese Bakery Cream and Fruit Cake, a staple at every Chinese kid's birthday party. Each dish receives meticulous instructions—including a step-by-step photo guide on making Cantonese Roast Duck—with QR codes sprinkled throughout that direct readers to their blog for more in-depth techniques.
While some dishes, such as Bill's Mother's Cantonese Zongzi (glutenous rice dumplings), can be complicated and require a few rounds of practice, the labor is so worth it. Most recipes are easy to replicate, though, making for a satisfying weeknight dinner with a bowl of white rice, like the Liangban Pressed Tofu with aromatic sesame oil and Three-Cup Chicken with dark and light soy sauce. "Chinese cooking seems intimidating and complex, but once you know the ingredients to stock in your pantry, as well as a few tricks, you'll be totally surprised at what flavors you can pull off in your own kitchen," Sarah says. And what a delicious surprise it is: like my passing visits to American Chinese restaurants, The Woks of Life led me on a culinary road trip from New Jersey to New York, all the way to Taiwan, Shanghai, Xinjiang, Hubei, and Hong Kong.
---
Beyond the kitchen, the Leungs love exploring nature and cooking outdoors. Their Hong Kong-Style Crispy Rice Skillet is designed for the stovetop but can also be made over a campfire. You can find the recipe here.
Lead Photo: Cover courtesy Clarkson Potter; Photo Alex Lau