Indefinitely Wild
For Better Cooking, Splurge on These 3 Food Items
In the kitchen a little more than you were before? Here's some help.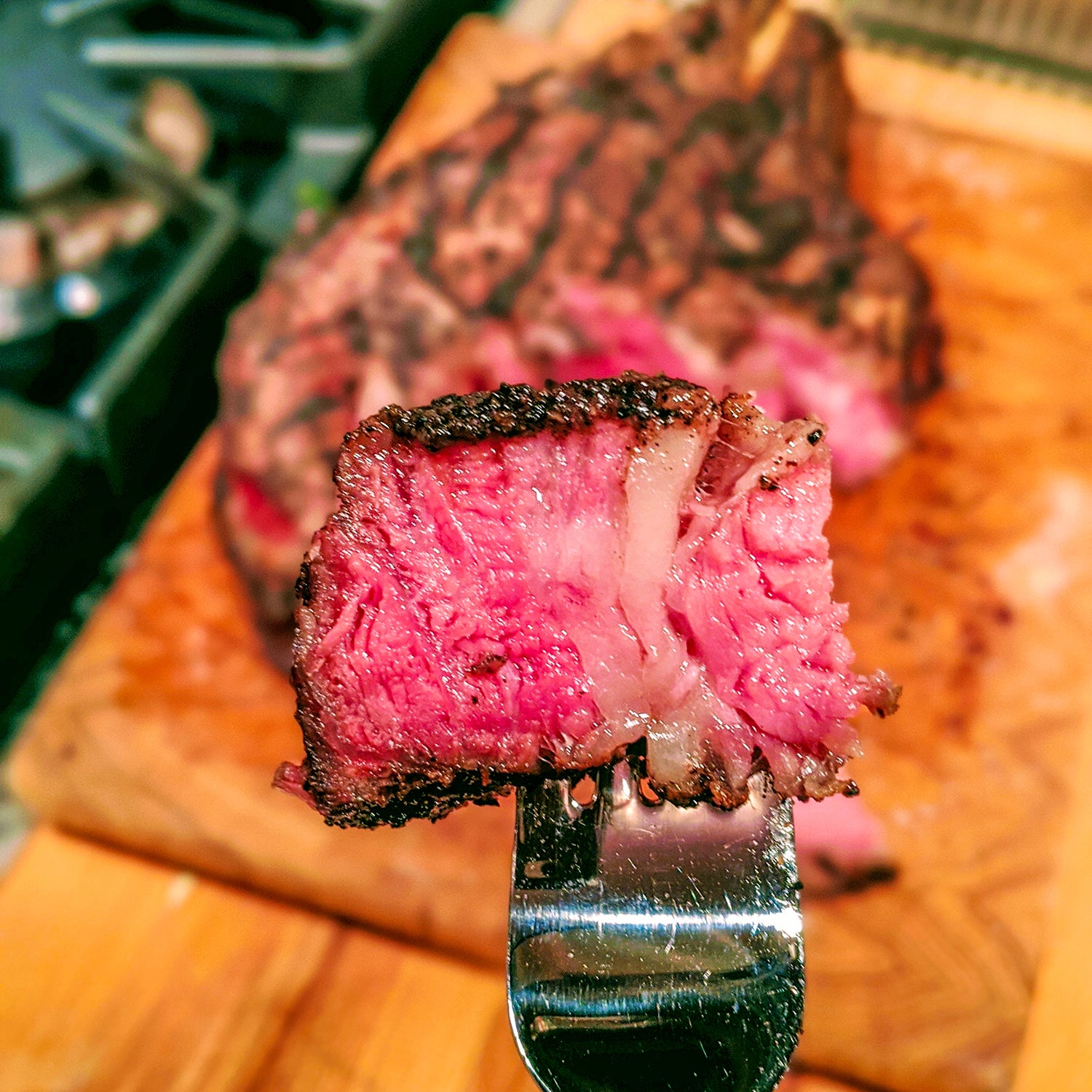 Heading out the door? Read this article on the new Outside+ app available now on iOS devices for members! Download the app.
I like food—both food I cook myself and food I eat at restaurants. With the latter impossible right now, I'm cooking every night. Here's how I'm making those meals special with upgrades you can order online.
Real Olive Oil
Did you know that most olive oil you find on store shelves isn't actually olive oil? I didn't until my wife ordered a case of authentic stuff. I tried it, it blew my mind, and I read the importer's manifesto on the topic. Tasting was believing, but investigations conducted by this book, University of California Davis, and The New Yorker add the necessary authority.
Imported in small batches from a single producer in Umbria by a gym owner in Minneapolis, Olio del Cardinale ($35 for a 750ml bottle) tastes like nothing else I've found this side of the Atlantic. This stuff will instantly improve the flavor of pretty much anything you cook in it, or dress with it, thanks to its fruity, nutty, pure taste. I've noticed it appears to have a higher smoke point than stuff we were paying the same price for from the fancy organic co-op, so it works better for sautéing meats or cooking chicken on the stove top, too.
Drizzled on top of popcorn, it tastes better than butter. It gives salad a new dimension of flavor. And I'm rubbing steaks with Olio del Cardinale before grilling, giving them a newfound degree of richness. It'd be especially great to dip some homemade bread in.
Healthier Pasta
My wife, Virginia, has celiac disease. Luckily, there's been a boom in demand for gluten-free products in recent years (thanks, in part, to people who are under the mistaken impression that gluten is somehow bad for them, but that's another story). There's a bunch of gluten-free pasta options out there, but none of them have the flavor, texture, or are as healthy as Cybele's Free To Eat ($4.39 for an eight ounce box), which also foregoes other allergens like dairy, soy, eggs, and nuts.
All varieties of Cybele's pasta are made only from vegetables. The ingredients for our favorite, the white rotini, are: cauliflower, parsnips, and green lentils. That's it. A two-ounce serving includes 200 calories, one gram of fat, 34 grams of carbs, and 15 grams of protein. Compare that to a normal, wheat-based pasta like Barilla Rotini, which also contains 200 calories, and one gram of fat, but 42 grams of carbs and just seven grams of protein. Plus, Cybele's has far higher percentages of vitamins and minerals than traditional pasta.
None of that would matter to me if Cybele's couldn't match the taste or texture of the real thing. But it does, and then some, adding new layers of flavor to what you've come to expect from pasta, thanks to it's all-veggie ingredients. We boil it two minutes shy of the recommended time, drain it, then don't rinse or shake it, and that brings it to a perfectly crisp al dente every time. It's so delicious that I now consider Cybele's an essential ingredient when I'm trying to impress dinner guests with my signature meal: hot Italian venison sausage pasta, made from an animal I've killed, butchered, and turned into sausage myself.
Better Beef
I'm involved in an Internet bromance with this guy Erik Sun, who is a chef and owner of a handful of San Francisco restaurants. A few years ago, Erik sent me a piece of elk backstrap he'd harvested himself. I went on to sous vide it in a hot spring, then sear it on a campfire, 20 miles into the backcountry, and served it with a fresh berry compote. That was easily one of my top three meals of all time. Erik knows his meat.
With his restaurants closed by the pandemic, Erik is making his formerly-secret beef supply available to the public. He has some ultra rare varieties like olive wagyu available, but if, like me, your budget doesn't quite run that high, then his supply of 25-day dry-aged cuts (from $1.84 per ounce) is still going to be a major upgrade over what you can buy in most stores.
Dry aging is the process of tenderizing and adding flavor to beef in controlled conditions that regulate the levels of bacteria and moisture that can reach the meat. Steak loses weight to moisture loss during this time, and a crust forms around the edge that is then cut off. The time the process takes, the equipment required, and the extra processing required before it ships to you account for the price increase.
The end result is a buttery flavor and extremely tender texture. And the best way to cook it is using my best steak recipe.