How to Get Your Kids To Love Real Food
With a little help from Her Goopness Gwenyth Paltrow, here's how to steer your kids away from the Game Boy and into some garden-friendly activities for lifelong health.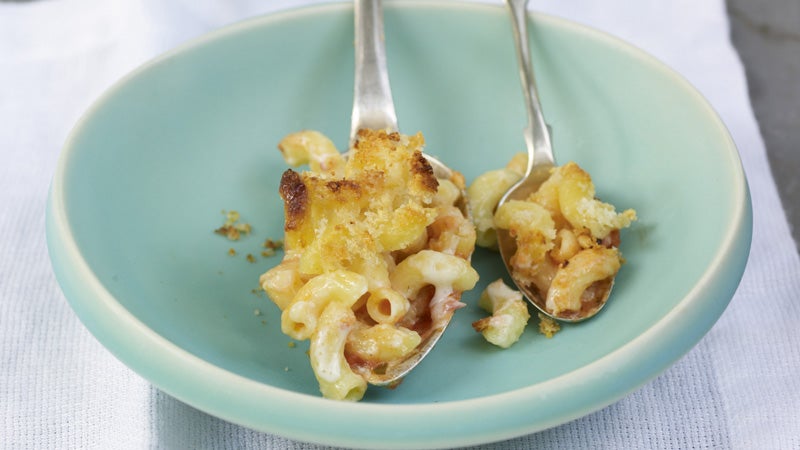 Heading out the door? Read this article on the new Outside+ app available now on iOS devices for members! Download the app.
It is my belief that children should know about food, should learn how to handle and prepare it. I think of it as a life skill no less important than any other… maybe more so as it will enable them to take control of their health as they get older. They have become well versed in their own likes and they often have opinions about how things are done.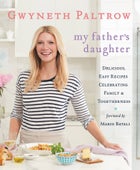 Find more recipes and tips in Gwyneth's new cookbook,
My Father's Daughter
.
Here are some of the ways that I include them in the process, ways you might be able to incorporate into your routine.
Go to the farmers' market or supermarket together. 
Give your children their own baskets and ask them to pick out vegetables or grains or fish that look interesting to them, anything that is fresh or dried, not processed. Look up recipes using the ingredients they have selected and have them choose something appealing to them. Easy books that focus on ingredient-driven, simple preparations are great (like River Cafe Cookbook Easy by Rose Gray and Ruth Rogers, and Alice Waters's The Art of Simple Food, or look at epicurious.com or other foodie websites). If they are old enough, have them assist in the washing and preparing of the food. My kids beam with pride when they have had an impact on a family meal.
Make a kitchen garden.
Go to your local nursery for young plants or peruse the internet for seeds you can order. Kids love the process of watching things grow, especially when the choice of herb or vegetable was their idea. Plant veggies or herbs in a patch if you have a garden or even in pots by a sunny window or on a fire escape. Watering plants and checking their growth with a ruler is always fun. Get little veggie- and herb-picking baskets for them and have them do the cutting and picking themselves. (You will be surprised how well baby scissors work on a bunch of chives.)
Talk about the seasonality of the food, why and how things grow in different temperatures.
Get a list of what grows when, starting with the season you are currently in. Narrow down the list to three or four of the fruits and vegetables in season and talk about appealing ways to cook them. Go to local farms or join a co-op where you can pick what is growing. Do a bit of history on a food that is not native to your area and ask your kids to think about how it gets to your kitchen from where it has come from.
Make treats from scratch.
Kids love carbs carbs carbs and so they should, they are delicious. In my kitchen we love to deep-fry French fries, so I make sure we do it often enough to satisfy cravings, but not every day or even every week. I always use organic vegetable oil and potatoes to try to convince myself that the French fries are healthy. Maybe not, but at least I know where the main ingredients are coming from. I try to alternate less healthy cravings with healthy options as well: bake sweet potato fries still taste great with ketchup and are a much healthier alternative to deep-fried potatoes. Whole wheat pasta and brown rice are easily dressed up with a flavorful sauce. For sweet treats, the homemade version will always trump a store-bought variety, which will always contain preservatives and other unsavory ingredients. And always let the kids lick the bowl in reward for their concentration and hard work!
Expose your kids to the flavors of other countries and cultures.
One fun way to do this is to ask your kids about what they think children are eating in a far-off land. Do some research about popular dishes and see what sounds interesting to them. Then make a menu plan and cook a meal with a theme from, for example, Mexico, Japan, or Thailand—the options are endless—and you can try a different country every week. You can even listen to music from the country for extra inspiration.
Have your kids measure out ingredients. 
It's a great way to hone developing math skills. If something calls for a cup of flour, I often hand my daughter a one-third-cup and ask her how many of these she needs to put in the bowl to add up to one cup. You can make this as challenging or simple as suits your family.
Macaroni & Cheese (A Few Ways)
I grew up looking forward to the nights we had mac and cheese; my mother would pop the supermarket frozen kind in the toaster oven and the bubbling American cheese would go all brown on top. My brother and I used to fight over the crispy bits. In this more Italian-leaning (and preservative-free) version, the ultimate comfort food gets an elegant makeover. I love to serve this in ramekins for individual portions, adjusting the flavors at the end for each member of my family.
Basics:
Serves: 4
Active preparation time: 20 minutes
Total preparation time: 35 minutes
The mac and cheese can be made up to the point of baking way in advance.
Ingredients:
1 pound elbow macaroni (preferably with ridges)
8 ounces mascarpone
Pinch freshly grated nutmeg
1 cup tightly packed grated Parmesan cheese, plus 1/2 cup for topping
1/2 cup milk 
Coarse salt
Freshly ground black pepper
1/2 cup plain bread crumbs 2 tablespoons unsalted
Butter
For variation add one of the following:
1 cup basic tomato sauce
1 ball fresh mozzarella, cubed
1/2 cup crumbled Gorgonzola cheese
1/2 cup Taleggio cheese, broken into small pieces
Preparation:
Preheat the oven to 400°F and turn it on to convection if that's a possibility. In a large pot of boiling salted water, cook the macaroni for 2 minutes less than indicated on the package. Meanwhile, stir together the mascarpone, nutmeg, and 1 cup of Parmesan in a small saucepan over a medium flame until the cheeses melt together, about 2 minutes. Stir in the milk and salt and pepper to taste and keep the sauce warm over a low flame. Drain the pasta and combine it with the sauce.
In a small bowl, stir together the remaining 1/2 cup of Parmesan and the bread crumbs. At this point, you can put the macaroni in a large baking dish, scatter the bread-crumb topping over it, dot it with the butter, and bake it for 15 minutes and it will be great.
Or you can do any of the following variations, which can be done in 4-ounce ramekins to make individual servings:
Put a layer of tomato sauce on the bottom of the baking dish, then pour the macaroni over the sauce, sprinkle with the bread crumb mixture, dot with butter, and bake for 15 minutes.
Mix the mozzarella with the macaroni before pouring into the baking dish. Top with the bread crumb mixture, dot with butter, and bake for 15 minutes. This is also particularly nice with the tomato sauce base as in number 1, above.
After you pour the macaroni into the baking dish, tuck in tiny bits of the crumbled Gorgonzola, sprinkle with the bread crumb mixture, dot with butter, and bake for 15 minutes.
After you pour the macaroni into the baking dish, put a layer of Taleggio on top, sprinkle with the bread crumb mixture, dot with butter, and bake for 15 minutes.
Excerpted from the book My Father's Daughter by Gwyneth Paltrow © 2011 by Gwyneth Paltrow. Reprinted by permission of Grand Central Life & Style. All rights reserved.