Sponsor Content: TINCUP
The Whiskey Brand Helping Save Winter
Protect Our Winters and TINCUP Mountain Whiskey are standing together on the front lines of winter's defense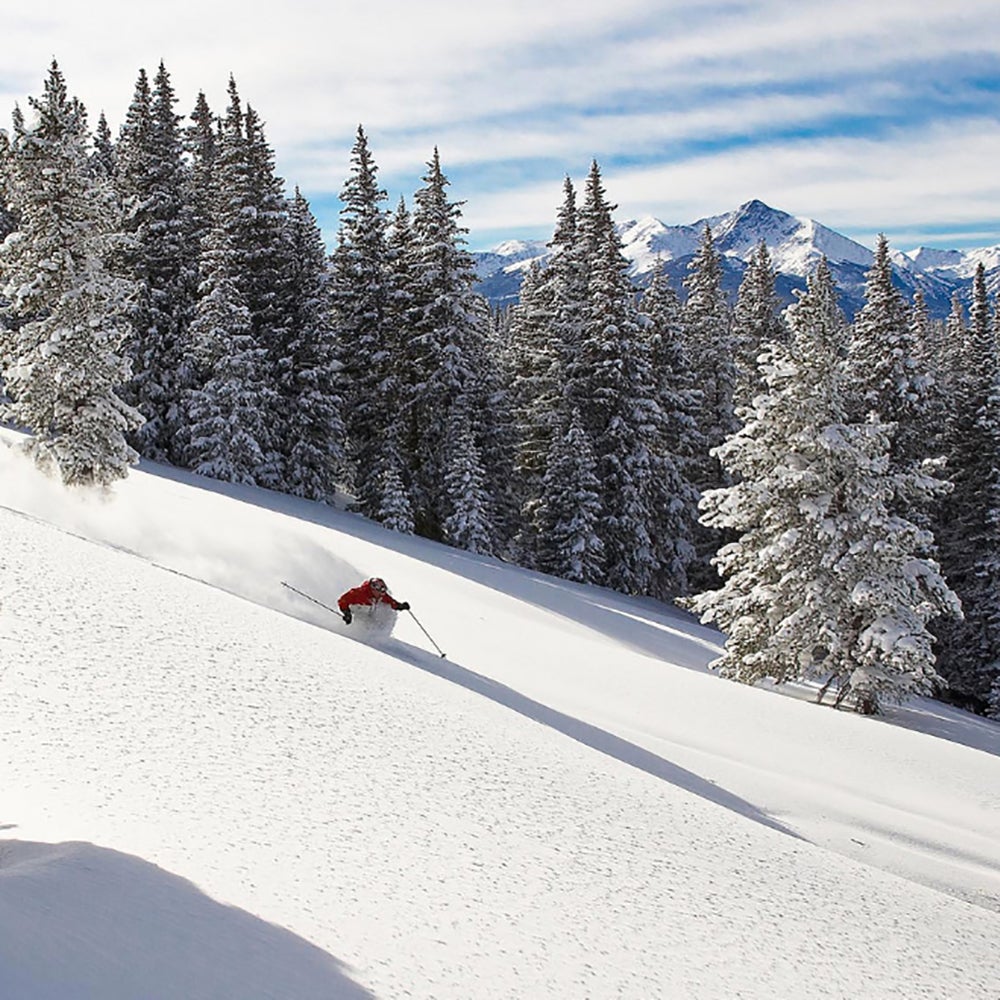 All sorts of people love snow, for all sorts of different reasons. Snowmelt is the source of roughly 75 percent of water used by cities and farms in the American West, while low snowfall is linked to everything from a rise in wildfires to forest-devouring bug infestations. Snow is also, of course, the main ingredient in the United States' massive ski industry. And if you know anything about skiers and snowboarders, you know that nobody loves powder more than they do.
But despite all that passion, the ski industry isn't very good at defending winter. In fact, in the face of climate change that is dramatically affecting everything from the length of the ski season to the elevation of the snow line, the winter sports community has been mostly silent. That's where Protect Our Winters—and TINCUP Whiskey—come in.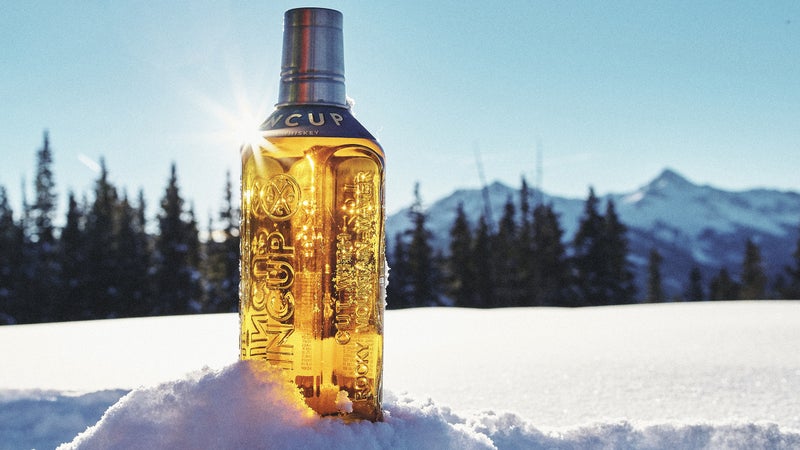 Founded in 2007 by professional snowboarder Jeremy Jones, POW is one of the few organizations fighting for snow on Capitol Hill. Its overarching message is as simple as it is powerful: Shorter winters mean less snow, and less time spent in the mountains. To combat that, POW lobbies Congress, crafts policy agendas, organizes summits, participates in marches, and educates people. To get the word out, it partners with like-minded brands including TINCUP Whiskey, which recently joined forces with POW for their first initiative: TINCUP Whiskey is donating $25,000 to POW's fight against climate change.
To amplify its message, POW also works with a roster of 90-plus high-profile professional athletes, whose primary purpose is to turn passionate outdoor people into climate advocates. "Athletes and companies have powerful voices," says POW ambassador and pro skier and climber Emily Harrington. "My position as a pro athlete is no longer just being good at skiing and climbing—but being good at convincing people that climate matters."
You don't have to be a famous expedition leader, big-wall climber, or snowboard film star and visionary to do your part
Much of Harrington's work is done via her social media channels, where she connects with her followers not by touting boilerplate climate change statistics but by sharing heartfelt anecdotes about her personal connections to climate. "Because of people like Emily, and the hundreds of local heroes she inspires, our reach is significant," says Jones. "Thanks to Emily's influence, all of a sudden you're talking to a lot of people who might not have been engaged on climate before."
The ambassadors also lead by example. Harrington and her adventure and life partner, Adrian Ballinger, an elite mountain guide and climber, often have to travel internationally, so now they buy each other carbon offsets for those flights. Closer to home, they've ditched the "California carpool"—six skiers driving six cars to the trailhead or resort—in favor of some simple coordination. They also kitted their bikes out with ski racks and studded tires and now bike to the slopes whenever possible. "It's not a big global change," says Ballinger, "but people see it. And Tahoe has massive traffic issues, so even small changes have an impact."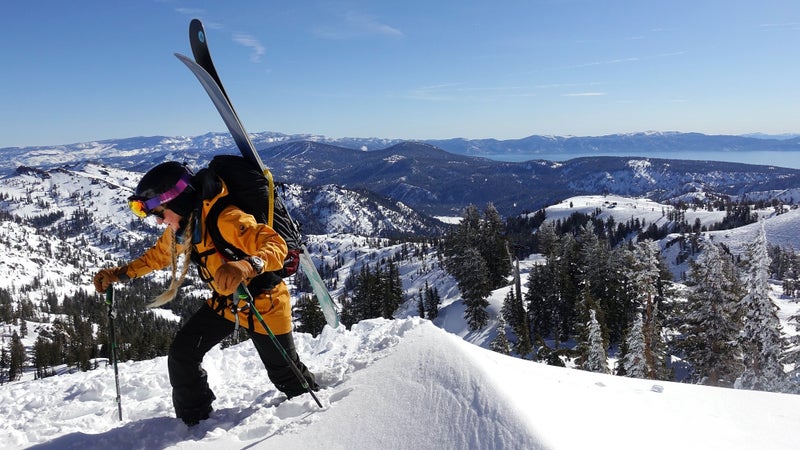 In other words, you don't have to be a famous expedition leader, big-wall climber, or snowboard film star and visionary to do your part. As the partnership with TINCUP demonstrates, your first step toward combating climate change can start with a sip of whiskey. "It's a natural fit with a like-minded brand," says Jones, noting that large donations like TINCUP's are what enable POW to do its work. "We understand that not everyone that cares about climate is able to drop everything and become a full-time climate change advocate. But every choice adds up."
It's an important lesson to remember. Whether it's the whiskey you drink or the way you get to the mountain, it all starts with an awareness that the future of winter sports—and much, much more—is at stake. And the mountains are depending on us to do something.
---
TINCUP Whiskey, along with friend and partner Protect Our Winters (POW), is on a mission to inspire action and stand together on the front lines of winter's defense. Deep snow, long winters, and cold spring water sourced at the foot of the Colorado Rockies are what makes TINCUP "Mountain Whiskey." TINCUP will continue to support POW throughout 2019, so stay tuned to see what's next.  | Hero photo credit: Jack Affleck