Play. Pour. Drink. Repeat.
In which we take back the drinking trip from the wine snob. Here's how to mix world-class adventure and tasting, from Kentucky to Japan.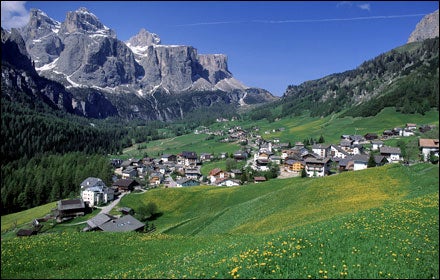 Heading out the door? Read this article on the new Outside+ app available now on iOS devices for members! Download the app.
Dolomites, Italy

CLIMBING, CYCLING, AND GRAPPA
THE DRAW Cyclists and climbers have been exploring WWI ruins in the Dolomites ever since the fighting ended. To navigate the area easily, base yourself in Cortina d'Ampezzo, near the Austrian border. Cortina Alpine Guides offers daylong via ferrate (European-style cable-assisted climbing) trips to the ruins ($120; guidecortina.com). To cycle the same passes that make pros in the Giro d'Italia turn to performance enhancers, take a weeklong bike tour with Trek Travel ($3,195; trektravel.com).
THE DRINK Fifty-five miles south of Cortina, fourth-generation distiller Jacopo Poli handcrafts a grappa that defies the after-dinner liqueur's reputation for harshness. Poli ages his Grappa Poli Barrique for 13 years and produces just 3,000 bottles annually ($90; poligrappa.com).
THE RECOVERY Stay at Cortina's Corte delle Dolomiti Resort (from $90; hotelboite.it) and fend off your hangover with the Tyrolean dumplings at Locatelli alle Tre Cime di Lavaredo, a historic stone climbers' hut 35 miles away (011-39-0474-97-2002).
Loire Valley, France
Cycling and Absinthe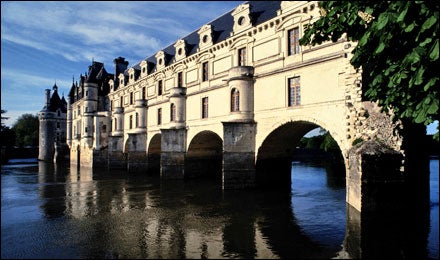 THE DRAW Synonymous with châteaux and wine, the Loire Valley is prime bike country, too: La Loire à Vélo, a new 200-mile network of paths, crosses the valley along its eponymous river. Rent a bike in Saumur (from $22; locationdevelos.com).
THE DRINK Long decried as an agent of madness, true absinthe is nothing of the sort. In Saumur's Combier Distillery (combier.fr), absinthe artisan T. A. Breaux has resurrected the anise-flavored spirit: Lucid Absinthe Supérieure ($60; drinklucid.com), which takes its name from the clear-headed nature of its buzz, is available in America; when in France, look for Breaux's Jade absinthes.
THE RECOVERY After touring the distillery, stay at Le Prieuré, a former Benedictine priory (doubles, $200; prie­ure.com).
Dartmoor, England
Paddling, Fly-fishing, and Gin
Strategies: The Hangover
1. PREPARE. Hangover symptoms are caused in part by a lack of thiamine (vitamin B1) in the brain, so take a B-complex vitamin before you go out. Glutathione supplements can also be of use. "They help the liver process toxins more effectively," says Santa Fe, New Mexico-based nutritionist Laurent Bannock.
2. GREASE UP. "Fatty foods grease the lining of the intestines," says Bannock. "The alcohol then takes longer to be absorbed." So load up before you drink, not after.
3. BURN YOUR TOAST. "The carbon that is found in charred toast filters impurities that develop during aging," says Bannock.

THE DRAW Dartmoor National Park is a 368-square-mile high moorland that's full of bogs and ghostly folklore—legend has it that the place inspired Sir Arthur Conan Doyle's The Hound of the Baskervilles. Less famous and more enticing are the park's rivers. The River Dart sees Class III rapids in the winter (daylong guided kayak trips with Plymouth-based Spirit of Adventure, $70; spirit-of-adventure.com). In the spring, cast for wild brown trout on the Dart's tributaries and the Teign (guided day trips, $210; comeflyfishing.co.uk).

THE DRINK The secret to the success of England's original dry gin is no secret: Plymouth Gin has been made with granite-purified water from Dartmoor reservoirs since 1793. It's an incredibly smooth and balanced spirit—the choice of Churchill and FDR, Hitchcock and Ian Fleming. Add a splash of vermouth for the world's best martini ($36; plymouthgin.com).

THE RECOVERY Stay in Plymouth at the 150-year-old Chester House (doubles, $84; chesterplymouth.co.uk).
Kentucky
Derby and Bourbon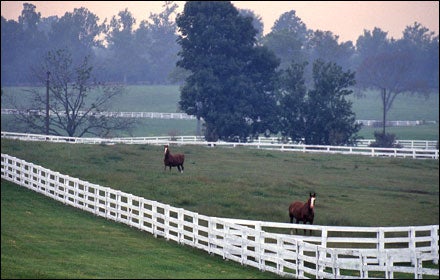 THE DRAW The 134th Kentucky Derby takes place May 3 in Louisville, and while you're probably not interested in the stodgy Churchill Downs grandstand, the infield will quell your thirst for adventure: This debauched mud pit, full of fruit hurlers and flashers, inspired Hunter S. Thompson's first foray into gonzo prose (tickets, $40; kentuckyderby.com).
THE DRINK While worthy single-barrel bourbons like Elmer T. Lee's are all the rage with booze aficionados, we have a soft spot for Maker's Mark, the bourbon that first slaked our thirst when we were 21-ish. The reason is simple: Because Maker's uses wheat instead of the traditional rye, it has a softer, sweeter taste.
THE RECOVERY Sleep and drink at the Old Talbott Tavern, 20 miles from Maker's Bardstown distillery (from $78; talbotts.com).
Kagoshima, Japan
Hiking, Hot Springs, and Shochu
THE DRAW The best way to cap a day of volcano hiking is to settle into a bath with a good drink. The 135,500-acre Kirishima-Yaku National Park, situated at the southern tip of Kyushu Island, provides ample opportunity: The park is home to 23 volcanoes, 15 craters, and countless onsen (natural hot springs). Rent a car in Kagoshima and drive 90 minutes to Ebino Kogen, gateway to the misty Kirishima volcanic range. The trail to the summit of Karakuni-dake, the highest peak in the region, starts at the Ebino Kogen-so hot-springs lodge (from $100; ebinokogenso.jp).
THE DRINK Shochu is a classic, clear Japanese spirit that's made from rice, barley, or sweet potatoes. Our choice is Ikkomon ($30; takarasake.com), a mellow, sweet-potato-based version that's distilled in Kagoshima. It's best served warm.
THE RECOVERY Don't miss the tonkatsu (pork cutlets) at Kago­shima's Ajimori, a traditional tapas-style pub (011-81-099-224-7634).
Scottish Highlands
Climbing, Biking, and Scotch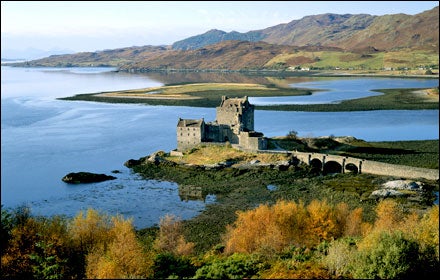 THE DRAW Established in 2003, Cairngorms National Park is home to one-quarter of Great Britain's threatened flora and fauna, as well as five peaks over 4,000 feet. Scale them with Talisman Mountain Activities (private guiding, $275; talisman-activities.co.uk), or rent a bike at Basecamp Mountainbike, near Fort William, and dive into 22 miles of singletrack in Cairngorms' Laggan Wolftrax Mountain Bike Park (rentals, $40; basecampmtb.com).
THE DRINK Dalwhinnie, one of Scotland's highest-altitude distilleries, was built in 1897 near 1,484-foot Drumochter Pass. Good call: According to the late whiskey expert Michael Jackson, the cold local springwater is essential to the famed "honeyed with a touch of peat" character in Dalwhinnie's 15-year-old single malt. Drink it neat or on the rocks, and never with soda ($63; malts.com).
THE RECOVERY Crash near the distillery at the Suie Hotel (from $70; suiehotel.com) and taste dozens more Scotches at the woodstove-heated bar.