Five Vegetable-Forward Cookbooks for Spring
Looking to up your veggie intake? You'll find divine inspiration here.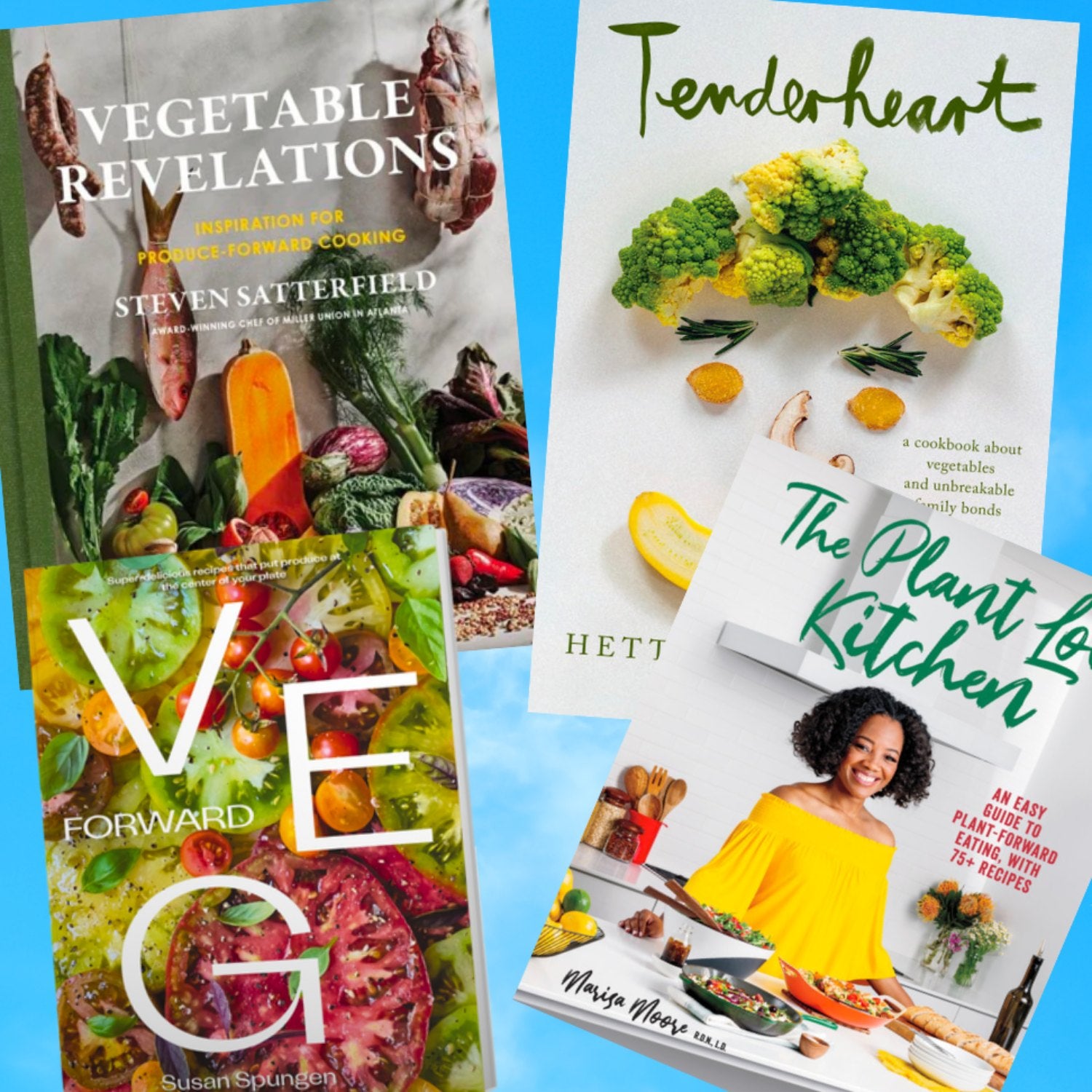 Heading out the door? Read this article on the new Outside+ app available now on iOS devices for members! Download the app.
If there's an obvious theme in cookbooks this spring, it's that of the vegetable. With so much emphasis on plant-based diets (it's better for you, your bottom line, and the environment), it's hardly surprising that related titles are flooding shelves. But this also begs the question: If these books all take a dive deep into the same subject matter, do you really need to buy all five? We say yes, because each author's approach to the vegetable (and fruit too) is different. Go forth and cook on!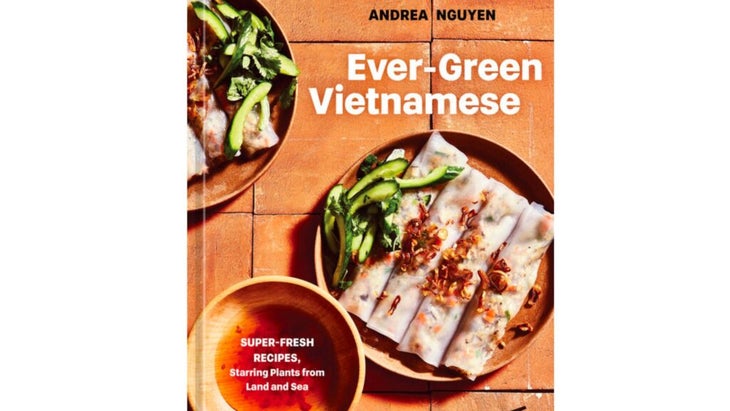 Ever-Green Vietnamese: Super Fresh Recipes, Starring Plants from Land and Sea by Andrea Nguyen (Penguin Random House, $35, April 2023)
If you're cookbook obsessed, you might already know Andrea Nguyen's name and her many books. (She won James Beard awards for both The Pho Cookbook and Vietnamese Food Any Day.) In her latest cookbook, Ever-Green Vietnamese, a health scare prompted Nguyen to wonder what her cooking would look like with more vegetables and less meat. While rejiggering some of her favorite dishes (and creating many new ones), Nguyen discovered that using meat as mere seasoning rather than the focal point brought her closer to the way her family cooked before leaving Vietnam for the United States. Nguyen writes that her goal with every recipe was "to build savory depth and fun experiences, respectively described as đậm đà and hấp dẫn, Viet terms that refer to tastiness." With items such as vegan fish sauce, a collection of veg-forward bánh mì, and baked char siu pulled-jackfruit bao, we say she's succeeded—and then some.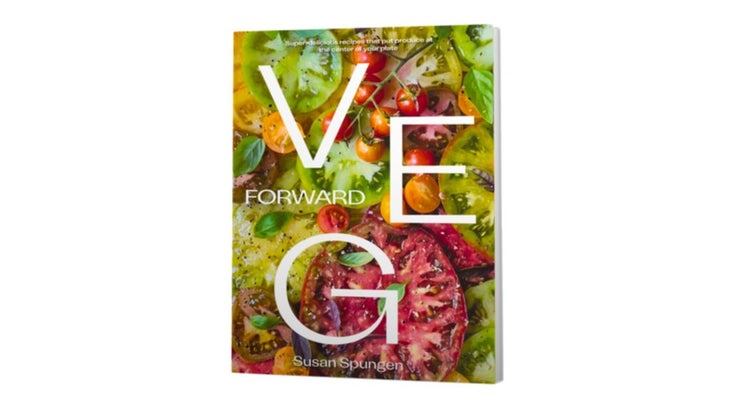 Veg Forward: Super-Delicious Recipes That Put Produce at the Center of Your Plate by Susan Spungen (Harper Horizon, $35, May 2023)
In her former life, Susan Spungen was the founding food editor and editorial director for food at Martha Stewart Living Omnimedia. Clearly, she knows her stuff, and in her fourth cookbook, Spungen turns her attention to the mighty vegetable. Her genius (and easy!) tips and tricks mean you'll never wonder what to do with fennel bulb or an overabundance of zucchini again. Spungen not only photographed the book, she did so entirely on her iPhone. "That's because I wanted the book to be authentically diaristic," she explains. Don't miss the green veggie enchiladas, the asparagus pizza with arugula salad, or the Greek slab sandwich.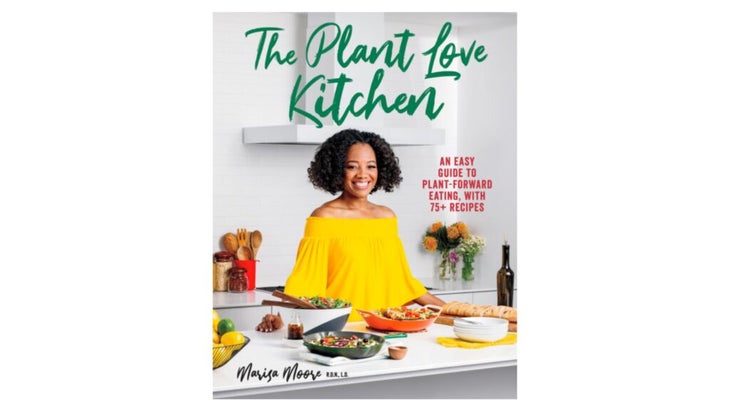 The Plant Love Kitchen by Marisa Moore, R.D. (National Geographic, $32.50, April 2023)
The most straightforward and science-based book of the bunch, The Plant Love Kitchen details the many health benefits of adopting a flexitarian diet with plants at the center. Throughout its pages, nutritionist and food blogger Marisa Moore offers a helpful how-to guide so the transition is easy and long-lasting. Moore's book doesn't totally eschew meat and seafood, it just reorders the traditional makeup of the American plate. Chapters tackle breakfast, lunch, dinner, snacks, and even dessert, and standout recipes include the one-skillet spinach and mushroom lasagna, pesto-chickpea bowls, and fully loaded breakfast cookies.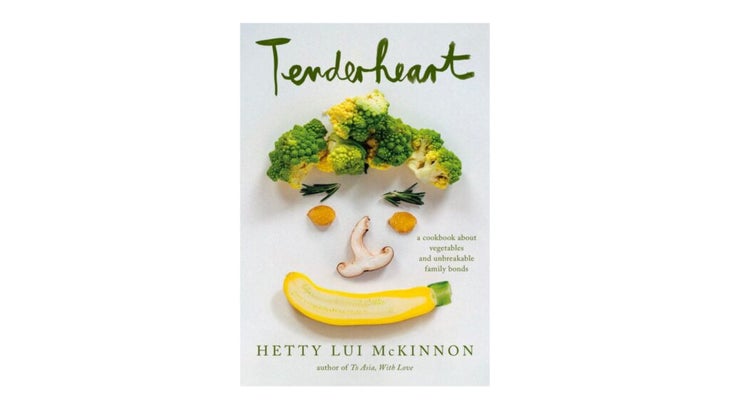 Tenderheart: A Cookbook About Vegetables and Unbreakable Family Bonds by Hetty Lui McKinnon (Knopf, $40, May 2023)
Celebrated Chinese Australian cookbook author Hetty Lui McKinnon is an absolute wiz, and you might already have her book To Asia, With Love on your shelf. Her latest release, Tenderheart, is as much a cookbook as it is a memoir. Through the pages and bright, vegetable-driven recipes, she tells the story of her late father, a fruit and vegetable wholesaler who passed away when she was 15. The book's chapters are broken down by veggie, making cross-referencing your crisper drawer's contents (celery! cabbage!) an exercise in inspiration. Buy the book and immediately make the carrot and vermicelli buns, the broccoli wontons with umami crisp, and the sesame mushroom toast.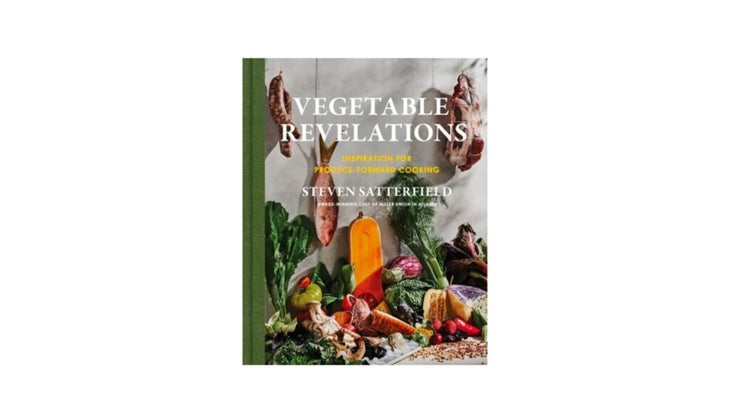 Vegetable Revelations: Inspiration for Produce-Forward Cooking by Steven Satterfield (Harper Collins, $50, April 2023)
Building on the tremendous success of his first book Root to Leaf, Steven Satterfield returns to the vegetable as his muse. While still intent on using all the edible bits and minimizing food waste, in this book Satterfield takes a more global approach to cooking. "Time has elapsed, and my style has naturally evolved," he says. "I have found new inspiration, living in a multicultural city with access to a global pantry, and from my travels abroad, tasting different flavors and considering all the possibilities." There's an emphasis on spices (from garam masala to za'atar), "flavor bombs" (from green chile sambal to lime-pickled red onions), and sauces (from chimichurri to pistachio romesco) to pump up and highlight produce of all shapes and sizes. Page through and you'll find yourself dog-earring recipes like grilled carrots with carrot top chermoula, kale french toast, and brined eggplant frites with harissa.
Lead Photo: HarperCollins Publishers, Penguin Publishing