Save the Trees by Drinking a Beer
This October, conservationists and brewers are teaming up to help restore America's damaged forests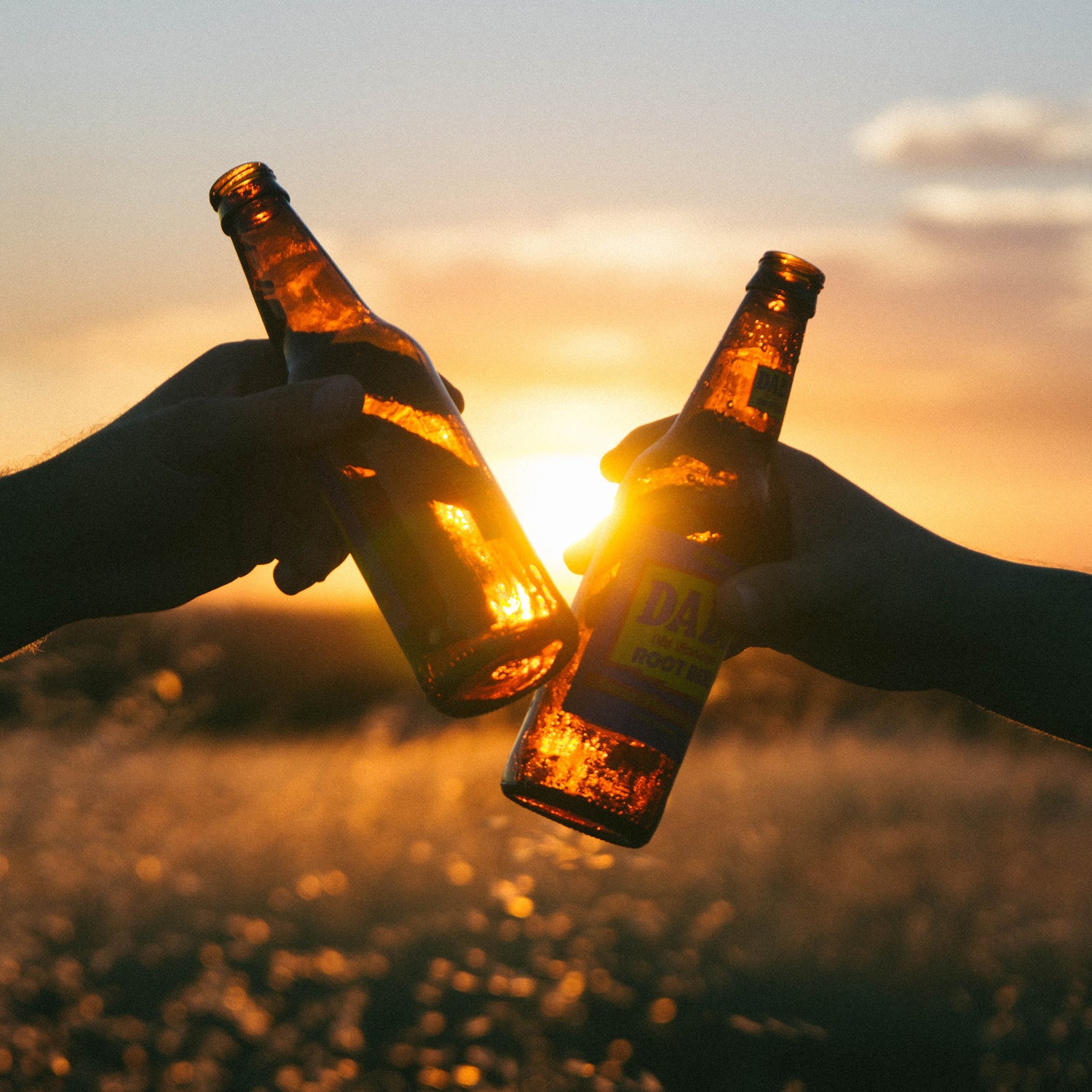 Heading out the door? Read this article on the new Outside+ app available now on iOS devices for members! Download the app.
Local forests, and the creeks and rivers that filter through them, provide more than 50 percent of America's drinking water, yet many of them are in rough shape. When the U.S. Forest Service started mapping these lands in 2011, it found some 83 million acres were degraded by habitat loss, invasive species, declining water quality, and several other factors.
Last year, the Nature Conservancy started searching for partners to help protect these forests. Jon Schwedler, a spokesperson for the organization, had an inkling of where he could recruit them: America's craft breweries, one in five of which neighbor a damaged forest. Many of the brewers were already focused on sustainability and water conservation. It would be a perfect match, Schwedler thought. Plus, there was the "beard nexus." "A lot of forest ecologists have beards, and a lot of brewers do, too. So we have that in common," he says.
In 2016, that collaboration birthed OktoberForest, a fall drinking event for people who care more about eradicating invasive species than wearing lederhosen. During the monthlong event, breweries host educational events, lead hikes, and coordinate cleanups to help their customers get involved in the effort to make public lands thrive. For the inaugural event, 25 breweries in 17 states signed up. This year, more than 80 brewers in 25 states participated.
The breweries' work isn't just altruistic. Healthy forests lead to good water, which in turn leads to great beer. Odell Brewing, in Fort Collins, Colorado, knows this well. In 2012, the forests around its Front Range headquarters burned in two big blazes. The next year, a 500-year flood ran down the barren mountainsides and into the city. "It just rinsed those sooty hillsides right into the river," says Karla Baise, community outreach director for Odell. Overnight, the brewery's main water supply clogged with so much sediment, soot, and ash that it became unusable. The water even took on a smoky flavor, Baise says. It was a reminder of just how much the company's entire operation relies on good water. "That dirt and sediment really would have gummed up our infrastructure," says Baise. And it would have made undrinkable beer.
Simply put, protecting water is good business, says Gene Miller, founder of New Jersey–based Flying Fish Brewery. Last year, his company brewed a special Soaked Oak Double IPA that, when ordered at the Somerdale location, came with a free chat with the bartender about the importance of forest ecology. "I think of our taproom as being in the tradition of how our country was founded," Miller says. "You sit and have a beer and discuss ideas that are important to our country."
If this all sounds pretty IPA-in-the-sky, know this: Forest restoration is incredibly doable work. Thinning trees, eradicating invasive species, and tackling erosion can be done affordably. Take, for example, the Forest Service's Collaborative Forest Landscape Restoration Program. "Since its inception in 2010, the program has reduced the risk of megafire across 2.5 million acres with around $150 million dollars," says Schwedler, adding that the cost breaks down to just $60 per acre. That's a good deal when you consider wildland firefighting can cost upwards of $1,788 an acre.
Boots on the ground, even at a one-time volunteer event, make a real difference. Fifty people doing eradication work, as Nashville-based Jackalope Brewing Company coordinated last year for OktoberForest, makes a sizeable dent on problematic infestations. And if there are cans of beer waiting in the parking lot for volunteers? Well, that's just the best way to motivate people to show up.