The Secret Edible Powerhouse Hiding in Beer Waste
Thanks to a high protein and fiber content, spent brewing grains make energy bars that will give you a serious (non-alcoholic) buzz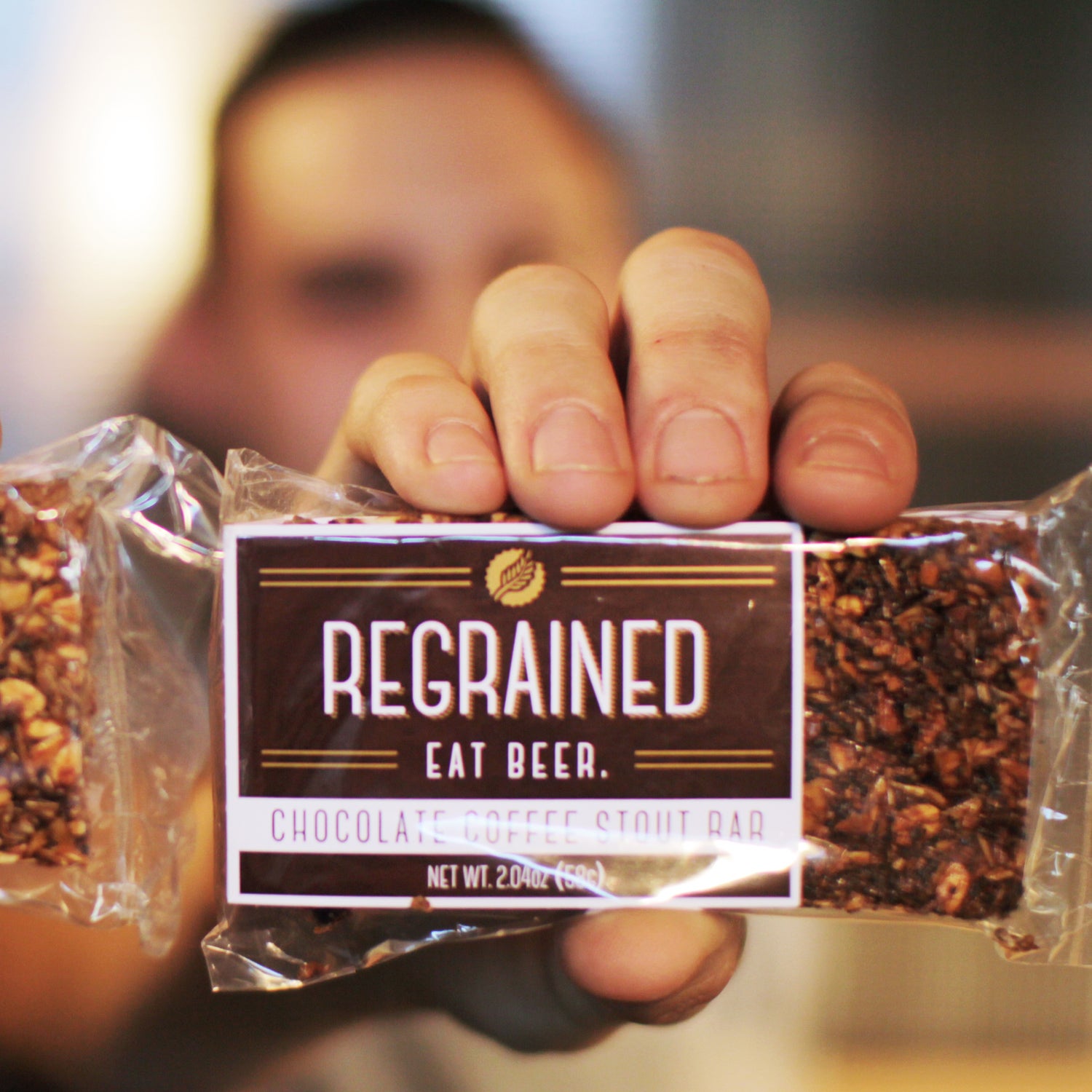 Heading out the door? Read this article on the new Outside+ app available now on iOS devices for members! Download the app.
Here's how beer brewing (at its simplest) works: You take a bunch of malted barley and boil it with water and hops. Then you add yeast and let the whole mess ferment. If all goes well, in about two weeks you'll have beer. You'll also have a mess of leftover barley and any other grains you used. 
If you homebrew, or have ever toured a busy brewery, you know just how much of this "spent" grain gets thrown away after each batch. "We go through 600-750 pounds per batch, and we brew two to three times a week," says Phil Meeker, the head brewer at Triple Voodoo Brewery in San Francisco. On a homebrew scale, a five-gallon batch generally results in 15 to 20 pounds of wet grains after the grains' starch had been converted to alcohol. 
But spent grain isn't really "spent" at all. In fact, health nuts are realizing its rich nutritional profile, and several companies want homebrewers and brewing companies to know that there's edible treasure in their trash. 
Because brewing is essentially convincing yeast to feast on the sugars present in your slurry of grain, hops, and water, spent grains are significantly lower in starch than their pre-fermentation counterparts. "It is about 20 percent protein and 35 percent dietary fiber," says Dan Kurzrock, founder of ReGrained, a company that's turning used brewing grains into energy bars and granola. Ounce-for-ounce, spent grains contain a similar protein content to almonds, and three times the fiber of oats.
Ounce-for-ounce, spent grains contain a similar protein content to almonds, and three times the fiber of oats.
"We're doing waste alchemy," says Kurzrock. In November of 2015, ReGrained raised over $30,000 in just a few weeks via Barnraiser, a Kickstarter-like platform. The team is currently fulfilling pre-orders from backers and is hoping to have spent grain energy bars and a cookie mix available for purchase through Amazon soon. While it offers two flavors that sound downright boozy—Honey Almond IPA and Chocolate Coffee Stout—the bars don't really taste like something poured from a tap. The grains mostly taste nutty and toasty from the drying process, though the IPA bar has hops in it, so it does have slightly bitter notes. 
Kurzrock picks up grains from small-scale commercial brewers in San Francisco, like Magnolia Brewing, Triple Voodoo, and 21st Amendment. Usually, breweries have two options for disposing of spent grain. They can give it to farms as livestock feed (though many farms need such a large and steady supply that they can't accept donations from small breweries), or they can bring it to a composting site (which can be costly). For breweries like Meeker's, sending spent grain to be made into human food is the cheapest and most useful option.
More home brewers are also starting to get crafty with their own leftovers. Amelia Loftus, author of the book Sustainable Brewing, is one of them. "Because the grains are naturally sweet and have a chewy texture, my favorite recipes are cookies, energy bars, and Irish soda bread," says Loftus. She grinds the grains into a flour-like consistency to make breads and pizzas, and she often packs homemade spent grain energy bars when she goes backpacking or biking. 
A hard-earned piece of advice from Loftus: "One thing about spent brewing grains is that they are not sterilized," she says. "After even a half-day at room temperature they can start to ferment, and it is not a pleasant smell." However, if you process them correctly—either via freezing or slow roasting in the oven within 24 hours of brewing—they'll keep almost indefinitely. 
Spent Grain Peanut Honey Energy Bars
Recipe courtesy of Amelia Loftus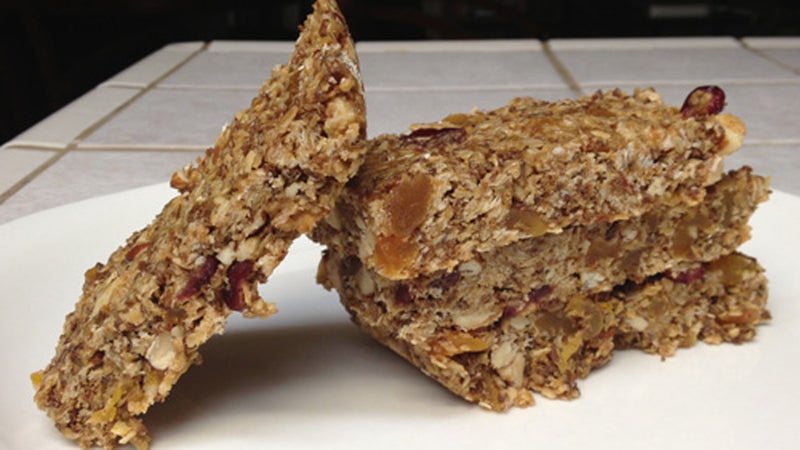 If you don't homebrew, most commercial brewers are happy to connect you with some of their leftovers—Meeker says he'll give his away to any customer who asks. However, you do need to deal with the grains almost immediately. "As soon as the grains are harvested from the brewing process, they should be frozen or dried completely before storing," says Loftus. "I use a colander and cheesecloth to squeeze out as much water as possible. Then I pack in a plastic tub and freeze, or spread out on cookie sheets and dry in the oven."
Ingredients:
2 cups spent grains, dried (instructions for drying are below)
2 cups rolled oats (quick cooking or old fashioned)
1/2 to 1 cup chopped nuts (optional)
1/2 to 1 cup chopped dried fruit (optional)
1/2 cup honey
1/4 cup barley malt syrup
1/4 cup butter
1/2 cup peanut butter*
1/2 teaspoon salt
*You can use almond butter or tahini instead. If you cannot use nut or seed butter, increase the butter to 1/2 cup.
Instructions:
Spread the grains on a cookie sheet and dry in a low heat oven (170 to 200° F). This may take up to two hours. If you have a dehydrator, solar oven, or a solar dryer, any of these methods may be used instead. You want the grains to be dry to the touch and crunchy. Stirring occasionally will help speed up the process.
If desired, add the chopped nuts during the last 20 minutes of the drying process to toast the nuts and add a little caramel flavor to the nuts. If doing this, increase the heat to 325 F. The nuts may also be roasted separately from the grains if preferred, or pan roasted in a dry pan on medium heat. The oats can also be toasted to enhance the flavor. You can add the oats with the nuts as described above, toast them separately, or toast them with the nuts.
Combine all dry ingredients including the nuts and dried fruit in a mixing bowl and set aside.
In a small saucepan, slowly heat the malt syrup, honey, butter, peanut butter, and salt. Bring to a boil and simmer for five minutes. Pour this mixture over the dry ingredients while still hot and mix thoroughly. For best results, add a third of the hot syrup at a time and mix well after each addition.
Line a large, steep-sided pan with wax paper. Spoon in the mixture and press it firmly into the pan. Allow to cool for several hours at room temperature. Do not refrigerate, as this will make it very difficult to cut the bars. When cool, cut into bars of your desired size and shape. Individually wrap each bar in waxed paper for portability, or keep in an airtight container. The bars will keep at room temperature for up to a week. They can be refrigerated or frozen for longer-term storage but they are best eaten fresh!
Lead Photo: ReGrained