Should You Cellar That Beer?
Brewers test our self-restraint with aged ales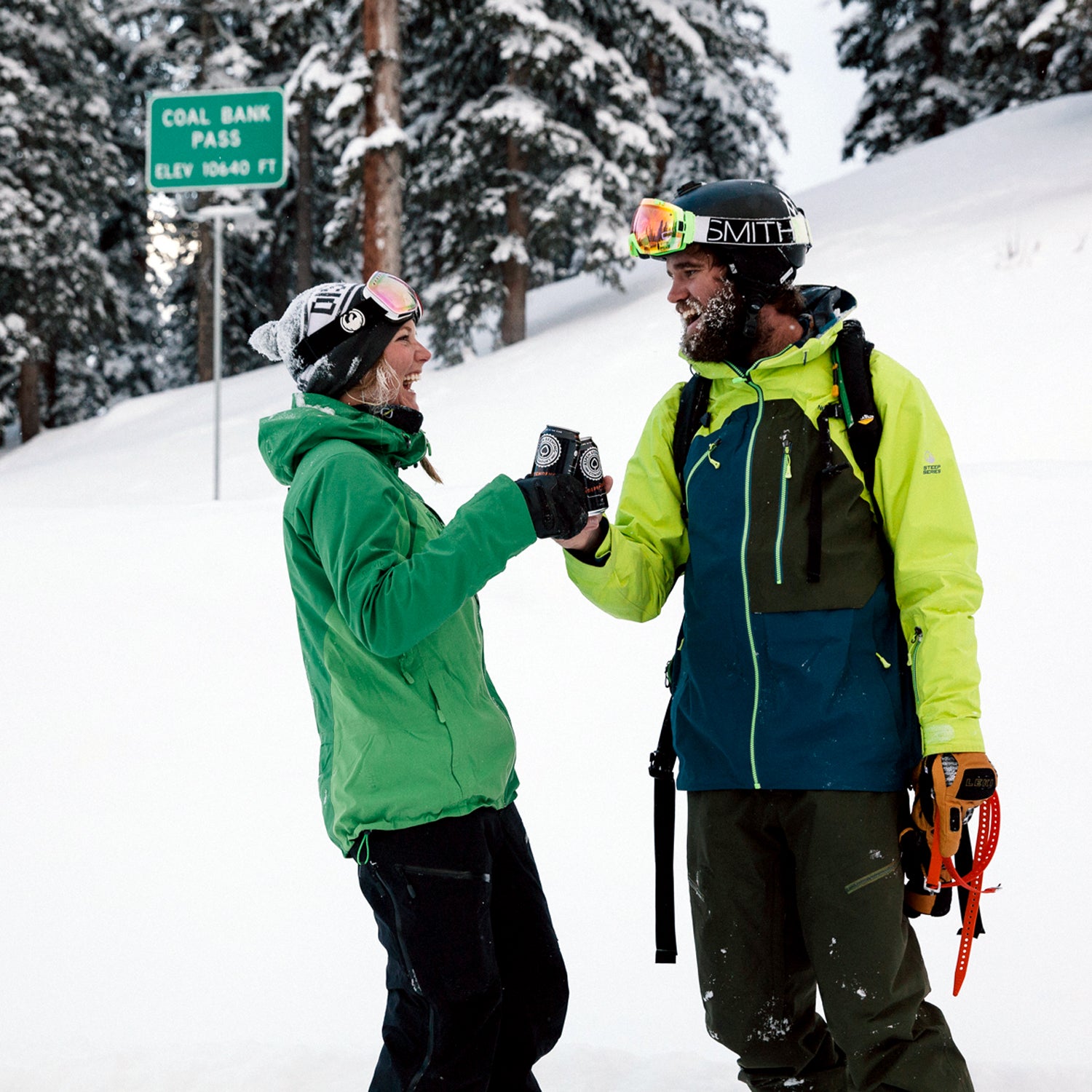 Heading out the door? Read this article on the new Outside+ app available now on iOS devices for members! Download the app.
For years, the beer industry has been telling us not to let our beer languish for months on end before drinking it.
As if we actually had that problem.
But it turns out that, like wine and whiskey (and your ability to make good decisions after drinking both), some beers get better with age. Last month, San Diego–based Stone Brewing Company added a wait-for-it beer to its lineup. The offering, called Enjoy After 12.26.15 Brett IPA, should be cellared for at least a year.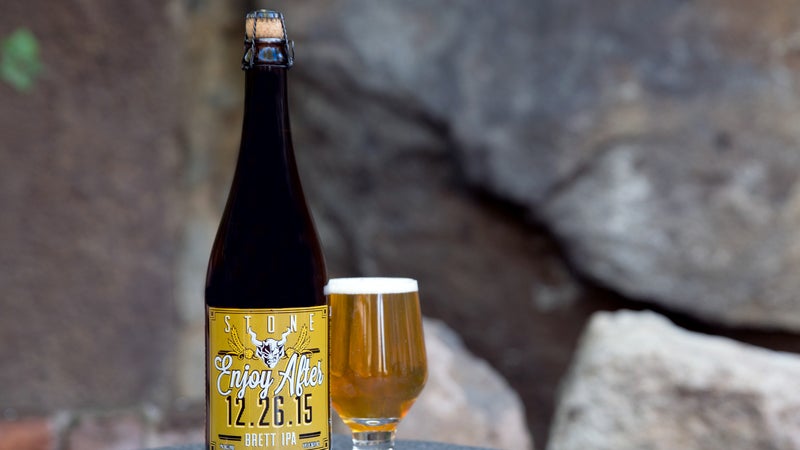 It's an about-face for Stone, which has historically been a force in encouraging craft-beer lovers to hurry up and drink. In 2012, it released its Enjoy By IPA, which urged chugging before the beer hit the ripe old age of 35 days. "Hop aroma and flavors are the first attributes to fade as the beer ages, so in order to fully maximize Stone Enjoy By IPA's hop glory, it must be consumed before or by the end of the 35-day cycle," says Mitch Steele, Stone Brewing Company's brewmaster. In other words, ahem, hop to it for optimal hops.
Generally, your instinct to drink your suds as soon as you get them is a good one. "Most beers, you don't want to age. I'd say 98 percent of beers you don't want to age," says Jerald O'Kennard, director of the Chicago-based Beverage Tasting Institute.
But there's a lot of competition in the fresh, hoppy IPA space right now. Stone figured maybe it was time to do something different. "We had an idea that would counter the modern American craft-brewing concept of consuming IPAs fresh, and proposed developing an IPA intended for aging—one that would evolve and become a completely different beer," says Steele.
The beer uses wild yeast called Brettanomyces—or Brett for short. Steele says that he and his team have been testing the brew monthly to see how it's aging. Based on the tastings, a year of "rest" should produce an optimal drink.
Stone's Enjoy After Brett IPA isn't the only beer you should age. Devin Broglie, a master sommelier and global beverage buyer for Whole Foods Market, says that Belgian strong ales, barley wine, and imperial stouts can age gracefully. "Higher-alcohol, malty-style beers are considered more age worthy as sugar and alcohol have preservative qualities," he says. Other beers that you might want to try cellaring include Deschutes Brewery's The Abyss Imperial Stout, Three Floyds Brewing's Dark Lord Imperial Stout, and Samuel Adams' Utopias, Broglie says.
For optimum results, beer should be cellared similarly to wine. Keep your bottles out of the sun—exposure to sunlight can skunk even the best bottle—and aim to keep them between 50 and 70 degrees Fahrenheit. "Anything below 50 degrees will render Brettanomyces dormant, and anything above 70 degrees may lead to the development of off flavors," says Steele. (Also, may we suggest keeping them well out of sight to keep temptation at manageable levels?)
O'Kennard personally suggests buying a few bottles and trying them every year or so. "Maybe after the first year it's good, but the second year is even better, and then the third year it's gone a little too far," he says, adding—and this is important—that older isn't always better when aging a beer.
And thank goodness for that.
Lead Photo: Grayson Schaffer