Sub-Zero Kitchen: Cooking for Skiers
The secret to a successful ski film is 200 pounds of bacon. (And hiring an awesome camp chef.)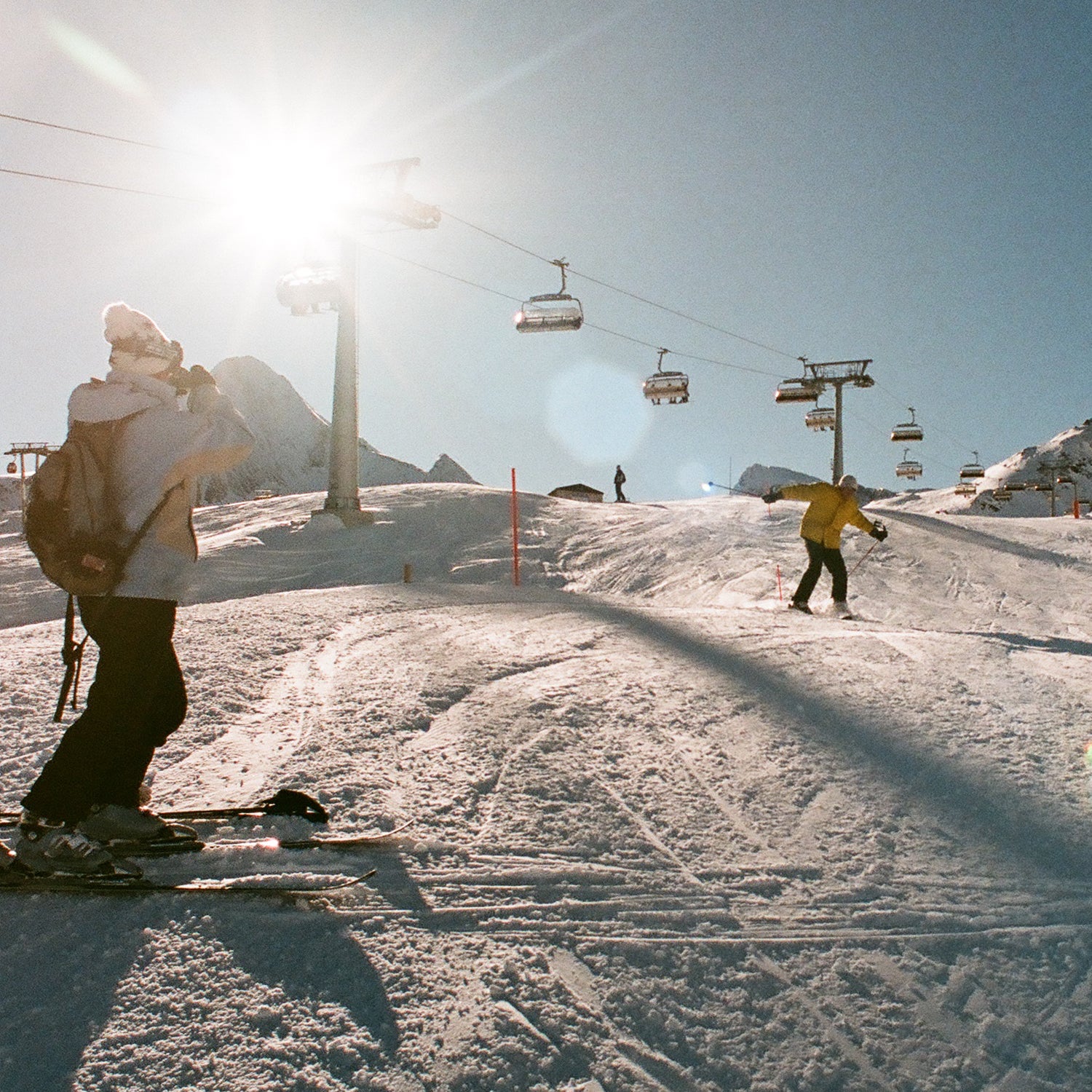 Heading out the door? Read this article on the new Outside+ app available now on iOS devices for members! Download the app.
Behind every sweet ski stunt, every slow-motion free fall, and every gratuitous frozen beard in your favorite ski film, is the humble—yet indispensable—camp cook. Armed with a chef's knife and a willingness to endure numb digits for six straight weeks, these hardy souls keep the kitchen fires burning while the superstar athletes huck themselves off nearby ledges.
In March of 2013, Haley Johnston spent six weeks cooking for the athletes and producers working on Teton Gravity Research's film Way Of Life. The entire production team was stationed on a glacier in a remote corner of the Neacola Mountains in Alaska. Johnston, along with all her kitchen gear, 960 eggs, enough pasta for an army, and other sundries, had to be flown in by ski plane. Each morning she'd cook breakfast under the light of the Aurora Borealis, and each evening she'd greet the weary skiers with hearty stews and lots and lots of beer.
We caught up with Johnston to get a sense of what it takes to fuel the bodies behind TGR's award-winning films.
OUTSIDE: How did you bring so much food and cookware to such a remote, snowy location?
JOHNSTON: We have planes—that's how you get in. But you still have to be conscious of weight. For Way of Life we received weekly shipments, but I always had an emergency supply just in case we encountered a storm. Snowstorms can last for up to a week here—so I had to make sure that if a plane couldn't get in, I would still be covered.
What about your kitchen, what was that like?
I had a big, nice, six-burner stove and a 12-by-16-foot tent as my kitchen so I could cook a fair amount of food at one time. When I arrived, one of the first things I did was dig myself a refrigerator six feet into the hillside, behind the kitchen tent.
What was your typical day like?
I'd get up early to prepare breakfast and lunch before helicopters came to get the athletes. It was always an early morning but I didn't mind—it was nice to see some of the Aurora Borealis. At night, I'd usually take some of the next morning's breakfast items into my tent, which had a heater. If I'd left them in the kitchen they wouldn't have been defrosted enough to cook.
"When I arrived, one of the first things I did was dig myself a refrigerator six feet into the hillside, behind the kitchen tent."
Were you concerned at all about polar bears?
Towards the end of the trip we were. We kept seeing blow-outs—where you can see a bear has left its den—from the air, so we knew there were bears around. We couldn't put an electric fence around the camp because it can't be grounded to snow. So we just hoped for the best.
Are ski athletes picky about their food?
Everyone was really fun to be around. No one was a diva or super demanding. A bacon company sponsored one of the athletes. The week before we left this massive box shows up—in it were 200 pounds of bacon, a whole suckling pig, and a lot of sausage. I rendered out all the bacon and vacuum-sealed it. By three weeks in, everyone was like, "No more bacon. We can't eat anymore bacon!"
What was the best thing you made?
It wasn't the best thing I made, but on our fourth week in we got our first greens and had our first salad. The first fresh thing we'd had in forever—it was a godsend. Besides maybe berries, most fruit loses its integrity after it's been frozen. And I'd prepped peppers and things, but they were all cooked. To have something fresh tasted really good.
The other thing I made that the boys really liked was ribs. I'd precooked them and vacuum-sealed them in either teriyaki or barbecue sauce, so they'd just been living in that juice forever. To have really good juicy ribs while you're out camping is pretty amazing.
What about beer?
We had a lot of beer flown in. PBR, mostly.
Did you worry about it freezing?
That was pretty important to us. We were pretty vigilant about keeping the beer in a heated tent at all times.
Did you ever think you might run out of food?
No, we had an obscene amount of food. Even if a plane had gotten delayed we would have been fine. It would have been boring—lots of pasta—but it would have been okay.
Lead Photo: Edward Simpson/Flickr