A Super-Athlete Finally Wrote a Cookbook That's Appetizing
Marathoner Shalane Flanagan proves you actually can trust a skinny chef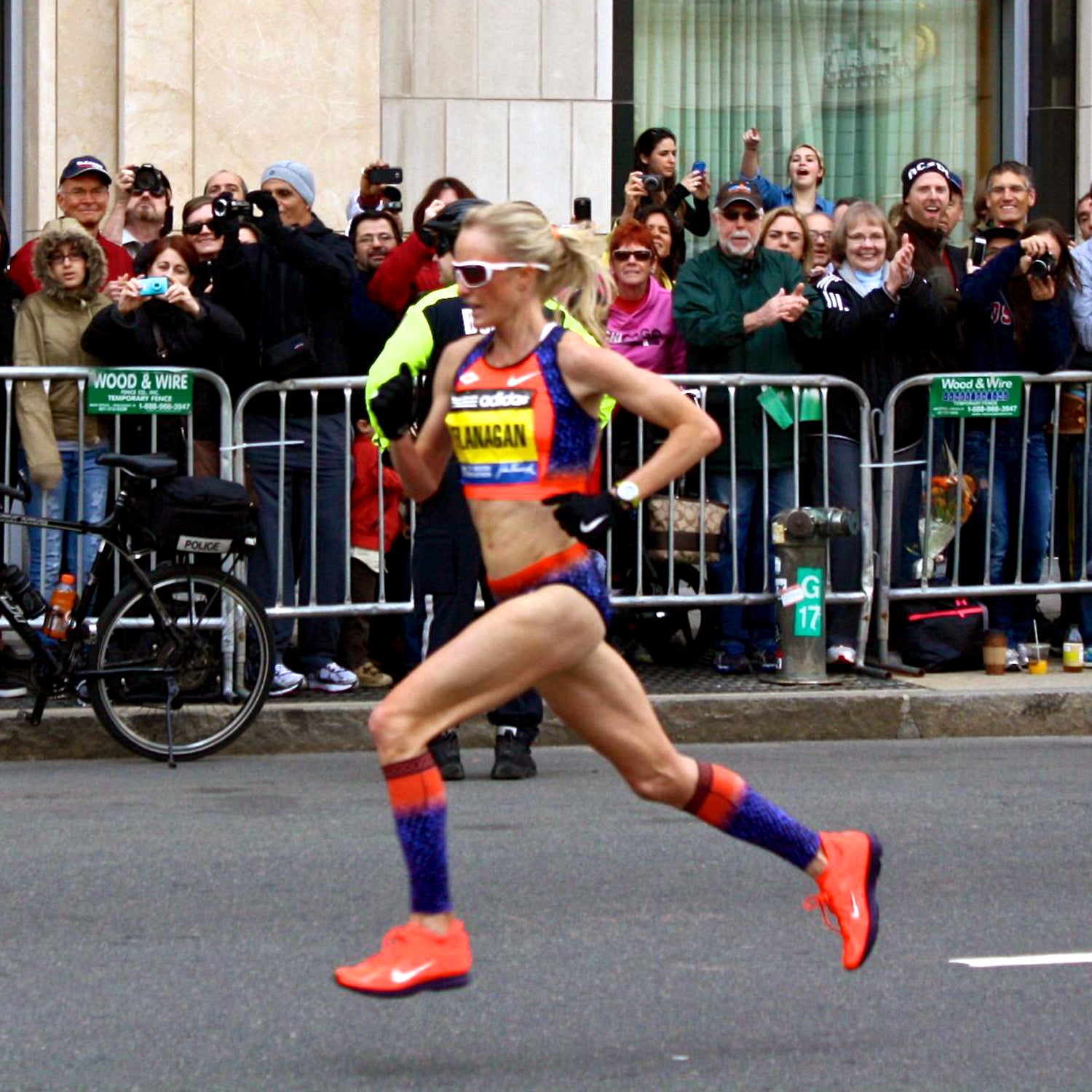 Heading out the door? Read this article on the new Outside+ app available now on iOS devices for members! Download the app.
If there's one thing all running cookbooks have in common, it's that you never really want to make the recipes. Whole wheat pizza with textured vegetable protein "pepperoni" and non-fat "cheese?" Pass.
But fat has a new, unlikely champion: Olympic medalist and elite marathoner Shalane Flanagan. She's added more whole milk, cheese, and grass-fed beef into her diet and she thinks you should too. Her forthcoming cookbook, Run Fast, Eat Slow, promises to be anything but the "lean!" and "light!" and "low fat!" books already crowding the running cookbook category.
Run Fast, Eat Slow is the result of a collaboration between Flanagan and her UNC Chapel Hill teammate, Elyse Kopecky. The two were fast friends from their freshman year on, rooming together for their junior and senior years. The two often cooked together after practice—sometimes with mixed success.
"There was a fondue party we did where I remember everyone getting sick afterwards. I think we didn't leave the meat in the broth long enough," says Kopecky. (But don't worry, both have perfected their food sanitation techniques in the last decade.)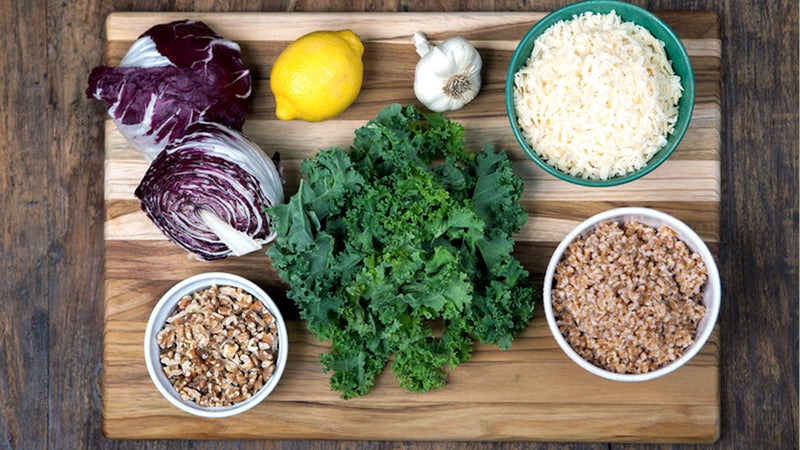 Flanagan and Kopecky were at UNC at the height of low-fat mania. Like many runners, they opted for fat-free yogurt, milk, and avoided unnecessary oils. "On our college team, amenorrhea [when a woman loses her monthly period] was a huge problem," says Kopecky. "We were all put on these hormones so we'd get periods." She adds that she was plagued with stress fractures and told she might never be able to have kids.
But a few years ago she moved to Switzerland—where whole milk dairy and cheese make up a large portion of the diet. She started eating more fat—but she didn't gain weight. She did, however, get her periods back. Last month, she and her husband welcomed a healthy baby girl into their world.
"Before I was eating plenty of calories, but not the right calories," she says. "It turns out that everything I thought was healthy wasn't." Kopecky was so affected by the turnaround in her health that she enrolled in the Natural Gourmet Institute, a school that teaches nutrition alongside culinary skills.
"Elyse has transformed my diet," says Flanagan. "I deal with numbers all day: miles, splits. It's so nice not to have to look at food anymore," she says, meaning she no longer counts calories. Instead, she eats intuitively, but avoids all processed foods and anything with added sugars. Though she eats more fat, her weight has stabilized—she's not yo-yoing between race weight and off-season weight anymore.
[quote]"I deal with numbers all day: miles, splits. It's so nice not to have to look at food anymore," Flanagan says, meaning she no longer counts calories. Instead, she eats intuitively.[/quote]
On a 2013 girls' camping trip to Mount Hood, the two were talking about how their eating had changed since college. The idea for a cookbook was floated over plates of salad (with actual oil in the dressing).
The book is essentially dressed-up versions of what Flanagan eats while training. There's a recipe for the rice, scrambled egg, and veggie bowl she used to make in college—but elevated beyond the dorm room staple. "We top it with a fried or poached egg," says Kopecky—plus much more complex seasonings. And Flanagan loves sweet potatoes, so Kopecky is incorporating lots of those into recipes too.
Kopecky is doing the recipe development and both are testing in their respective kitchens, although they cook together whenever they're both in Portland at the same time. And while Flanagan may be a boss at turning out eye-popping mile splits, she says Kopecky is the boss in the kitchen.
The book won't be out until sometime around the 2016 Olympics, but they announced the project in February in hopes of getting some recipes and feedback from Flanagan's fans. When Flanagan tweeted about the book and directed her followers to weigh in, more than 7,500 people visited her Run Fast East Slow website to join the conversation.
"I think I fell in love with the marathon because I love being part of such an inclusive sport. I'm not paraded onto the track and then paraded off. I'm out there with everyone," says Flanagan, adding that she wanted the same "we're all in it together" feel for her book.
Right now the plan is to include 120 recipes, plus stories from both Flanagan's training and the pair's time together in college. Expect some fun anecdotes, a lot of good food, and not a single incident of calling a recipe "light and lean."
"Food isn't healthy unless it tastes great and makes you feel good," says Kopecky.
And if it makes you run fast too? Well that's just a bonus.
Lead Photo: Sonia Su/Flickr