Grill Your Thanksgiving Feast This Year
We've got the lowdown on the perfect fuel types for your menu. Plus, three recipes for your meal.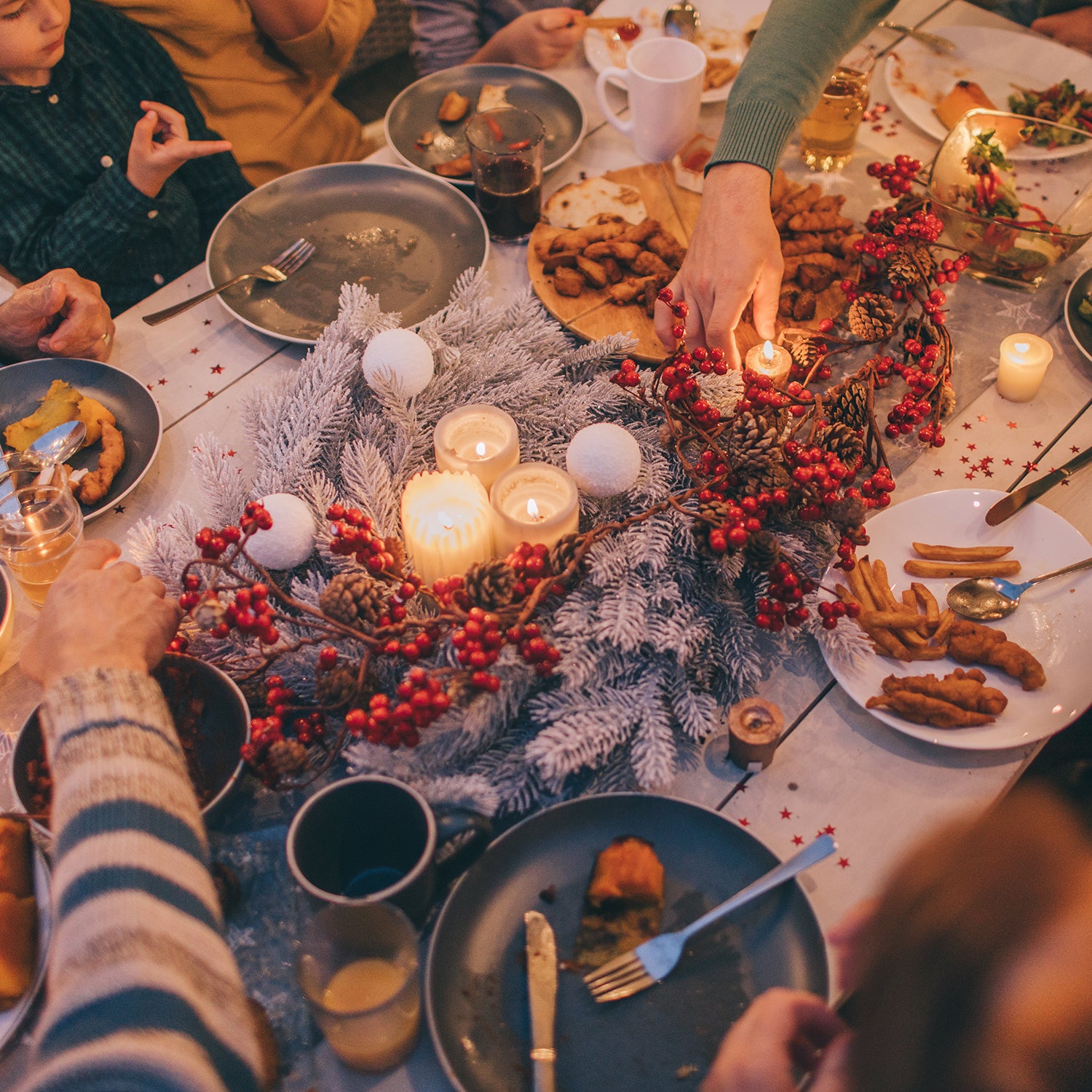 AleksandarNakic/Getty
Heading out the door? Read this article on the new Outside+ app available now on iOS devices for members! Download the app.
Last year the pandemic had us scrambling to make our holiday celebrations safer—often by moving events outdoors. For my family, that meant incorporating the grill into some of our Thanksgiving dishes, a tasty adaptation that we likely won't be alone in doing again. But not all grills are the same. When it comes to what you're cooking outside, the type of fuel you use matters. Propane, charcoal, pellet, and combination grills can all get the job done, but some dishes work better with a certain type of fuel. Read on for the full assessment.
Propane or Gas
Best For: Desserts, proteins, and vegetables
Propane has its redeeming qualities, and the ability to accurately control temperature is definitely one of them. Propane grills have other benefits, too, like ample surface space and direct and indirect heat options, says Fabiana Santana, the recipe-writer and culinary director of Green Apron Kitchen. She suggests charring sides like root vegetables over direct heat and then moving them to the cooler parts of the grill so they can continue to cook through. Because of its temperature reliability, she says, propane is also an obvious choice for proteins, which require a consistent temperature that can be steadily monitored. It's also a no-brainer for baked goods like skillet crumbles and crisps, thanks to its circulating and consistent heat source. Consider this method of grilling perfect if you want a controllable heat source but very little smoke. You'll find a ton of propane grills on the market, but Weber's Spirit and Genesis lines are truly the benchmark here.
Charcoal
Best For: Fibrous vegetables
Cooking on charcoal provides high heat, a perceptible smoky flavor, and great char marks, says Santana. Another benefit to working with a charcoal grill is that they're a fairly cheap option—Char-Griller and Weber offer the Blazer and the Original Kettle charcoal grills, respectively, neither of which exceeds $200. The downside when it comes to charcoal is that the heat is less predictable, which means that proteins—and turkey, in particular—may cook unevenly or unreliably on the grates. Instead of using charcoal to cook your bird, Santana suggests using it for hearty and fibrous vegetables, like asparagus and brussels sprouts, both of which will benefit from the char and smoke and won't suffer from some temperature instability.
Wood Pellets
Best For: Proteins and desserts
You can't go too far into Instagram grill culture without encountering Traeger's Timberline and Ironwood lines of pellet grills—and there's a reason for that. "Think of this as a convection, wood-burning, smoker combo," Santana says. Pellet grills are extremely precise, and the circulation within the grill chamber guarantees that food cooks quickly and evenly. For desserts that require some smoke (like the bourbon pumpkin pie, below), wood-pellet grills are exceptional. They're also a good choice for those who prefer a smokier style of bird. "Choosing the right flavor wood pellet will only enhance your Thanksgiving meal," Santana says. She recommends flavors like applewood and pecan to harness those holiday flavors.
Combination Fuel
Best For: Proteins, side dishes, and vegetables
Unlike traditional pellet-fuel ovens, combination fuel units have a secondary source of fuel: propane. Last year I spatchcocked my own dry-brined turkey and grilled it over the charcoal in our Kamado Joe ceramic grill. Was the meat juicy? Yes. Was the smoke unmistakable? A little too unmistakable, actually. I recently tested a ten-pound bird, partially deboned, on a Cuisinart Twin Oaks pellet and gas grill (my pick for combination fuel) and found that the cooking time was exact and the smoke saturation nonexistent—although, for anyone who prefers a smokier bird, the pellet option provides the flavor minus the inaccuracy of charcoal; use applewood or pecan for a flavor that's compatible with the rest of Thanksgiving. If you're cooking, say, turkey and stuffing on the same piece of outdoor equipment, a combination-fuel oven offers the best of both worlds: smoke when you want it, and accuracy throughout.
Recipes
Pellet-Baked Bourbon-Spiked Pumpkin Pie (Courtesy of Fabiana Santana)
Ingredients
4 ounces cream cheese, softened
15-ounce can pumpkin puree
2 ounces bourbon
1/3 cup heavy whipping cream
1/2 cup brown sugar
1 teaspoon ground cinnamon
1/2 teaspoon ground ginger
1/2 teaspoon nutmeg
1/2 teaspoon ground allspice
1/2 teaspoon ground cloves
3 large eggs at room temperature
1 frozen pie crust, thawed
Instructions
Set the grill to 350 degrees and add your pellets. Mix the cream cheese, pumpkin puree, bourbon, whipping cream, sugar, and spices in a large bowl. Incorporate the eggs one at a time, mixing until the filling is well blended. Add the filling to your pie crust, and bake on the grill with the lid closed for 50 minutes, or until the filling is set and the crust is medium-brown. Remove from the grill and allow to cool to room temperature before serving.
Propane-Grilled Sweet Potato Mash with Bacon (Courtesy of Fabiana Santana)
Ingredients
2½ pounds sweet potatoes, peeled and quartered
2 tablespoons extra virgin olive oil
6 slices thick bacon
1/2 cup heavy cream
2 tablespoons unsalted butter
2 tablespoons real maple syrup
Instructions
Preheat the grill to 375 degrees. Place the potatoes in a large soup pot and cover with water. Bring to a boil on the stove and allow to cook for 15 minutes, or until just fork-tender. Drain the water and coat the potatoes in olive oil.
Place the parboiled potatoes on the grill and cook for about ten minutes on each side, until slightly charred. While the potatoes are cooking, place a piece of aluminum foil on the indirect section of the grill and cook the slices of bacon until crisp. Set the potatoes atop the bacon as they finish cooking and continue to cook for an additional five minutes. Remove the potatoes, and mash them with the cream, butter, and syrup. Season with salt and pepper to taste, then break the bacon into pieces and top the finished mashed potatoes with them. Serve hot.
Dry-Brined Spatchcocked Combo-Fuel Turkey (Courtesy of Hannah Selinger)
Ingredients
A 10-to-12-pound turkey, butterflied, with the backbone, neck, and giblets reserved
1 tablespoon fresh ground pepper
1/4 cup kosher salt
Optional wood pellets (applewood or pecan suggested)
1/2 cup unsalted butter at room temperature
A handful of thyme, rosemary, parsley, or whatever herbs you prefer
Instructions
Pat the turkey dry with paper towels, and season it liberally with salt and pepper, including under the skin. Place the bird on a wire rack set over a rimmed baking sheet and refrigerate for 12 to 24 hours.
When ready to grill, remove the turkey from the refrigerator and allow it to come to room temperature. Set the grill temperature to 450 degrees. Tuck some of the fresh herbs and spread all of the butter between the skin and breast meat. Season a second time with salt and pepper, and place the bird directly on the grill grates, breast-side up, for 30 minutes. Reduce the heat to 350 degrees and allow the turkey to continue cooking until an internal thermometer reads 150 degrees in the thickest part of the breast, roughly 70 minutes.
Remove from heat and allow your bird to rest at least 20 minutes before carving.
Lead Photo: AleksandarNakic/Getty
Trending on Outside Online