These 5 Small-Batch Companies Are Shaking Up Backpacking Food
From seafood curry to cricket-raspberry oatmeal, your next campfire meal is about to get a little more tasty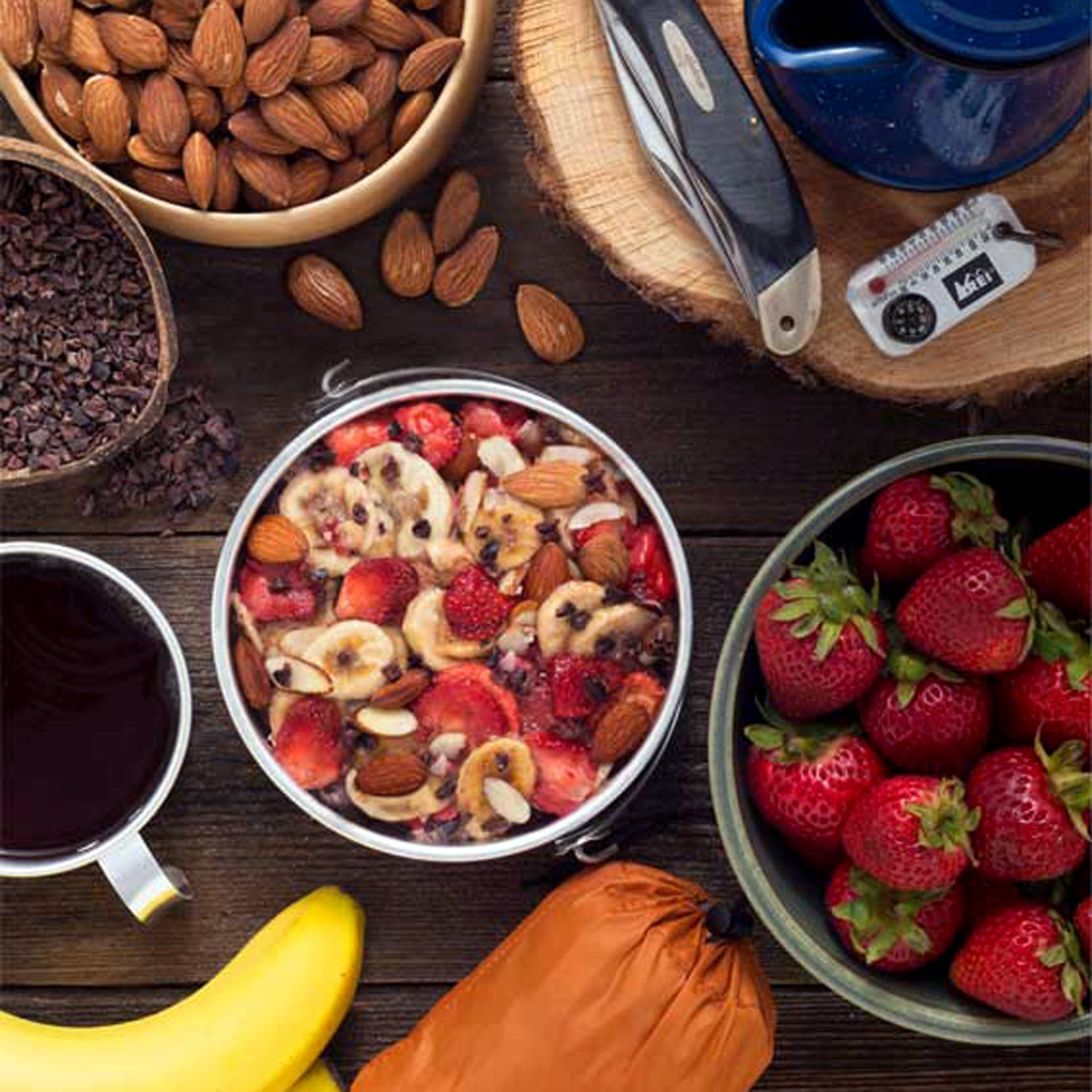 Heading out the door? Read this article on the new Outside+ app available now on iOS devices for members! Download the app.
Regular peak-baggers know the feeling of reaching peak boil-in-bag: when you'd rather go hungry than shovel down one more night of beans and rice. 
Luckily, craft backpacking food is having a moment and your titanium spork has never had it so good. Small companies are rolling out meal options that are interesting, friendly to special dietary needs, and—most importantly—actually something to look forward to at the end of a long day. 
Turns out, there's quite a market for gourmet boil-in-bag. Heather's Choice, a gluten-, soy-, and dairy-free brand based in Alaska, raised $54,000 on Kickstarter in just five weeks in 2014. "It turns out there are a lot of other people like me who eat healthy year-round and want healthier options in the backcountry," says company founder Heather Kelly. Since the Kickstarter, she's been shipping out package after package of her smoked sockeye salmon chowder, dark chocolate chili, and orange and vanilla bean "packaroons."
These six companies are building options that are an upgrade from the beef stroganoff you've been eating the past decade—and that's worthy of a few square inches of your pack. 
Heather's Choice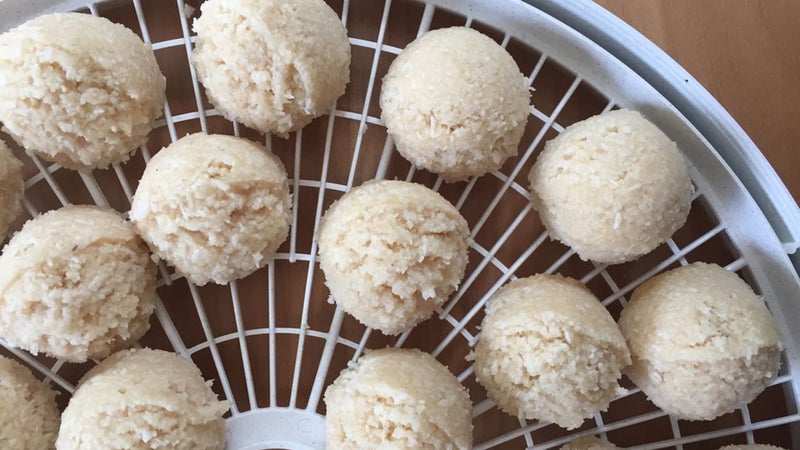 Avid outdoorswoman Heather Kelly started making her own backpacking meals in a home dehydrator. "I've honestly never eaten a Mountain House product," she says proudly. These days, her meals are made in two industrial kitchens, and they star Paleo-approved, responsibly source ingredients like venison, quail, and bison. She does breakfast too, like a hearty buckwheat breakfast porridge in flavors like banana nutmeg and pie spiced apple. 
Fishpeople
​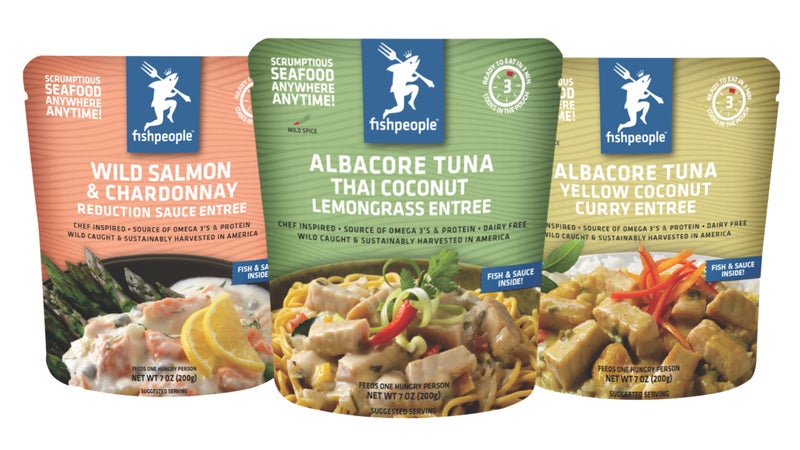 These pouches contain sustainably caught wild salmon, crab, mussels, or shrimp soaked in sauces like coconut curry or cooked into hearty chowders. These aren't freeze-dried meals, so you have to be willing to carry a touch more weight. However, the texture of the fish—which dehydrated and rehydrated will never match—makes it worth the lugging. Especially cool: You can trace each entrée back to the fisherman who caught it via a code on the back of the packaging. 
Packit Gourmet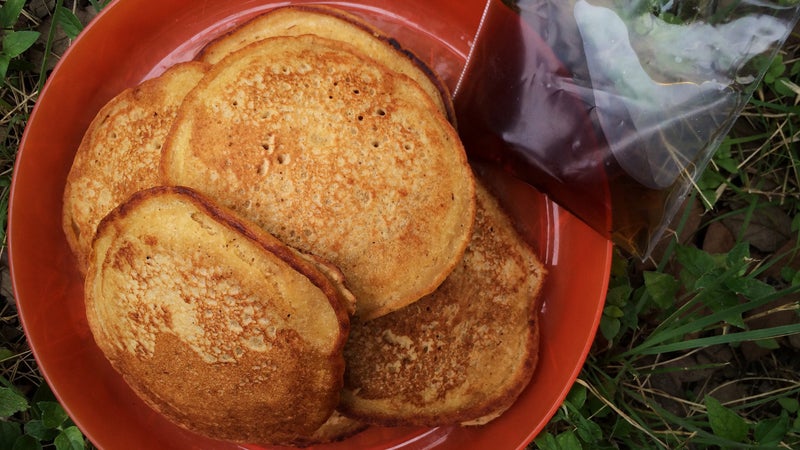 The founders of this mother-and-daughter-owned brand have been avid backcountry hikers for decades (in fact, co-founder Debbie Mullins has 40 years of backcountry canoeing experience). Based in Texas' Hill Country, many of the recipes have southern or Tex-Mex roots—think chicken and dumplings or tortilla soup. But boil-in-bag fare is just one tiny part of the business. Packit Gourmet also provides backpack-ready grocery items like dehydrated veggies, grains, and sauces—from pesto to hot fudge—if you want to craft your own meal. "It seem like our customers have embraced more traditional meal prep experiences in order to have more options on the trail," says founder Debbie Mullins. "Baking bread and preparing more complicated desserts is maybe not as daunting to them as it once was." If you want to try your hand at true campfire cooking but don't want to buy your own dehydrator, this is your best option.  
Outdoor Herbivore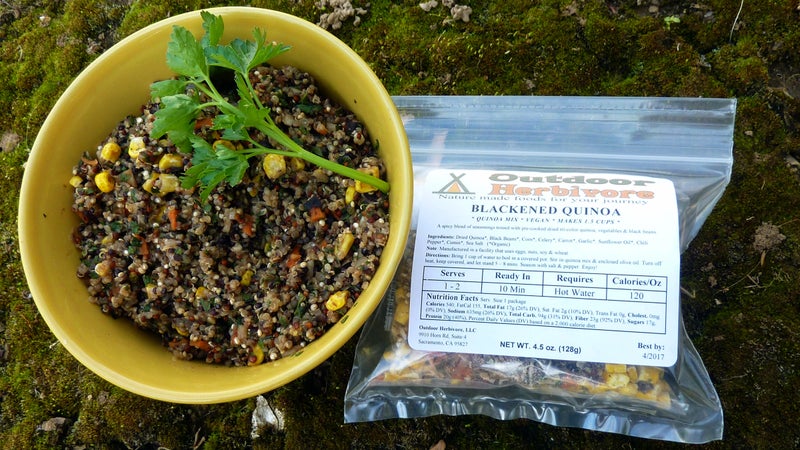 Plant-based diets have never been more popular, but sometimes it feels like the food service industry—especially in a niche sector like backcountry meals—hasn't caught up. That's why Kim Safdy started Outdoor Herbivore. She packs meals that are free of meat, artificial colors, and flavors, and are sourced almost completely from America. Plus, her meals are also generally much lower in sodium than many of the mainstream brands. Many are vegan too, like her "Cheddar Mac," which stars nutritional yeast and sun-dried tomatoes over durum wheat pasta. "Most of my customers are not vegan—they just want good, quality food," says Safdy. "They're after the better ingredients, the fact that there are no additives, less sodium, less other stuff." One caveat: Outdoor Herbivore doesn't use boil-in bags. You'll need to bring a pot or dish to prep the meals. 
Cricket Flours Cinnamon Raspberry Instant Oatmeal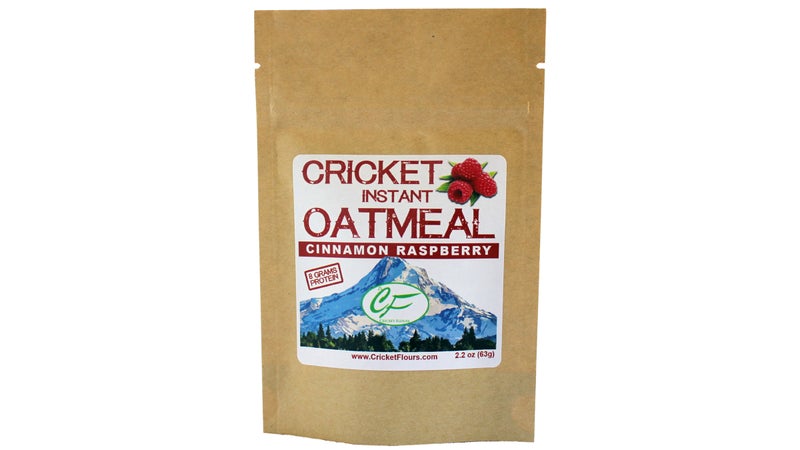 Instant oatmeal has been a favorite on the trail for generations, but adding cricket flour doubles the protein content. Since the crickets are ground into a super-fine powder, there are no spindly legs or stray antennae to choke down. In fact, these dehydrated oatmeal packs are a great introduction to insect protein for those who are queasy about the idea, since all you taste are the raspberries, honey, and cinnamon. Sustainably raised and harvested in North America, the insects provide 8 grams of protein, essential amino acids, and about 20 percent of your daily servings of iron and vitamin B12. 
Paleo Meals To Go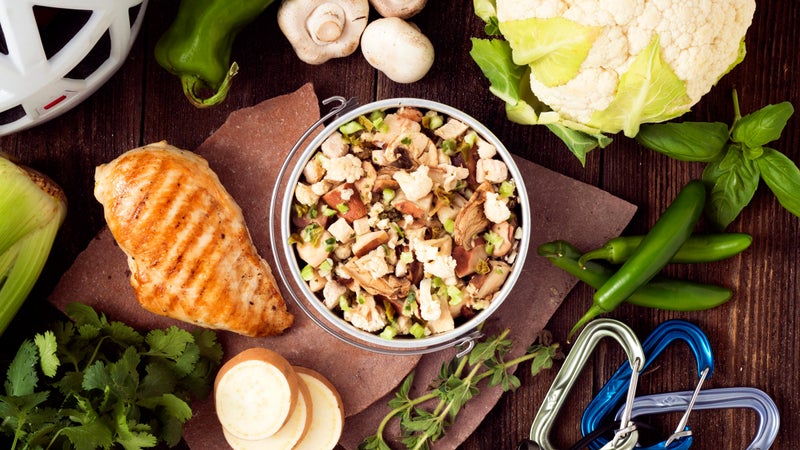 For the carnivorous among us, this company, founded in 2013, makes a variety of dishes that star lean proteins and veggies. Recipes are based off of some of founder Ty Soukup's beloved family favorites, though tweaked so they don't contain wheat, dairy, or soy. Soukup says that many customers seek out his products for food allergy reasons, though many don't subscribe to any specific diet."They're just looking for delicious food with a straightforward ingredient list they can understand and count on two hands." Like most of these smaller brands, expect to pay more than you might for a mass-produced meal. Since Soukup's entrees are generally made up of 50 percent protein, they tend to cost a bit more than good old beans and rice (an entree pouch runs about $10). 
Lead Photo: Paleo Meals to Go